What You Need To Know About Social Security and Medicare If You Want To Retire Early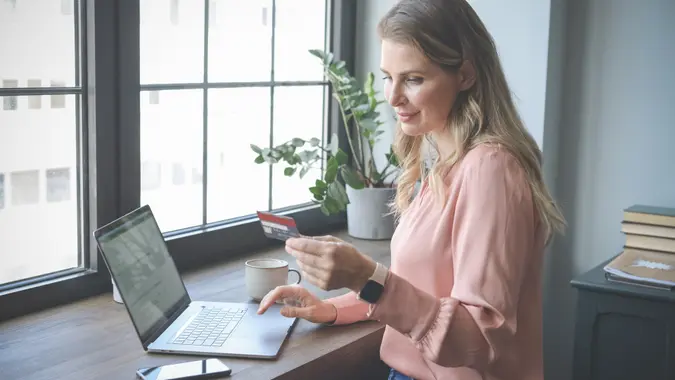 elenaleonova / Getty Images/iStockphoto
Do you plan to retire early? In a GOBankingRates retirement survey that polled 997 Americans, just 15% surveyed said they realistically want to retire at age 67, the full-retirement age for Social Security.
Options: 8 Undiscovered Cheap and Beautiful Places To Retire
See: 5 Things You Must Do When Your Savings Reach $50,000
Nearly 26% of respondents said they realistically want to retire between ages 56 and 62 while another 26% said they would like to retire between 63 and 66. 
Those who would like to retire earlier than 67 need to review what early retirement means for their Social Security and Medicare options.
How Soon Can You Claim Social Security?
By age 67, you'll not only be able to receive Social Security benefits. You'll be three years away from reaching age 70, the full retirement age for receiving the maximum benefit payout. 
Live Richer Podcast: Unexpected Ways Losing a Spouse Can Affect Your Finances and Retirement
Respondents in the GOBankingRates survey who said they would like to retire between ages 56 and 62 may certainly retire early if they are financially prepared for it. But, they would not be able to collect Social Security as part of their retirement plan.
According to the Social Security Administration (SSA), age 62 is the earliest you can start receiving retirement benefits. It is also important to note that, while you may be able to receive Social Security starting at age 62, the benefit amount will be less than your full retirement benefit amount. This is because you have yet to reach your full retirement age. 
When Does Medicare Coverage Start?
Similar to Social Security, Medicare starts at a specific age. Individuals age 65 and older are eligible to sign up for health insurance through Medicare. 
You can sign up for Medicare as early as three months before you turn 65. Individuals who have a disability, End-Stage Renal Disease (ESRD) or ALS also might be eligible for Medicare before age 65.
Signing up for Medicare means learning the basics of how this insurance works and its coverage and signing up for Parts A and B. Individuals may then review available options for more coverage, including buying a Medigap policy, and then receive their Medicare card and find out how to get these services.
If you plan to retire before 65 and you are in good health, you would not be eligible to receive Medicare until you reach the specified age for this health insurance. Those with the aforementioned disabilities or who may be eligible for Medicare benefits may learn more by speaking with their doctors or a medical professional.
More From GOBankingRates