A New COVID-19 Fear for Parents: Retiring Broke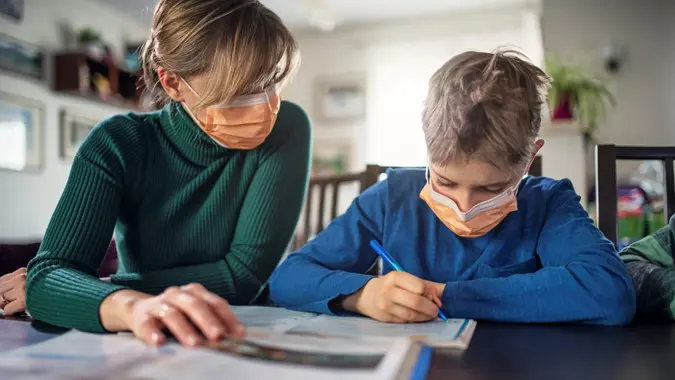 Imgorthand / Getty Images
A new study out from E-Trade Financial, which was just acquired by Morgan Stanley in a $13 billion deal, has revealed that more parents than ever are worried about retirement. Up to 46% of parents also said childcare is a major concern, which is 6% higher than before the pandemic.
Parents have a hard time preparing for retirement: They're about 1.4 times more likely to withdraw early from their retirement accounts than the general population. Only 65% reported feeling prepared to retire. Meanwhile, educational costs are among the top reasons that parents dip into retirement savings early. At least 17% of parents report school-related expenses as the top reason they took money from their retirement savings, compared to 10% of the population overall.
Apart from raising politically independent-minded children, I think we also need to raise children who are willing to confront the social-economic challenges that have barred us from reaching our milestones in a timely fashion. Fact; We risk being broke in our retirements.

— PK (@wa_Kabwohe)

June 24, 2020
In a statement, Deniz Ozgenc, Executive Director of Financial Product Management at E-Trade Financial, offered parents some encouragement. "As we settle into the new normal, many families face new financial challenges, a lot of unknowns and plenty to juggle." He offered a few tips:
Are You Retirement Ready?
"Retirement planning doesn't need to take a backseat amid the chaos," added Ozgenc. "Savings may seem like a monumental task but setting a little aside now on a consistent basis can set up a solid financial future for the whole family."
More From GOBankingRates