Retiring Abroad: 5 Financial Risks and 5 Financial Rewards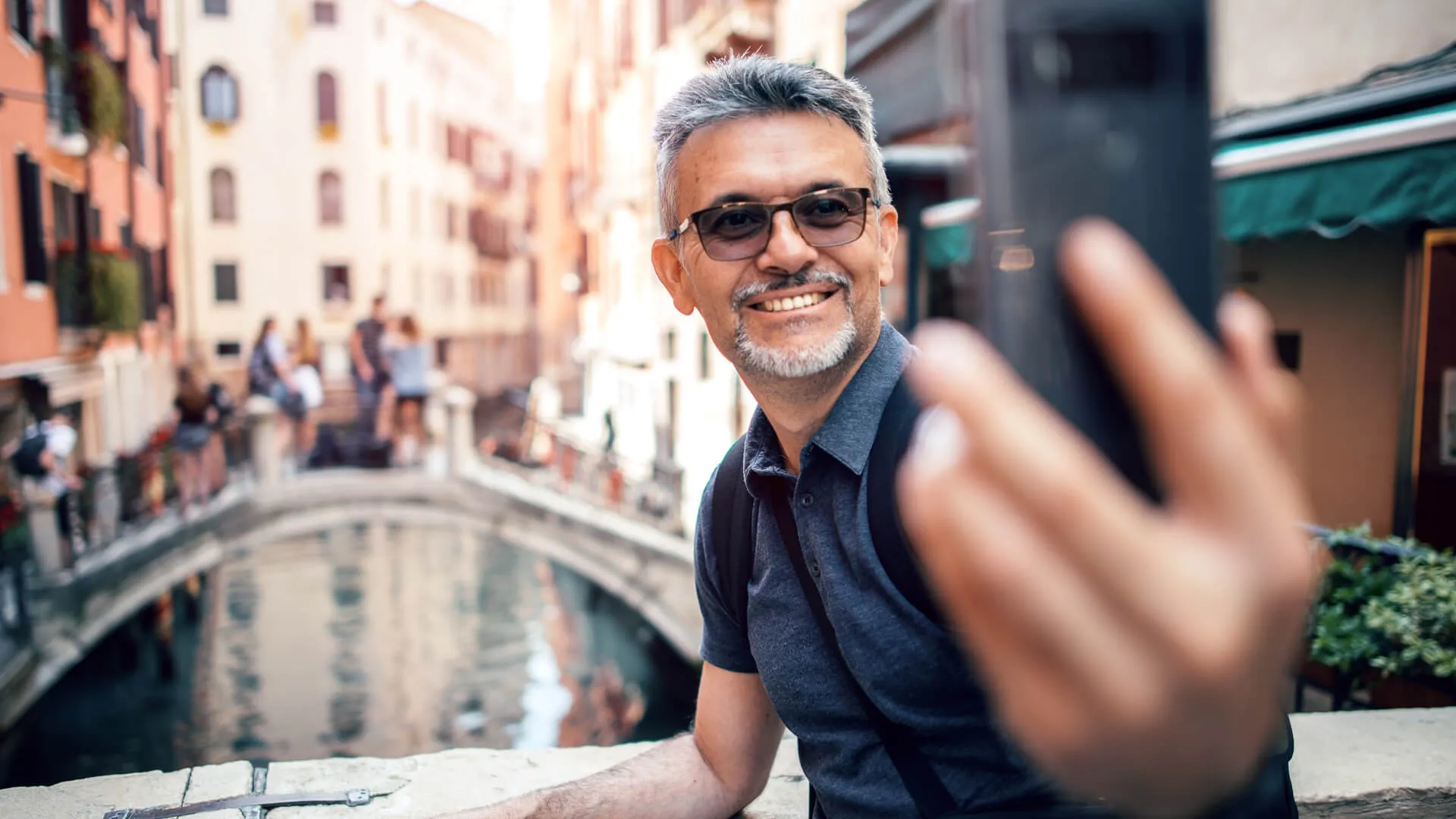 When thinking of where to retire, common locations include Florida, Palm Springs or other warm U.S. locales. But more Americans are beginning to retire abroad in countries far from home, for the financial benefits and cultural enrichment it can bring.
According to the Social Security Administration, in 2021, almost 450,000 retirees received their Social Security benefits while living outside the U.S., significantly higher than 2008's figure of 307,000. Before you make the decision to pack up your life as you know it and become an expat in the country of your dreams, however, consider these financial risks — as well as the financial rewards — of retiring abroad.
Risk: Losing Out on Pension or Social Security
Even though you may be saving money by retiring abroad, you might also miss out on any pension or Social Security benefits you're eligible for by retiring outside the U.S.
According to Brandon Juodikis, a certified financial planner and founder of BRJ Wealth Management, "It's essential to understand the rules and requirements for receiving benefits abroad, as well as any potential tax implications," he said.
Risk: Fluctuating Exchange Rates
Currency rates — that is, the value of the American dollar in the country you move to — do not stay the same at all times. Juodikis warns, "Fluctuations in currency exchange rates can impact your retirement income, especially if you rely on funds from the United States. Changes in exchange rates can affect your purchasing power and potentially reduce the value of your savings."
Are You Retirement Ready?
Risk: Legal and Regulatory Complexities
Each country has its own legal and regulatory systems, which may differ significantly from what you are accustomed to in the United States. Juodikis said, "Understanding local laws related to taxes, property ownership, healthcare and estate planning is crucial to ensure compliance and protect your financial interests."
Risk: Healthcare Costs
While healthcare is often more expensive in the U.S., that's not always the case. If you aren't yet a legal citizen of another country, "Obtaining health insurance in another country might be difficult," according to Andre Disselkamp, a personal finance expert and the co-founder of Insurancy. "Medicare, for example, often does not extend outside of the United States."
Risk: Tax Concerns
One major downside to retiring abroad can be the tax implications, according to Andrew Gosselin, CPA, senior editor of Money Inc. "While you may save on daily living expenses, U.S. citizens are still required to file U.S. income taxes irrespective of where they live. Depending on the tax treaty the U.S. has with the country you retire in, you might face double taxation."
Reward: Lower Overall Cost of Living
Many countries offer a lower overall cost of living compared to the United States, Juodikis said. "This can make your retirement savings go further, allowing you to maintain a comfortable lifestyle on a potentially smaller budget."
Reward: Affordable Healthcare
Many countries provide more affordable healthcare options than the United States, Juodikis pointed out. "This can be particularly beneficial for retirees who may have higher healthcare needs. However, it's essential to research and understand the quality and accessibility of healthcare in your chosen country."
Reward: Tax Advantages
Certain countries have tax structures that are more favorable to retirees, Juodikis said. "For example, some nations offer tax incentives or exemptions for foreign retirees, reducing their overall tax burden. It's crucial to consult with a tax professional to understand the tax implications of retiring abroad and any tax treaties between your home country and the destination country."
Are You Retirement Ready?
Reward: Unique Investment Opportunities
Some countries may offer attractive investment opportunities or favorable financial regulations that can benefit retirees, Juodikis said. "Conduct thorough research and consider consulting with a financial advisor familiar with the specific country's financial landscape before making any investment decisions."
Reward: Geo Arbitrage
Disselkamp said living somewhere more affordable while still drawing income from the U.S. is a huge advantage. "Making your money work harder for you by living somewhere cheaper while earning or drawing a pension in a stronger currency is referred to as geo arbitrage," he said.
More From GOBankingRates