Retiring Abroad: Top 5 Places Boomers Prefer To Retire Outside of the US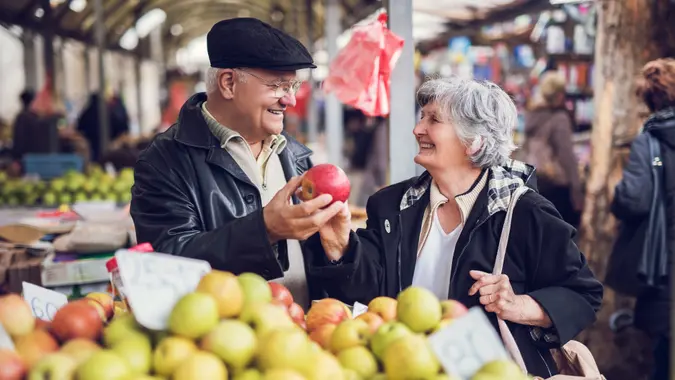 BraunS / Getty Images
If you're nearing retirement age, you might be looking to get out of the United States. People have many reasons for leaving the U.S, whether it's personal affordability, politics, economic fears or simply a change of scenery.
Earlier this year, GOBankingRates spotlighted the 15 most affordable places to retire abroad. But there's more to choosing a place to live than just costs, especially if you have the money to retire comfortably.
Lisbon, Portugal
If you are looking for beaches, mild weather, watersports and golf — along with historic architecture and a peaceful way of life — consider the European city of Lisbon, Portugal. It's the type of place you can retire and feel like you are on vacation every day.
You can get a Golden or D7 Visa for retirement and gain access to public healthcare. You can even upgrade to a private plan for more coverage.
Salinas, Ecuador
Another popular vacation spot, Salinas, Ecuador makes a great place to put down your roots in retirement. The South American coastal town has a thriving tourist economy, making for lots of shops, restaurants and bars.
That makes Salinas a little pricier than other Ecuadorian cities, but it's still cheaper than most cities in the U.S. Plus, every resident has access to public health insurance with options for private plans.
San Jose, Costa Rica
Costa Rica is roughly 30% less expensive than the average U.S. city, making it perfect for retirees on a fixed income. However, you will need a monthly retirement pension of at least $1,000 to qualify for a Pensionado Visa.
Are You Retirement Ready?
With temperatures consistently in the 70s and 80s, the mild climate appeals to retirees. If you want a metropolitan lifestyle in retirement, the capital city of San Jose could be the best choice for you.
One downside? You'll have to pay for public healthcare as an ex-patriate, but you can also opt into a paid private plan. For your money, you'll gain access to what Savoteur called "the best healthcare in Latin America."
Mykonos, Greece
Rated one of TripAdvisor's best places to visit in 2023, the seaside city of Mykonos, Greece, is also a great place to retire. Savoteur cited Greece as one of Europe's most affordable countries.
You'll need to jump through a few hoops to earn your residency in Greece as a U.S. ex-pat, though, as proof of current medical insurance and regular income equal to 2,000 euros per month (or at least 24,000 euros in the bank) are required. You will also have to pay income tax on investment income earned in Greece.
But the culture, food and access to beaches and watersports makes retired life on the Aegean Sea well worth it. If retired life for you means lots of time outdoors, you may also consider Athens, Greece, deemed one of the "top 5 sunniest cities in all of Europe," according to International Living.
Shanghai, China
If you're willing to consider some place totally different — and affordability and low crime rates top your list of "must-haves" in retirement — consider Shanghai. Housing is 45% cheaper than in the U.S., Savoteur reported. You'll need just $1,000 per month to cover all your living expenses and enjoy retired life in the city, according to Corporate Vision News, which listed Shanghai as one of the top six cities in China to retire.
Are You Retirement Ready?
Healthcare in larger cities is comparable to the quality you'll find in the U.S., but the public healthcare system is free to most residents, including ex-pats. Keep in mind, however, that you will lose access to free use of the internet, and living in China provides a very different way of life.
If you are considering retiring abroad, it might be worth it to plan a few vacations to different cities across the world. See if you enjoy the culture and climate before choosing a country based on costs alone.
More From GOBankingRates