6 Best Places in New England for a Couple to Live Only on Social Security

5 min Read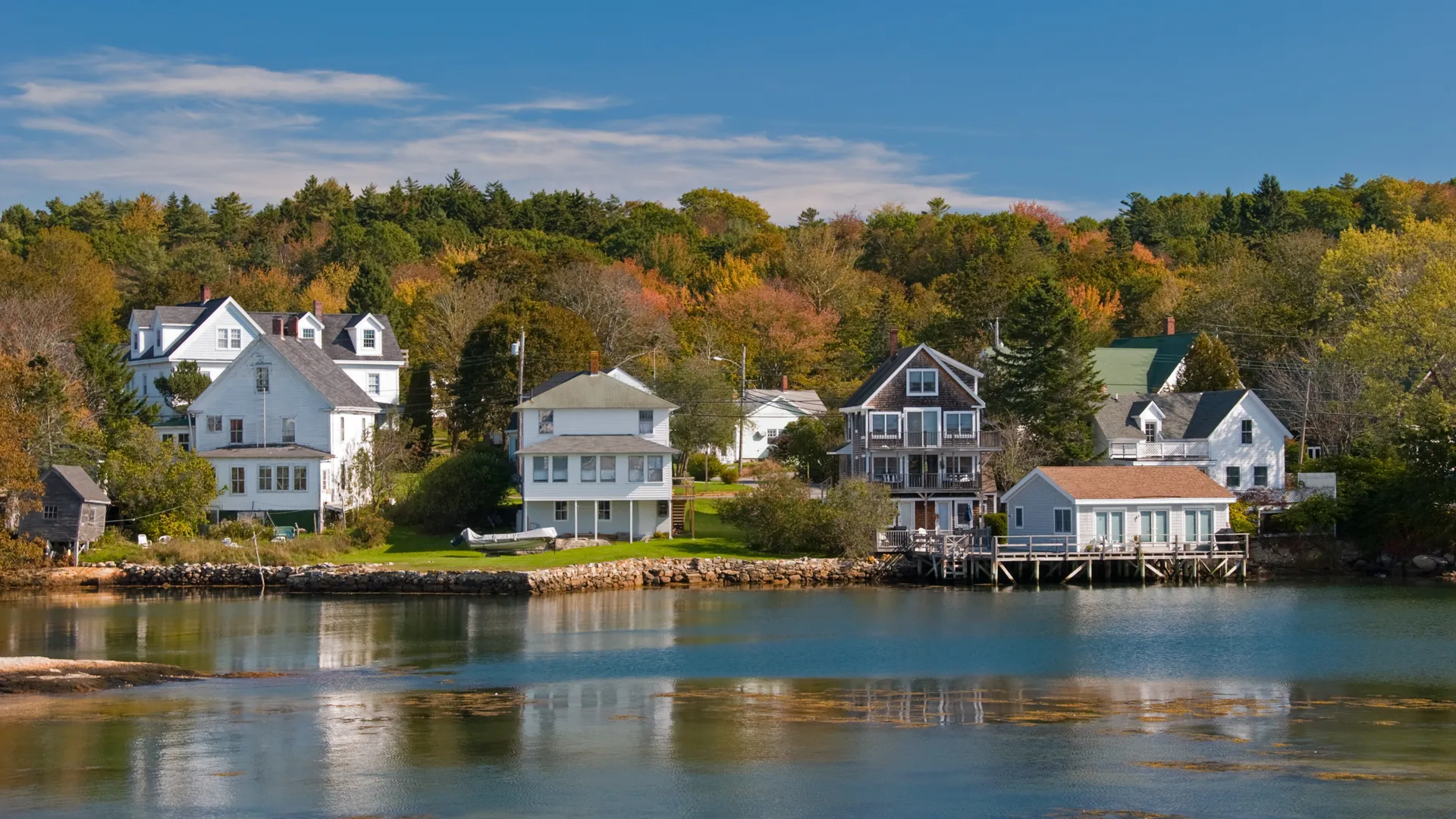 The states along the coastlines long have been known as the most expensive places to live in the United States, and recent cost-of-living statistics show that continues to be true.
The 2022 first-quarter report from the Missouri Economic Research and Information Center outlined the most expensive states, with California, Oregon and the New England states being among the upper tier.
Related: 20 Best Places To Live on Only a Social Security Check
Also See: The Best Cities To Retire on $2,000 a Month
If you're a retired couple with only Social Security benefits who want to live in New England, it could be tough to find an affordable city in which to settle. But a GOBankingRates study identified six cities where retirees could squeeze their living expenses into the average monthly Social Security income of $3,239.34 per couple.
The study looked at how much the average rent is for a one-bedroom apartment and how much you'll pay each month for groceries and healthcare to find the most affordable cities. To be included on the list, cities also had to have a population of at least 10% of residents 65 and older.
Read on to find out which six New England cities are the most affordable for retired couples living on Social Security.
Nashua, New Hampshire
Population 65 and Older: 16.5%
Average Rent: $1,391.20
Average Monthly Expenditures: $3,246.49
Formerly a textile mill town, Nashua has preserved its old buildings, with the mills now housing new businesses and apartments. Its quaint downtown is filled with classic New England architecture and plenty of places to eat, drink and shop. Nashua has the least expensive groceries on the list but the highest cost of healthcare and rent, which makes its average monthly cost of living just a tad more than the average Social Security payment for a couple.
POLL: Are You Concerned That Social Security Benefits Will Be Reduced During Your Lifetime?
Wethersfield, Connecticut
Population 65 and Older: 20.4%
Average Rent: $1,294.20
Average Monthly Expenditures: $3,094.96
Founded in the 1630s, Wethersfield retains the feel of early New England, with more than 150 Colonial homes — some of which were built before the Revolutionary War — still standing. Wethersfield is near Hartford but has a different vibe from the busy state capital, with its quiet, tree-lined streets. Wethersfield has the second-highest rent and healthcare costs in the study.
Manchester, Connecticut
Population 65 and Older: 15.3%
Average Rent: $1,275.40
Average Monthly Expenditures: $3,021.62
Another Hartford suburb, Manchester began as a manufacturing hub, with paper and glass among the products made in the city. It also was home to the Cheney Brothers Mills, which the Connecticut history website said was the world's largest silk factory. Today, a couple living in Manchester can expect to pay about 5% over the national average for groceries each month, which is lower than three other cities in this study.
Middletown, Connecticut
Population 65 and Older: 16.2%
Average Rent: $1,225.80
Average Monthly Expenditures: $2,929.21
Middletown sits along the Connecticut River, smack in the middle of the Constitution State. The town was a sailing port that later became a center of industry. Now, it's best known as the home of Wesleyan University. The rent and healthcare costs are the lowest of the three Connecticut locales on the list, but its grocery costs are the highest.
Worcester, Massachusetts
Population 65 and Older: 13.6%
Average Rent: $1,149.80
Average Monthly Expenditures: $2,763.51
With a population of about 206,000, Worcester is the biggest city on the list, according to U.S. Census Bureau figures. Worcester is one of just two cities in the study where you'll pay less than $1,200 a month for an apartment, and its healthcare costs are about 13% below the national average.
Lowell, Massachusetts
Population 65 and Older: 11.5%
Average Rent: $1,115.80
Average Monthly Expenditures: $2,710.14
Lowell is known as the birthplace of writer Jack Kerouac and artist James Abbott McNeill Whistler. Today it has a busy downtown that shows off both its beginnings as an industrial city and its current status as a center for cultural diversity — evidenced by its variety of ethnic restaurants, for starters. For retirees who want to live with a big city just a short train ride away, Lowell is the place. Situated about 30 miles from Boston, Lowell has the lowest rent and healthcare costs among the cities in the study.
Methodology: GOBankingRates determined the best places in New England for a couple to live on only their Social Security checks based on (1) the average monthly benefit for retired workers ($1,619.67), sourced from the Social Security Administration, and doubled; and (2) the average 2022 rent for a one-bedroom apartment, as sourced from ApartmentList. GOBankingRates then used Sperling's Best to find the cost-of-living index for each listed city, looking at (3) grocery and (4) healthcare index scores. Next, GOBankingRates used data from the Bureau of Labor Statistics 2020 Consumer Expenditure Survey to find the annual expenditure for both grocery ("food at home") and healthcare costs for people aged 65 and older. GOBankingRates then added monthly housing, grocery and healthcare costs together. In order for a city to be qualified for the study, its population had to be 10% or more over the age of 65, according to the U.S. Census Bureau. All data was collected on and up to date as of June 7, 2022.
More From GOBankingRates
About the Author