Social Security Can't Match Your Income? How High Earners Should Prep for Retirement Differently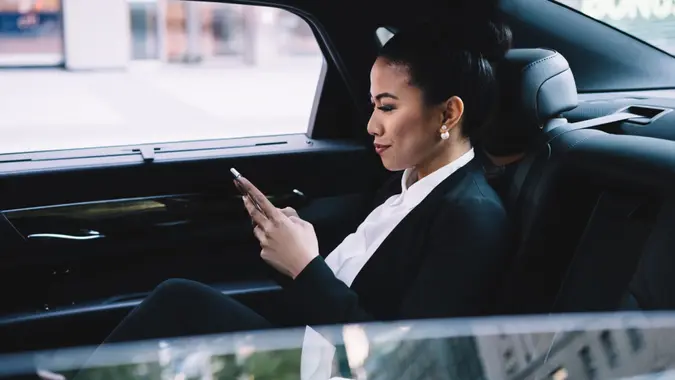 GaudiLab / Getty Images/iStockphoto
Planning for retirement is not a one-size-fits-all process, even though there are some basic rules that could apply to just about everyone. If you're struggling to pay the bills during your working life, retirement savings might not take priority. On the other hand, high earners might emphasize retirement savings so they can finance their lifestyle when they leave the working world.

10 Brilliant Ways To Reduce Your Taxes in Retirement
The one rule that applies to all retirees is that you shouldn't depend on Social Security benefits as your only source of retirement income. The average Social Security check is simply not enough to cover even the most basic expenses.
This isn't a problem for high-net-worth retirees. For most of them, Social Security checks represent little more than spending money. However, high earners do have other challenges that demand taking a different approach to retirement preparation.
A blog from Pillar Wealth Management defines a "high-net-worth retiree" as someone who holds assets worth at least $1 million when they retire, including everything from cash to real estate. To put that figure in context, less than 10% of Americans have $1 million in savings, and the median net worth for retirees is about $250,000.
One thing Pillar Wealth Management recommends is that high-net-worth individuals make the maximum contributions to a 401(k) or individual retirement account to increase their retirement income and reduce their taxes. This should be easy enough for high earners because they have enough money left over after making contributions to live comfortably.
Are You Retirement Ready?
Here are three more steps Pillar Wealth Management recommends in terms of setting high-net-worth retirement goals:
List your living expenses: This means everything from mortgage payments and healthcare to food, utility bills, college tuition payments, insurance, donations, pet expenses, entertainment, travel, transportation and home repair. Listing your expenses will give you a good idea of how much money you will need to live comfortably in retirement.
Determine what you want to do in retirement. For people living on a tight budget, the main goal in retirement is to cover basic living expenses. But for high earners, it might include "luxuries" such as overseas travel, maintaining a vacation home, paying country club dues or helping loved ones start a new business. Again, the idea is to ensure your retirement planning will adequately finance your post-retirement lifestyle.
Figure out your monthly income in retirement: As Pillar Wealth Management noted, wealthy individuals will likely need to consult a financial advisor because of the high value of their assets. Aim to invest your money in tax-efficient assets such as a Roth 401(k) or Roth IRA. If your goal is to get the dividends and benefits of capital gains acquired over a long time period, consider investing in dividend stocks.
Another thing to keep in mind is that numerous variables will help determine how much you need to save and spend in retirement — including your life expectancy and the age at which you plan to retire. As a general rule, high earners tend to live longer than low-income individuals because they can afford better medical care and healthier lifestyle choices. Many might also decide to leave the workforce early because they have enough money saved up to retire comfortably.
"Tempting as it is to put a single number on retirement, the answer to how much you'll need to save really depends on the life you expect to lead. For some people, $1 million in savings may be plenty; others might need more — or less," Debra Greenberg, director of Bank of America's Personal Retirement Product Management, said in a blog on the Merrill Edge website.
Are You Retirement Ready?
In addition, high earners should plan to save more than those with lower incomes. A married couple with two earners making a gross annual income of $75,000 should have roughly five times their income saved for retirement by age 55, according to savings benchmarks from T. Rowe Price. In contrast, a couple earning $250,000 a year should save seven times their income saved up by the same age.
More From GOBankingRates