Social Security: 3 Core Truths And Why the Fund Will Survive Despite Hitting a Gap in 2035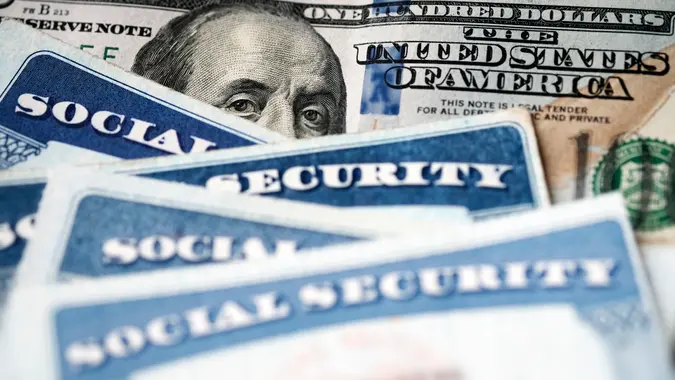 eric1513 / Getty Images
In an alarming annual report released in March, the Board of Trustees of the Federal Old-Age and Survivors Insurance and Federal Disability Insurance Trust Funds said that Social Security will be able to pay full benefits until 2034 but will then face funding shortfalls if lawmakers don't take action.
The trustees estimate that Social Security's combined Old-Age and Survivors Insurance (OASI) and Disability Insurance (DI) trust fund reserves will be depleted in 11 years. Then, Social Security could still pay 80% of scheduled benefits using its tax income even if policymakers took no steps to shore up the program.
However, some experts argue we should not jump to that conclusion so fast for many reasons.
There is Time
The Center on Budget and Policy Priorities (CBPP) wrote in a blog post that "even in the unlikely event that policymakers fail to act, Social Security can pay full benefits for at least another decade, and at least three-quarters of promised benefits after that."
"Because Social Security faces no imminent crisis, policymakers have time to carefully craft a financing package that minimizes cuts to the program's modest but critical benefits," the CBPP added.
The Trust Fund is an Investment Account
The funds were created to hold and invest surplus tax revenue not used to pay out benefits. In recent years, Social Security has started to use this money to fulfill benefits obligations, according to a study from the National Bureau of Economic Research.
Are You Retirement Ready?
As Forbes noted, this is an important point as benefits don't have to be reduced if Congress finances the trust fund to cover future retirees — or boosts its rate of return. 
"Again, this is something Congress can fix," according to Forbes.
Skewed Perception
According to Forbes, by focusing on the trust fund balance, Americans get a distorted picture of Social Security.
"The finances are complex" and the average person has a tough time translating what they hear in the dire media reports about trust fund depletion into what that means for benefits. Sensational headlines about the program's future "insolvency" or "bankruptcy" don't help," Kimberly Blanton, wrote in an article for the Center for Retirement Research at Boston College (CRR).
More From GOBankingRates