Social Security Payments: What To Do When Problems Happen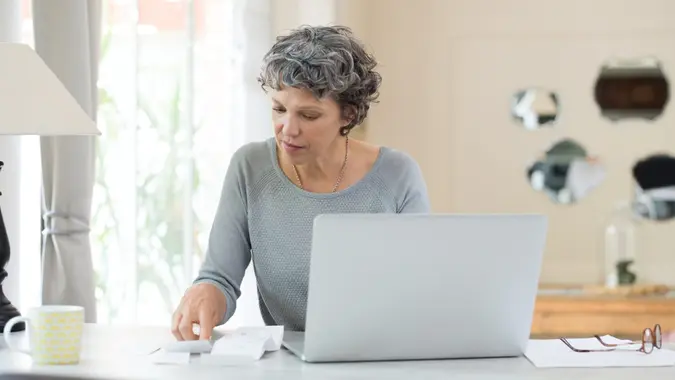 Ridofranz / Getty Images/iStockphoto
For a relatively straightforward government benefits program, Social Security can be surprisingly complex for recipients. From understanding when is the best time to file to knowing when your payment date should be to the calculation of the annual cost-of-living adjustment, it can be tough for beneficiaries to have a total grasp of how Social Security works.
Here's a brief overview of the most important things you should be on the lookout for so that you'll be in a position to act quickly to handle any issues with your Social Security payments. 
Avoiding Scams
You may not think of scams when it comes to Social Security, but they are surprisingly common. According to data from the Federal Trade Commission, in 2021, 39,000 claims of Social Security fraud were reported, amounting to a whopping $23 million in stolen benefits. This is one of the many reasons why it's important to keep an eye on your Social Security benefits on a regular basis. 
If you're concerned that you may be the victim of a Social Security scam, contact the Office of the Inspector General as soon as possible. You can fill out an online form with all of your details and if there's merit to your claim, the Office will get back to you as soon as possible.
Are You Retirement Ready?
Monitoring Your Data
Although the government may be able to help you if you have been scammed, they're not likely to know something is amiss unless you find out for yourself. The best way to do this is to proactively monitor your own Social Security account. You can set up an online mySocialSecurity account at ssa.gov to keep tabs on everything related to your Social Security account, including how much you should be getting paid. 
Numbers You Can Call If You Have Any Issues
If you have any questions about your Social Security, there are specific numbers you can call depending on the information you seek. Here are the four primary numbers you'll need to know:
Social Security phone number: 800-772-1213 
Social Security Disability phone number: 800-772-1213
Medicare phone number: 800-633-4227
Social Security fraud hotline: 800-269-0271
When To Expect Payments — So You Know When Something Might Be Wrong
Particularly if you're new to receiving Social Security, you may not be aware that payments are made on three different days, depending on your birth date.
Those born from the 1st to the 10th of any given month will receive their Social Security payments on the second Wednesday of each month.
Those born on the 11th to the 20th have an assigned payment date of the third Wednesday of each month.
Those with birth dates from the 21st to the 31st get paid on the fourth Wednesday of every month.
If you haven't received your payment on your assigned Wednesday, you'll want to check your account for fraud. First, check your mySocialSecurity account to ensure that your payment was made, then call the Social Security office if you can't locate it. 
Are You Retirement Ready?
More From GOBankingRates