Underfunded Social Security Administration Dubbed 'Agency in Crisis' as SSA Warns Benefits at Risk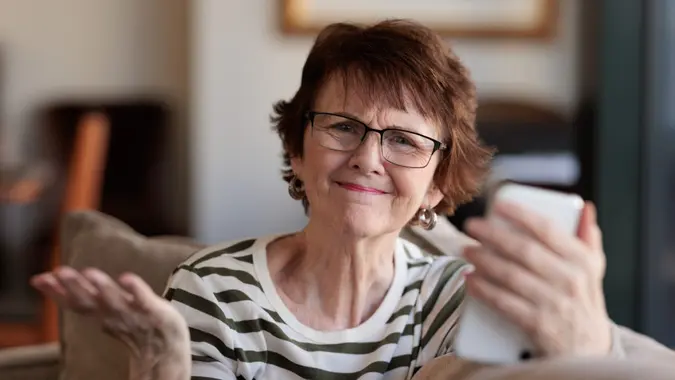 SteveLuker / Getty Images
A group representing Social Security Administration employees issued a stern warning that the agency's "staffing and funding crisis" could lead to "more Americans being denied the benefits they deserve."
The alarm was raised last week during a gathering on Capitol Hill in Washington, D.C., according to a June 26 press release from the American Federation of Government Employees (AFGE), a labor union that represents 750,000 federal and D.C. government workers.
"Due to over a decade of Congressional underfunding we are now an agency in crisis," Jessica LaPointe, president of AFGE Council 220 representing SSA field office employees, said during the gathering. "The union that represents a majority of SSA workers has called you here today to sound the alarm that the Social Security Administration is in a state of emergency. The fabric of America's social safety net is deteriorated, and you and your loved ones and our nation's most vulnerable are at risk of falling through."
The AFGE noted that over the last decade, the number of Social Security beneficiaries has increased by 25% while the SSA's operating budgets have decreased. Hiring has fallen by half in recent years, contributing to a shortage of workers that put SSA staffing levels at a 25-year low at the end of fiscal year 2022.
Are You Retirement Ready?
"Staff attrition is sky-high as workers leave for better jobs at other agencies and in the private sector," the union added.
Last week's gathering came a couple of months after LaPointe sounded a similar alarm that the SSA is "in the midst of the worst public service crisis in memory" because of staffing and funding shortages. Those comments came only a day before acting Social Security commissioner Kilolo Kijakazi said the agency's current funding levels "are not sufficient to make the improvements [they] had hoped to be able to make."
As previously reported by GOBankingRates, since 2010 the agency's customer service budget has fallen by 17% after inflation. For fiscal year 2023, the SSA's operating budget is $14.1 billion — up from $13.34 billion the previous year, but less than the $14.8 billion President Joe Biden requested.
For the country's tens of millions of Social Security recipients, these problems not only cause headaches trying to get questions answered — they can also hurt benefits. Here are three ways that happens:
Delays in getting applications processed means having to wait to finally collect benefits.
Incomplete or confusing information from customer service agents can cause recipients to make mistakes when they apply for or attempt to change benefits. This could lead to lower benefits than they might otherwise have earned.
Long wait times on the phone might force many recipients to give up on requesting information that can help bolster their benefits.
"It should be no surprise that despite all the best efforts of SSA's overworked employees, there are growing backlogs in the field, more service delays on the 800 number and long lines at field offices across the country," AFGE National President Everett Kelley told last week's gathering.
Are You Retirement Ready?
The event was also attended by lawmakers who support bolstering Social Security before its Old Age and Survivors Insurance (OASI) Trust Fund runs out of money. That is likely to happen within the next decade, leaving the program solely reliant on payroll taxes for funding — and those taxes only cover about 77% of current benefits.
"Congress has been negligent," U.S. Rep. John Larson (D-Conn.) said at the gathering. "It's been more than 52 years since we've enhanced the Social Security program."  
Larson is the lead sponsor of Social Security 2100, a bill that would provide an across-the-board benefit increase for all Social Security recipients and "protect" the trust fund by applying taxes to any wages above $400,000 a year. Currently, Social Security taxes only apply to wages up to $160,200.
More From GOBankingRates