Will Social Security's Modest 3.2% COLA for 2024 Have a Major Impact on the Overall Economy?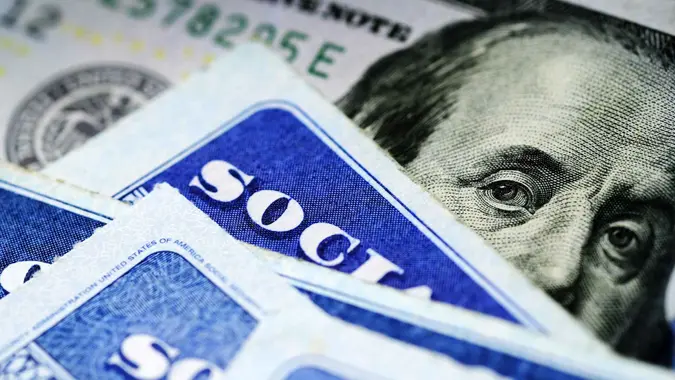 eric1513 / Getty Images
For the 71 million-plus Americans that receive Social Security or Supplemental Security Income benefits every month, the annual cost-of-living adjustment (COLA) can make a huge difference.
The Social Security Administration (SSA) has announced that Social Security benefits will increase by 3.2% in 2024 to keep up with inflation rates. It's a relatively smaller adjustment compared with the COLAs that beneficiaries received for 2022 (5.9%) and 2023 (8.7%), when inflation was significantly higher than it has been this year.
According to the SSA, starting in January, the average monthly Social Security retirement benefit will rise by $59, from approximately $1,848 to $1,907. The average disability benefit will increase from $1,489 to $1,537, per AARP.
Measured by analyzing the CPI-W (the consumer price index for urban wage earners and clerical workers) month-to-month, COLA bumps can result in surges in senior spending which can impact the economy as a whole, according to David Certner, legislative counsel and policy director at AARP.
"There is a huge impact because Social Security is the largest source of income for most seniors," said Certner. "Most of the money that is being paid out on a monthly basis is being spent and going straight back into the economy. The amount of GDP that's generated by Social Security checks is actually larger than the total amount of Social Security money going out in the first place."
Are You Retirement Ready?
Some have argued that COLA increases can inversely affect the Federal Reserve's efforts to fight inflation. A Bank of America analysis earlier this year found that spending growth in older generations rose faster than other age groups since Nov. 2022 — largely due to the large increase in COLA, which forms a big part of a typical retiree's income.
COLA Increase Unlikely To Harm the Economy
However, the impact that an increase in spending by the older generation will have on inflation is likely minimal given the many global and domestic economic shocks that influenced the rate over the past couple of years and what Certner terms "a self-financing mechanism."
"Over the last couple of years, we've had not only rising prices, but rising wages," he said. "Rising wages mean you have more payroll taxes being paid into the Social Security system. So the system is self-correcting in that way."
Additionally, despite inflation cooling considerably so far this year, consumer prices are still frustratingly high. So, while the COLA for 2024 is high compared to decades past, an extra $59 monthly benefit will most likely be going to costly daily living expenses and won't jolt the economy.
The SSA will begin mailing notices of the increase to beneficiaries in early December. COLA notices can be viewed online if you have a personal My Social Security account. If you want to receive text or email alerts, you'll have to sign up by Nov. 14, per the agency.
Are You Retirement Ready?
More From GOBankingRates