Albert Review: Banking, Saving and Investing Made Easy
GOBankingRates Score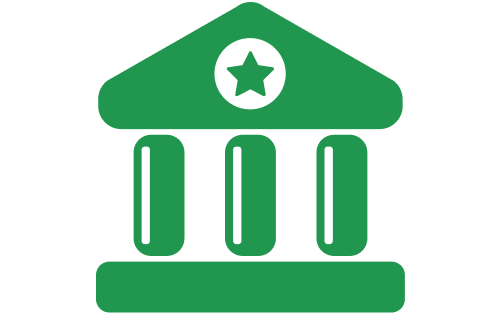 Albert
Quick Take:
Albert is a platform that provides banking services through its partner banks. It provides an easy way for consumers to bank, save and invest their money. It also helps automate your savings and includes budgeting tools to help you reach your goals. 
Cash Account
Savings Account
Investing
Banking Experience
How did we calculate this?
Pros
Cash advance up to $250

No maintenance fees, overdraft fees or minimum balance requirements

Access to advice on any money questions
Cons
Savings interest rate is low for a neobank
Albert Overview
Albert is a fintech company that provides banking products and services through Sutton Bank and other partner financial institutions. Albert customers do all their banking on the app and use products called Cash, Savings and Investing.
Albert customers have the option to subscribe to Genius, which is an upgrade that provides several features. Genius subscribers get access to live financial advice (via chat) on any subject — saving, investing, spending, loans and more. Subscribers also get fee-free access to over 55,000 ATMs nationwide, and the ability to request a fee-free $250 cash advance if they have direct deposit. They also earn APY on their savings, versus the APY earned by those who don't subscribe.
The interesting thing about Genius is that there's no set fee for it. Albert asks that customers pay what they think it is worth.
Key Features
Albert has many of the same features as most neobanks, and some that are unique. Some features are only available with a Genius subscription, which is a pay-what-you-want offering that provides additional perks.
Albert Cash Account
Albert offers banking services provided by Sutton Bank via the Albert Cash account, which is used like a checking account. You can have your paycheck direct deposited and get it up to two days early. If you have direct deposit and are a Genius subscriber, you can also get a cash advance of up to $250 with no fees. You'll also get a Cash debit card, and you earn cash-back rewards on some debit card purchases. There are no fees and no minimum balance requirements.
Albert Savings Account
Albert analyzes your spending, bills and income and suggests ways to meet your savings goals. You can save automatically by setting up Smart Savings, or you can save on your own schedule with a Genius subscription. With an Albert Savings account, your savings earn APY without a Genius subscription or APY with a Genius subscription. You can transfer money from Savings to Cash and back as many times as you want — there's no limit on the number of transfers you can make.
Albert Savings accounts are held at Coastal Community Bank, Axos Bank and Wells Fargo, all of which are FDIC-insured.
Albert Investing
With Albert Investing, you can invest with as little as $1. You can create your own portfolio or get help from Genius. You can invest in specific stocks you like, or you can invest in themes — groups of companies that align with your values. For example, you could select a sustainability theme or a women-led business theme. You can indicate your risk tolerance — conservative, moderate or aggressive — and indicate your time frame. Genius will suggest a portfolio for you.
Banking Experience
Albert's Genius subscription is a unique offering. Customers who subscribe to the service pay what they think it is worth — there's no set price. Genius subscribers get access to experts who will answer your financial questions online, the ability to request a cash advance of up to $250, cash back on debit card purchases, and fee-free access to over 55,000 ATMs nationwide.
The Albert app has a rating of 4.6 out of 5 stars on the App Store but just 3.8 out of 5 stars on Google Play.
Comparable Neobank Options
When selecting a new bank or an alternative to a traditional bank, it's important to look at several to be sure that you're choosing the best one for your specific situation. Here are a couple of other neobanks to compare to Albert.  
GO2bank
GO2bank is the bank division of Green Dot, the company that made prepaid debit cards popular. GO2bank pays APY on savings up to $5,000. You can't get a cash advance like you can with Albert, and there's no investing platform.
Revolut
Revolut offers banking and investing services, and it also offers foreign exchange and cryptocurrency. Revolut's savings interest rate is lower than some neobanks but still higher than Albert's. Its free Standard plan pays APY, and its higher tier plans that come with a fee pay APY.
Final Take
Albert offers the standard deposit accounts plus investing, but what sets it apart is the Genius subscription. If you're just starting out and you have questions about setting and reaching your financial goals, Genius could be a real asset. And the pay-what-you-want option means that nobody is priced out of this important information.
Albert FAQ
Here are the answers to some commonly asked questions about Albert.
What is Albert Cash?

Albert Cash is the deposit function of an Albert account that you use like a checking account. You get your paycheck direct deposited into your Cash account, and then you can use it to pay your bills electronically. Albert also offers Savings and Investing accounts.

Is Albert Cash legitimate?

Yes. Albert is a financial technology company that offers banking services through Sutton Bank. Savings deposits are held for Albert customers at Coastal Community Bank, Axos Bank and Wells Fargo. All of these banks are FDIC-insured, so your Albert deposits are insured up to $250,000 per depositor.

Does Albert give you money?

Albert does not give you money, but it gives you access to your money ahead of time. In addition to giving you access to your direct deposited paycheck up to two days early, you can get a cash advance of up to $250 with no fee. This advance will be repaid the next time a direct deposit goes into your account, so it's simply an advance against the money that will be deposited into your account in the future.

How do I qualify for an Albert cash advance?

To be able to request a cash advance of up to $250 from Albert, you have to have an account, be a Genius subscriber and have direct deposit. The Genius subscription is a pay-what-you-want subscription that gives you access to this and several other features of the Albert platform. 

If you are a Genius subscriber and you have direct deposit, you can request a cash advance of up to $250 when you don't have that much in your account. Once you receive your next direct deposit, the cash advance is repaid. There is no fee for this service.
Rates are subject to change; unless otherwise noted, rates are updated periodically. All other information on accounts is accurate as of Jan. 1, 2023.
Editorial Note: This content is not provided by any entity covered in this article. Any opinions, analyses, reviews, ratings or recommendations expressed in this article are those of the author alone and have not been reviewed, approved or otherwise endorsed by any entity named in this article.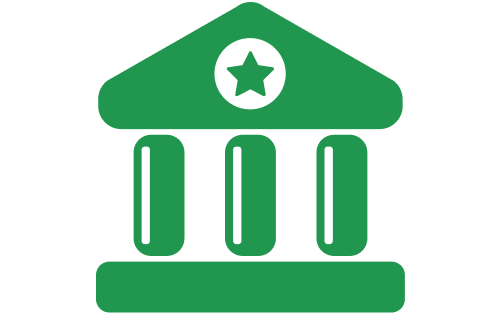 Take Advantage of our Best Offer(s)