Ally Bank Review: Competitive Rates for Online Customers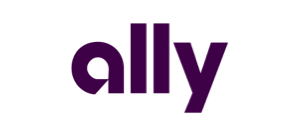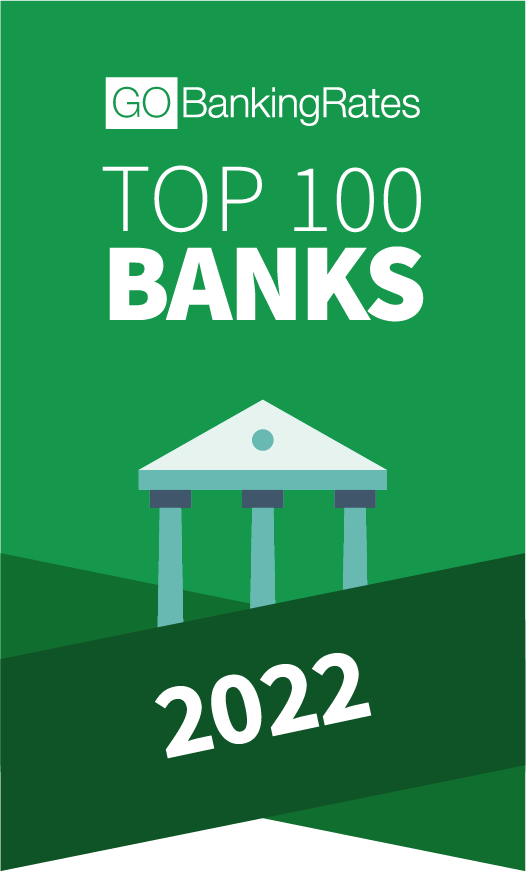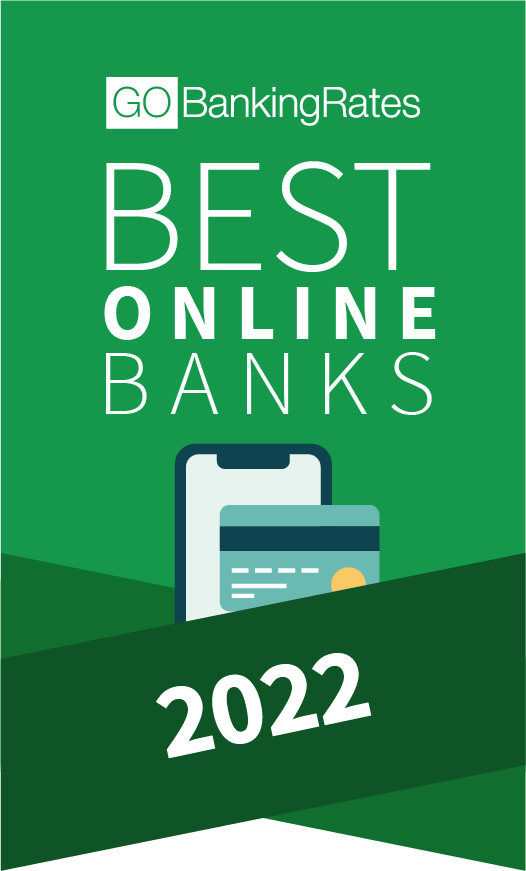 GOBankingRates Score
Quick Take:
Ally is an online-only bank that features low fees and high interest rates on its deposit accounts. The interest on CDs and checking, savings and money market accounts is compounded daily, which means you'll make a bit more money on interest than accounts that compound monthly.
Rates
Customer Service
Services and Accessibility
Fees
How did we calculate this?
Pros
Competitive rates for savings account and certificates of deposit
No monthly maintenance fees
No minimum opening balance requirements
Access to more than 43,000 Allpoint ATMs in the U.S.
Cons
No direct cash deposits
Withdrawals can take several days
Some APY rates have daily minimum balance requirements
About Ally Bank
Ally Bank is an online-only financial institution that considers itself an alternative to traditional brick-and-mortar banks, though Ally itself dates back to when many people still relied on horses to get around. Its predecessor was launched in 1919 as GMAC, the financing division of General Motors.
More recently, Ally Bank has established itself as one of the best online banks, with exceptional customer service, high annual percentage yields and low fees. With an overall score of 4.5, Ally Bank is one of the best performers of all the banks surveyed by GOBankingRates. GOBankingRates named Ally the Best Online Bank for the seventh year in a row in its Best Banks of 2022 rankings.
Checking Account
Ally's interest checking account is much less restrictive than its savings and money market offerings. GOBankingRates has ranked it as one of the Best Checking Accounts of 2022. Interest is compounded daily, and there are no monthly maintenance fees, minimum opening deposit or minimum balance requirements. Free standard checks and debit cards come with the account. Customers also have access to mobile check deposits as well as the U.S. Allpoint ATM network.
The APY for Ally's checking account is 0.10% for a minimum daily balance of less than $15,000. That jumps to 0.25% for a minimum daily balance of $15,000.
On the downside, Ally doesn't have physical branches, so it's not the best option if you prefer in-person service.
Ally Bank Savings Account
A high APY and lack of monthly maintenance fees make Ally's online savings account one of the industry's better options. GOBankingRates has ranked it among the Best Savings Accounts of 2022. With the account's Smart Savings tools, customers can use buckets to organize their money and visualize what they're saving for, set up boosters to optimize and maximize savings, and make changes as their priorities change.
Savings account customers can expect no minimum deposit or balance requirements, no monthly maintenance fees, and free cashier's checks. Interest is compounded daily. The APY on savings deposits is % on all balance tiers.
Money Market Account
Ally Bank's money market works like a combination savings and checking account, with the high interest rates of the former and spending flexibility of the latter. It features an APY of 2.25% on all balance tiers and offers instant access to cash via ATMs. GOBankingRates has ranked it as one of the Best Money Market Accounts of 2022.
As with the checking and savings accounts, Ally's money market account has no fees, no minimum deposit or balance requirements, and interest that is compounded daily. Customers get access to the Allpoint ATM network as well as a debit card and free standard checks.
Just keep in mind that the account is limited to six non-ATM withdrawals per statement cycle, and a $10 charge applies for each additional withdrawal during the statement period.
CD Accounts
Ally offers various rates and terms for their certificate of deposits that range from three months to five years, depending on which CD you choose. Some CDs can be easily liquidated, whereas you can earn high interest with more standard options. GOBankingRates has ranked Ally's CD offerings among the Best CD Accounts of 2022.
Interest on all CDs is compounded daily, and you can renew the accounts when they mature. With Ally's 10-day best-rate guarantee, you can get the best rate for your balance and term if you fund your CD within 10 days of your opening date and the rate rises during that period.
For high-yield CDs, terms range from three months to five years, at rates from 1.00% APY to % APY. Raise Your Rate CDs come in two- and four-year terms, with an APY of 0% for both terms. You can increase the rate once during the two-year term and twice during the four-year term. Ally also offers a No Penalty CD at rates of 2.20% APY with an 11-month term. Complete withdrawal of funds is available after the first six days following the date you funded your CD, and you can keep the interest earned.
How Ally Bank Earned Its Scores
If you wondered how Ally Bank earned its GOBankingRates scores, here's a quick breakdown:
Interest Rates
Ally earned high marks for its competitive annual percentage yields, which rank among the best in the business. It offers an APY as high as % for savings accounts and an APY of 0% on 12-month CDs.
Customer Service
 Ally has made a name for itself in the banking industry for its attention to customer service, and that's reflected in how it stacks up against the competition, Ally ranked first among banks surveyed by GOBankingRates in two important categories: 24/7 Phone Customer Service and Live Chat with Person Service.
Services and Accessibility
In addition to excelling at phone service and live chat, Ally Bank also scores well in terms of digital accessibility. It ranked first among banks surveyed by GOBankingRates in both the quality of its mobile app and remote check deposits. Its app got a rating of 4.2 out of 5 on the Apple Store and 4.45 out of 5 on the Android Store.
Fees
Ally Bank does charge some fees, but they're very reasonable compared to the average fees charged by most other banks. For example, Ally charges only $7.50 per returned item when a check or other deposit is not paid by the bank on which it was drawn.
And you'll never pay fees for monthly maintenance, domestic or international incoming wires, cashier's checks, standard or expedited ACH transfers, or standard checks for interest checking and money market accounts. Outgoing domestic wires carry a $20 fee, and you might face a $25-per-hour account research fee if you request extensive research on transaction histories.
Editor's Favorite

Ally's high yields and lack of fees are a couple of its standout characteristics. The bank also puts a premium on customer service that you don't always find with online-only banks.
Ally Bank vs. Competitors
All banks have their strengths. Here's a quick look at Ally's strong points as compared to its competitors.
| Bank | Best For |
| --- | --- |
| Ally Bank | No monthly fees, high APY |
| Capital One | In-branch support, diverse banking services |
| Discover | All-in-one banking, including credit cards |
| Chime | High APY, debit card |
Ally Bank vs. Capital One
Capital One has the advantage of in-branch services, whereas Ally is an online-only bank. Ally does have an edge in terms of interest rates, offering a % APY on its savings account as of December 2021 vs. the 2.15% APY offered by Capital One.
Ally Bank vs. Discover
One of the big advantages Discover has over Ally is its credit card line. At Discover, you can keep all your accounts at one institution. Ally offers higher yields and both self-directed and automated investing — something not available at Discover.
Ally Bank vs. Chime
Ally and Chime are both digital banks that offer a high APY for savings accounts. Ally's product lineup is much more extensive than Chime's, but Chime's ATM network is bigger, with access to more than 60,000 fee-free ATMs for Spending Account customers.
Final Take
Ally Bank offers a 21st-century banking experience that includes a full suite of products and services. Anyone can benefit from its high interest rates, and with no minimum balance required to open a checking or savings account, it's easy to open a new account with Ally.
Even if an online-only bank isn't entirely appealing to traditional bank customers, some might be swayed by Ally's competitive APY rates and 24/7 customer service and give the bank a chance.
Ally Bank FAQ
Here are some of the most common questions and answers about Ally Bank and its products and services.
Who is Ally Bank owned by?

Ally Bank is owned by Ally Financial Inc., headquartered in Detroit.

Is Ally a high-yield savings account?

Yes, and it was selected as one of Business Insider's favorite high-yield savings accounts because of its high interest rate, no minimum deposit and no monthly required fees.

Is Ally a safe bank?

Ally Bank deposits are protected by the Federal Deposit Insurance Corp. up to $250,000 per depositor for each qualifying account category.

Does Ally Bank have any branches?

No, Ally is a completely online bank.

How long does it take to transfer money from Ally?

Online transfers to Ally accounts are instantaneous, while those to external banks can take one to three business days.
Vance Cariaga contributed to the reporting for this article.
Rates are subject to change; unless otherwise noted, rates are updated periodically. All other information on accounts is accurate as of Apr. 20, 2022.
This content is not provided by Ally Bank. Any opinions, analyses, reviews or recommendations expressed in this article are those of the author alone and have not been reviewed, approved or otherwise endorsed by Ally Bank.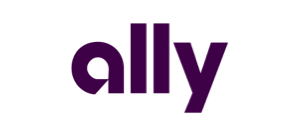 Take Advantage of our Best Offer(s)