How To Avoid Ally Bank's Monthly Maintenance Fees
Keep Ally Bank fees from taking a bite out of your account.
The fees you pay on your bank account might not seem like a lot — the average total is $7 per month, according to a GOBankingRates study on how much monthly bank fees can cost — but it's still money better left in your account. That's why it makes sense to consider fees if you're thinking about switching to a new bank.
Many banks charge a monthly maintenance fee, but most give you ways to avoid it, such as keeping a certain amount of money in your account. Ally Bank is unique in that it is an online-only bank whose customers don't have to jump through hoops to get fees waived — all of Ally's checking and savings accounts are free of monthly fees.
Although Ally Bank doesn't charge monthly maintenance fees, it does charge other fees. This guide will walk you through them and show how Ally's fees compare to other banks'.
Sponsors of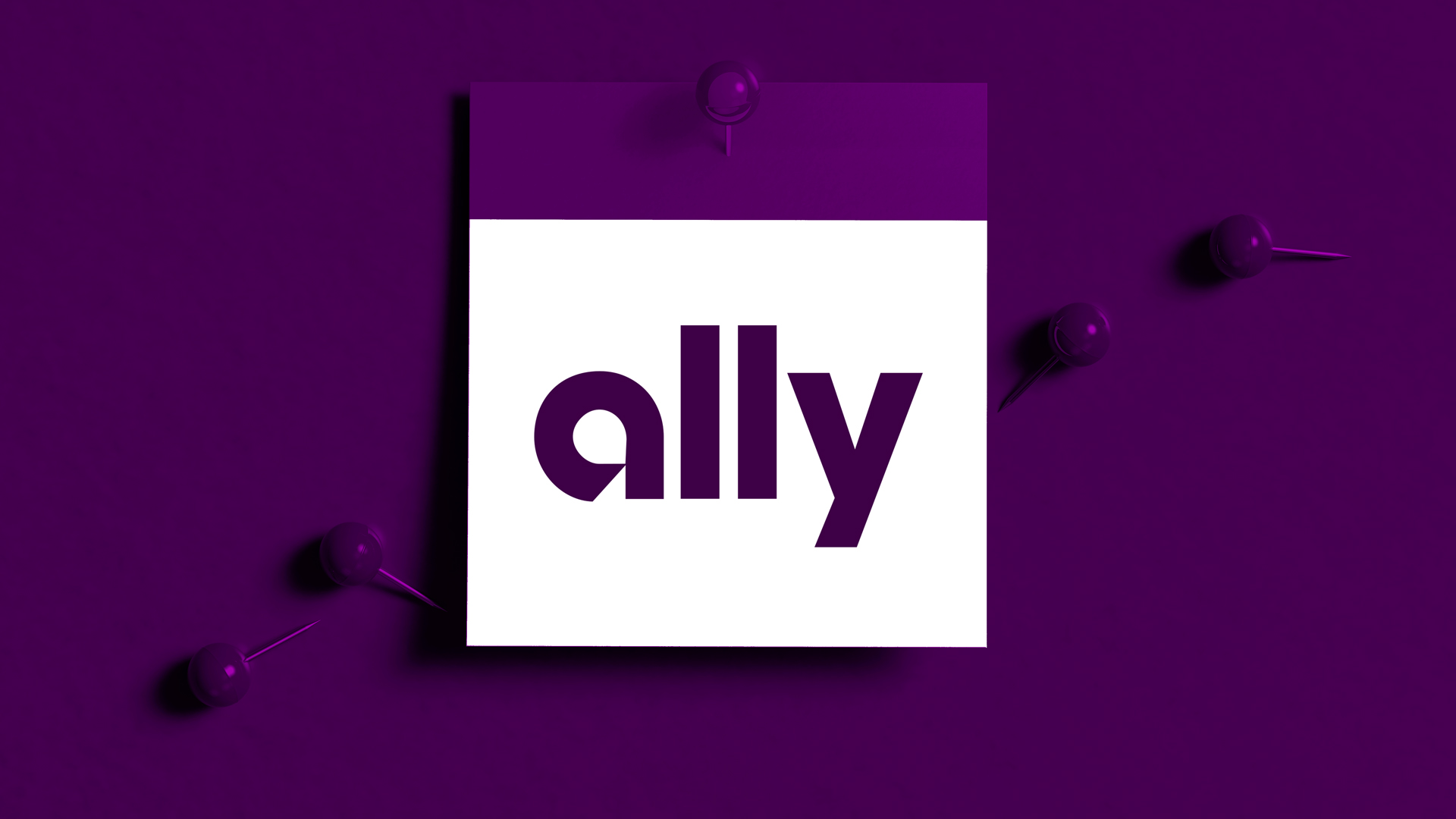 What Are Ally Bank Checking Account Fees?
Ally has just one checking account — Interest Checking. This is an interest-bearing account with no minimum deposit or balance required. There's no maintenance fee for this account, and you won't pay for copies of your online statements, incoming wire transfers or cashier's checks, either. But Interest Checking does have a few fees you should be aware of.
Ally Bank Checking Account Fees
Monthly Maintenance Fee
Returned Deposit
Overdraft
Same Day/Overnight Bill Pay
Outgoing Domestic Wires
Interest Rate
$0
$7.50
$25, one per day maximum
$9.95 same day
$14.95 overnight mail delivery
$20

0.25%
Find Out: Everything You Need To Know To Open an Ally Bank Account
What Are Ally Bank Savings Account Fees?
Ally offers two savings accounts to choose from — the Online Savings and money market accounts. Neither has a monthly maintenance fee, and both pay higher annual percentage yields than traditional savings accounts. The money market account has the added benefit of including checks and a debit card, which makes it a good alternative to a checking account if you won't need to make more than six withdrawals per month.
Sponsors of
Ally Bank Savings Account Fees
Account
Monthly Maintenance Fee
Excessive Transactions
Overdraft Fee
Returned Deposit Fee
APY
Online Savings
$0
$10 each
$25, one per day maximum
$7.50

0.50%

Money Market
$0
$10 each
$25, one per day maximum
$7.50

0.50%
Explore: Ally Bank Interest Rates — How To Get the Bank's Best Rates
How To Avoid Ally Bank Monthly Maintenance Fees
Because Ally doesn't charge monthly maintenance fees, there's no need to worry about how to avoid them. You'll only pay fees on optional services, excessive transactions, overdrafts and returned deposits.
How To Avoid Ally Bank Overdraft Fees
Whereas some banks charge $35 or more for overdrafts that exceed $5 and charge you for several overdrafts that occur in a single day, Ally only charges $25 per item that overdraws your account by less than $10, and not more than once per day. You can avoid the overdraft fee altogether by enrolling in Ally's Overdraft Transfer Service. Enrolled customers link their Interest Checking accounts to their Online Savings or money market accounts. In the event of an overdraft, Ally transfers $100 at a time from the linked account to the checking account to cover transactions. There's no fee for this service, but each transfer from your savings or money market account counts toward the maximum of six savings withdrawals you're allowed each statement period. You'll pay a $10 fee for each additional withdrawal.
Sponsors of
How To Avoid Ally Bank ATM Fees
Ally doesn't charge customers a fee for using out-of-network ATMs. In fact, Ally reimburses up to $10 in fees charged by out-of-network ATM owners or network providers each statement period.
How Ally Bank's Fees Compare to Other Banks
Ally Bank's fees compare favorably to fees from other online banks. In addition, Ally offers a more robust set of banking options than many of its competitors. Some of the online-only competitors listed below don't offer checking accounts, and some of their cards are for use at ATMs only —  no debit purchases. In one case, the only way to withdraw funds is to transfer them to an external bank account.
Here's how Ally stacks up against some of the other online banks that made GOBankingRates' list of Best Online Banks of 2020.
How Ally Bank's Account Fees Compare to Other Banks
Fee
Ally Bank
Discover
Synchrony
FNBO
Barclays Bank Delaware
Monthly Maintenance
$0
$0
$0
$0-$15
$0
ATM
$0
$0
$0
$0
N/A
Overdrafts and Non-Sufficient Funds
$25, maximum 1 per day
$0
$0
$33, max 4 per day
N/A
Wire Transfers
$0 incoming
$20 outgoing (domestic only)
$0 incoming
$30 outgoing
$0 to receive
$25 to send
$0 incoming
$15-$35 outgoing
N/A
Excess Transactions
$10
$0
$0
$5 each
$5
Foreign Debit Transactions
1% of transaction amount
Foreign debit transactions not available
Foreign debit transactions not available
$0
N/A
Sponsors of
Getting the Most Out of Your Ally Bank Account
Ally gives you a number of options to help you get the most out of your accounts. Here are a few highlights:
Savings Boosters: Savings boosters are automated transfers from your Ally checking account to your linked savings account. You can either schedule your own boosters in advance to control when and how much gets transferred, or you can let Ally analyze your checking account activity and move unneeded funds automatically.
Buckets: Imagine your savings account containing envelopes where you can stash funds you want to earmark for specific purposes. That's essentially how Ally "buckets" work. You can create up to 10 buckets within your savings account. They won't affect other funds in your account or change the way your interest is calculated.
Money Market Account for Checking: Customers who only use a checking account for a couple of payments each month might consider trading in that account for a money market account. Whereas Ally's money market account pays 

0.50%

APY no matter your balance, its checking account pays just up to

0.25%

. The caveat is that you're restricted to six withdrawals per month from a money market account whether you withdraw the funds via ATM, debit card or check.
One-Stop Banking: Ally has a well-rounded suite of banking products that can serve most of your financial needs. In addition to checking, savings and money market accounts, Ally offers CDs and individual retirement accounts as well as home and auto loans and investment services.
Check Out: Best Banks With No Fees
Weighing Your Banking Options
Many online banks, including Ally, have eliminated monthly maintenance fees, and some have even done away with penalties for overdrafts and excess transactions. Although Ally hasn't gone that far, the products it offers — like home and auto loans and investment accounts — make for a more convenient banking experience than many of its competitors offer.
Customers who only need a basic bank account might do well with an online bank that lacks bells and whistles but also have few or no fees. For those who also need loan and investment accounts and prefer to have them all with the same bank, Ally is a good option that combines minimal fees with higher interest than you'll earn with many traditional banks.
Learn More: Ally Bank Review — Competitive Rates for Online Customers
More on Ally Bank
More on Monthly Maintenance Fees
This content is not provided by Ally Bank. Any opinions, analyses, reviews or recommendations expressed in this article are those of the author alone and have not been reviewed, approved or otherwise endorsed by Ally Bank.