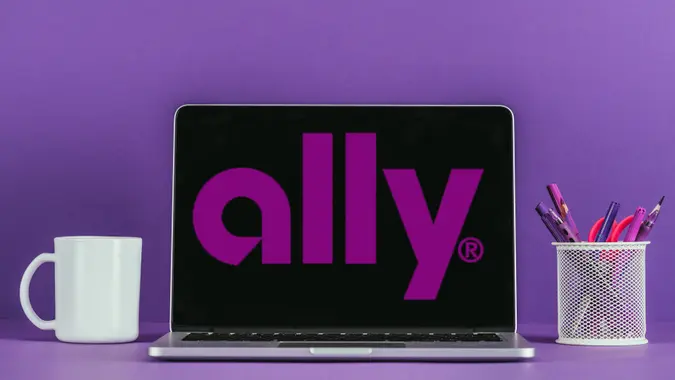 LightField Studios / Shutterstock.com
The 21st century has seen the rise of online banks that are unencumbered by the cost of physical branches. This usually means higher interest rates on products like savings accounts and certificates of deposit. One such bank is Ally Bank, which began as an auto finance company. Today, Ally employs around 8,700 people throughout the U.S. but has no branch locations.
What does this mean for Ally Bank's hours? Keep reading to find out.
Ally Bank Hours for Normal Days
Because Ally is an online bank with no physical branch locations, it doesn't have "normal" business hours the way traditional banks do. You don't have to worry about scheduling branch visits between 9 a.m. and 5 p.m. as you would with other banks. This means you don't get face-to-face interaction with bank employees, but you can still conduct banking business online or over the phone at any time of the day.
Is Ally Bank Open on Weekends?
Technically, Ally Bank is open 24/7 — including weekends — because all you have to do is log on to your computer or mobile app and you can access your account. What you won't find open on weekends (or any other day) are bank branches, because Ally Bank doesn't have any.
Ally Bank Hours
Day
Hours
Monday – Friday
N/A
Saturday
N/A
Sunday
N/A
Ally Bank customers can also use AllPoint ATMs at any time, including weekends.
Ally Bank Hours for Holidays
Because all of Ally Bank's transactions are done online, customers don't have to worry about planning their banking around the holidays. Your Ally Bank account information is available online at any time. For those who want to know when traditional banks close their branches during the year, here's the U.S. Office of Personnel Management's list of federal holidays :
New Year's Day: Jan. 1
Martin Luther King, Jr. Day: Jan. 16
Presidents Day: Feb. 19
Memorial Day: May 29
Independence Day: July 4
Labor Day: Sept. 4
Columbus Day: Oct. 9
Veterans Day: Nov. 11
Thanksgiving: Nov. 23
Christmas: Dec. 25
How To Bank With Ally Bank After Business Hours
Since Ally technically doesn't have "business hours," this is more about banking with Ally in general. As an online bank, Ally offers its customers banking options such as online savings and checking accounts, money market accounts and high-yield CD options. Ally's mobile banking app, online accessibility and an extensive network of Allpoint ATMs let you access and monitor your money without the need of a teller. Ally Bank is also compatible with Amazon's Alexa in addition to your phone or tablet.
How To Contact Ally Bank Customer Service
Ally Bank's headquarters is located in Sandy, Utah. To contact customer service, you'll use the bank's 24/7 customer support number:
You can also contact Ally via postal mail at the following addresses:
General correspondence:

Ally Bank Customer Care
P.O. Box 951
Horsham, PA 19044

Deposits:

Ally Bank
P.O. Box 13625
Philadelphia, PA 19101
Ally Bank also has customer support chat available online, or you can log into your Ally account to contact customer service using Ally's internal messaging system.
More on Ally Bank
More Bank Reviews
Information is accurate as of May 30, 2023.
Editorial Note: This content is not provided by Ally Bank. Any opinions, analyses, reviews or recommendations expressed in this article are those of the author alone and have not been reviewed, approved or otherwise endorsed by Ally Bank.