M&T Bank Hours: Full Hours and Holidays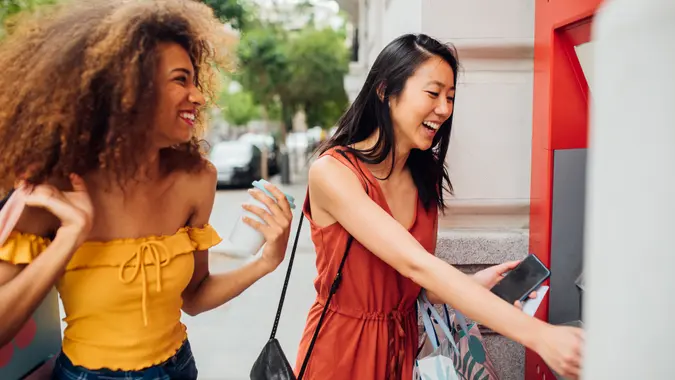 RgStudio / Getty Images
M&T Bank has been providing banking services since 1856. It currently handles assets in excess of $200 billion and holds over $160 billion in deposits. Services are available at over 700 branches and 1,800 ATMs for customers to access all of their banking needs.
M&T Bank Hours on Normal Days
M&T Bank branches will typically be open Monday through Friday from either 9 a.m. to 5 p.m. or 9 a.m. to 6 p.m. Keep in mind that each individual M&T branch sets its own opening hours, so before making a trip, you should use the bank's branch locator to find your local branch and verify the hours.
Is Saturday a Business Day for M&T Bank?
At M&T Bank, deposits, transfers and other transactions are processed only on business days. At M&T Bank, those days are Monday to Friday from 9 a.m. to 5 p.m. Saturdays, Sundays and holidays do not count for standard transactions — those are processed on the next business day. A deposit made after 5 p.m., even on a business day, will count as a transaction on the next business day.
M&T Bank Hours on Holidays
Worried about whether or not you'll be able to visit M&T Bank on an upcoming holiday? Like many other banks, M&T Bank closes its offices and branch locations on federal holidays. For 2023, M&T Bank holidays include:
| Holiday | Date |
| --- | --- |
| New Year's Day | Monday, Jan. 2 |
| Martin Luther King Jr. Day | Monday, Jan. 16 |
| Presidents' Day | Monday, Feb. 20 |
| Memorial Day | Monday, May 29 |
| Juneteenth National Independence Day | Monday, June 19 |
| Independence Day | Tuesday, July 4 |
| Labor Day | Monday, Sept. 4 |
| Columbus Day | Monday, Oct. 9 |
| Veterans Day | Saturday, Nov. 11 |
| Thanksgiving Day | Thursday, Nov. 23 |
| Christmas Day | Monday, Dec. 25 |
While branches are closed, customers can still make deposits through ATMs but should note that deposits on bank holidays are processed the following business day.
How To Reach M&T Bank
M&T Bank provides customer service 24/7 at 1-800-724-2440, although some departments have restricted working hours. For mail inquiries, the bank has different addresses for each department, and it doesn't list a main contact address. Instead, the company encourages customers to reach out through online banking with a secure message.
FAQ
Here are the answers to some of the most frequently asked questions regarding M&T Bank.
What is the daily ATM withdrawal limit for M&T Bank?

M&T cardholders have a daily ATM withdrawal limit of $1,000. Keep in mind that different account types can also have their own individual limits.

Is M&T Bank owned by China?

M&T Bank is a publicly-traded company listed on the New York Stock Exchange, which means that anyone can buy stock in the company. Some of the main shareholders are large U.S. institutional investors.

Is M&T Bank a good bank for 24/7 services?

Yes, M&T Bank has over 1,800 ATMs across the country to provide 24/7 access for customers.
Information is accurate as of April 6, 2023. 
Editorial Note: This content is not provided by any entity covered in this article. Any opinions, analyses, reviews, ratings or recommendations expressed in this article are those of the author alone and have not been reviewed, approved or otherwise endorsed by any entity named in this article.