Amboy Direct Bank Review: High-Yield Savings for New Jersey Residents
GOBankingRates Score
Quick Take:
It's hard to go wrong with Amboy Direct Bank, especially if you're a New Jersey resident. Rates are competitive, fees nonexistent and it's easy to transfer money between Amboy Direct and your existing checking account. They're part of the reasons the institution is a finalist among GOBankingRates' Best Online Banks of 2023. 
Savings Accounts
Money Market Accounts
CD Accounts
Digital Experience
How did we calculate this?
Pros
Part of a brick-and-mortar bank with a strong local presence
Competitive rates on savings and money market accounts
No required minimum balances or associated fees
24/7 withdrawals and deposits to and from your checking account
Cons
Products limited to savings accounts and CDs
Low or no APYs on CDs
Best rates and money market accounts available to New Jersey residents only
Amboy Direct Overview
Amboy Bank, headquartered in Old Bridge, New Jersey, was founded in 1888. It established Amboy Direct for customers who preferred not to bank in person at a branch. Although remote banking meant banking by mail initially, Amboy Bank made Amboy Direct an online savings service in 2003.
Eliminating the need for physical branches keeps Amboy Direct's overhead low, which allows the online bank to pay competitive rates even without charging any fees. It guarantees that its rates will always be competitive. It's one of the reasons GOBankingRates named Amboy Direct a Best Online Banks finalist for 2023.
Amboy Direct Key Features
It's all about saving at Amboy Direct — literally. The bank gives you several ways to do it and has services to help you make the most of your account.
Amboy Direct Savings Accounts
Amboy Direct's Jersey First eSavings account is for residents of New Jersey only and is very lucrative if you live in the area. With only $1 needed to open the account and earn interest, it offers a yield of APY on balances up to $50,000.
Amboy Direct Money Market Account
Competitive rates and the absence of fees and minimum balance requirements make the Money Market Max More account a solid choice for primary savings if you maintain a high balance. The account is reserved especially for New Jersey residents and earns higher rates on balances of $30,000 or more. You can open the account online, by phone or via mail for just $100. Transferring funds between this account and your checking account at another bank is easy, so there's no need to switch banks.
Amboy Direct CD Accounts
Whereas Amboy Direct savings and money market accounts are for New Jersey residents only, its CDs are available nationwide.
Amboy Direct's two-year Treasury Index CD offers rates that are adjusted quarterly and indexed to The Wall Street Journal 3 Month Treasury Rate plus a 0.50% margin. However, while the required opening deposit is only $100, you'll need a whopping $25,000 balance before the CD earns interest.
A better option is the eSavings CD with a 12-month fixed-rate term. This CD also has a low $100 minimum opening deposit, but your entire balance earns interest. Balances of $10,000 to 250,000 earn a premium rate.
Banking Experience
For customers comfortable with banking online, the overall experience of banking with Amboy Direct is apt to be a positive one. The primary frustration you're likely to experience is in the length of time it takes for deposits to clear and transfers out of your account to complete — nine business days for the first 30 days after account opening, and four to five business days after that for deposits to clear.
Fees
You won't pay any account fees at Amboy Direct unless you withdraw money from your CD before it matures. Contact Amboy Direct for more specific information about early withdrawal penalties.
Customer Service
Customers can get help with their accounts or assistance opening an account by phone, email or mail. You can access account information or set up transfers by phone 24/7.
Branch Availability
Amboy Direct is an online-only bank, so there are no branches.
Mobile and Digital Experience
Amboy Direct customers can access the bank's new digital banking platform to check balances and transfer money between linked accounts. One major benefit is that the platform integrates with Quicken, QuickBooks and Mint to help you manage all your finances, not just your Amboy Direct accounts. However, it can be difficult to find information about accounts on the website. Whereas most banks post deposit account disclosures, Amboy Direct's website requires users to contact the bank for all but the most basic information.
The mobile app is available on Google Play and in the Apple App Store. The app lets you check your balances, transfer money and contact customer service securely. It has a 4.4 out of 5 star rating on the Google Play Store and a 4.3 out of 5 star rating on the Apple App Store.
Convenience
In terms of access to your accounts, Amboy Direct earns high marks for convenience because of its online, phone and mobile platforms. But when it comes to accessing your money, having to initiate a transfer and then wait several days to access the funds could be a deal-breaker.
How To Open an Account
You can open an account by phone, by mail or online. Applying online takes just minutes, but you'll need to have the following on hand before you start:
Valid government ID, such as a driver's license or passport
Social Security number
Source of funds for your new Amboy Direct account.
You'll find a button to "Open Now" on each of the product pages on the website. Select the one for the account you wish to open, and then follow the prompts to complete the form.
Amboy Direct Bank vs. Competitors
Every bank is different, so it's helpful to look at a few before you open a new account. Here's how Amboy Direct and some similar banks compare.
Amboy Direct Bank vs. Discover
Discover is known nationwide, and its basic savings rates are significantly higher than Amboy Direct's. However, Amboy Direct takes pride in being a New Jersey bank that keeps money in the communities it serves.
Amboy Direct Bank vs. Axos Bank
With generous interest rates, it's hard to beat Axos Bank's Rewards Checking, and it has free checking options as well. Perhaps that's a good account from which to fund an Amboy Direct eSavings Account, which offers better savings rates than Axos Bank's savings account.
Final Take
You won't find a large selection of accounts at Amboy Direct. What you will find is a no-frills, no-fuss banking experience and rates that rival those of the better-known online banks. But because adding to or withdrawing from your account is a slow process, the bank is best for those who can schedule regular automatic deposits and leave their savings to grow.
Amboy Direct FAQ
Here are answers to some of Amboy Direct's more commonly asked questions.
Is Amboy Direct a good bank?

Yes, it's a good choice for New Jersey residents who prefer to bank online.

Where are Amboy Direct bank locations?

Amboy Direct doesn't have physical branches, but Amboy Bank does. You can search for the nearest one here.

How do I know when my new Amboy Direct account is open?

You'll receive immediate notification if you open the account online, followed by a separate email with your Access ID and instructions for accessing your account. If you open your account by mail, you'll receive a communication with your ID and instructions for accessing your account.

Are Amboy Direct accounts FDIC insured?

Yes, deposits are insured up to $250,000 per depositor by the FDIC.

Does Amboy Direct offer free money for signing up for an account?

Amboy Direct sometimes runs promotions, which it features on the Overview page for each product offering a bonus.

What is Amboy Direct's routing number?

Amboy Direct doesn't disclose a routing number exclusive to the online bank. However, Amboy Bank's routing number is 021204416. Contact Amboy Direct to confirm before you transfer funds.
Cynthia Bowman contributed to the reporting for this article.
Editorial Note: This content is not provided by any entity covered in this article. Any opinions, analyses, reviews, ratings or recommendations expressed in this article are those of the author alone and have not been reviewed, approved or otherwise endorsed by any entity named in this article.
Rates are subject to change; unless otherwise noted, rates are updated periodically. All other information on accounts is accurate as of Dec. 29, 2022.
To determine rankings for the Best Online Banks, GOBankingRates looked at the following factors across exclusively online banks: (1) total assets as sourced from the FDIC; (2) monthly checking fee ratio (percentage based on the minimum to avoid the fee compared to the monthly fee itself); (3) savings APY; (4) 1-year CD APY; (5) customer service options and mobile products offered (24/7 customer service, live chat with a human, mobile app and remote check deposit); (6) Bauer rating (out of 5 stars); (7) products/services offered (auto loans, mortgage loans, credit cards, investment services and insurance); and (8) the average mobile app rating between the Android and Apple app stores. Factors (1) and (2) were weighted 0.5 times, and factors (3) and (7) were weighted 2 times. For all savings and checking account data, only the basic accounts/products offered at each institution were analyzed.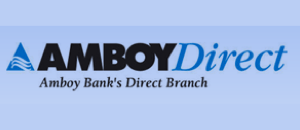 Take Advantage of our Best Offer(s)