Amboy Direct Bank Review: Great Rates for New Jersey Residents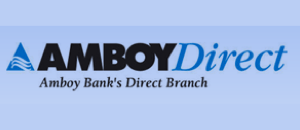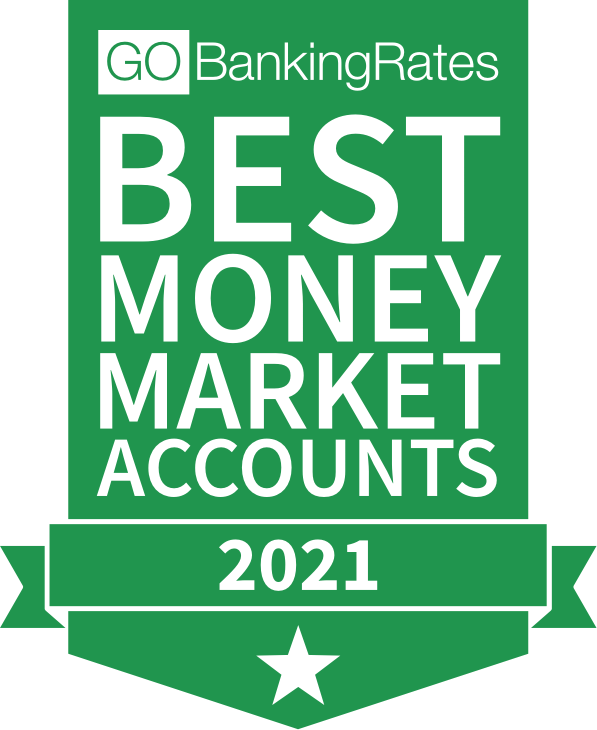 GOBankingRates Score
Our Take: There's plenty to like about Amboy Direct Bank -- especially if you're a resident of New Jersey. The bank's interest rates are some of the best you'll find anywhere, it doesn't charge monthly service fees, and it's easy to transfer money between Amboy Direct and your existing checking account.
Rates
Fees
Opening Deposit Requirements
Digital Experience
How did we calculate this?
Ou
Pros
No monthly service fees
High annual percentage yields
24/7 access to withdrawals and deposits to and from your checking account
Cons
Products limited to savings accounts and certificates of deposit
Money Market Max More account available to New Jersey residents only
About Amboy Direct
Amboy Bank, headquartered in Old Bridge, N.J., was founded in 1888. The bank established Amboy Direct in 1990 for customers who preferred not to bank in person at a branch. Although remote banking meant banking by mail initially, Amboy Bank made Amboy Direct an internet banking service in 2003.
Eliminating the need for physical branches keeps Amboy Direct's overhead low, which lets it offer high interest rates without charging monthly service fees. In fact, the bank guarantees that its rates will always be competitive. That's one reason GoBankingRates named Amboy Direct's money market account one of the Best Money Market Accounts of 2021.
Find out what the bank has to offer in this Amboy Direct review.
Amboy Direct Products
It's all about saving at Amboy Direct — literally. The bank gives you several ways to do it.
| Type | Best For |
| --- | --- |
| Savings Account | Competitive rates and no fees |
| Money Market Account | Tiered rates that pay more for high balances |
| CD Accounts | Variable rates indexed to Treasury securities |
Amboy Direct Savings Account
Amboy Direct's eSavings account — its only regular savings account available to non-New Jersey residents — guarantees high rates and gives you easy access to your money. The Jersey First eSavings account, available to New Jersey residents only, pays higher yields and requires just $1 to open. 
Features
$100 minimum deposit to open a regular eSavings account

; $1 minimum to open a Jersey First eSavings account

Link any account with check-writing privileges
Optional automatic transfers
Withdrawals limited to six per month, per federal regulations
Tiered interest rates:

eSavings: 0.30% APY on balances of $300 to $2,999; 0.55% APY on balances of $3,000 to $100,000
Jersey First eSavings: 1.01% APY on balances of $1 to $50,000; 0.64% APY on balances of $50,001 to $250,000
Pros
High APY at all tiers

, especially with Jersey First eSavings

Low minimum deposit to open
Ability to schedule automatic deposits from checking account
No monthly fees
Cons
$300 balance required to earn interest on eSavings

Deposits take five business days to clear, and transfers to checking account take up to three days to complete
$100,000 account maximum
Amboy Direct Money Market Account
Competitive rates and the absence of fees and minimum balance requirements earned Amboy Direct a place on GoBankingRates' list of Best Money Market Accounts of 2021. The Max More money market account is available to New Jersey residents only. You can open the account with only $100 either online, by phone or via mail.  
Features
$100 minimum deposit to open
Link to any account with check-writing privileges
Option to schedule automatic transfers from linked account
Subject to withdrawal limit of six per month
Tiered interest rates (as of Jan. 5, 2021

)

:

0.20% APY on balances of $5,000 to $29,999.99
0.60% APY on balances of $30,000 to $250,000
Pros
Low minimum deposit to open
No monthly balance minimums or fees
Higher upper-tier rates than many competing banks offer
Cons
No interest on balances under $5,000
Bottom-tier rates are lower than rates at other online banks
Amboy Direct CD Accounts
As much as Amboy Direct excels in terms of its savings accounts for residents, it falters when it comes to CDs for non-residents. Its version is a two-year variable-rate CD. Although the required opening deposit is only $100, you'll need a whopping $25,000 balance before the CD earns interest. New Jersey residents have a better option: the eSavings CD with a 12-month term. It earns you interest on every dollar you save and the ability to add funds for six months. 
Features
$100 minimum opening deposit
Interest rates (as of Jan. 5, 2021):

Treasury Index 2 Year CD: Current rate of 0.60% (three-month Treasury rate of 0.10% plus 0.50% margin); changes quarterly
eSavings CD: 0.30% APY for balances up to $9,999.99; 0.65% for balances of $10,000 to $250,000

Can add funds to Treasury Index 2 Year CD for 30 days after opening account

Can add funds to eSavings CD for six months after opening

Must fund the account with money that is new to Amboy Direct
Early-withdrawal penalty

may apply
Pros
Better rates than competing online banks' for 12-month CDs with balances of $25,000 or more
Short terms provide quicker access to money
Can deposit additional funds after opening account
Cons
No interest on Treasury Index 2 Year CD balances below $25,000
No choice of terms
Banking Experience
For customers comfortable with banking online, the overall experience at Amboy Direct is apt to be a positive one. The primary frustration you'll face is in the length of time it takes for deposits to clear, and for transfers out of your account to complete — five business days and up to three business days, respectively.
Customer Service
Customers can get help with their accounts or assistance opening an account by phone, email or postal mail. You can access account information or set up transfers by phone 24/7 via Amboy 24 telephone banking.
Branch Availability
Amboy Direct is an online-only bank, so there are no branches.
Mobile and Digital Experience
Amboy Direct customers can access the bank's new digital banking platform to check balances and transfer money between linked accounts. The platform integrates with Quicken, QuickBooks and Mint to help you manage all your finances — not just your Amboy Direct accounts.
The mobile app, also new, is available on Google Play and in the App Store. The app lets you check your balances, transfer money and contact customer service securely. It recently had a 3.0 rating out of 5 after four reviews in the App Store. The app hasn't been reviewed yet in Google Play.
Convenience
Amboy Direct's online, phone and mobile platforms make it easy to manage your accounts. But when it comes to accessing your money, having to initiate a transfer and then wait several days to access the funds could be a deal breaker.
How To Open an Account
You can open an Amboy Direct account by phone, by mail or on its website. Opening an account online takes just five minutes. Make sure have the following on hand before you start:
Valid government ID, such as a driver's license or passport
Social Security number
Copy of a personal check from the account you're using to fund your new Amboy Direct account
You'll find a button to "Open" an account on each of the product descriptions on the Amboy Direct Bank homepage. Select the one for the account you want to open, and then follow the prompts to complete the form.
Key Information

Customer Service Number: 877-222-6269

Routing Number: 021204416
Amboy Direct Fees
You won't pay any account fees at Amboy Direct unless you withdraw money from your CD before it matures. Contact Amboy Direct for more specific information about early-withdrawal penalties.
Amboy Direct Bank vs. Competitors
Every bank is different, so it's helpful to look at a few before you open a new account. Here's how Amboy Direct and some similar banks compare.
| Bank | Best For |
| --- | --- |
| Amboy Direct Bank | High-yield savings and money market accounts for New Jersey residents |
| Synchrony Bank | IRA CDs and money market accounts |
| Discover | Breadth of products from a national brand |
| Axos Bank | High-interest rewards checking |
Amboy Direct Bank vs. Synchrony Bank
Synchrony is an online-only bank that offers high APYs on its savings products, and you can open an individual retirement savings account or CD. Amboy Direct doesn't have those products, but it does give New Jersey residents the option to bank in person as well as online.
Amboy Direct Bank vs. Discover
Discover is a national financial company, whereas Amboy Direct takes pride in being a New Jersey community bank. But being smaller doesn't prevent Amboy Direct from offering better savings rates on balances over $3,000, even for the account without a residency requirement.
Amboy Direct Bank vs. Axos Bank
With an APY of up to 1.25%, it's hard to beat Axos Bank's Rewards Checking. It also offers free checking options and a wider product line that includes loan and investment options. However, the Amboy Direct CD offers rates that are several times higher than rates on Axos Bank CDs.
Final Take
You won't find a large product selection at Amboy Direct. What you will find is a no-frills, no-fuss banking experience, along with interest rates that rival those of better-known online banks. But because adding to or withdrawing from your account is a slow process, the bank is best for those who can schedule regular automatic deposits and leave their savings to grow.
More Banks With Competitive Rates

Bank Branches

Credit Unions
Editor's Favorite

Amboy Direct's strength is in taking care of its local customers. Rates on the accounts available only to New Jersey residents are hard to beat.
Amboy Direct FAQ
Here are answers to some of Amboy Direct's more commonly asked questions.
Where are Amboy Direct bank locations?

Amboy Direct doesn't have physical branches, but Amboy Bank does. You can search for the nearest one here.

How do I know when my new Amboy Direct account is open?

You'll receive immediate notification if you open the account online, followed by a separate email with your Access ID and instructions for accessing your account. If you open your account by mail, you'll receive a communication with your ID and instructions for accessing your account.

Are Amboy Direct accounts FDIC insured?

Yes; deposits are insured up to $250,000 per depositor by the FDIC.

Does Amboy Direct offer free money for signing up for an account?

Amboy Direct frequently runs promotions, which it features on the Overview page for each product offering a bonus. Currently, you can earn a $62.50 quarterly bonus, up to a maximum of $250, for opening a Max More account and maintaining a minimum $30,000 balance.
Rates are subject to change. Information on accounts is accurate as of Jan. 5, 2021.
This content is not provided by Amboy Direct. Any opinions, analyses, reviews or recommendations expressed in this article are those of the author alone and have not been reviewed, approved or otherwise endorsed by Amboy Direct.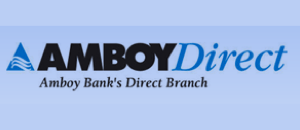 Take Advantage of our Best Offer(s)