Bank of America Review: Online and In-Person Convenience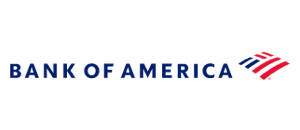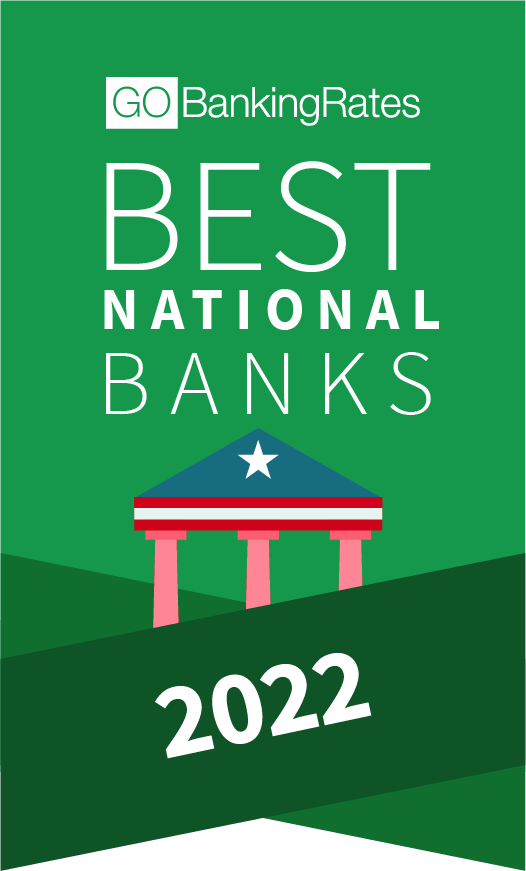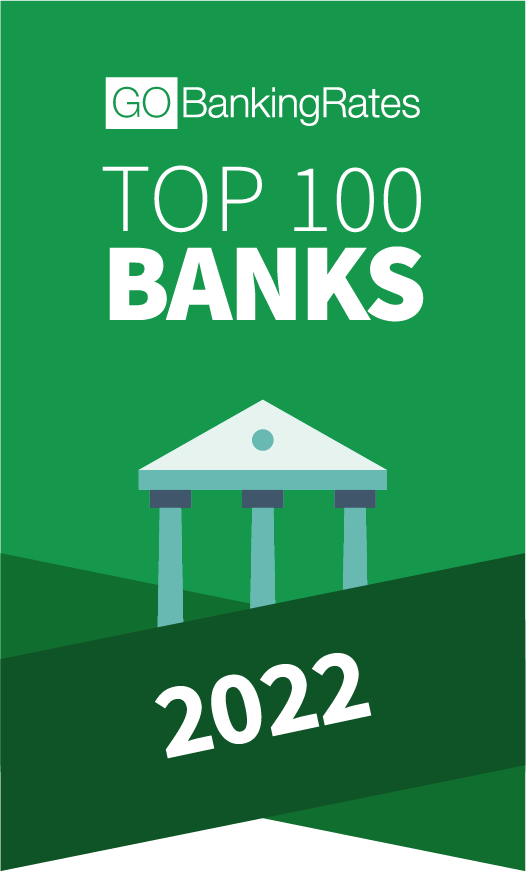 GOBankingRates Score
Quick Take: Bank of America is best for customers who seek a major international financial institution with a full suite of services. The bank is an especially good fit for wealthier customers because it waives service fees on larger accounts.
Product Breadth
Rewards Program
Locations
Services and Accessibility
How did we calculate this?
Pros
Broad and deep range of accounts and services

Fees waived for some high-value accounts

Extensive branch and online capabilities

Weekend customer service available
Cons
High fees for low-value accounts

Fees for non-Bank of America ATMs
About Bank of America
Headquartered in Charlotte, North Carolina, Bank of America casts a very wide net, with roughly 4,200 retail financial centers around the world and about 17,000 ATMs. It also offers extensive digital banking options that serve around 41 million active users, including 32 million mobile users. If you're ever in need of a teller or an in-branch representative, you probably won't have to look too far to find a Bank of America branch. GOBankingRates has ranked Bank of America as one of the Best National Banks of 2022.
Bank of America Savings Account
Bank of America offers a single primary savings account, the Advantage Savings account, in addition to two savings accounts for children.
To avoid the $8 monthly fee with the Advantage Savings account, you must either maintain a minimum daily balance of at least $500, link your account to an Advantage Relationship checking account or become a Bank of America Preferred Rewards client. The fee is also waived for account holders under 18 years old. The required opening balance for the Advantage Savings account is $100.
Annual percentage yields vary based on the type of relationship you have with Bank of America. For example, to earn the top-tier APY of 0.04%, you must be in the Platinum Honors tier of the Preferred Rewards program.
Bank of America Money Market Account
Bank of America only offers a money market account for IRAs.
Bank of America Checking Account
Bank of America technically only offers one type of checking account — the Advantage Banking account — but it comes in three different levels: Advantage SafeBalance, Advantage Plus and Advantage Relationship. GOBankingRates has ranked this account as one of the Best Checking Accounts of 2022. Checking accounts are also available for small businesses and Students.
Only Advantage Relationship Banking checking accounts pay interest, with an APY of 0.01%-0.02%, depending on the size of your account. All Advantage Banking checking accounts have monthly maintenance fees, although these can be waived. Fees range from $4.95 for the Advantage SafeBalance account to $12 for Advantage Plus and $25 for Advantage Relationship Banking.
All checking account tiers offer a similar level of basic functionality, including the following perks and benefits: fraud protection via a $0 liability guarantee; mobile deposit capability via the app; interactive spending and budgeting tool; fast, secure sign-in, including fingerprint access on enabled mobile devices; custom alerts; and debit card controls.
Certain customers can get maintenance fees waived, and the Preferred Rewards program offers perks such as loan rate discounts and ATM fee rebates. On the downside, Bank of America charges an overdraft fee of $10 as well as fees of $2.50 or more for using non-Bank of America ATMs.
Bank of America CD Accounts
Bank of America has two main types of CDs: Standard Term and Featured. It also offers a line of IRA CDs. Standard Term CDs have a $1,000 minimum opening deposit, while Featured CDs have a $10,000 minimum. All CDs come with no monthly service charge and are protected by the Federal Deposit Insurance Corp. Unless specifically stated otherwise, all Bank of America CDs automatically renew.
The APY on Standard Term CDs is % and the APY on Featured CDs is %, so you don't get nearly as much bang for your buck as you would at other banks, which offer CD rates of 0.50% and higher. But Bank of American does have a wider range of terms than many other banks.
Bank of America Features
Product Breadth
You'd be hard pressed to find a bank with more product options than Bank of America, which offers a everything from checking and savings accounts to a full roster of investment and loan options, including credit cards.
Rewards Program
Bank of America's Preferred Rewards program offers perks like loan rate discounts and ATM fee rebates. Customers who enroll in Preferred Rewards can also avoid monthly account maintenance fees on checking and savings accounts.
Locations
Bank of America boasts about 4,200 branch locations and 17,000 ATMs around the world, with services in more than 30 countries, making it one of the most wide-reaching companies in the banking industry.
Services and Accessibility
With 24-hour customer service and a massive branch network, you'll find no shortage of ways to access accounts and services at Bank of America. It also offers mobile apps for nearly any type of platform, from Apple and Android to Windows 10. The apps score well on all platforms, including a 4.8 rating at both the App Store and Android Store. You can use the app to log in to your account, deposit checks, set up alerts, send money and check your accounts.
Editor's Favorite

Because of its breadth of products and services and thousands of locations, Bank of America can likely meet your every financial need, making it a convenient, one-stop shop for all of your financial accounts.
Bank of America vs. Competitors
Here's a look at how Bank of America and its competitors compare:
| Bank | Best For |
| --- | --- |
| Bank of America | One-stop shop for banking needs |
| Chase | Credit card lineup, branch access |
| Wells Fargo | National presence with numerous account options |
| Citibank | High savings APY, fee-free ATM network |
Bank of America vs. Chase
Bank of America has slightly higher APYs available on its savings accounts, giving it the edge in that regard. But Chase has the advantage in the number of branch locations, with more than 4,700.
Bank of America vs. Wells Fargo
Bank of America pays a slightly higher APY on its savings accounts than Wells Fargo, and also offers a robust rewards program. Wells Fargo gets the nod in terms of the number of investment, retirement and wealth management products and services it offers. 
Bank of America vs. Citibank
Citibank has the biggest fee-free ATM network among any major U.S. bank, at more than 65,000. It also has a big edge with its high-yielding savings account, which offers an APY of 0.10% for its Citi Accelerate Savings Account. If you desire in-branch services, however, Citibank's branch network is pretty sparse compared with Bank of America's.
Bank of America FAQ
Here are the answers to some commonly asked questions about Bank of America.
What services does Bank of America provide?

As one of the world's biggest banking companies, Bank of America offers a full suite of products, including checking and savings accounts, credit cards, home loans, auto loans, small business accounts, student banking and investment options.

Is Bank of America the biggest bank in the United States?

It's not the biggest, but it's close. According to Federal Reserve data as of Sept. 30, 2021, JPMorgan Chase ranks No. 1 in total assets with $3.3 trillion. Bank of America ranks second with total assets of $2.4 trillion.

How do I check my balance with Bank of America?

You can check your balance with Bank of America via the bank's mobile app or website.

How can I get a free check from Bank of America?

Checks are included free of charge for customers who open an Advantage Relationship Banking checking account.

How much is a cashier's check from Bank of America?

A cashier's check at Bank of America costs $15, but that fee is waived for customers enrolled in Preferred Rewards.
Vance Cariaga contributed to the reporting for this article.
Rates are subject to change; unless otherwise noted, rates are updated periodically. All other information on accounts is accurate as of Apr. 20, 2022.
Editorial Note: This content is not provided by Bank of America. Any opinions, analyses, reviews or recommendations expressed in this article are those of the author alone and have not been reviewed, approved or otherwise endorsed by Bank of America.
Editorial Note: This content is not provided or commissioned by the bank advertiser. Opinions expressed here are author's alone, not those of the bank advertiser, and have not been reviewed, approved or otherwise endorsed by the bank advertiser. This site may be compensated through the bank advertiser Affiliate Program.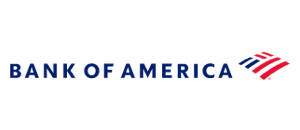 Take Advantage of our Best Offer(s)