Bank of the West Review: Big Bank Products with Community Bank Service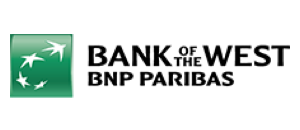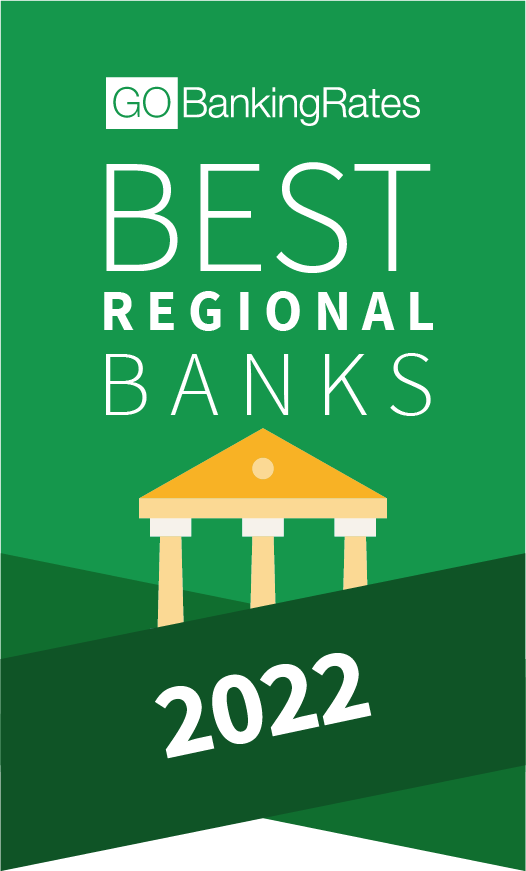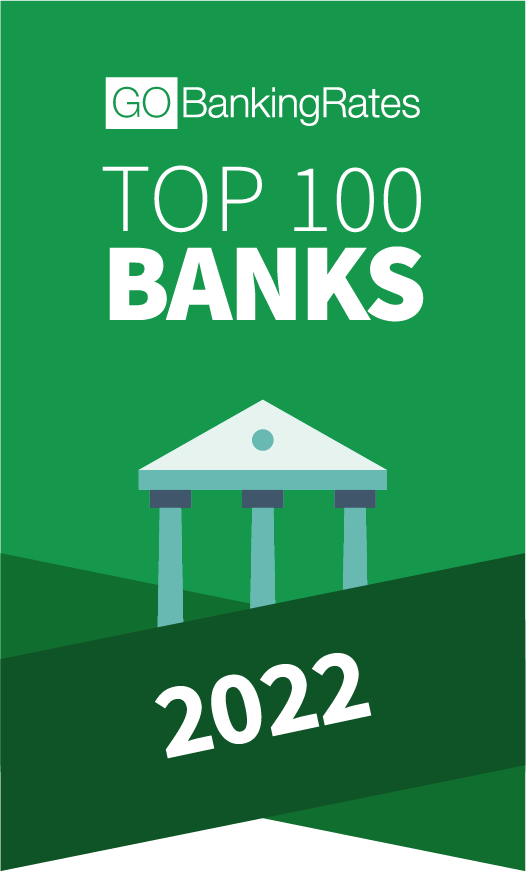 GOBankingRates Score
Quick Take: At Bank of the West, you get a wide range of products and services similar to big banks, but with community bank customer service. If you live in one of the states where Bank of the West does business, it's worth your time to research its deposit accounts, loans and other offerings.
Customer Service
Breadth of Products
Banking Experience
Rates
How did we calculate this?
Pros
Regional bank with a wide range of products
Competitive annual percentage yield for some of its CDs
Easy options for waiving maintenance fees
Cons
Service area limited to the western half of the U.S.
Low APY on savings accounts
About Bank of the West
Bank of the West is headquartered in San Francisco and owned by the French financial giant BNP Paribas. The bank has more than 500 branches in 19 states, mainly in the West and Midwest. It offers a wide range of banking and investment products for personal, commercial and wealth management customers. That's why GOBankingRates has ranked it as one of the Best Regional Banks of 2022 as well as one of the Top 100 Banks of 2022 in its annual lists.
Bank of the West Checking Accounts
Bank of the West has three checking accounts: Any Deposit Checking, Premier Checking and 1% for the Planet. With the latter account, the bank donates 1% of the account's net revenue to environmental causes. Each account comes with an option to waive the monthly service fee.
Customers have $0 liability on fraudulent transactions with Bank of the West's checking accounts. The minimum deposit for the Any Deposit Checking and 1% for the Planet Checking is a mere $0.01. Both of these accounts also offer a $0 monthly service charge if you make at least one deposit per statement period, or if you are under the age of 25.
With the Premier Checking account, the $25 monthly service charge is waived when you maintain a minimum combined average balance of at least $25,000 in eligible accounts. Premier Checking is also the only interest-bearing account of the three.
Bank of the West Savings Account
Bank of the West offers one traditional savings account, called Classic Savings, which you can open for as little as $25. The account comes with an Auto-Save feature that will automatically transfer money from your checking account to the savings account. 
You can avoid the $5 monthly service fee by using Auto-Save to set up recurring monthly transfers of $25 or more from a Bank of the West checking account. Another way to avoid the fee is to maintain an average monthly balance of $300 or more (except in Minnesota, where the requirement is $50 or more). 
The downside of this account is that it offers a very low APY of 0.01% regardless of the balance. On the plus side, interest compounds daily.
Bank of the West Money Market Account
Customers can get a higher interest rate on their savings with a Choice Money Market Savings account, which offers an APY of 0.02% to 0.12%, depending on the balance and checking relationship. A minimum deposit of $100 is required to open the money market account. There are no fees for deposits or withdrawals made at ATMs or in branches.
Interest compounds daily with the Money Market count, and there are three ways to waive the monthly maintenance fee. You'll need to keep a high balance to get the best interest rates, though.
Bank of the West CD Accounts
Bank of the West offers both Flexible-Term and Premium CDs.  For Flexible-Term CDs, terms range from 32 to 364 days or 12 months to five years. Terms for Premium CDs are 91 days to 60 months. One of the better options is a 13-month CD that pays a 0.20% APY.
The minimum opening deposit is $1,000 for Flexible-Term CDs and $2,500 for Premium CDs. The APY on Flexible-Term CDs ranges from 0.02% to 0.15% as of Dec. 12, 2021, depending on the term. For Premium CDs, the APY ranges from 0.02% to 0.25% APY.
How Bank of the West Earned its Scores
Here's a breakdown of the different factors that comprised GOBankingRates' scoring.
Customer Service
Bank of the West offers numerous options to get questions answered or check up on your account, including a dedicated Customer Service page on its website. If you prefer to talk with someone in person, the bank's call center is open seven days a week and most holidays. 
Breadth of Products
Even though it's considered a regional bank, Bank of the West offers a full lineup of deposit accounts for individuals and businesses, as well as loans, credit cards and investment options.
Banking Experience
Bank of the West offers a variety of ways to conduct your business, including at physical branches, online and in the mobile app. Branches are limited to the bank's service area in 19 states, but mobile and online banking make it possible to complete transactions and monitor accounts from anywhere.
Rates
With a low APY on its savings accounts, Bank of the West can't compete with banks that offer high-yield accounts with APYs of 0.40% and higher. Its Money Market account offers better interest rates, with an APY as high as 0.12%. CD rates are even better, ranging as high as 0.25%.
Bank of the West vs. Competitors
Before deciding on a bank, it's always a good idea to see how it stacks up against the rest of the field. Here's a look at how Bank of the West compares to some of its competitors:
| Bank | Best For |
| --- | --- |
| Bank of the West | Customers living in the western half of the U.S. who value convenience and product variety over high APYs |
| Bank of America | Customers who want access to a national bank with slightly higher interest rates |
| Wells Fargo | Customers who want access to a large network of physical branches in any part of the U.S. |
| Chase | Customers who want an affordable basic checking account with access to a large national network of ATMs |
Bank of the West vs. Bank of America
Bank of America offers top-tier savings accounts that let you earn a higher APY than you would at Bank of the West.  Both banks give you options to avoid maintenance fees. Customers in Bank of the West's service area might find its community banking style to their liking, but if you live outside the service area, Bank of America's wider reach gives it a leg up.
Bank of the West vs. Wells Fargo
Wells Fargo has the edge if you prefer in-branch banking because it has a higher number of physical locations throughout the country, but Bank of the West offers a higher APY on its CDs.
Bank of the West vs. Chase
Both Bank of the West and Chase let you waive maintenance fees on their basic checking accounts, but Bank of the West makes it easier by not requiring a minimum deposit amount. Chase wins, though, if you need access to branches and ATMs outside Bank of the West's service area.
Editor's Favorite

Bank of the West offers the best of two worlds: It gives you plenty of product options to meet your banking needs and also provides a level of customer service usually found at smaller banks.
Bank of the West FAQ
Here are answers to some of Bank of the West's more commonly asked questions.
What is Bank of the West known for?

Over the course of its 140 years Bank of the West has built a reputation for friendly and efficient customer service. It is also backed by the financial might of parent company BNP Paribas, which is one of the top rated banks in the world according to analysts at Standard & Poor's.

What states have Bank of the West branches?

Arizona, California, Colorado, Idaho, Iowa, Kansas, Minnesota, Missouri, Nebraska, Nevada, New Mexico, North Dakota, Oklahoma, Oregon, South Dakota, Utah, Washington, Wisconsin and Wyoming.

Is Bank of the West a big bank?

With about $105 billion in assets, Bank of the West is the 32nd largest commercial bank in the U.S. It's also one of the biggest headquartered in California.

Who owns Bank of the West?

Bank of the West is owned by France's BNP Paribas, which has a presence in more than 70 countries.

Does Zelle Work With Bank of the West?

Yes, customers at Bank of the West can send and receive money from just about anyone through Zelle.

How many people use Bank of the West?

Bank of the West serves about 1.8 million customers, according to its most recent annual profile.

How do I talk to a live person at Bank of the West?

You can reach a live agent by calling customer service at 800-488-2265 or TTY 800-659-5495. Phone agents are available Monday to Friday from 4 a.m. to 10 p.m. PST, and Saturday, Sunday, and most holidays from 5 a.m. to 10 p.m. PST.
John Csiszar contributed to the reporting for this article.
Rates are subject to change; unless otherwise noted, rates are updated periodically. All other information on accounts is accurate as of Apr. 22, 2022. 
This content is not provided by Bank of the West. Any opinions, analyses, reviews or recommendations expressed in this article are those of the author alone and have not been reviewed, approved or otherwise endorsed by Bank of the West.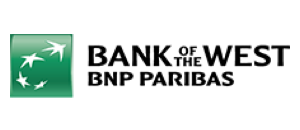 Take Advantage of our Best Offer(s)