Barclays Bank Review: One of the Best Online Banks
GOBankingRates Score
Quick Take: Barclays Bank offers only savings products: an online savings account and a CD. With no retail branches or ATMs, these accounts are a good place to stash some money that you want to keep separate from the rest of your accounts.
Savings Accounts
CD Accounts
Banking Experience
How did we calculate this?
Pros
Online savings account pays a higher APY than most competitors

Competitive CD rates 

No monthly maintenance fees
No minimum balance requirements
Cons
Offers only savings accounts and CDs
No mobile app for U.S. account holders
Barclays Bank Overview
Barclays Bank was founded in 1690 in London. The global bank offers retail banking, credit cards, wealth management, investment banking and corporate banking. In the United States, Barclays offers online retail banking for savings products.
The online banking business is based in Wilmington, Delaware. Barclays won a couple of GOBankingRates awards for 2022, ranking in the Best Online Banks and Best Savings Accounts categories. It has done even better in the Best Banks of 2023 rankings, where it's a finalist in three categories: Best Online Banks, Best Online and Neobank Savings Accounts and Best CD Accounts.
Key Features
Barclays has a lot to offer the right customer. Here's a closer look at the features that earned Barclays a place in GOBankingRates Best Banks of 2023 rankings.
Savings Account 
Barclays Bank Online Savings is a high-yielding account that offers a APY. There's no minimum balance to open or maintain the account, and there's no monthly maintenance fee.
Barclays gives you several ways to deposit funds into your Online Savings account. Once you've linked an account from another bank, withdrawing funds from your Barclays account is easy — an important consideration because Barclays doesn't offer checking accounts or issue ATM cards. Keep in mind that there is a limit of six free transactions per month due to federal regulations.
Barclays Online Savings ranks among GOBankingRates' Best Online and Neobank Savings Accounts of 2023. 
Certificates of Deposit
Barclays Bank CDs are available in terms ranging from 12 to 60 months. The interest rate varies from for 12-month CDs to for 60-month CDs.
A Barclays CD doesn't come with any unique features. However, it made GOBankingRates' Best CD Accounts of 2023 because there's no minimum deposit to open the account and the interest rate is extremely competitive for most banks, including online-only institutions. You make deposits by transferring funds from the external bank account linked to your Barclays CD account.
Banking Experience 
With just two products, you will need to move money from another bank to fund your Barclays savings or CD account. Because all transactions are online, Barclays will verify your external account before transfers can be made. To do this, Barclays will send two test deposits of less than $1 to your external account within two to five days of you adding the link to your Barclays account. Then you will need to log into your Barclays account and report the amount of the test deposits.
This process ensures that you have access to the external account you are using to fund your Barclays account. It also means you will have to wait for two to five business days before you can fund your Barclays account.
Customer Service 
If you're having trouble setting up an account or have questions, customer service can be reached by calling 1-888-710-8756. 
Accessibility and Branch Availability 
Barclays doesn't have any branches in the U.S. The bank is online-only in the U.S. 
Digital Experience 
Barclays Bank is unusual in that it offers only online savings products, but no mobile app for the U.S. You access your account by logging into the website.
How To Make a Deposit 
There are four ways to make a deposit into a Barclays Bank account:
Transfer the funds from an external account into your Barclays Bank account, which requires that you first set up the external account and link it to your Barclays Bank account. This process can take several days.

Use Barclays Bank's Deposit Checks through Online Banking. When you are logged into your account, select the Deposit Checks tab. Enter the information about your check, and upload pictures of the front and back of the signed check. Then submit your deposit.

Set up direct deposit into your Barclays Bank account. To do this, you will need to provide your Barclays Bank account number and routing number — 031101321 — to the entity that is originating the direct deposit.

Mail a check to Barclays, P.O. Box 4538, Carol Stream, IL 60197.
How To Open an Account 
To open a Barclays CD or savings account, you'll need to apply online, provide personal and contact information, including your Social Security number, and fund the account by entering your external bank account and routing number. 
Comparable Online Bank Options
When deciding where to bank, you have many choices. It makes sense to compare several options to find the one that's best for you. Here are some competitors to Barclays Bank and how they stack up.
Ally Bank
Ally Bank, which earned the No. 1 spot in GOBankingRates' Best Online Banks of 2023 survey, offers high interest rates on all products including checking and money market accounts. Barclays Bank has a long history and a significant presence in the investment banking arena, so Barclays is a good choice for those who may be concerned about stability.
Discover Bank
Discover is another GOBankingRates' Best Online Banks of 2023 finalist. It offers a full selection of banking products, with savings and CD rates that rival Barclays', plus credit cards, retirement accounts and loans. One thing lacking that Barclays offers is a savings tool. Barclays' Savings Assistant can help you set and meet savings goals.
Final Take
Barclays Bank's U.S. offerings are limited. However, its rates, fees, accessibility and online platform stand out as its strongest aspects. The no-fee savings account with a competitive rate of is a large part of why Barclays ranks as one of the best savings accounts available.  
The online platform is easy to use and makes it possible to open and fund a CD or savings account in minutes. Although a debit card isn't available, transfers between banks are possible and easy to set up as alternatives to ATM withdrawals. 
Barclays Bank is a good choice if you want to keep your savings or CD accounts separate from your checking account. And the fact that Barclays Bank has a large investment banking arm and worldwide presence bodes well for its long term success.
More on Barclays Bank
Compare to Other Banks
FAQ
Here are answers to some commonly asked questions.
Is Barclays a real bank?

Yes. Barclays is a real bank founded over 300 years ago.

Is Barclays Bank safe?

Yes. Barclays employs multiple layers of security to protect your money and your privacy. And it's a member of the FDIC, so your deposits are protected against bank failure.

Is Barclays American or British?

 

Barclays Bank is a British bank. Barclays Bank of Delaware is a division of Barclays Bank that conducts business in the United States.

Are there fees for Barclays accounts?

There are no monthly maintenance fees nor annual fees for Barclays accounts. Fees may be assessed for excessive savings account withdrawals, early withdrawal of a CD or other reasons.

How many Barclays Online Banking accounts can I have?

 

You can have up to 25 online accounts at Barclays Bank.

How long are deposits on hold?

Deposits made to a Barclays Bank account will be held for five business days before the funds are available. This applies to both electronic deposits and checks.

Does Barclays offer free money for signing up for an account?

Right now, Barclays does not have any account opening bonus promotions, but it has been known to offer promotions in the past.

Is Barclays a good bank?

Yes. Barclays is a good choice for customers looking for a high-yielding savings account or CD.

Why is Barclays better than other banks?

Barclays' savings and CD rates put it ahead of many other banks. Also, there's no minimum deposit for CDs, so you can open one with as much or as little as you'd like.
Karen Doyle and Daria Uhlig contributed to the reporting for this article.
Editorial Note: This content is not provided by any entity covered in this article. Any opinions, analyses, reviews, ratings or recommendations expressed in this article are those of the author alone and have not been reviewed, approved or otherwise endorsed by any entity named in this article.
Methodology: To determine rankings for the Best Online Banks, GOBankingRates looked at the following factors across exclusively online banks: (1) total assets as sourced from the FDIC; (2) monthly checking fee ratio (percentage based on the minimum to avoid the fee compared to the monthly fee itself); (3) savings APY; (4) 1-year CD APY; (5) customer service options and mobile products offered (24/7 customer service, live chat with a human, mobile app and remote check deposit); (6) Bauer rating (out of 5 stars); (7) products/services offered (auto loans, mortgage loans, credit cards, investment services and insurance); and (8) the average mobile app rating between the Android and Apple app stores. Factors (1) and (2) were weighted 0.5 times, and factors (3) and (7) were weighted 2 times. For all savings and checking account data, only the basic accounts/products offered at each institution were analyzed.
Rates are subject to change; unless otherwise noted, rates are updated periodically. All other information on accounts is accurate as of Dec. 14, 2022.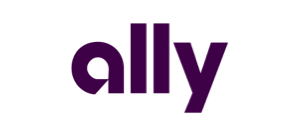 Take Advantage of our Best Offer(s)