Citizens Equity First Credit Union Review: A Low-Fee, Full-Service Credit Union With a Robust App
GOBankingRates Score
Citizens Equity First Credit Union
Quick Take:
Citizens Equity First Credit Union is a full-service credit union offering banking and lending products
. If you can qualify for membership, CEFCU stands out for its low monthly fees and wide range of checking and savings accounts
.
Rates
Products
CDs
Digital Experience
How did we calculate this?
Pros
Wide range of banking products 

Dividend-earning checking account

Free access to nearly 30,000 ATMs 

Limited monthly fees
Cons
APY on savings isn't as high as some online banks and credit unions

Membership isn't available to everyone 
About Citizens Equity First Credit Union
Citizens Equity First Credit Union (CEFCU) was originally founded in 1937 and is headquartered in Peoria, Illinois. CEFCU is a full-service credit union offering a wide range of banking products, including bank accounts, loans, investing, retirement planning and more. 
CEFCU currently has over 350,000 members in counties across Illinois and California. Individuals and families qualify for membership if they live or work in certain Illinois or California counties, are affiliated with a CEFCU partner company or are retired employees of CEFCU, Caterpillar Inc. or its subsidiaries. 
CEFCU is among GOBankingRates' Top 100 Banks in 2022.
Checking Accounts
You need a minimum deposit of $25 to open a standard checking account at CEFCU. The account doesn't have many bells or whistles, but it does meet the basic requirements most people want from a checking account, without monthly maintenance or in-network ATM fees. If you need to use an ATM outside the 30,000 available, there is  a $1 out-of-network ATM fee.
If you tend to maintain a higher balance, CEFCU's Dividend Checking account requires at least $2,500 to open and maintain to avoid a $6 monthly service fee. You'll earn a dividend of 0.03% on your balance. 
Both accounts offer overdraft protection when you link a savings account. However, there's a $30 charge for each overdraft for up to $120 per day. To avoid overdraft fees, you may be better off choosing to have debit transactions declined if your account balance can't cover them and also monitor your account balance carefully. 
Savings Account
A savings account is required when you join CEFCU. The credit union's basic savings account allows you to meet your savings goals and earn a small amount of interest (0.03% APY) in the process. You will need a minimum opening deposit of $5.  
Although there are better options for savings accounts, when you'd like to maximize the interest you earn, CEFCU's standard version doesn't have any monthly maintenance fees.  
Money Market Account
A Citizens Equity First Credit Union money market account comes with check-writing privileges and earns higher interest than the Dividend Checking account, ranging between 0.08% and 0.10% APY, based on your balance. However, it's important to understand how money market accounts work. 
You'll need at least $2,500 to open a money market account at CEFCU. If you don't maintain at least $2,500 in the account, you'll get hit with a monthly maintenance fee. You'll also need to monitor your transactions. The number of withdrawals you can make without penalty is six per month. 
If you make a substantial number of withdrawals and bill payments each month, a checking account is the better option despite the lower interest rate. If you have just a few bills and can stay at six or fewer transactions, the money market option from CEFCU could be more lucrative.  
CD Accounts
If you have some money you'd like to set aside and don't need to access for a set period of time, a CD could provide you with the chance to earn more on your balance.  
You'll need at least $1,000 to open a CD at CEFCU, and the term commitment ranges from three to 60 months. You can earn a tiered interest rate of 0.10% to 0.80%, depending on the CD term.
One of the drawbacks of traditional CDs is that once the term begins you can't deposit additional funds. The My Save account offers more flexibility by allowing you to lock in a rate of 0.25% for 12 months, start with just $5 and make further deposits during the term.
Best Features
Although there are banks and credit unions with higher yields, CEFCU provides several interest-bearing accounts with rates higher than some of the largest national banks.
Although the variety of accounts and financial services available also scores high, its CD program may be the strongest, thanks to the addition of the My Save account. It provides a more flexible certificate of deposit with lower opening minimums and the option to continue adding more funds during the term.
Lastly, CEFCU's digital experience is solid. The mobile app has good reviews from Apple and Android users and can make mobile deposits, help you set up bill payments and manage your accounts.
Editor's Favorite

The mobile app enhances a member's experience. It features a clean design with bold, colorful graphics and the ability to easily track activity and manage your CEFCU accounts and loans in one place.
Banking Experience
CEFCU offers in-person banking options for customers located in Illinois and California. If a branch location isn't convenient for you, you can take advantage of the credit union's online banking experience or access one of its 30,000 ATMs.  
Customer Service
CEFCU has branch locations available to customers who live across California and Illinois. Even if you can't take advantage of in-person banking, you'll still have access to online and mobile banking.
Digital Experience
CEFCU offers a digital banking experience, complete with online banking, convenient eStatements and online check ordering. And you can use the credit union's mobile app to manage your accounts, transfer funds, deposit checks and pay your bills. The app received an average of 4.6 out of five stars from the App Store and 4.4 on Google Play. 
How to Open an Account
Assuming you meet the membership requirements, CEFCU makes it easy to open your account online. You'll need to have the following information on hand:
A government-issued photo ID

Your current home address

Social Security number

A routing and account number to fund your account
Fees
Some of the most common fees to watch out for include: 
| Type | Amount |
| --- | --- |
| Monthly maintenance fees | $0 |
| ATM fees | $0, $1 for out-of-network ATMs |
| Overdraft fees | $30 |
| Domestic wire transfer | $25 |
| International wire transfers | $50 |
CEFCU vs. Competitors
When choosing the right bank account for you, it's helpful to shop around and compare your options. 
| Bank or Credit Union | Best For |
| --- | --- |
| Citizens Equity First Credit Union | Full-service banking |
| Alliant Credit Union | High-yield savings |
| First Northern Credit Union | Money markets and CDs |
| Navy Federal Credit Union | Military families |
CEFCU vs. Alliant Credit Union
You could earn a generous 0.55% APY with Alliant's High-Rate Savings Account. However, CEFCU offers a wider range of banking products than what Alliant has. 
CEFCU vs. First Northern Credit Union
First Northern Credit Union offers competitive rates on its money market account and CDs. But CEFCU charges fewer fees on its banking products.
CEFCU vs. Navy Federal Credit Union
Navy Federal Credit Union is a great option for military families and has excellent customer service. But CEFCU doesn't charge monthly maintenance fees or overdraft fees on many of its accounts. 
Final Take
CEFCU is a good option for anyone looking for a credit union that offers a wide range of products. The credit union charges low fees, has a robust mobile banking app and offers access to over 30,000 ATMs across the country for the ultimate convenience. 
Citizens Equity First Credit Union FAQ
Here are the answers to some commonly asked questions about CEFCU.
Can anyone become a CEFCU member?

No, to become a member you must meet one of the following requirements

:

 

• Live or work in certain Illinois counties

 

• Live or work in certain California counties

 

• Current or retired employee of Catepillar Inc. or one of its subsidiaries

 

• Current or retired employee of a CEFCU partner company

 

• A family member of an eligible CEFCU member

 

• Part of a household of an eligible CEFCU member

 

• A spouse of a CEFCU member that passed away

 

• Current or retired CEFCU employee

 

Is the money in my CEFCU account insured?

Yes

, CEFCU is federally insured so all deposits are protected by the National Credit Union Share Insurance Fund up to $250,000

.

 

How do I reorder checks?

You can reorder checks through your online CEFCU account

. After logging in, you'll select the Services tab and then click on Checking Services.

 

Does CEFCU offer free money for signing up for an account?

CEFCU runs occasional bonus offers for new accounts. While there are no new ones at this time, the most recent promotion offered a $125 in savings credit for new accounts opened by the end of 2021.
Jamie Johnson contributed to the reporting of this article.
Rates are subject to change. Information on accounts is accurate as of Apr. 22, 2022.
This content is not provided by Citizens Equity First Credit Union. Any opinions, analyses, reviews or recommendations expressed in this article are those of the author alone and have not been reviewed, approved or otherwise endorsed by Citizens Equity First Credit Union.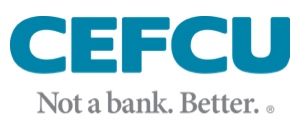 Take Advantage of our Best Offer(s)