Digital Federal Credit Union Review: No Monthly Fees and a Superior Savings Rate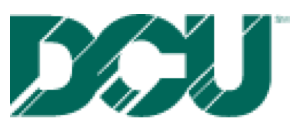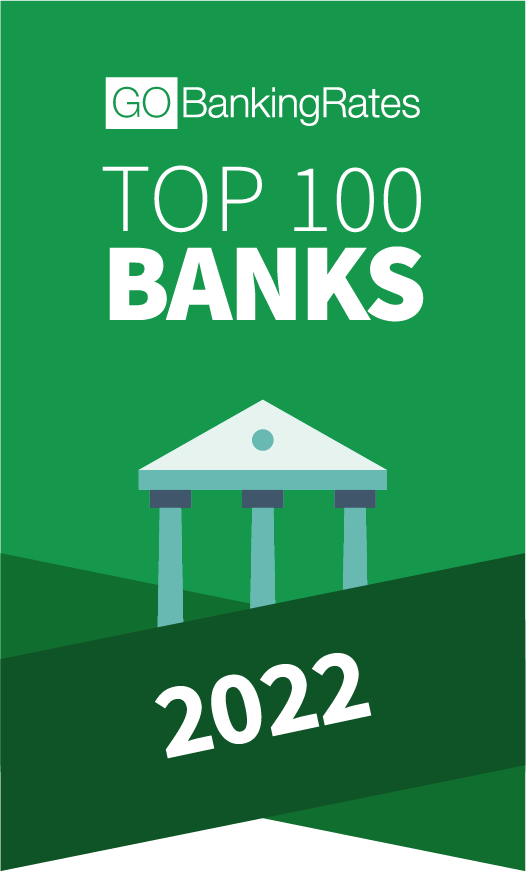 GOBankingRates Score
Quick Take:
DCU offers a wide variety of personal and business accounts as well as personal and commercial loans. Customers throughout the U.S. can access its surcharge-free network of over 80,000 ATMs, as well as 5,900 CO-OP Shared branches though its own branch locations are limited to Massachusetts and New Hampshire. For these reasons and others, GOBankingRates has ranked Digital Federal Credit Union as one of the
Top 100 Banks
of 2022.
APYs
Benefits
Products
Customer Service
How did we calculate this?
Pros
Full service banking including accounts, loans and retirement planning
No monthly maintenance fees or minimum account balances required
Highly competitive interest rates on your savings and loans
5,900 CO-OP Shared branches and 23 DCU locations available nationwide
Membership available to practically everyone
Cons
Charges overdraft fees
Requires membership to access services
Primarily online banking for customers not in the New Hampshire or Massachusetts area
Digital Federal Credit Union Overview
Digital Federal Credit Union was established in 1979 and has its headquarters in Marlborough, Massachusetts. Over the decades, DCU has grown to over 900,000 members and ranks among the top 15 credit unions nationwide in terms of assets.
Credit unions require membership before you can open an account. DCU is readily accessible to nearly anyone. You can qualify for membership based on your employer, residence in the service area or by joining one of several organizations available, starting at a membership fee of $10 per year. 
Once you're an account holder, it's likely you'll find a branch near you to make cash deposits or for when you need one-on-one assistance. DCU has 23 branches in New Hampshire and Massachusetts plus another 5,900 CO-OP Shared branches.
Key Features
Digital Federal Credit Union is rated with a 4.9 out of 5 stars by GOBankingRates based on the following categories:
APY
Digital Federal Credit Union has competitive rates. For instance, its Primary Savings account pays APY on the first $1,000, which is over eight times higher than the national average for savings. In addition, DCU offers four types of CDs or certificates that pay as much as APY.
Benefits
Among the top benefits of banking with Digital Federal Credit Union is how easy and affordable it can be. Minimum opening deposits are the exception, not the rule, when it comes to DCU's checking, savings and money market accounts. None of its checking options require a minimum opening deposit, and neither does its money market account. One of the two savings accounts requires a $5 minimum opening deposit, and the regular CD accounts require from $100 to $500 minimum deposits, while the jumbo account requires a $25,000 minimum opening deposit.
Monthly fees are another area where DCU shines brightly. This is because the credit union doesn't charge fees on its accounts, which can really add up. Even with a $5 monthly fee, you would pay $60 in fees per year and $300 over five years.
Products Offered
Digital Federal Credit Union provides a range of banking products for every individual's financial needs. 
Checking
DCU's Free Checking account has no minimum opening deposit or balance requirements and no monthly maintenance fees. Plus, you can earn APY on balances up to $100,000. Additionally, the account also includes an ATM payback feature. If you add direct deposit and make at least five transactions per month, DCU will reimburse up to $300 per year in out-of-network ATM fees. And you may be able to get your direct deposit paycheck, Social Security or pension up to two days early.
Savings Accounts
Digital Federal Credit Union has four savings accounts. DCU's Primary Savings account pays one of the highest savings rates in the nation. Earn up to APY on the first $1,000 you deposit. You can open this account with just $5, but there are no monthly maintenance fees or minimums to earn.
The Advantage Savings account has no minimum opening deposit, no minimums to earn interest and no monthly maintenance fees.
Savings for specific goals is easier with the Holiday Club Savings account and Member Described Savings. There's no minimum opening deposit, no minimum balance to earn and no monthly maintenance fees. Earn dividends on any size balance with the Holiday Club account. The only catch is you'll need a $20 minimum monthly automatic transfer into the account. As for Member Described Savings, you'll need at least $100 in each account you set up to start earning dividends.
In addition, DCU offers CDs with terms of 6 to 24 months as well as a money market account with rates starting at APY. You'll need at least a $1,000 balance to earn dividends. As your account balance grows, so will your dividend rate.
Customer Service
DCU has multiple customer service options, including online banking secure email, phone or live online help. When it comes to customer service, knowing you can speak to a live person when you need to is important. 
DCU information center specialists are available by calling 800-328-8797, Monday – Friday 8 a.m. to 9 p.m. and Saturdays from 9 a.m. to 3 p.m. EST. You can also apply for consumer, Visa, home equity or mortgage loans by pressing 3 to reach the 24-hour Consumer Loan Call Center, which can usually give you an answer to your loan request before you hang up.
How Digital Federal Credit Union Stands Out
DCU's rates on its personal loans and savings products are extremely competitive, helping the credit union grow. The APY that DCU offers on its Primary Savings account is something you won't find elsewhere. Even though you can earn the stellar rate only on the first $1,000, it's still a rate that most financial institutions can't compete with. Plus, in one year, you could earn over $63 on the $1,000 balance. 
Digital Federal Credit Union vs. Competitors
Comparing a financial institution's products and services is one way to get an idea of whether it's the right choice for you. However, to get the bigger picture, it can help to compare DCU's offerings to its competitors. Here's what you should know.
Digital Federal Credit Union vs. BECU
BECU offers a credit card with 0% APR on purchases and balance transfers for the first 12 months, but DCU does not have a 0% APR offer on any of its credit cards. However, DCU offers a APY on the first $1,000 deposited into a Primary Savings account, and BECU's prime rate is much lower for its Member Advantage Savings.
Digital Federal Credit Union vs. Service Credit Union
Service Credit Union offers a more worthwhile Holiday Club savings account. You can earn a higher APY compared to DCU's account. However, while Service Credit Union does offer a very competitive APY of on the first $500 balance of its Primary Savings account, it cannot beat DCU's rate.
How To Apply
To open an account, fill out an application, sign and mail it. You'll need to select the account type you'd like to open and personal details including your Social Security number as well as a bank account number and routing number to fund the new account. You can also apply online for faster service.
Who Digital Federal Credit Union Is Best For
DCU is best for anyone who plans on growing a savings fund or borrowing to purchase a vehicle, buy a home or need any other type of loan. The credit union's interest rates are among the best, saving you money in the long run — or helping your funds compound faster.
Final Take
If you're looking for a financial institution that has no monthly maintenance fees, low or no minimum deposits and a stellar savings account rate, Digital Federal Credit Union might be the perfect pick. The credit union has checking, savings, CDs, retirement accounts and specialty accounts to meet your financial needs, plus a host of customer service options.
FAQ
Is DCU a real bank?

Digital Federal Credit Union is a real bank with over 900,000 members, 23 branches and a network of 5,900 Shared CO-OP branches nationwide.

What do I need to open a DCU account?

To open an account, you'll need to show you qualify through your employer, area of residence or by joining a partner organization for as little as $10. In addition, you'll need to fill out an application and provide your personal identifying information such as address, date of birth and Social Security number.

Is DCU bank FDIC insured?

DCU is a credit union and insured by the equivalent of FDIC, the NCUSIF. Your funds are covered up to $250,000 per person.

How much does it cost to open a DCU account?

Accounts at DCU are free. However, if you don't qualify for membership through your work or residence to access banking, you'll need to join a partner organization, starting at $10 per year.
Cynthia Bowman contributed to the reporting for this article.
Editorial Note: This content is not provided by Digital Federal Credit Union. Any opinions, analyses, reviews, ratings or recommendations expressed in this article are those of the author alone and have not been reviewed, approved or otherwise endorsed by Digital Federal Credit Union.
Rates are subject to change; unless otherwise noted, rates are updated periodically. All other information on accounts is accurate as of June 22, 2022.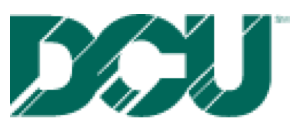 Take Advantage of our Best Offer(s)