Ent Credit Union: Low Fees of a Credit Union Paired With Full Service of a Bank
GOBankingRates Score
Quick Take:
For serving such a limited area, Ent Credit Union packs in the services, with a full lineup of banking products and high annual percentage yields on some of its accounts.
Checking Accounts
Savings Accounts
CD Accounts
Banking Experience
How did we calculate this?
Pros
No-fee checking, savings and money market accounts
Interest-bearing checking accounts
Cons
Limited geographical reach
High fees for some services, like outbound wire transfers
Ent Credit Union Overview
Ent Credit Union is a not-for-profit financial institution that serves communities in 21 counties in Colorado. Although it was established in 1957 to serve Ent Air Force Base in Colorado Springs, the credit union expanded membership to anyone who lives, works, worships or attends school in its service area.
Ent blends some of the features of an online bank — including high annual percentage yields and a mobile app — with the benefit of a decent branch network across Colorado's front range. Ent Credit Union provides all of the basic accounts you would expect at a financial institution, including checking, savings and money market accounts and certificates that work like CDs. Ent was a finalist in GOBankingRates' list of Best Credit Unions of 2023.
Key Features
Take a look at some of the account offerings from Ent Credit Union.
Checking Accounts
Ent Credit Union offers three checking accounts: Basic Checking, No Strings Checking and Free Student Checking. There are no monthly service fees, Ent ATM fees or minimum balance requirements on any of the accounts. No Strings Checking customers get free access to a network of more than 30,000 CO-OP ATMs nationwide. 
No Strings Checking and Student Checking are both interest-bearing accounts that pay an APY of 0.05%. The Basic Checking accounts does not pay interest. Student Checking is available to students younger than 26 and comes with a debit card and no fees for using Ent ATMs.
Savings Accounts
Ent Credit Union offers a single primary savings account and two youth savings accounts, as well as traditional and Roth Individual Retirement Accounts. Every member has a savings account, and it comes with no monthly maintenance fees or minimum balance requirements. Customers also get free online and mobile banking with eStatements and bill pay. 
The Youth Savings Star Saver account is available to customers up to the age of 12, and the Galaxy savings account is available for individuals younger than 18. There is a $5 minimum balance to open and maintain these accounts, and customers get a $10 Amazon Gift Card delivered via email when they reach a minimum balance of $500 or $1,000, depending on the account.
The standard and Youth Savings accounts both pay an APY of 0.05%.
Certificates
Ent Credit Union uses the term certificates instead of the more common certificates of deposit, though they both work the same. It offers a wide range of certificates — including Standard, Priority and Youth Certificates — with terms from three months to seven years. Other options include Traditional, Roth and Educational Savings Certificates. One notable CD option is the Savings Builder Certificate with a minimum deposit of $25. The APY for certificates ranges from 0.84% to 4.25%.
Banking Experience
Member reviews of Ent Credit Union are generally positive. It has a physical presence in 21 counties, and members have access to their accounts through online and mobile banking. Within the app, members can check their balances, transfer money between Ent accounts and accounts at other financial institutions, and monitor their spending. The app has a rating of 4.7 on Google Play and 4.8 in the App Store.
Comparable Credit Union Options
Check out how other credit unions compare to Ent Credit Union.
Navy Federal Credit Union
Navy Federal Credit Union, which caters to active and retired military and Defense Department personnel and their families, gets the edge with its certificates. The APY for certificates tops out at 4.45%. Its savings account rate beats all but the top-end ENT savings plan (an HSA that requires $50,000). Navy Federal has 350 branches around the world.
Alliant
Alliant's high-yield checking account has an APY of , and the high-yield savings account has an APY of 2.70%. The APY for certificates tops out at 4.60%. However, Alliant has no physical branches, which can be a drawback for members who like to bank in person.
Final Take
Ent Credit Union offers many of the features that most appeal to customers, such as no-fee accounts with competitive APYs, community-oriented customer service and a wide product lineup. Beyond the basics, Ent Credit Union offers a variety of loan products, including home mortgages, lines of credit, personal loans, student loans and credit cards. It's best for individuals who live in Colorado and like one-stop banking, as well as parents of teenagers who want to start saving money.
Ent Credit Union FAQ
Here are the answers to some commonly asked questions about Ent Credit Union.
Is Ent Credit Union legitimate?

Yes, Ent Credit Union is a legitimate financial institution. It opened in 1957 to meet the financial needs of personnel at Ent Air Force Base and expanded operations to include more than 40 service centers. The credit union currently has more than 430,000 members.

What credit score do you need for an Ent credit Card?

Ent Credit Union does not report the minimum credit score needed to qualify for a credit card. The organization offers four different credit cards -- each issued through Elan Financial Services. Members who qualify for the card enjoy a variety of perks, including cash back, points and cash bonuses.

Is Ent Credit Union FDIC insured?

Ent Credit Union is a member of the National Credit Union Administrationand insured by the National Credit Union Share Insurance Fund. NCUA is similar to FDIC. Each share owner has protection worth up to $250,000 for each account ownership category.

Is Ent Credit Union free?

Members pay $5 to join Ent Credit Union and open a savings account. After that, members can open a No Strings Checking Account for free and earn dividends on their money. Ent does charge for safe boxes, non-sufficient funds, and other items listed on its fee schedule.
Vance Cariaga and John Csiszar contributed to reporting for this article.
Editorial Note: This content is not provided by any entity covered in this article. Any opinions, analyses, reviews, ratings or recommendations expressed in this article are those of the author alone and have not been reviewed, approved or otherwise endorsed by any entity named in this article.
To discover the Best Credit Unions, GOBankingRates looked exclusively at the 50 credit unions in terms of total asset size that had available published data. To determine rankings, GOBankingRates looked at the following factors: (1) total assets as sourced from the NCUA; (2) number of branch locations as sourced from the NCUA; (3) minimum deposit to open a checking account; (4) monthly checking fee ratio (percentage based on the minimum to avoid the fee compared to the monthly fee itself); (5) checking APY; (6) minimum to open a savings account; (7) minimum balance needed to achieve savings APY; (8) savings APY; (9) minimum to open a 12-month CD account; (10) 12-month CD APY; (11) 60-month CD APY; (12) customer service options offered (24/7 customer service and live chat with a human); (13) Bauer rating (out of 5 stars); (14) products/services offered (auto loans, mortgage loans, credit cards, investment services and insurance); and (15) the average mobile app rating between the Android and Apple app stores. All factors were then scored and combined, with the lowest score being best. Factors (1), (2) and (12) were weighted 0.5 times, and factor (14) was weighted 2 times. For all savings and checking account data, only the basic accounts/products offered at each institution were analyzed.
Rates are subject to change. Information on accounts is accurate as of Jan. 11, 2023.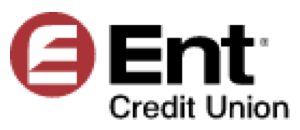 Take Advantage of our Best Offer(s)