Fidelity Go Review 2023: User-Friendly Robo-Investing
GOBankingRates Score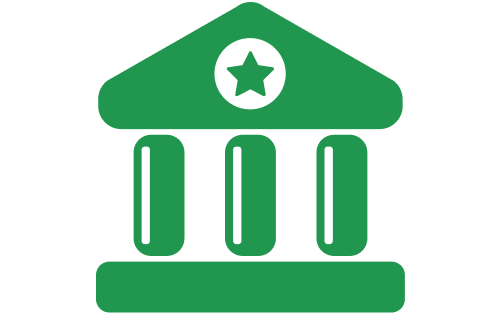 Quick Take: Fidelity Go is just one of the many products this popular brokerage firm has to offer. It's a low-cost robo-advisor that can build an investment portfolio on your behalf. Stand-out features include mutual funds with no management fees and one-on-one support once your account reaches a certain threshold.
Fees
Account Minimum
Features
Usability
How did we calculate this?
Pros
Free management for balances under $25,000
No management fees on investment funds
$10 minimum to invest
Cons
Doesn't offer tax-loss harvesting
Limited number of account types
No personalized advice for small balances
Fidelity Go Overview
Fidelity Go is a robo-advisor that helps you take the work out of investing. Unlike a traditional online brokerage account that requires you to choose your own investments, Fidelity Go does that on your behalf. Fidelity Go has multiple strategies to choose from, ranging from very conservative to very aggressive — and everything in between. With just a few steps, you can have a well-diversified portfolio with relatively low fees.
Key Features
Fidelity Go has a few key features that really help it to stand out.
Fees
Fidelity Go has overall low fees. First, you won't pay any advisory fees if you have a balance below $25,000. And once your account reaches $25,000, you'll pay 0.35% a year. This fee is slightly higher than some competitors. 
Fidelity Go helps you save money elsewhere by investing all of your funds in Fidelity Flex mutual funds. These funds have no management fees and, with very few exceptions, no fund expenses. So even with the slightly higher advisor fee for higher balances, you may still pay less than you would with another robo-advisor.
Account Minimum
You can open an account with no money down. If you want to invest, you will need to add $10 to your account. This low cost of entry makes Fidelity Go accessible to all.
Features
The most important feature of Fidelity Go is professional money management. Not everyone wants to be a hands-on investor or be tasked with choosing their own investments. That's where Fidelity Go comes in. You simply answer a few questions about your financial goals, and Fidelity Go will build a portfolio that fits your financial needs.
Once your account balance reaches $25,000, you'll unlock additional account features. You'll have access to the Personalized Planning & Advice coaching team that can provide unlimited one-on-one coaching calls and can even advise you on other areas of your personal finances, like budgeting and debt management.
Usability
Fidelity Go is very user-friendly. To get started, you follow the prompts to answer questions about your goals and they provide you with an investment strategy. This takes the guesswork out of investing.
How Fidelity Go Stands Out
Fidelity Go stands out in a few different areas. First, Fidelity Go invests all of your money in Fidelity Flex mutual funds. These funds have no management fees, which is a rare find. Even when compared to funds with very low fees, the lack of fees altogether can save you many thousands of dollars in the long run.
Fidelity Go also stands out as being a part of the overall Fidelity platform. Fidelity is one of the top names in investing. This account provides the strong reputation and robust features of the Fidelity brand with robo-advisory services.
Comparable Robo-Advisor Options
There are several stand-out robo-advisors on the market, but those that are most comparable to Fidelity Go are the ones offered by other top brokerage firms, such as Charles Schwab and Vanguard.
Fidelity Go vs. Schwab Intelligent Portfolio
Charles Schwab has its own in-house robo-advisor service known as Intelligent Portfolio, but you'll need more money to get started — there's a $5,000 account minimum. There are no advisory fees or commissions, but your money is invested in exchange-traded funds that have management fees. Like Fidelity Go, Schwab builds your portfolio based on your goals. But as an added bonus, Schwab Intelligent Portfolio offers tax-loss harvesting.
Fidelity Go vs. Vanguard Digital Advisor
Vanguard Digital Advisor requires $3,000 in minimum assets to enroll. Once you start investing, Vanguard will build a portfolio that meets your needs. You won't pay any advisory fees for the first 90 days. Then you'll pay either 0.20% for an index portfolio or 0.25% for a mix of active and index funds. Vanguard Digital Advisor also offers tax-loss harvesting, which Fidelity Go doesn't.
How To Apply
Setting up your Fidelity Go account is an easy process. Here's how it works:
Visit the Fidelity Go site and click "Get started."
Answer questions about your investment goals, including whether you're saving for retirement, healthcare expenses or something else.
Provide some personal information, including your birthday, your annual income and whether you're saving alone or with a partner.
Answer some goal-related questions, such as the time horizon for your goal and how much you'll be contributing each month.
Indicate the level of risk you're comfortable with. There are 10 options ranging from low-risk to high-risk, with plenty of risk levels in between.
See your Fidelity Go proposal. Fidelity will show you its proposed investment strategy and your projected portfolio growth over time.
If you're happy with Fidelity Go's proposal, you can go ahead and set up your account. If you already have a Fidelity account, there won't be much required for this step.
Who Fidelity Go Is Best For
Fidelity Go is best for existing Fidelity customers who want to add a robo-advisor to the mix. Because of the seamless interaction with other Fidelity accounts, you may find it preferable to have your robo-advisory account in the same place as your other investment.
Fidelity Go is also probably best for those opening an individual retirement account. The lack of tax-loss harvesting in Fidelity Go's taxable brokerage account is a major downside, especially considering nearly every other robo-advisor offers this.
Final Take
Fidelity is one of the top names in investing, so it's no surprise that its robo-advisor has become so popular. Fidelity Go has plenty of features to like, including its no-fee investing for balances under $25,000 and no-fee mutual funds. It also stands out with its unlimited support for investors with higher balances. However, Fidelity Go is also lacking some features of other major robo-advisors, meaning it's probably not right for everyone.
FAQ
Here are the answers to some of the most frequently asked questions regarding Fidelity Go.
Is Fidelity Go a good program?

Fidelity Go is a great option if you need to start investing but don't want to choose your investments on your own.

Can you withdraw from a Fidelity Go account?

If you use Fidelity Go for a taxable brokerage account, you can withdraw money at any time. However, if you use Fidelity Go for a retirement account or HSA, you may be limited as to when you can withdraw money or face financial penalties.

What kind of account is a Fidelity Go account?

Fidelity Go is a robo-advisor, meaning it automatically builds your investment portfolio based on your financial needs.

What funds does Fidelity Go use?

The money in your Fidelity Go account is invested in Fidelity Flex mutual funds, which have no management fees or fund expenses -- with few exceptions.
Data is accurate as of Aug. 24, 2023, and is subject to change.
Editorial Note: This content is not provided by any entity covered in this article. Any opinions, analyses, reviews, ratings or recommendations expressed in this article are those of the author alone and have not been reviewed, approved or otherwise endorsed by any entity named in this article.