First Citizens Bank Review 2021: One-Stop Shop for Managing Finances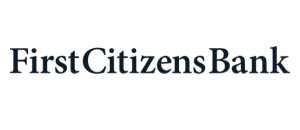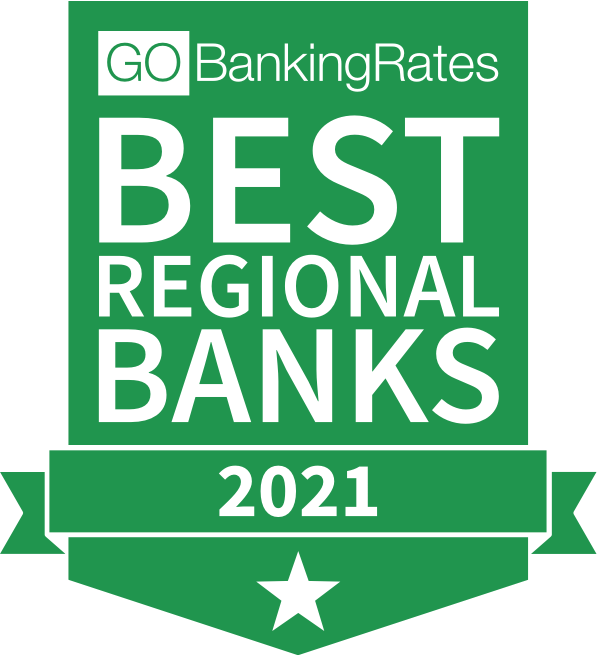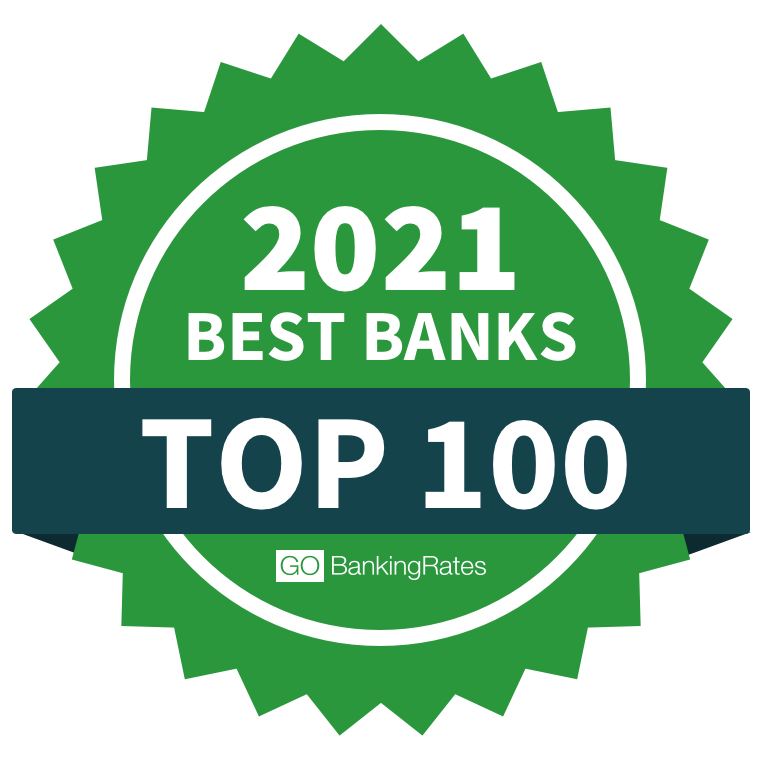 GOBankingRates Score
Our Take: First Citizens Bank has a robust product line, including checking accounts, savings accounts, certificates of deposit, credit cards, mortgages and other loans, investment accounts and insurance. If you're looking for one place to have all your accounts, First Citizens may be the place for you. The bank's mobile app lets you see your First Citizens Bank accounts and your accounts at other financial institutions. You can even include non-bank assets for instant access to your complete financial picture.
Digital Banking
Fees
Breadth of Products
Rates
How did we calculate this?
Pros
Wide variety of banking products
Money management tools on the mobile app
Bonus rates for customers who have multiple accounts
Cons
Relatively low interest rates
Limited branch availability
About First Citizens Bank
First Citizens Bank was founded in North Carolina in 1898 as the Bank of Smithfield. By the early 1990s, it began expanding outside of North Carolina and now has over 500 branches and over 7,000 employees in 19 states. Additionally, GOBankingRates has named it one of the Best Regional Banks of 2021 in its yearly rankings list. The bank supports the communities where it operates by partnering with medical centers to improve the outcomes of teens and young adults with cancer.
First Citizens Bank Products
| Type | Best For |
| --- | --- |
| Checking Accounts | Those with multiple accounts at the bank |
| Savings Accounts | Those with high savings balances |
| CD Rates | Guaranteed interest rates |
First Citizens Bank Checking Accounts Review
First Citizens Bank offers three checking accounts: Free, Premier and Prestige. Each account has a monthly maintenance fee that can be waived if you meet certain criteria. To be eligible for the free account, you must sign up for paperless statements.
Features
Monthly fees waived with qualifying activity
Digital banking with money management tools
Overdraft protection available
Text and email security alerts
Pros
Premier and Prestige accounts earn interest.
Premier and Prestige accounts include preferred rates on other products, such as home equity lines of credit.
Cons
Monthly maintenance fees apply if you don't meet the qualifications to waive them.
At 0.01%, annual percentage yields are low.
To Have Fees Waived, You Must Have:

A combined daily balance of $5,000 (for Premier) or $25,000 (for Prestige) in checking savings, money market, CD or investment accounts; or,
At least $4,000 (Premier) or $6,500 (Prestige) in monthly direct deposits; or,
A $25,000 (Premier) or $100,000 (Prestige) equity loan; or,
A First Citizens Bank consumer loan with an original balance of at least $10,000 (Premiere) or $25,000 (Prestige)
First Citizens Bank Savings Account Review
First Citizens Bank offers an online savings account and a money market savings account. Both products are insured by the Federal Deposit Insurance Corp., so your savings are safe. While the interest rates are modest compared to some competitors' rates, you do get a higher rate if you have a larger account balance.
Features
Pros
Earn

0.03%

 annual percentage yield with no risk on Online Savings and Money Market Savings accounts.
Higher money market balances earn higher rates, letting your savings grow even faster over time.
Cons
First Citizens Bank CD Accounts Review
CDs let you save at a guaranteed rate of interest for a specified period of time. A penalty is assessed if you withdraw the money before the end of the CD term.
Features
$500 minimum opening deposit
Guaranteed interest rate
FDIC-insured
Terms from six months to five years
Pros
Premier customers get a bonus rate on a one-year CD, with an APY of 

0.10%

.
Convertible CDs allow additional deposits.
Cons
Interest rates are low, ranging from 0.01% APY for a 6-month CD to 0.15% for a 5-year CD.
Banking Experience
Mobile and Digital Experience
The First Citizens Bank Digital Banking app is very robust and provides much more than just your checking account balance and recent transactions. The Manage My Money feature lets you add accounts at other banks and financial institutions, as well as other assets, such as paid-off vehicles, to give you a complete picture of where you stand. The app also features tools to track your spending and manage your budget. The First Citizens Bank Digital Banking app can act as your complete budgeting, saving and financial planning tool.
How To Make a Deposit
You can deposit in several ways:
At a First Citizens Bank branch
At a First Citizens Bank ATM
On the mobile app (for checks only)
Key Information

Customer Service Hours: 7:00 a.m. to 11:00 p.m. EST, seven days a week. An automated system is available 24/7.

Customer Service Number: 888-323-4732

Routing Numbers: Find your routing number by state

Promotions: See Newest First Citizens Bank Promos and Bonuses
First Citizens Bank Fees
All banks charge fees for certain things, and First Citizens Bank is no different. Its fees are pretty much in line with what most banks charge, but First Citizens Bank may charge different fees based on the state where the account was opened. You can find the fees for your state here. The fees below are for accounts opened in South Carolina.
| Type | Amount |
| --- | --- |
| Overdraft | $36 |
| Overdraft protection transfer | $12 (free for Prestige accounts) |
| Cashier's check (at a branch) | $10 (free for Prestige and Premier accounts) |
| Non-First Citizens Bank ATM fees | $2.50 after 5 per month (free for Prestige accounts) |
| Outgoing wire transfer | $30 |
| Stop payment | $23-$35, depending on how the request is initiated |
First Citizens Bank vs. Competitors
It's always a good idea to look at a few different options when you're deciding which bank to choose. Here's how First Citizens Bank stacks up to the competition.
| Bank | Key Feature |
| --- | --- |
| First Citizens Bank | Broad product line, money management tools |
| Citizens Bank | Regional branches, online convenience |
| Bank of America | Branches and ATMs nationwide |
| BB&T | Many account options |
First Citizens Bank vs. Citizens Bank
Citizens Bank has good coverage in New England, the Mid-Atlantic and Midwest regions, with 1,000 branches and 2,700 ATMs. Where First Citizens Bank shines is with its robust mobile app that lets you manage all your accounts – even those at other financial institutions.
First Citizens Bank vs. Bank of America
Bank of America has 4,300 branches and 17,000 ATMs nationwide, so you're never far from one. First Citizens Bank shines at providing easily accessible money management tools to keep you on track.
First Citizens Bank vs. BB&T
BB&T has joined with SunTrust to become Truist and is shifting focus toward online banking, and they have a robust mobile app. First Citizens Bank's mobile app is also full-featured and works well with accounts outside First Citizens.
Final Take
First Citizens Bank offers all the banking and investment products and services most people need, serving as a one-stop shop for managing your finances. First Citizens Bank offers incentives to have multiple accounts at the bank, and the interest rates, while not groundbreaking, are reasonable for a brick-and-mortar bank. From a technical perspective, the robust online and mobile banking tools make it competitive with online banks.
It's worth noting that First Citizens Bank has agreed to merge with CIT Group in 2021. The merger will create the 19th largest bank in the United States, with over $100 billion in assets. First Citizens is a regional bank, but once the merger is complete, it will become part of a national corporation.
More Banks With Great Perks

Bank Branches

Credit Unions
Editor's Favorite

First Citizens Bank Digital Banking includes Manage My Money, a feature that lets you see all of your accounts, even those at other financial institutions. You can even include non-bank assets, like the equity in your home. This gives you a clear picture of your financial circumstances, right on your phone.
First Citizens Bank FAQ
Here are the answers to some commonly asked questions about First Citizens Bank.
Is Citizens Bank the same as First Citizens Bank?

No. Citizens Bank is part of Citizens Financial Group (NYSE: CFG), with locations concentrated in the Northeast and Midwest. First Citizens Bank is a subsidiary of First Citizens Bancshares, Inc. (NASDAQ: FCNCA), based in Raleigh, North Carolina.

Does First Citizens Bank have a monthly fee?

First Citizens Bank's monthly service fees are low or waivable, as long as your minimum daily balance isn't below the threshold or you have met certain requirements in order to waive the fee.

What time does direct deposit hit First Citizens Bank?

The exact time can vary, but most direct deposits are available in your account the same day First Citizens Bank receives them.

What is the overdraft limit for First Citizens Bank?

For qualified accounts, First Citizens Bank will pay up to $500 in overdrafts. The fee is $35 per item. You can link a savings account or line of credit to your checking account to provide overdraft protection up to the balance of the linked account.

How long do mobile deposits take First Citizens Bank?

Funds from mobile deposits are generally available within three business days from the day of the deposit. When you deposit a check using mobile deposit, the screen should display the date the deposit will be available.

Does First Citizens Bank offer free money for signing up for an account?

Right now, there are no bonus offers for opening a new account with First Citizens Bank. However, the bank has been known to offer bonuses in the past. One of these is enrollment in the Your Family First service package, which can provide up to $200 for a mortgage loan and up to $25 introductory credit toward the Coverdell Education Savings Account.
Rates are subject to change; unless otherwise noted, rates are updated periodically. All other information on accounts is accurate as of Nov. 24, 2020.
This content is not provided by First Citizens Bank. Any opinions, analyses, reviews or recommendations expressed in this article are those of the author alone and have not been reviewed, approved or otherwise endorsed by First Citizens Bank.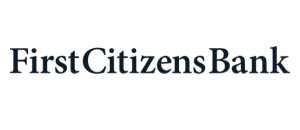 Take Advantage of our Best Offer(s)