FNBO Review: Relationship Banking Perks From One of the Top Midwest Banks
GOBankingRates Score
Quick Take:
FNBO
is concentrated in the Midwest, earns high marks from customers and is one of the largest privately-held banks left in the U.S.
Knowing who owns a financial institution may not have any significance to you, but if you've never banked with a local community bank where you're treated as part of the family, you're missing out.
This
review
will break down the bank's features.
Checking Accounts
Savings Accounts
CD Accounts
Banking Experience
How did we calculate this?
Pros
Family-owned and operated for over 165 years

Award-winning customer service 

Relationship banking perks including premium savings rates

 

Low or no monthly service fees

No minimum opening balance amounts on checking and savings accounts
Cons
Limited to the Midwest

Low-rated FNBO Direct digital banking app
Low interest rates
This comprehensive FNBO review will explain more. Start with a quick overview of the bank's benefits and drawbacks.
Overview of FNBO
FNBO has been operating as an independent, family-owned bank serving the Midwest for over 160 years. Based in Omaha, Nebraska, there are over 100 branches available in the states of Colorado, Illinois, Iowa, Kansas, Nebraska, South Dakota, Texas and Wyoming.
What sets FNBO apart from other Midwest banks is its award-winning customer service. The typical FNBO review from customers highly rates the bank and is a GOBankingRates' Best Regional Banks of 2023 finalist.
FNBO Key Features
FNBO is a full-service bank providing a wide range of banking, investment, wealth management, retirement and business services. Take a closer look at the most popular FNBO products and how they work.
FNBO Checking Accounts
FNBO offers three main checking accounts: Free, Premier and Access Debit. There are no opening balance requirements. Free Checking doesn't have monthly maintenance fees or a minimum balance requirement; however, it's also not an interest-bearing account Access Debit, which is available in limited areas and must be opened in person, and has no overdraft fees. Premier is a top-tier account with relationship rates and no fee if you maintain a combined balance of $15,000 or more per month. 
Regardless of the account type, you'll have access to over 55,000 ATMs worldwide. And if you'd like to earn a little interest on your balances, the Premier checking account pays interest.
Compare how FNBO fares against other top checking accounts to determine it's the best choice for you.
FNBO Savings Account
FNBO has three savings accounts to choose from. Basic Savings is a no-frills account that earns annual percentage rate on all balances. It has no minimum opening deposit, no minimum balance and no monthly service fees.
The Savings and Premier Savings accounts earn relationship rates. To qualify for a Savings account, you'll need a Free Checking account — or for the Premium Savings account, a Premier Checking account.
FNBO has two additional savings products: a money market account with tiered rates, and Flex Savings, which has six-month locked-in rates and allows two withdrawals per month. The money market has a $1,000 minimum opening balance requirement but no monthly fee. Flex Savings requires $1,000 to open and a $1,000 minimum daily balance to waive the $25 monthly fee. Flex Savings must be opened through a branch.
FNBO CD Accounts
If you'd like to lock in your savings at a guaranteed interest rate to avoid fluctuations, a certificate of deposit is a good way to do it. A standard FNBO CD can be opened with $500, with terms ranging from 91 days to five years. It's best if you're able to commit to a term of 12, 18 or 24 months — those terms all earn over 1% APY. CD rate options can be as high as 5.50% APY.
To maximize the earnings, consider a Relationship or Premier CD. To find the best CD rates, shop around to see what other banks have to offer. You may have better luck earning higher interest after doing some research.
Banking Experience
One of FNBO's greatest strengths is the personal service available at over 100 branches. A typical FNBO review remarks about the bank's knowledgeable representatives. But there are times when digital banking comes in handy — namely, after hours. FNBO is solid on the digital front, as well.
Customer Service
Whether you visit a local branch or call, you'll get help from friendly and knowledgeable bank representatives. FNBO ranks in the top five in the Midwest in customer satisfaction, according to J.D. Power's Customer Satisfaction Study. FNBO's strongest features revolve around strong customer service based on the number of local branches and a variety of financial options.
Accessibility and Branch Availability
There are over 100 FNBO branches available in Colorado, Illinois, Iowa, Kansas, Nebraska, South Dakota, Texas and Wyoming. And even if you aren't near a branch, you'll have access to over 55,000 ATMs worldwide.
Mobile and Digital Experience
The FNBO Mobile app and online dashboard are both well-organized and easy to navigate. You can handle almost everything from either, such as viewing balances and history, depositing checks and paying your credit cards and other bills.
All of your data is encrypted to ensure your information remains private. Two-step authentication is also enabled to reduce the risk of someone else accessing your account. Customers who downloaded the app from the Google Play store give it an average score of 4.4 out of five stars, and iOS users rate it 4.7 out of 5 stars. Note that these ratings apply specifically to the FNBO Mobile Banking app. The FNBO Mobile Direct App scores significantly lower — 3.2 stars on Google Play and 2.1 stars on the App Store.
How To Open an Account
The best way to open an account is by visiting a local branch. You can also open most accounts online, which takes about 10 minutes, by:
Setting up a login and password
Adding an email address
Providing a government-issued photo ID
Entering a Social Security number
Providing a U.S. residential address
Funding your account by setting up a transfer using your existing account and routing number.
FNBO vs. Competitors
How does FNBO compare to other banks in the area? Take a quick look at what other banks have to offer:
| Bank | Best For |
| --- | --- |
| FNBO | Personalized service |
| First Interstate Bank | More branches and a wider reach |
| Ally Bank | Higher-yield interest rates |
FNBO vs. First Interstate Bank
Both FNBO and First Interstate Bank, formerly Great Western Bank, have a more personal, smaller bank feel. Although FNBO offers superb customer service, First Interstate has 300 branches in 14 states. 
FNBO vs. Ally Bank
Ally Bank and FNBO have some big differences, with the most significant being physical branches. Ally is an online-only bank while FNBO has over 100 branches. Ally pays higher interest rates on your balances, such as  on the savings account — a tempting reason to give up on in-person banking.
Final Take
If you live in the Midwest, Texas, Colorado or Wyoming, banking with FNBO could be a great experience. You'll have access to a variety of account options and other financial planning services for a one-stop banking and finance experience. Opening an account online can be done in as little as 10 minutes — or you can visit a branch and get to know your local representatives.
First National Bank of Omaha FAQ
Some considerations worth exploring further before opening an account include the following.
Is FNBO a good bank?

Yes. FNBO is a GOBankingRates Best Regional Banks of 2023 finalist. There are three checking accounts as well as three different savings accounts to choose from, as well as several CD account terms. The bank is known for offering top-notch service to customers.

Is FNBO trustworthy?

Yes. FNBO has provided banking services for over 160 years, operating in eight different states in the Midwest.

Is FNBO FDIC insured?

FNBO is FDIC insured, so you can sleep soundly knowing up to $250,000 of your money is protected.

How many branches does FNBO have?

You'll find more than 100 FNBO branches across eight states: Colorado, Illinois, Iowa, Kansas, Nebraska, South Dakota, Texas and Wyoming.

Does FNBO have monthly fees?

Some FNBO accounts do have monthly fees. In most cases, you get them waived by maintaining a certain balance and/or receiving direct deposits.

Is First National Bank the Same as FNBO?

There are several First National Banks throughout the country, but they are not affiliated with FNBO.

What is the difference between FNBO Direct and FNBO?

FNBO Direct is First National Bank of Omaha's digital banking solution, offering a simple online checking account and online savings account.
Daria Uhlig contributed to the reporting for this article.
To discover the Best Regional Banks, GOBankingRates looked at the top regional institutions (excluding credit unions, online banks and neobanks) with under $100 billion in total assets. To determine rankings, GOBankingRates looked at the following factors: (1) checking product minimum deposit; (2) monthly checking fee ratio (percentage based on the minimum to avoid the fee compared to the monthly fee itself); (3) savings product minimum deposit; (4) savings product APY; (5) Bauer rating (out of 5 stars); (6) products/services offered (auto loans, mortgage loans, credit cards, investment services and insurance); and (7) the average mobile app rating between the Android and Apple app stores. All factors were then scored and combined, with the lowest score being best. Factors (1) and (3) were weighted 0.5 times, factor (4) was weighted 2.5 times, and factor (6) was weighted 1.5 times.
Rates are subject to change; unless otherwise noted, rates are updated periodically. All other information on accounts is accurate as of Nov. 20, 2023.
Editorial Note: This content is not provided by any entity covered in this article. Any opinions, analyses, reviews, ratings or recommendations expressed in this article are those of the author alone and have not been reviewed, approved or otherwise endorsed by any entity named in this article.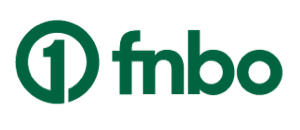 Take Advantage of our Best Offer(s)