First National Bank of Omaha Review 2021: Family Owned and the Best-Rated Bank in the Midwest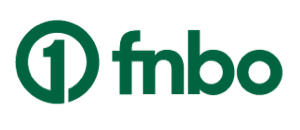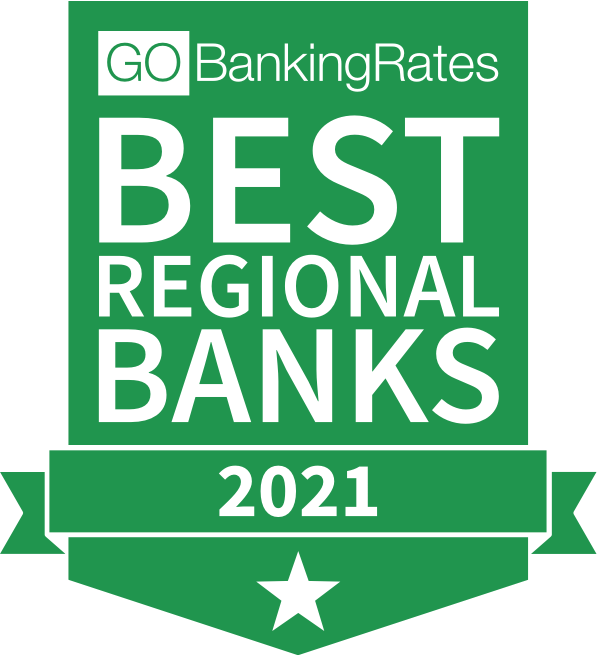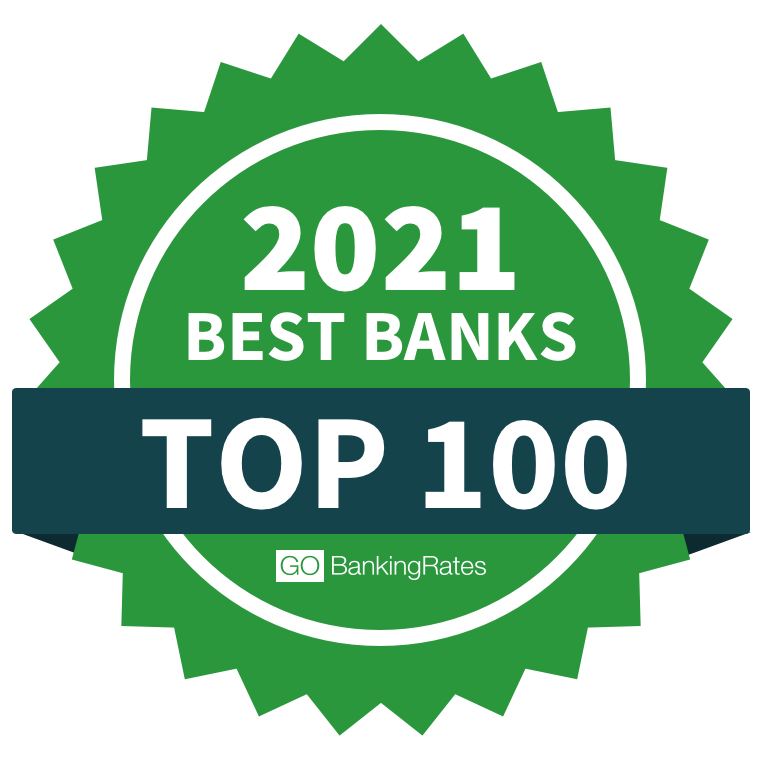 GOBankingRates Score
Our Take: First National Bank of Omaha, also known as FNBO, is a community-focused real financial institution that operates mainly in the Midwest. It earns high marks for its customer service and ranks as one of the largest privately-held banks in the U.S.
Customer Service
Fees
Breadth of Products
Opening Deposit Requirements
How did we calculate this?
Pros
Family-owned and operated for more than 160 years
Award-winning customer service
Perks such as closing cost credits for mortgages and premium savings rates
Low or no monthly service fees
No minimum opening balance requirements
Cons
Limited service area
Comparatively low annual percentage yield on some accounts
About First National Bank of Omaha
First National Bank of Omaha has operated as an independent, family-owned bank serving the Midwest for more than 160 years. Headquartered in Omaha, Neb., it has over 100 branches scattered across Colorado, Illinois, Iowa, Kansas, Nebraska, South Dakota and Texas.
What sets FNBO apart from many other banks is its customer service. It was named the best bank in the Midwest Region in J.D. Power's 2020 U.S. Retail Banking Satisfaction Study. Additionally, GOBankingRates has ranked it as one of the Best Regional Banks of 2021 in its yearly list of rankings.
FNBO's family ownership is a big draw for customers who prefer a bank with more than just quarterly profits on its mind. Keep reading to learn more about First National Bank of Omaha and how it rates in various services and features.
FNBO Products
FNBO is a full-service real bank that provides a wide range of banking, investment, wealth management, retirement and business services. Here's a quick look:
Type
Best For
Checking

3 checking account types, including interest-earning Premier Checking for higher balances
No or low maintenance fees that can be waived
More than 55,000 surcharge-free ATMs available worldwide

Savings

No minimum opening deposit or monthly service fees
0.02% to 0.08% APY
Youth savings account available

Certificates of Deposit

APYs ranging from 0.02% to 0.16% APY
Three- to 60-month terms
$500 minimum to open

Individual Retirement Accounts (IRAs)

Traditional or Roth IRAs
APYs from 0.02% to 0.16%

Personal Loans

Auto and personal loans and student loan refinancing available

Home Loans

Checking account customers get $200 or more as a credit toward mortgage closing costs
Mortgages, refinancing and home equity lines of credit available
Lock in your interest rate for 60 to 90 days
Keep reading for a closer look at the most popular First National Bank of Omaha products and how they work.
FNBO Checking Accounts Review
FNBO offers three main checking accounts: Free, Premier and Access Debit. There are no minimum balances to open any of the accounts. The Free Checking account doesn't have monthly maintenance fees. Access Debit comes with a $4 monthly service fee but doesn't charge pricey overdraft charges. Premier Checking, the top-tier account, offers relationship interest rates and charges no service fees if you maintain an average daily balance of at least $15,000 in checking and/or related deposit accounts.

Regardless of the account type, you'll have access to more than 55,000 surcharge-free ATMs worldwide. And if you'd like to earn a little extra on your balances, the Premier checking account pays a small 0.02% in interest.
Features
Large network of free ATMs beyond the Midwest
Low or no monthly service fees
One overdraft or returned item fee forgiven every 12 months
Remote and cardless payment options including Apple Pay, Samsung Pay and Visa SRC
Pros:
Three checking account options for different needs and budgets
Relationship banking perks such as free checks and higher interest rates when you have a Premier checking account
User-friendly online banking and mobile app platforms
Cons:
No youth or senior checking accounts
Keep reading to compare how First National Bank of Omaha fares against other top checking accounts to determine if it's the best choice for you.
FNBO Savings Account Review
FNBO has three savings account options, but they don't pay the most competitive interest rates when compared to other banks. Current APYs at FNBO savings accounts are 0.02%, 0.04% and 0.08%. These accounts are useful when you're setting savings goals for an emergency fund or project.
Features
Three options to choose from
Higher relationship interest rates for checking account holders
Pros:
No monthly service fees
No minimum or opening balance requirements
Cons:
No high-yield interest rates available
Two of three savings account options require a checking account
FNBO CD Accounts Review
If you'd like to lock in your savings at a guaranteed interest rate to avoid fluctuations, a certificate of deposit is a good way to do so. FNBO CDs are best if you're able to commit to a larger, long-term balance. Otherwise, you'd earn about the same amount of interest by leaving your money in a savings account.
Features
APY ranges from 0.02% to 0.16%, depending on the CD
Higher interest rates if you have relationship banking with FNBO
Three- to 60-month terms
Pros:
Small opening minimum of $500 required
Short-term CD of three months available
Automatic renewal available
Cons:
To find the best CD rates, shop around to see what other banks have to offer. You might find higher interest rates after doing some research.
Banking Experience
One of FNBO's biggest positives is the personal service at its 100-plus branches. A typical First National Bank of Omaha customer review mentions knowledgeable bank representatives as a key strength. For customers who prefer banking at home, FNBO also offers digital banking options that get average customer reviews.
Customer Service
Whether you visit a local branch or call a customer service number, you'll get help from friendly and knowledgeable bank representatives. FNBO ranks #1 in the Midwest in customer satisfaction, according to J.D. Power's customer satisfaction study.
Accessibility and Branch availability
More than 100 First National Bank of Omaha branches are located throughout Nebraska as well as Colorado, Illinois, Iowa, Kansas, South Dakota and Texas. If you don't live near a branch, you'll still have access to over 55,000 ATMs worldwide.
Mobile and Digital Experience
FNBO's mobile app and online dashboard are both well-organized and easy to navigate. You can handle most of your banking needs from either platform, including the following:
Managing your account
Viewing balances and history
Paying credit cards and other bills
Making money transfers
Setting up account alerts
Depositing checks (using the mobile app)
Viewing processed check images
Finding the nearest branch or ATM using your smartphone's GPS and the mobile app
All of your personal data is encrypted to ensure your information remains private. Two-step authentication is also enabled to reduce the risk of someone else accessing your account. Customers who downloaded the app from the Google Play store give it an average score of three out of five stars. iOS users rate it slightly lower, with 2.7 out of 5 stars.
How To Open an Account
The best way to open an FNBO account is by visiting a local branch. You can also open an account online, which takes an average of about 10 minutes. Here's what you'll need to do:
Set up a login and password and provide your name
Add an email address
Provide a government-issued photo ID (if at a branch)
Enter a Social Security number
Provide a U.S. residential address
Fund your account by setting up a transfer using your existing account and routing number
Key Information

Customer service: 800-642-0014

Routing number: See routing numbers by state

Login: FNBO Login Help
FNBO Fees
First National Bank of Omaha keeps its fee structure low. Depending on the account, you might pay no monthly maintenance fees or low fees that can be easily waived. The exception is Access Debit checking, which charges a nominal $4 monthly fee. On the plus side, the Access Debit account doesn't charge any overdraft or returned item fees. If you have a relationship account, you'll get additional perks such as free checks.
Cashier's checks, incoming wires, stop payments and bank statements are all free. Fees you might encounter include the following:
FNBO vs. Competitors
How does FNBO compare to other banks? Here's a quick rundown:
| Bank | Best For |
| --- | --- |
| First National Bank of Omaha | Personalized service |
| Great Western Bank | Local banking with free checking options |
| Ally Bank | Higher-yield interest rates |
| CIT Bank | Variety of CD options |
First National Bank of Omaha vs. Great Western Bank
Both FNBO and Great Western aim for a more personal, community-focused banking experience. Although First National Bank of Omaha offers award-winning customer service, Great Western Bank's checking account options are all free or have easier requirements to waive the monthly maintenance fee.
First National Bank of Omaha vs. Ally Bank
Ally Bank and FNBO have some pretty big differences — the most notable being that Ally is an online-only bank while FNBO has more than 100 physical branches. Because Ally is a digital bank with no physical branch costs, it can afford to pay higher APYs on your balances. Its website recently listed an APY of 0.50% on all balance tiers — a tempting reason to sacrifice in-person banking.
First National Bank of Omaha vs. CIT Bank
CIT and First National Bank of Omaha both offer various account and loan options. FNBO's relationship banking is worth signing up for if you plan on opening more than just a checking account. If a CD is a useful savings tool, CIT offers more variety of CDs.
Final Take
If you live in the Midwest, Texas or Colorado, First National Bank of Omaha is worth checking out. You'll have access to a variety of account options and other financial planning services for a one-stop banking and finance experience. Opening an account online can be done in as little as eight minutes, or you can visit a branch and get to know your local bankers.
Editor's Favorite

The best part of FNBO is its combination of local service and low-cost banking. Having a relationship account with FNBO gives you better interest rates, up to $400 as a closing cost credit if you're approved for a mortgage, and free cashier's checks, checkbooks and other perks.
FNBO FAQ
Here are answers to some of FNBO's more commonly asked questions.
Is FNBO FDIC insured?

FNBO is FDIC insured, so you can sleep soundly knowing up to $250,000 of your money is protected.

How many branches does First National Bank of Omaha have?

You'll find more than 100 First National Bank of Omaha branches across seven states: Colorado, Illinois, Iowa, Kansas, Nebraska, South Dakota and Texas.

Is First National Bank the Same as First National Bank of Omaha?

There are several First National Banks throughout the country, but they are not affiliated with First National Bank of Omaha.

What is the difference between FNBO Direct and First National Bank of Omaha?

FNBO Direct is First National Bank of Omaha's digital banking solution, offering a simple online checking account and online savings account.

Does FNBO offer free money for signing up for an account?
This article has been updated with additional reporting since its original publication.
Rates are subject to change. Information on accounts is accurate as of Dec. 10, 2020.
This content is not provided by First National Bank of Omaha. Any opinions, analyses, reviews or recommendations expressed in this article are those of the author alone and have not been reviewed, approved or otherwise endorsed by First National Bank of Omaha.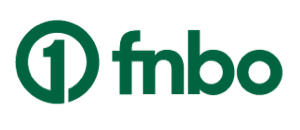 Take Advantage of our Best Offer(s)