FNBO Direct Review 2021: High-Yields and No-Fee Accounts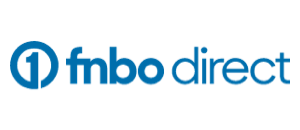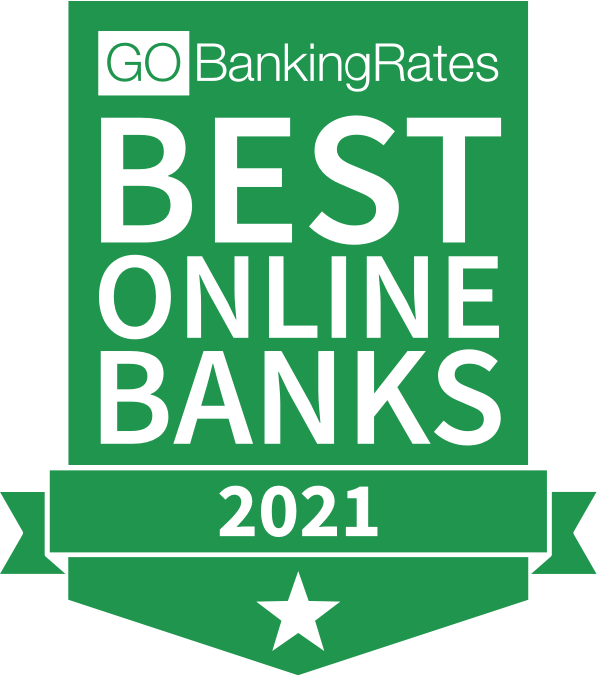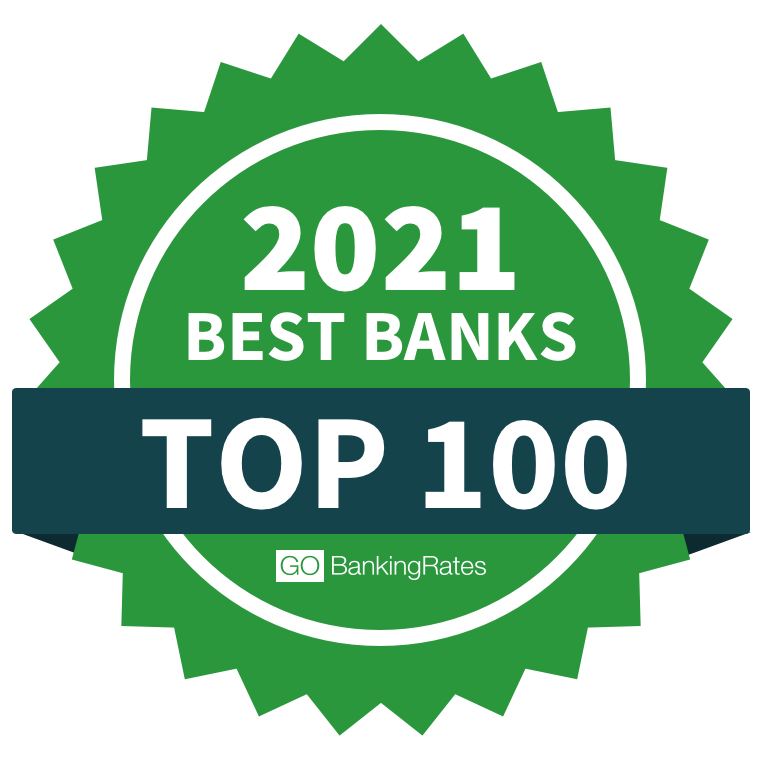 Our Take:
For those comfortable with a completely online banking experience, FNBO Direct is a legitimate bank that provides the holy trilogy of banking: low fees, low minimums and high yields.
Fees
APYs
Breadth of Products
Account Minimums
How did we calculate this?
Pros
High checking and savings annual percentage yields
Free bill pay and money transfer services
No-fee accounts
No-minimum accounts
Cons
High overdraft fee
Limited product line
No branch network
About FBNO Direct
FNBO Direct is a legitimate online-only bank division of First National Bank of Omaha. For those comfortable with an online experience, FNBO Direct offers lower fees and higher rates than its brick-and-mortar parent company. As an online bank, FNBO Direct doesn't have the vast array of product options that many traditional banks do, but it does offer the types of accounts most popular with general customers. This is one of the reasons why GOBankingRates has named it one of the Best Online Banks as well as one of the Best Savings Accounts of 2021.
FBNO Direct Products
Although it doesn't offer a comprehensive lineup of accounts, FNBO Direct does provide the types of accounts that most customers seek, particularly in an online bank. Here's a look at the bank's current product lineup.
| Product | Key Details |
| --- | --- |
| Checking | Free ATMs and bill pay |
| Savings | Free ATMs, $1 minimum opening deposit |
| CDs | Automatically renew, terms up to 60 months |
| 529 Plans | Multiple investment options; $0 minimum to invest |
FNBO Direct Checking Accounts Review
FNBO Direct's Online Checking account provides what most customers want: high yields and low fees. This account offers a high APY of 0.15% and is fee-free, which makes it one of the best online checking accounts, as it stands out from many competitors who offer either a high yield or a free account, but rarely both.
Features
Free online banking
Free bill pay
Free account alerts
Free Visa debit card
Free Popmoney person-to-person payments
Free fraud monitoring
Free incoming wires
Free stop payments
55,000 free ATMs via the Allpoint network
Pros
No account fees
High APY of

0.15%

, particularly for a free account
Vast network of free global ATMs
$1 minimum deposit to open
Cons
No paper check capability
Overdraft fee of $33
This checking account also comes with a mobile app and digital payment capability. Although FNBO Direct does not assess fees on third-party ATMs, terminal operators might.
FNBO Direct Savings Accounts Review
The FNBO Direct Online Savings account has a high APY and no fees. The savings account has the same digital payment and mobile capabilities as the bank's checking account, and there's only a $1 minimum to open. These are some of the reasons why GOBankingRates has ranked it as one of the Best Savings Accounts of 2021.
Features
Single/daily transaction limits of $100,000 for transfers/withdrawals and $250,000 for deposits
Monthly transfer/withdrawal limit of $500,000
Maximum account size $1,000,000
Person-to-person payments with Popmoney
55,000 free ATMs via the Allpoint network
Pros
High APY of

0.35%

No fees
$1 to open
No FNBO Direct-initiated ATM fees (might be third-party fees)
Cons
First deposit subject to a 10-day hold
FNBO Direct CD Accounts Review
FNBO Direct offers eight CD maturities, with terms ranging from six months to five years.
Features
Low $500 minimum
$1,000,000 maximum
Pros
Automatic renewals at maturity
Free withdrawals for 10 calendar days after maturity
Cons
Only a single type of CD
Rates for shortest-term CDs not very high
FNBO Direct Banking Experience
FNBO Direct is a good option if you're looking for a bank with no standard fees and an adequate array of products, but you'll have to be comfortable with the online banking experience. Although FNBO Direct is a subsidiary of brick-and-mortar bank First National Bank of Omaha, there is no crossover in terms of accounts and services.
Physical Branch Locations
As an online-only bank, FNBO Direct has no physical locations.
Mobile and Digital Experience
Once you've established your account, you can bank with FNBO Direct either from your desktop or via the bank's mobile app. The FNBO Direct app has full functionality, meaning you can use it to manage your entire account. Features available on the app include bill pay, funds transfer and mobile check deposit. You can also use the app to locate nearby ATMs or contact the bank via a phone call. The app uses industry-standard mobile security, including firewalls, customer authentication techniques and data encryption to keep client information secure.
Users aren't as enamored with the bank's mobile apps as their functionality might suggest, however. Android users on Google Play rate the app 3.3 stars, while iOS users on the App Store give the app just 2.8 stars.
How To Open an Account
You can open an account online with FNBO Direct in about 15 minutes. You'll need the following information to get started:
Social Security or tax ID number
Driver's license or state ID issued by the department of motor vehicles
Employment information
Information about existing loans or mortgages for identity verification
Current bank account and routing numbers for funding purposes
You must be a U.S. resident at least 18 years of age to open an account with FNBO Direct.
Customer Service
You can contact FNBO Direct by phone, email, fax and direct mail. The customer service number is 877-370-3707, and that number is available 24/7. FNBO Direct also offers assistance to hearing-impaired customers via its TDD number at 402-602-8264, 24/7.
Key Information

Customer Service: 877-370-3707; TDD number is 402-602-8264

Routing Number: 104000016

Promotions: See Newest FNBO Direct Promos and Bonuses
FNBO Direct Fees
Although FNBO Direct doesn't charge monthly maintenance fees on its checking and savings accounts, it does have fees for certain transaction types. Most notably, its overdraft fees are relatively high. Here's a look at the most notable FNBO Direct fees:
| Transaction Type | Fee |
| --- | --- |
| Overdraft item fee (maximum four per day) | $33 |
| Return item (maximum four per day) | $33 |
| Domestic wire transfer (outgoing) | $15 |
| Next-day transfer fee (per withdrawal) | $10 |
| Popmoney standard transfer fee | $0 |
| Popmoney next-day delivery fee | $10 |
| Check issuance fee (per item) | $5 |
Note that FNBO Direct provides one free overdraft or return item every 12 months. Also, FNBO Direct does not permit outgoing international wire transfers.
As these fees are service-oriented or transactional in nature, they cannot be waived. However, they are easily avoidable if you just want to open and maintain an account, as there are no monthly service fees just for having an account.
For many customers, that's a big part of the upside of FNBO Direct. As an online entity, FNBO Direct is able to offer lower fees and higher yields to its customers. If those reasons sound appealing, you may want to look into open an account with FNBO Direct, a member of GOBankingRates' best banks list.
FNBO Direct vs. Competitors
FNBO Direct isn't the only online banking option. Competitors like Ally Bank and Capital One 360 offer slightly different features and benefits.
| Bank | Best For |
| --- | --- |
| FNBO Bank | Checking account yield |
| Ally Bank | More CD options, slightly higher savings yield |
| Capital One 360 | Branch access |
FNBO Direct vs. Ally Bank
Ally Bank offers three types of CDs — High Yield, Raise Your Rate and No Penalty — which give account holders more variety than FNBO Direct's single fixed-term CDs. Plus, Ally's online savings account offers a slightly higher 0.50% APY versus FNBO Direct's 0.35% APY.
FNBO Direct pays a higher 0.15% APY on its checking account than the 0.10% APY paid by Ally Bank for the first $15,000 deposited.
FNBO Direct vs. Capital One 360
Capital One 360 may be a better option for customers who want the benefits of online banking but also the flexibility of being able to visit a physical branch office, which FNBO doesn't offer.
FNBO Direct pays a higher 0.15% APY on its checking account than the 0.10% APY available at Capital One 360. Although Capital One 360's customer service hours are extensive — 8 a.m. to 11 p.m., seven days per week — they aren't 24/7 like FNBO Direct.
Final Take
Although the online product line isn't as deep as with other multinational banks, most online customers only need or want the basics: checking, savings and CD accounts wrapped up in a low-cost package. If you're comfortable with doing your banking on your computer or in the palm of your hand, you'll likely find that FNBO Direct provides all of the basic features.
More Low-Fee Banks

Bank Branches

Credit Unions
Editor's Favorite

The online checking account pays a high yield for a no-fee account, which is not a common offering among banks.
FNBO Direct FAQ
Here are answers to some of FNBO Direct's more commonly asked questions.
Is FNBO direct FDIC-insured?

Deposits at FNBO Direct are insured by the Federal Deposit Insurance Corp. to the maximum allowed by law, which is $250,000 per depositor, per insured bank.

What is the difference between FNBO and FNBO Direct?

FNBO Direct is the online division of the First National Bank of Omaha or FNBO.

Are there any fees for mobile deposit?

There are no fees associated with any mobile transactions at FNBO Direct.

What are the requirements for a mobile deposit?

You must have an eligible checking account to make a mobile deposit with FNBO Direct, and you must endorse your check. Deposits are limited to $3,000 or five items per day. To ensure processing, unfold and flatten your check in a well-lit area with a solid background. Be sure to include all corners of the check, and try to avoid shadows.

What are the cutoff times for mobile deposit, and when will my deposit be available?

Deposits made by 8 p.m. CST / 7 p.m. MST, Monday-Friday, are generally available within two business days. On weekends or holidays, the following business day will be considered the day of your deposit.

Does FNBO Direct offer free money for signing up for an account?

FNBO Direct doesn't currently offer any new account signup bonuses. However, the bank has occasionally offered promotions in the past, such as a $200 bonus to refinance a student loan.
Rates are subject to change; unless otherwise noted, rates are updated periodically. All other information on accounts is accurate as of Dec. 16, 2020.
This content is not provided by FNBO Direct. Any opinions, analyses, reviews or recommendations expressed in this article are those of the author alone and have not been reviewed, approved or otherwise endorsed by FNBO Direct.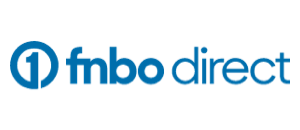 Take Advantage of our Best Offer(s)