FNBO Direct Review: Online Bank With High Yields and Low Fees
GOBankingRates Score
FNBO Direct
Quick Take:
FNBO Direct is a family-owned, online bank. Online banks have less overhead than traditional brick-and-mortar banks and tend to pass the savings on to their customers by keeping fees low and savings interest rates higher than average. This First National Bank of Omaha review focuses on the online banking subdivision known as FNBO Direct.
APYs
Benefits
Products
Customer Service
How did we calculate this?
Pros
No fees
Earn competitive interest on checking and savings balances
Access to over 2 million ATMs worldwide
Free incoming wires and stop payments
Minimum opening balance requirement of $1
Cons
Limited account options
No physical branches
No paper checks
FNBO Direct Overview
FNBO Direct is an online-only bank division of First National Bank of Omaha. For those comfortable with an online banking experience, FNBO Direct offers lower fees and higher rates than its brick-and-mortar parent company. 
As a digital bank, FNBO Direct doesn't have the vast array of product options that many traditional banks do, but it does offer the types of accounts most popular with general customers. This is one of the reasons GOBankingRates has named it one of the Best Savings Accounts of 2022.
Key Features
FNBO Direct earned a GOBankingRates score of 4.8 out of 5 based on four strong points.
APYs
FNBO Direct account holders will earn interest on their checking and savings balances. FNBO Direct offers very high interest rates compared with most banks, including an APY of for its checking account and for its savings account.
Benefits
Online banks offer unique benefits that have an edge over a traditional bank. Fees are typically lower and the potential to earn higher yields is more likely. However, you give up local branches. To make up for the lack of physical bank branches, FNBO Direct offers a mobile app called Go Mobile. Nearly anything you could do with a teller can be done through the app. You'll be able to:
View and manage your accounts
Make mobile check deposits
Switch your debit and credit cards on and off
Set up notifications on account activity and spending.
Checking Accounts
FNBO Direct's Online Checking account provides what most customers want: high yields and low fees. This account offers a high APY of and has no monthly service fees, which makes it one of the best online checking accounts. The minimum opening deposit is $1.
The Online Checking account is full of complimentary perks for customers, including free BillPay, free account alerts, a free Visa debit card, free Popmoney person-to-person payments and free fraud monitoring. Customers also don't have to pay for incoming wires or stop payments — and they get access to more than 2 million ATM locations worldwide without having to pay FNBO Direct any fees to use them — though the terminal companies might charge.
You won't be able to use paper checks with this checking account. Instead, it comes with a mobile app and digital payment capability.
Savings Accounts
The FNBO Direct Online Savings account has a high APY and no fees. This savings account has the same digital payment and mobile capabilities as the bank's checking account and there's only a $1 minimum to open. The APY is . Interest is compounded daily and credited monthly.
Savings account customers get the same access to more than 2 million fee-free ATMs worldwide as checking account customers, and they also can make person-to-person payments with Popmoney.
FNBO Direct Online Savings does come with some restrictions though. You can't transfer or withdraw more than $100,000 from your account in any one transaction or any one business day or more than $500,000 in any month. You also can't deposit more than $250,000 in any one transaction or any one business day. Finally, the maximum account size is $1 million.
Customer Service
FNBO Direct customer service reps are available around the clock by phone at 877-370-3707. Customers also can contact the bank by email and postal mail. 
How First National Bank of Omaha Direct Stands Out
One of the advantages of online-only banks is that they don't have much overhead, so they can offer perks such as no-fee checking and savings accounts. FNBO Direct doesn't charge monthly maintenance fees on its accounts and waives fees for other transactions such as incoming wires and stop payments.
Comparable FNBO Direct Options
FNBO Direct isn't the only online banking option. Competitors such as Ally Bank and Capital One 360 offer slightly different features and benefits.
FNBO Direct vs. Ally Bank
Ally Bank offers three types of CDs — High Yield, Raise Your Rate and No Penalty — which gives it a big edge over FNBO Direct, which does not offer CDs. FNBO Direct pays a APY on its checking account, regardless of the balance. Ally Bank's Interest Checking Account offers a flat APY for average daily balances of $15,000 or less. To get the higher APY rate, you need to have at least $15,000 in the account.  
FNBO Direct vs. Capital One 360
Capital One 360 may be a better option for customers who want the benefits of online banking but also the flexibility of being able to visit a physical branch office, which FNBO doesn't offer.  
FNBO Direct pays a higher APY on its checking account than the APY available at Capital One 360. Although Capital One 360's customer service hours are extensive — 8 a.m. to 8 p.m., seven days a week — they aren't 24/7 like FNBO Direct.  
How To Apply
Opening a bank account with FNBO Direct is a simple process. It all happens online. You'll need to enter personal information such as your name, date of birth and Social Security number. Set up a login and fund your account by setting up direct deposit or sending an incoming wire transfer. 
Who FNBO Direct Is Best For
FNBO Direct is a great option for individuals in search of basic banking with no fees. Carrying a balance can be beneficial since you'll earn interest on your checking and savings accounts. If you're comfortable with foregoing checks and handling your banking needs using a mobile app and debit card, FNBO Direct is a great option.
Final Take
FNBO Direct's product lineup isn't as deep as those of other banks, but it does offer very attractive checking and savings account options. If you're comfortable doing your banking on your computer or in the palm of your hand, FNBO Direct can give you a better return on your money than most other banks.
FAQ
Here are answers to some commonly asked questions about FNBO Direct.
Is FNBO Direct legitimate?

FNBO Direct is a legitimate banking option. Its parent company, First National Bank of Omaha has been operating as an independent, family-owned bank serving the Midwest for over 160 years.

What is the difference between FNBO and FNBO Direct?

The First National Bank of Omaha is FNBO Direct's parent company, with over 100 branches available in the states of Colorado, Illinois, Iowa, Kansas, Nebraska, South Dakota and Texas. FNBO Direct is the financial institution's online-only banking option.

Is First National a good bank?

First National has been in business for over 160 years. It operates in eight states and manages over $26 billion in assets.

Is FNBO Direct a local bank?

FNBO Direct is the online-only version of the regional First National Bank of Omaha.
John Csiszar contributed to the reporting for this article.
Editorial Note: This content is not provided by FNBO Direct. Any opinions, analyses, reviews, ratings or recommendations expressed in this article are those of the author alone and have not been reviewed, approved or otherwise endorsed by FNBO Direct.
Rates are subject to change; unless otherwise noted, rates are updated periodically. All other information on accounts is accurate as of June 19, 2022.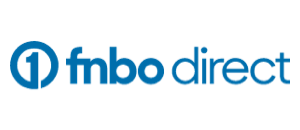 Take Advantage of our Best Offer(s)