The Huntington National Bank Review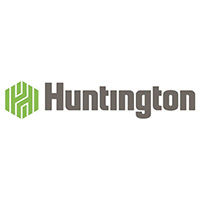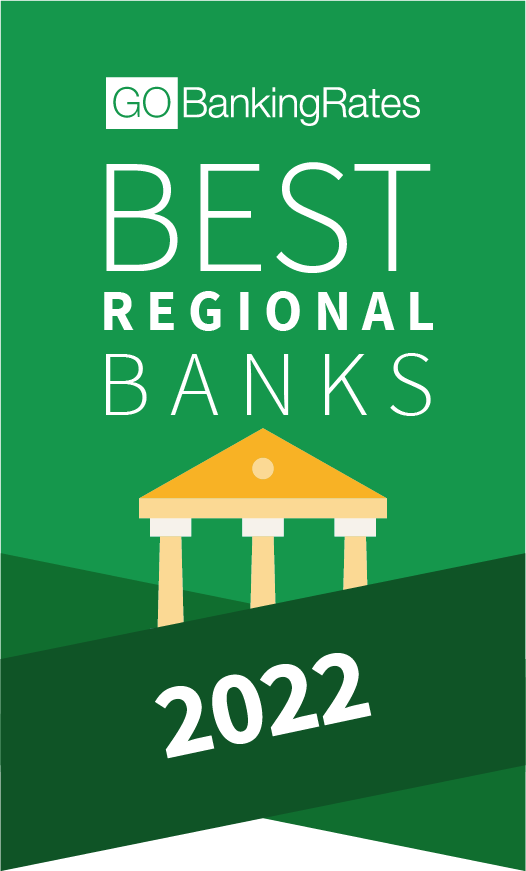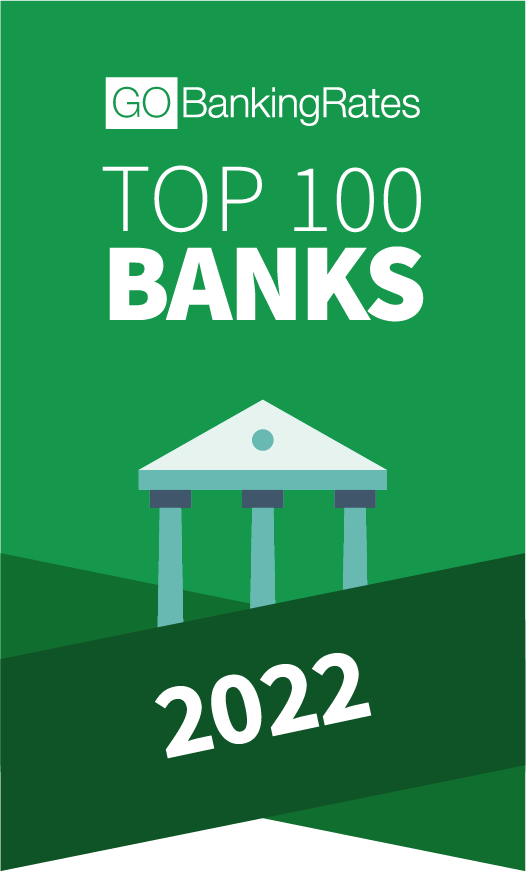 GOBankingRates Score
Quick Take: If you're shopping around for a bank and want to know what options you have outside of big-name banks, consider Huntington Bank. The bank offers a line of financial products from mortgages, checking, savings and even business accounts. Read on to determine if Huntington National Bank is the best banking option for you.
APYs
Benefits
Products
Customer Service
How did we calculate this?
Pros
24-hour overdraft fee relief
Standby cash of $100 to $1,000 that can be repaid with no interest or fees over three months
Waivable monthly maintenance charges
Cons
Varying minimum balances for different accounts
Branch locations limited to the Midwest
Huntington National Bank Overview
Huntington Bank is a full-service bank with a strong presence in the Midwest. The bank is FDIC insured, which means you'll get up to $250,000 of your money back, should the bank suddenly close down. It has 1,000 branches and more than 1,800 ATMs in the U.S. 
You can expect to see Huntington Bank branches in Michigan, Ohio, Illinois, Indiana, Kentucky, Pennsylvania and West Virginia. If you open a Huntington Bank account, you can take advantage of mobile banking, free mobile alerts and all-day deposits — which means there are no cut-off times when depositing through ATMs or through the mobile app.
GOBankingRates named Huntington Bank in its annual rankings as having one of the Best Checking Accounts of 2022, as well as making the list of the Best Regional Banks and Top 100 Banks of 2022.
Huntington Bank Key Features
Here's a closer look at the various products and offerings from Huntington Bank.
APYs
Huntington Bank yields interest on a variety of accounts. Savings rates are nominal at %. A minimum balance of $25,000 in the money market account will get you a slightly better rate. CDs pay a standard rate starting at %.
Benefits
Huntington National Bank offers everything you need to handle your financial matters. You'll have access to accounts, personal loans and mortgages, credit cards, investing and even insurance. The bank will reward your loyalty for having multiple accounts and products by offering relationship rates and savings on its products.
Products
You'll have plenty of account options to choose from when you bank with Huntington National Bank.
Checking
Huntington Bank offers three primary checking accounts that are tailored to meet specific goals: Huntington 25 Checking, Huntington 5 Checking and Asterisk-Free Checking, as well as a Student Checking account. All three primary accounts come with free checks, but Asterisk-Free is the only one with a $0 monthly maintenance fee. None of the accounts have a minimum opening deposit requirement. Huntington 25 and Huntington 5 both pay interest, but the annual percentage yield will vary and might be a better rate if you also have a Relationship Money Market Account or Relationship Savings Account.
Huntington 25 Checking is a high-yield checking account that has a $25 monthly fee, but you can avoid this fee when your Total Relationship Balance is at least $25,000. All non-Huntington ATM withdrawal fees will be waived with this account, and Huntington Bank will reimburse you for cash withdrawal fees charged by owners of a non-Huntington ATM. 
Huntington 5 Checking has a $5 monthly fee that is waived each statement period where your Total Relationship Balance is at least $5,000. Up to five non-Huntington ATM withdrawal fees are waived per statement. After that, the fee is $3 per withdrawal.
Asterisk-Free Checking is a simple and inexpensive option if you don't want to pay a monthly maintenance fee. There is a $3 charge for each non-Huntington ATM transaction, plus any fees charged by the ATM owner. The Asterisk-Free Checking account is one of the reasons why Huntington Bank was named as having one of the Best Checking Accounts of 2022 by GOBankingRates.
Savings
You get two savings account choices at Huntington: Relationship Savings and Premier Savings. Both carry monthly maintenance fees that can be waived, and neither has a minimum opening deposit requirement. Huntington Relationship Savings provides a relationship rate when you also have a Huntington 5 or Huntington 25checking account.
Relationship Savings carries a $10 monthly fee that can be waived with either an average daily balance of $2,500 or when you have a Huntington 5 or Huntington 25 checking account. Premier Savings has a $4 monthly fee that is waived if you have an average daily balance of $300 or when you also own a Huntington Asterisk-Free checking account. The APY for Premier Savings is %. 
Money Market Account
Huntington Bank has a single money market account, called Relationship MMA, that requires you to have a balance of at least $25,000 to earn interest. The $25 monthly service fee can be waived with an average daily balance of $25,000 or when linked to a Huntington 5 or 25 checking account.
CDs
Huntington Bank has two certificate of deposit options: Fixed-Rate CDs that have a $1,000 minimum to open and Jumbo Fixed-Rate CDs with a $100,000 minimum to open. Terms are one month to six years for the Fixed-Rate CDs and seven days to five years for Jumbo Fixed-Rate CDs. The APYs for both types of CDs range, starting at %, with higher balances earning higher rates.  
Customer Service
Huntington Bank's customer service page is dedicated to answering questions and helping you understand its products and services, with the option of asking questions on the bank's Facebook and Twitter accounts. If you want to speak to a live person, the general customer service line is open seven days a week, 13 hours a day, so you have plentiful access to an agent. 
How Huntington National Bank Stands Out
The range of products and services is unquestionably Huntington Bank's biggest drawing card. Even though Huntington is a regional bank, you have access to all the accounts you'll find at big national banks.
Huntington National Bank vs. Competitors 
Before choosing a bank, it helps to know how it compares to others in the industry. Here is how Huntington stacks up against some of its competitors
Huntington Bank vs. Bank of America
Bank of America offers national branch availability, making it the better option if you intend on traveling outside of your area and need access to physical branches elsewhere. Huntington National Bank gets the edge for offering at least one completely fee-free checking account, which Bank of America doesn't offer.
Huntington Bank vs. Chase Bank
Chase Bank offers more than 4,700 branches in the U.S. alone, which is more than four times as many as Huntington Bank. But even with its low % APY on Relationship Savings, Huntington wins out over Chase's % savings APY.
Huntington Bank vs. Regions Bank
Regions Bank offers incentives like an annual savings bonus, which is something you won't find at Huntington. But unlike Huntington, Regions doesn't offer any completely fee-free options on its primary checking accounts.  
How To Open an Account
To open an account, you'll need to be a resident of Colorado, Illinois, Indiana, Kentucky, Michigan, Minnesota, Ohio, Pennsylvania, South Dakota, West Virginia or Wisconsin. Whether you visit a branch or open an account online, you'll need a government-issued photo ID and Social Security number to get started. 
Final Take
Huntington Bank is worth considering if you live in its service area and are looking for numerous accounts and services within one bank, along with access to hundreds of branch locations. The main downside is that you won't get high APYs on deposit accounts as you would from an online high-yield banking option. 
FAQ
Is Huntington Bank the same as Huntington National Bank?

Huntington Bank and Huntington National Bank are used interchangeably by account holders and refer to the same financial institution.

Is Huntington Bank a nationwide bank?

Huntington National Bank is considered a regional bank. Branches are limited to the Midwest area and to open an account, you'll need to reside in the states of Colorado, Illinois, Indiana, Kentucky, Michigan, Minnesota, Ohio, Pennsylvania, South Dakota, West Virginia or Wisconsin.

What bank merged with Huntington Bank?

TCF Bank is now part of Huntington National Bank. TCF account holders transitioned to Huntington in October of 2021.

Who bought Huntington National Bank?

Huntington Bank has not been purchased by a different institution. It's owned by Huntington Bancshares International.
Claire Tak contributed to the reporting for this article.
Editorial Note: This content is not provided by Huntington Bank. Any opinions, analyses, reviews, ratings or recommendations expressed in this article are those of the author alone and have not been reviewed, approved or otherwise endorsed by Huntington Bank.
Rates are subject to change; unless otherwise noted, rates are updated periodically. All other information on accounts is accurate as of June 28, 2022.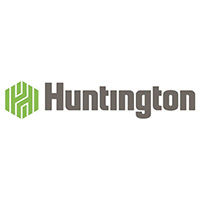 Take Advantage of our Best Offer(s)