iGObanking Review: Online-Only Bank With High Yields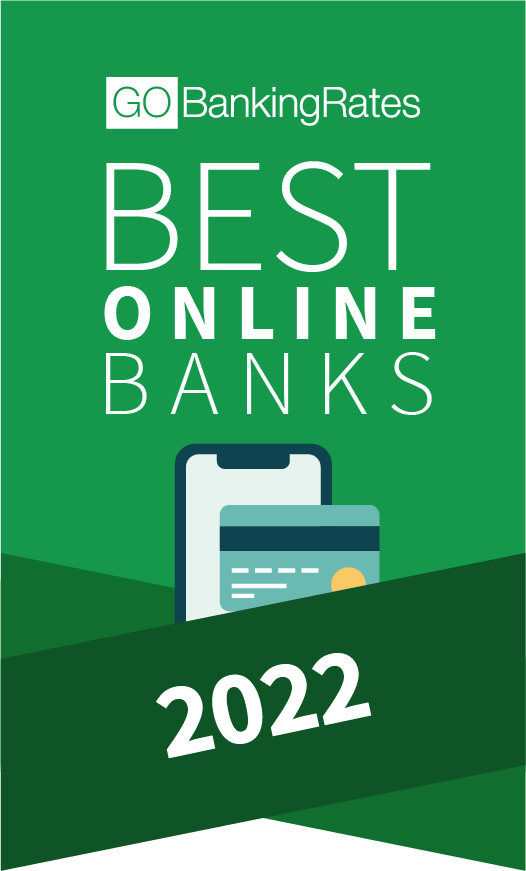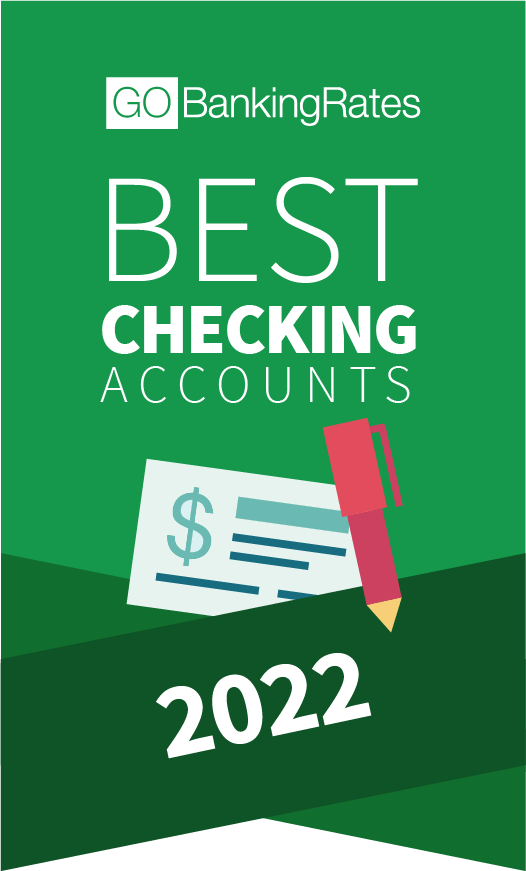 GOBankingRates Score
Quick Take:
If you're comfortable completing all your banking tasks online, iGObanking is a solid choice due to its full range of deposit accounts and competitive rates. Plus, the bank has a network of 55,000 ATMs worldwide, which makes accessing money easy when you're on the go.
Minimum Deposits
Fees
Customer Service
Rates
How did we calculate this?
Pros
High yields
Bonus rate on savings account
No monthly maintenance fees
Cons
Not a full-service bank
No physical branches
About iGObanking
iGObanking is the online banking division of the commercial bank Flushing Bank. iGObanking's mission is to help its customers succeed financially, and to that end, it offers a variety of deposit accounts, innovative technology and competitive rates. GOBankingRates named iGObanking one of the Best Online Banks of 2022 in its annual Best Banks rankings. GOBankingRates also ranked iGObanking's offerings among the Best CD Accounts, Best Checking Accounts and Best Money Market Accounts.
Checking Accounts
iGObanking offers one checking account. Here are the details.
iGOchecking High Interest Checking Account
Even though iGObanking only offers one checking account, it may be worth your while. After all, it ranked as a Best Checking Account in GOBankingRates' annual Best Banks rankings. While similar interest-bearing accounts only pay 0.01%-0.02% APY, iGObanking offers 0.15% with no minimum balance threshold. Plus, the account only requires a low minimum opening deposit of $1. Additionally, iGObanking will refund up to $15 in out-of-network ATM fees per statement cycle.
Savings Accounts
iGObanking offers one savings account. Here's what you need to know.
iGOsavings Plus Account
iGOsavings Plus requires a $1 minimum opening deposit and has no monthly maintenance fee. To earn interest, the funds have to be new money, which means money not already on deposit with iGObanking. Here are the APYs offered per balance tier:
$0 to $5,000: 0.50% APY
$5,001 to $25,000: 0.25% APY
$25,001 and up: 0.25% APY
You can also earn an additional 0.50% bonus rate based on your iGOsavings Plus account balance of $25,000 or less if you maintain a minimum average monthly balance of $1,000 in your iGOchecking account. The account also offers up to $15 in ATM fee waivers per statement cycle.
Money Market Accounts
iGObanking offers one money market account. However, there's something to be said for keeping it simple — GOBanking Rates ranked it as a Best Money Market Account. Here's why.
iGOmoneymarket Account
A minimum opening deposit of $25,000 is required to open this account, but you'll earn a high yield on your deposit. iGObanking offers 0.50% APY on all balances above the minimum threshold. You can set up automatic transfers from your checking account to make building your balance easier. And when you need to access your money, you can make up to six transfers or withdrawals per month.
CD Rates
GOBankingRates ranked iGObanking as having some of the Best CD Accounts for 2022. You'll need $1,000 to open any certificate of deposit, which is on par with — and even more reasonable in some instances — than what other banks require. CD terms range from six to 48 months, and the longer the term you select, the higher the APY. Here is a breakdown of the CD terms and rates offered by iGObanking:
Six-month CD: 0.45% APY
12-month CD: 0.55% APY
18-month CD: 0.60% APY
36-month CD: 0.70% APY
48-month CD: 0.75% APY
Banking Experience
Now that you know more about iGObanking's products, here are some details about its banking experience.
Minimum Deposits
iGObanking's minimum deposit requirements are in line with other banks for the most part. Its checking account and savings account only require a $1 opening deposit. And CDs require a $1,000 minimum deposit. To compare, there are some banks that require a $500 minimum opening deposit for CDs, while others require at least $2,500. The iGOmoneymarket account requires a steep $25,000 minimum opening deposit, but if you can swing it, you'll earn 0.50% APY no matter how high your balance goes. Some other banks will reduce the offered APY once your balance increases to a certain amount.
Fees
If you're looking for an online bank that doesn't charge any monthly maintenance fees, you've found it in iGObanking. Monthly maintenance fees averaged $5.21 in 2021, according to Forbes. Although that doesn't seem like much, that amount adds up to over $60 per year — and $300 over five years. Plus, iGObanking will rebate up to $15 in ATM fees per statement cycle in case you have to use an out-of-network ATM.
Customer Service
iGObanking offers multiple ways to get in touch, which is helpful when you have a question or an issue you need solved. To reach iGObanking's customer service representatives, call 888-432-5890 Monday-Sunday, from 7 a.m. to 11 p.m. ET. For non-urgent matters, you can also email your query to the following address: customerservice@igobanking.com. Additionally, you can use the automated banking system to retrieve account information by calling 877-446-2935.
Rates
The rates iGObanking offers are the standout feature because they are considered high yields. Its savings account offers 0.50% APY on up to $5,000, and a 0.50% APY bonus rate is possible. The bank also offers a high-interest checking account, which pays 0.15% APY with no minimum balance threshold. The money market account offers a 0.50% APY on balances of $25,000 and above. Additionally, CD rates range from 0.45% to 0.75% APY.
Editor's Favorite

The bonus interest rate of 0.50% on new money deposited into an iGOsavings Plus account is a great deal. If you have less than $5,000 in your account, you will earn interest at a rate of 1.00% APY with the 0.50% APY bonus rate, plus a 0.50% standard rate. There's no minimum balance required, and you can get your money at any time.
iGObanking vs. Competitors
When deciding on an online bank, you want to be sure to find the one that's best for your needs. Take a look at how iGObanking stacks up to the competition.
iGObanking  vs. Ally Bank
Ally Bank has more banking options than iGObanking, including mortgages, auto loans, personal loans and investment products, which makes it more appealing if you're looking for a single source for all your financial services products. iGObanking, however, offers a bonus interest rate on the first $5,000 of new money, bumping its APY from 0.50% to 1.00%.
iGObanking vs. BankDirect
BankDirect offers more term options for its certificates of deposit than iGObanking. For example, it offers a 90-day, 24-month, 30-month and 60-month CD in addition to iGObanking's offerings. However, BankDirect can't match iGObanking's CD rates on its 36-month CD, which offers 0.70% to BankDirect's 0.50% APY or on iGObanking's 48-month CD, which offers 0.75% APY to BankDirect's 0.25% APY.
iGObanking vs. LendingClub
LendingClub offers a Rewards Checking account that not only pays up to 0.15% APY like iGObanking's High Interest Checking account — but also pays unlimited 1% cash back on debit card purchases and gives unlimited ATM fee rebates. However, iGObanking has much more competitive CD rates — up to 0.75% APY — than the 0.10% APY LendingClub offers across all of its CD terms.
Final Take
iGObanking offers checking and savings products that are accessible online and via mobile app, or at over 55,000 ATMs worldwide. Additionally, the products offer very competitive interest rates, which can help you reach your savings goals faster. For example, just by moving new money into a savings account, you can earn 1.00% APY on up to $5,000 and have complete access to your funds. Opening an account at iGObanking can be done online easily, and if you're looking for a new online bank, iGObanking may be just the place for your money.
iGObanking FAQ
Here are the answers to some commonly asked questions about iGObanking.
Is iGObanking FDIC insured?

Yes. iGObanking is a division of Flushing Bank, which is FDIC insured up to the limit of $250,000 per depositor. 

What is the routing number for iGObanking?

The routing number is 026072928. 

Does iGObanking use Zelle?

Yes. iGObanking works with Zelle.
Karen Doyle contributed to the reporting for this article.
Rates are subject to change. Information on accounts is accurate as of Jan. 4, 2022.
Editorial Note: This content is not provided by iGObanking. Any opinions, analyses, reviews or recommendations expressed in this article are those of the author alone and have not been reviewed, approved or otherwise endorsed by iGObanking.
Take Advantage of our Best Offer(s)