IncredibleBank Review: Competitive Rates and Low Fees
GOBankingRates Score
Incredible Bank
Quick Take:
IncredibleBank is a local bank in Wisconsin and Michigan's Upper Peninsula that also offers online banking to customers nationwide.
The bank has a full line of banking products, with options for those looking for account options with no fees or minimums and for those seeking higher interest rates on larger balances.
Digital Banking
Fees
Rates
Minimum Opening Deposits
How did we calculate this?
Pros
Reasonable minimum opening deposits
Highly rated mobile app
Competitive rates
Cons
Limited branch availability
High account minimum to earn a 0.40% APY on the bank's money market account
About IncredibleBank
IncredibleBank began as River Valley Bank in 1967 in Rothschild, Wisconsin. Over four decades later, in 2009, River Valley Bank opened IncredibleBank as a national online community bank. Due to IncredibleBank's fast-moving success, the banks merged and are now known as IncredibleBank. IncredibleBank currently has 15 brick-and-mortar locations in Wisconsin and the Upper Peninsula of Michigan. 
IncredibleBank's name isn't just a catchy moniker. Instead, it has a meaning behind it: The bank strives to be incredible for its customers to help them reach their financial goals. And GOBankingRates agrees. That's why it ranked IncredibleBank as one of the Best Online Banks and Top 100 Banks of 2022, as well as having one of the Best CD Accounts of 2022 in its annual Best Banks rankings.
Checking Accounts
IncredibleBank offers three checking accounts. Here's a look at each option.
Checking Account
IncredibleBank's Checking account is considered an everyday checking option. The account requires a $50 minimum opening deposit and has no minimum balance requirements or monthly maintenance fees. You can access your money from over 30,000 fee-free ATMs, and the account includes unlimited check writing.
Checking Plus Account
Checking Plus is IncredibleBank's high-yield checking option that pays 0.05% APY. If you carry a higher checking balance, this interest-bearing account may be worth your while. The account requires a $100 minimum opening deposit, but you'll need to maintain a minimum balance of $10,000 to avoid the $10 monthly maintenance fee. You'll also receive free paper statements, free wires and free checks with this account. 
Chill Checking Account
IncredibleBank's Chill Checking account is designed for students with a $50 minimum opening deposit but no minimum balance requirements or monthly maintenance fees. The account also features no overdrafts. And if you set up your Netflix subscription using your IncredibleBank debit card and use the debit card at least five times in a month, the bank will cover your Netflix subscription of $16.95 or less for one year following account opening. 
Savings Accounts
IncredibleBank offers two savings account options. Here are the details.
IncredibleBank Savings Account
IncredibleBank's Savings Account requires a $50 minimum deposit to open and pays up to 0.10% APY, which is more than the 0.01%-0.03% APY multiple competing banks offer. Plus, you can keep more of your money where it belongs because there are no minimum balance requirements or monthly maintenance fees included with the account.
Health Savings Account
If you have a high-deductible health insurance plan, a Health Savings Account can help you pay for out-of-pocket medical expenses, such as co-pays, vision care, X-rays, prescription drugs, hospital bills and dental expenses. You can open an individual or family HSA through IncredibleBank and earn up to 0.45% APY each month on your tax-free contributions.
Money Market Accounts
IncredibleBank offers one money market account. Here's what you need to know.
Money Market Account
IncredibleBank offers a low $100 minimum opening deposit for its Money Market account, which pays up to 0.40% APY. But unless you carry a high balance, this account may not be worth it to you. The account minimum to earn the highest APY is $300,000. Plus, a $10 monthly maintenance fee will be assessed for each statement cycle that the account's balance falls below $5,000.
CD Rates
IncredibleBank's range of certificate of deposit terms isn't as extensive as what some other banks offer. However, its CD rates are worth considering, which is part of the reason why GOBankingRate's ranked IncredibleBank as having some of the Best CD Accounts. The minimum opening deposit for a CD is $1,000. Here are the four term options IncredibleBank offers and their accompanying rates:
12-month CD: 0.15% APY
24-month CD: 0.25% APY
36-month CD: 0.45% APY
60-month CD: 0.75% APY
Banking Experience
Now that you know more about IncredibleBank's products and services, here's some information about its banking experience to consider.
Digital Banking
IncredibleBank has online banking and a mobile app, so you can see your balances, transfer funds between accounts, pay bills and even deposit checks, all from your computer or smartphone. You can also send money using Zelle and geolocate the nearest free MoneyPass ATM via the mobile app.
Additionally, the mobile app is highly rated by users. It's available in the App Store, with a rating of 4.8 stars, or from Google Play, with a rating of 4.5 stars.
Rates
IncredibleBank offers competitive rates that are worth considering. For example, its Savings Account pays up to 0.10% APY, which is higher than the 0.01%-0.03% that some other banks offer. And its CDs pay up to 0.75% with a $1,000 minimum opening deposit. 
Monthly Maintenance Fees
IncredibleBank has two checking options without maintenance fees — its everyday Checking account and the Chill Checking account for students. Additionally, there are no monthly maintenance fees on its Savings Account. And not having to pay maintenance fees can save you money.  Although IncredibleBank does charge some monthly maintenance fees on its Money Market and Checking Plus accounts, the fees don't exceed $10 — plus, the bank offers options for waiving them.
Minimum Opening Deposits
IncredibleBank offers reasonable minimum opening deposits as compared to other banks. All of its checking and savings account options require a minimum opening deposit of $50, and its Money Market account requires a $100 minimum opening deposit. CDs require a minimum opening deposit of $1,000.
Editor's Favorite

IncredibleBank's Chill Checking account for students is a great deal not only for no minimum monthly balance requirements or maintenance fees but also for the bank's promise to cover the student's Netflix subscription charges. The bank will cover Netflix charges, up to a maximum of $16.95 per month, for one year following the account's opening, which equals a potential value of $203.40 in savings.
IncredibleBank vs. Competitors
When deciding whether to choose a particular bank, it can help to compare it to other banks. Here's how IncredibleBank stacks up to the competition.
IncredibleBank vs. Focus Bank 
Focus Bank has lower minimum opening deposits than Incredible Bank. For example, Focus Bank has a $25 minimum opening deposit on all of its checking options, whereas Incredible Bank's minimum opening deposit on its checking accounts is $50-$100. However, IncredibleBank has a checking account specifically designed for students with free Netflix, while Focus Bank doesn't offer a student banking account. 
IncredibleBank vs. Associated Bank
Associated Bank offers its customers a Relationship Savings account with access to preferred rates, whereas IncredibleBank does not offer a relationship savings account. However, IncredibleBank doesn't make you "break the bank" to open a money market account with its $100 minimum opening deposit, while Associated Bank requires at least $1,000 to open a money market account.
IncredibleBank vs. Five Star Bank
Five Star Bank has a more reasonable minimum opening deposit of $500 for its certificates of deposit, as compared to IncredibleBank's $1,000 minimum opening deposit for CDs. However, IncredibleBank's CD rates beat Five Star Bank's across the board, especially on 60-month CDs. IncredibleBank offers 0.75% APY, while Five Star Bank only offers 0.30% APY.
Final Take
IncredibleBank combines the convenience of online banking with physical branches when you need them, as long as you are in Wisconsin or Michigan's Upper Peninsula. If you're not, you can do everything you need to do online. Interest rates are solid, and the bank offers all the products and services that most people need.
IncredibleBank FAQ
Here are the answers to some commonly asked questions about IncredibleBank.
What is the routing number for IncredibleBank?

The routing number is 075911742.

Are Incredible Bank's accounts FDIC insured?

Yes, IncredibleBank's accounts are insured for up to $250,000.

How do I find an ATM near IncredibleBank?

Use the bank's  ATM locator to find an ATM near a bank location.

Is there a prepayment penalty on IncredibleBank loans?

A prepayment penalty may be assessed if you pay off your loan within the first six payments.
Karen Doyle contributed to the reporting for this article.
Rates are subject to change; unless otherwise noted, rates are updated periodically. All other information on accounts is accurate as of Jan. 5, 2022.
Editorial Note: This content is not provided by IncredibleBank. Any opinions, analyses, reviews or recommendations expressed in this article are those of the author alone and have not been reviewed, approved or otherwise endorsed by IncredibleBank.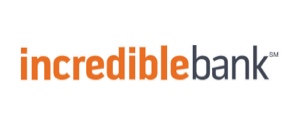 Take Advantage of our Best Offer(s)