KeyBank Review: Robust Selection of Accounts and Convenient Customer Service Options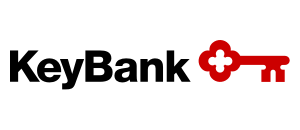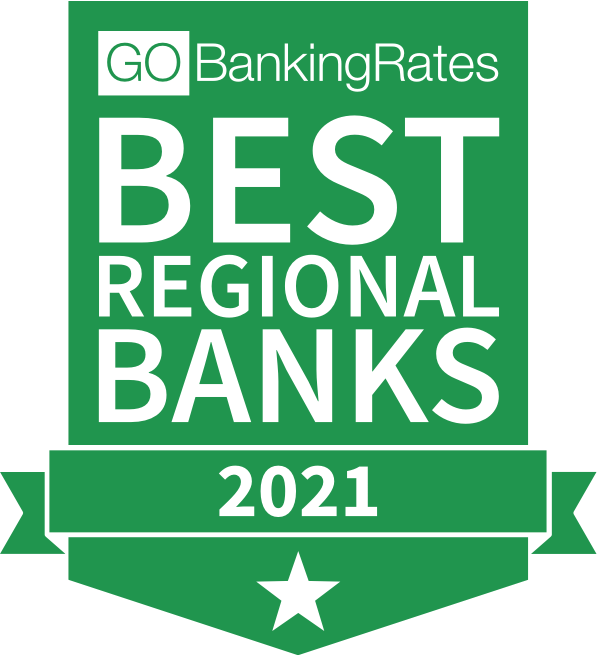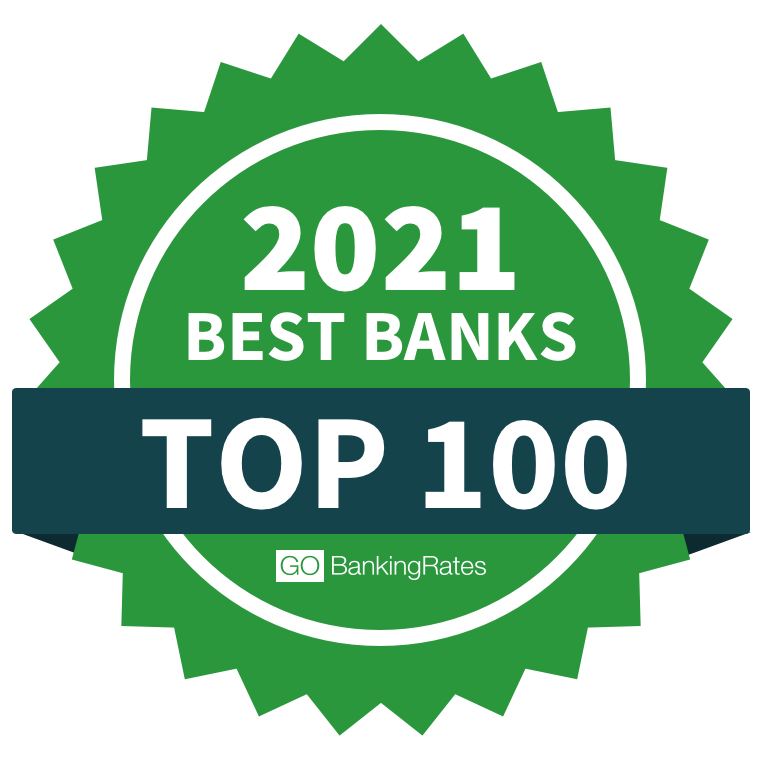 GOBankingRates Score
Our take: KeyBank is a full-service financial institution, but its primary strength lies in its checking accounts. With choices that include basic fee-free checking and an online-only option as well as relationship accounts, KeyBank provides a robust selection of checking products customers can use alone or in combination with other accounts for maximum control over their finances.
Customer Service
Ease of Use
Breadth of Products
Digital Experience
How did we calculate this?
Pros
Accounts have no fees or waivable fees
Health savings accounts available
Excellent customer service options
Robust mobile app
Cons
Fees are high, and you'll need high balances to waive them
Rates are low on interest-bearing products
Not all accounts can be opened online
Must live in one of 15 states served to bank with KeyBank
About KeyBank
Headquartered in Cleveland, KeyBank is currently the 18th-largest bank in the United States. The bank offers numerous personal and business financial products, plus investment and insurance options.
Backed by its 190-year history, KeyCorp, the holding company through which KeyBank operates, has amassed $170.5 billion in assets, and the company earned $4.9 billion in revenue for the nine-month period ending Sept. 30, 2020.
With more than 1,000 full-service branches in 15 states, KeyBank serves a wide swath of the country. GOBankingRates has ranked KeyBank as one of the Best Regional Banks of 2021.
KeyBank Products
KeyBank has a comprehensive selection of products. Whether you're looking for your first bank or are considering a switch, there's a good chance you'll find the products and services you need at KeyBank.
| TYPE | BEST FOR |
| --- | --- |
| Checking Accounts | Large network of no-fee ATMs |
| Savings Accounts | EasyUp program to automate saving |
| Money Market Account | Higher interest with promotional and relationship rates |
| CDs | Higher interest than savings accounts and terms ranging from one week to 10 years |
| Home Loans | A range of conventional, government-backed and specialty proprietary products to purchase or refinance a home |
| Personal Loans and Lines of Credit | Secured and unsecured loans with fixed and variable rates |
| Vehicle Loans | Fast approval for loans to purchase or refinance a vehicle, motorcycle, boat or RV |
| Student Loan Refinancing | KeyBank customers earn 0.25% rate discount |
| Credit Card | Cash-back rewards and 0% introductory rate |
| Investing | Building wealth, saving for college costs and funding your retirement |
KeyBank Checking Accounts
With five different choices, including the online-only KeyBank Hassle-Free Account with no monthly service fee, there is a checking account for everyone. Whether you're looking for a basic account with no minimum balance or a checking account that earns interest, KeyBank has the solution. Get extra perks when you also open a savings account or money market account with KeyBank.
Features
No service fee on noninterest-bearing account
Waivable monthly service fees on Key Advantage Checking, Key Privilege Checking and Key Privilege Select Checking range from $18 to $50
Key Privilege Checking and Key Privilege Select Checking eligible for relationship rates
No ATM fee when you use a KeyBank or Allpoint ATM with Key Smart Checking, Key Advantage Checking and Hassle-Free accounts; no KeyBank fee charged for using other banks' ATMs to withdraw money from Key Privilege Checking and Key Privilege Select Checking accounts
Overdraft fee of $33 to $38.50; $28.50 extended overdraft service charge for accounts overdrawn for five or more consecutive business days
Pros
Large network of fee-free ATMs
Decent selection of interest-bearing accounts
Can use any KeyBank money market or savings account except HSA and KEY4KIDS for free overdraft transfers
Relationship discounts on loan products when you maintain qualifying balance in Key Privilege and Key Privilege Select accounts
Cons
High overdraft fees
$3 out-of-network ATM fee for Key Smart Checking, KeyBank Hassle-Free Account and Key Advantage Checking
Low APY of 0.01% on interest-bearing accounts
High monthly service fees require high balances to waive
KeyBank Savings Accounts
KeyBank offers three savings account options. Key Active Saver is the basic savings account. KEY4KIDS is the bank's savings account for children under 18. And, for eligible customers, KeyBank has a health savings account offering tax-free withdrawals for qualified healthcare spending.
The bank's free EasyUp program automates saving every time you use your KeyBank checking account debit card to make a purchase.
Features
Savings accounts have no or minimal opening deposit requirements
No monthly service fee on KEY4KIDS; service fees for other accounts are waivable
EasyUp automatically transfers $1 from your KeyBank checking account to any of your KeyBank savings accounts, except a health savings account, with a debit card purchase
Pros
EasyUp program can be customized for automatic savings of 10 cents to $5 with each debit card purchase
KEY4KIDS savings account interest is compounded daily
No charge for overdraft protection transfers from eligible savings accounts
Cons
Low

0.01%

standard annual percentage yield for Key Active Saver savings account
Must visit a branch to open a KEY4KIDS savings account or get rate information
$4 monthly service fee on Key Active Saver account unless you have a KeyBank checking account
KeyBank Money Market Accounts
Money market accounts are a good choice for customers who expect to maintain a high savings balance and have other banking or lending accounts with KeyBank. You have two money market accounts to choose from: Key Silver Money Market Savings and Key Gold Money Market Savings. The Key Gold account offers slightly better rates, but it requires a much higher minimum opening deposit.
Features
Three-month promotional bonus rate with qualifying opening deposit
Eligible for relationship rates of 0.02% to 0.05%, depending on account
Waivable monthly service fee
Minimum deposit of $5,000 for Key Silver account and $25,000 for Key Gold account
Can be used for overdraft protection
Pros
Relationship rates are better than standard rates
No fee for overdraft protection transfers into checking account
Money markets qualify for EasyUp program
Cons
Low standard APYs of 0.01%
High minimum balance required for money market promotional rates
Opening deposits must be from new-to-KeyBank funds to qualify for promotional bonus rates
KeyBank CD Accounts
KeyBank certificate of deposit rates can grow your funds faster than a regular savings or money market account. Choose between a short-term, tiered or jumbo CD. You can open a short-term or tiered account with a minimum of $2,500; jumbo CD accounts require a minimum deposit of $100,000.
Features
Short-term CD terms of seven days to less than six months; tiered CD terms of six months to 10 years; jumbo CD terms of seven days to 10 years
Interest compounded daily
Automatic renewal into same CD product and term
Higher rates than traditional savings accounts
Earn relationship rates by pairing CD account with Key Advantage Checking, Key Privilege Checking or Key Privilege Select Checking account
Pros
Wide selection of terms to choose from
Can be opened online
Relationship rates for qualified accounts
Cons
Rates are the same for all CDs and terms
Initial deposits must be from non-KeyBank funds to qualify for promotional rates
For jumbo CD, $50,000 of $100,000 minimum deposit must come from non-KeyBank funds to qualify for relationship reward
Banking Experience
KeyBank has an online-only Hassle-Free Account for customers who don't need a bank with physical branches. Anyone else in the 15 states where KeyBank operates can bank online or in person at one of 1,000-plus full-service branch locations. A network of more than 40,000 KeyBank and Allpoint ATMs lets you access your money on the go.
Customer Service
Help is available when you need it, via online assistance, live chat and a 24/7 customer service number.
Live chat is available via online banking. The chat option is open Monday through Friday from 7 a.m. to midnight and Saturdays and Sundays from 8 a.m. to 9 p.m. ET.
Technology
Online and mobile banking give you complete control over your accounts. Customers have rated the mobile app for Android with 4 out of 5 stars and 4.4 for iOS. It is available from Google Play and the App Store.
You can open most accounts online via the website or app. Once enrolled in online banking, log in to your account any time to keep track of your balances, deposit checks, pay bills, transfer funds between accounts and even send cash to family and friends. Fingerprint and face ID login and account alerts protect your accounts against theft and fraud.
How To Open a KeyBank Account
Once you've decided which account you want to open, check the opening deposit requirements to make sure you have the funds. You can use cash if you're opening the account in person. Otherwise, you'll need an existing bank account or a credit or debit card.
Most accounts can be opened online in less than 15 minutes, but you'll need to visit a branch to open a KEY4KIDS savings account. For any account, you'll need the following:
Driver's license or other state ID
Social Security number or other tax ID
How To Make a Deposit
In addition to depositing checks or cash in person at a branch office, you can use mobile check deposit or deposit cash or checks at an ATM. For recurring payments such as payroll and Social Security, you can sign up for direct deposit and have the payments electronically deposited into your account.
Key Information

Customer service number: 800-539-2968

Routing number: See routing numbers by state

Promotions: See Newest KeyBank Promos and Bonuses

Login: KeyBank Login Help
KeyBank Fees
Most KeyBank accounts have monthly service fees proportionate to account perks and minimum deposits, but fees can be waived by meeting certain balance or deposit requirements. Fees for excessive withdrawals from savings accounts are also tiered, so the fee is less steep for the basic savings account than for money market accounts. However, these and the high overdraft fee are avoidable.
Here's a look at KeyBank fees:
| TYPE | AMOUNT |
| --- | --- |
| Monthly Service Fee | $0 to $50, depending on account |
| Overdrafts | $33 each after first two per 12-month period; $38.50 for each additional; $28.50 extended overdraft fee for accounts overdrawn five consecutive business days |
| Excessive Withdrawal | $5 to $15 |
| Stop Payment | $34 |
| Return Deposit | Up to $15 |
| Domestic Wire Transfer (Outbound) | $30 |
| Domestic Wire Transfer (Inbound) | $20 |
| Non-KeyBank ATM | $0 to $3 |
KeyBank vs. Competitors
Here's a look at how KeyBank compares to other major banks:
| BANK | KEY FEATURE |
| --- | --- |
| KeyBank | Selection of relationship accounts |
| PNC Bank | Virtual Wallet combining spending, reserve and growth accounts |
| Wells Fargo | Low, easy-to-waive account fees |
| U.S. Bank | Advanced mobile app with virtual assistant |
KeyBank vs. PNC Bank
PNC, like KeyBank, has a long history of serving bank customers and their communities. Its Virtual Wallet product makes PNC a good choice for customers who need an uncomplicated way to manage their budgets. However, Virtual Wallet is the bank's preferred checking account, and it might not be suited for everyone. KeyBank's selection of checking accounts makes it a far less restrictive choice.
KeyBank vs. Wells Fargo
Wells Fargo remains one of America's "Big Four" banks, and as such, it has among the most comprehensive selections of account types. It also has about 5,300 branch locations throughout the U.S., so it's a better choice for anyone who prefers to do their banking in person but doesn't live in one of the 15 states KeyBank serves. But the same type of customer is likely to consider good customer service a priority, and that's an area where KeyBank shines.
KeyBank vs. US Bank
As America's fifth-largest bank, U.S. Bank is significantly larger than KeyBank. That shows in its services, such as an advanced mobile app you can query about your account using just your voice. Despite its size, U.S. Bank doesn't necessarily provide the best value in its banking products. For example, KeyBank's CD rates are more competitive.
Final Take
As one of America's largest financial institutions, KeyBank has a good selection of checking, savings and money market accounts as well as CDs. Although account fees can be steep, most can be avoided. Customers who stick with the basic checking and savings accounts can avoid monthly fees altogether. Add to that a large network of free ATMs and competitive CD rates, and it's clear that KeyBank is worth a close look by anyone considering a switch.
More Great Customer Service Banks

Bank Branches

Credit Unions
Editor's Favorite

A primary benefit of KeyBank is that customers have plenty of choices when they have questions or need assistance. The customer service website has a comprehensive library of articles and an FAQ section you can go to for quick answers. Live assistance is also available when you need it, via live chat with extended weekday hours and a 24/7 customer service line.
KeyBank FAQ
Here are the answers to some commonly asked questions about KeyBank.
How do I check my balance with KeyBank?

You can check your balance using online or mobile banking, by calling 800-539-2968 and following the voice prompts, or by visiting a branch.

What do you need to open a KeyBank account?

To open a KeyBank account you'll need your Social Security number or other tax ID, a driver's license or state ID, and an acceptable funding method, such as a bank check.

How can I open a KeyBank account?

You can open most accounts online. To open a KEY4KIDS children's savings account, visit your nearest branch location.

How long does it take to transfer money from KeyBank?

If outgoing wire transfers are received by 5:30 p.m. ET, the funds will be released the following morning.

How long does KeyBank hold checks?

Checks deposited by 11 p.m. ET via mobile app might be available the next business day. Otherwise, the funds are available the second business day.
Checks deposited in a branch typically are available the next business day. A teller will inform you if there will be a hold for a specific reason.

Does KeyBank offer free money for signing up for an account?

Yes. KeyBank is offering the following active promotions:

— Earn a $200 bonus when you open a Key Smart Checking, Key Advantage Checking, Key Privilege Checking or Key Privilege Select Checking account online by Jan. 22 and make a minimum qualifying deposit within 60 days.
— Employees whose employers participate in KeyBank's Key@Work program earn a $250 Key@Work bonus by enrolling in the program and opening an eligible account by Jan. 15 and then making a minimum qualifying deposit within 60 days.

KeyBank previously offered a $400 bonus for opening an eligible account and making just one $500 direct deposit within 60 days. That offer expired Dec. 11, but you still have time to earn free money by taking advantage of the KeyBank promotions listed above.
Valencia Higuera contributed to the reporting for this article.
Rates are subject to change; unless otherwise noted, rates are updated periodically. All other information on accounts is accurate as of Dec. 8, 2020.
This content is not provided by KeyBank. Any opinions, analyses, reviews or recommendations expressed in this article are those of the author alone and have not been reviewed, approved or otherwise endorsed by KeyBank.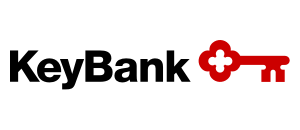 Take Advantage of our Best Offer(s)