Logix Federal Credit Union Review: Relationship Banking and Mobile Banking Made Easy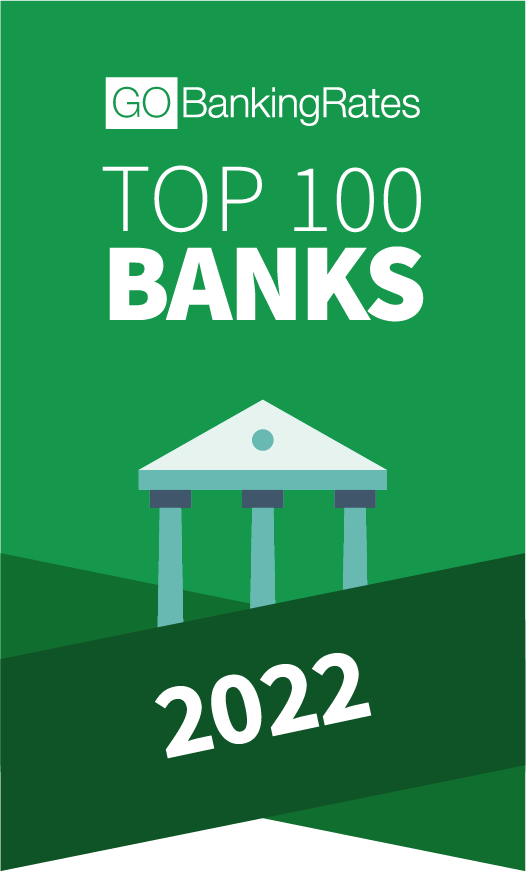 GOBankingRates Score
Quick Take: Logix Federal Credit Union, headquartered in Burbank, California, serves residents of Arizona, California, Maine, Maryland, Massachusetts, Nevada, New Hampshire and Virginia, with an emphasis on employees in the aerospace, insurance and technology industries. Deposits are backed up to $250,000 per customer by the National Credit Union Administration.
Breadth of Products
Rewards
Mobile and Digital Experience
Customer Service
How did we calculate this?
Pros
Robust checking account features

Members get part ownership in the credit union

Debit card rewards

30,000 fee-free ATMs

High-tech services and mobile app

Earn better benefits with multiple Logix accounts, including loans
Cons
Limited branch hours due to staffing shortages
Fees for CO-OP Shared Branch network transactions (except at Platinum rewards tier)
About Logix Federal Credit Union
Listed as one of GOBankingRates' Top 100 Banks for 2022, Logix blends high-tech features with in-person banking services and the friendly customer service of a nonprofit credit union. Founded as the Lockheed Aircraft Employees Federal Credit Union in 1937, the organization's modern offerings belie its long history as a fixture across Southern California. In the past two years, Logix has returned approximately $10 million to its members in the form of dividends. It is one of the few banks or credit unions with a rewards debit card, where you can earn a point for every $2 in purchases. A wide range of products for customers of all ages and income levels makes Logix a top choice if you qualify for membership based on your employment and state of residency.
Checking Accounts
Logix offers many of the features of big banks, including an "early payday" option for members with direct deposit, access to a huge network of 30,000 ATMs, and a rewards debit card, all of which set it apart. It also has a low-fee or no-fee account for young adults and a free checking account for teens ages 13 to 18. These offerings make Logix family-friendly and affordable.
The mobile app allows easy electronic deposits without visiting a branch.
Logix's checking account offerings include five products, with checking accounts for teens (age 13 to 18) and a NextGen Checking account for young adults (18 to 24). The Teen Checking account has no fees, while the NextGen account has a low fee of just $2.95, which is waived with e-Statements.
Advantage Checking and Premier Checking both have associated fees but deliver a lot of value for the money. With a balance of $2,500 or more with a Premier account, you can earn dividends. Plus, there are many ways to have the service charges waived. The Advantage Checking fee of $5.95 ($3.95 with e-Statements) can be waived with a direct deposit of $250 or more or an average daily checking balance of $750. The Premier Checking fee of $8.95 ($6.95 with e-Statements) can be waived with a $2,500 daily checking balance. Both programs waive fees if you achieve Gold or Platinum level with Logix Relationship Rewards by holding multiple accounts with the bank (including loans and deposits).
It would be nice to see dividend options available for all customers, not just those with a minimum balance of $2,500 or more, in addition to fee-free checking with no requirements. But because of the value Logix delivers to customers with 30,000 fee-free ATMs and exemplary customer service, it's still worth considering an account with the credit union, especially if you can meet the minimum balance or direct deposit requirements for free checking.
Savings Accounts
Logix's savings accounts are highly rated, with an overall 4.7-star rating from consumers and 290 5-star reviews, according to the credit union's website. It's easy to open an account with just $5. The ability to put money into Extra Savings accounts or buckets is perfect for people with specific savings goals.
Once you open your main account, you can open additional accounts for specific reasons. An Extra Savings account lets you save for any reason, while the Vacation Club and Holiday Club accounts let you save for special events. You can set up automatic deposits or transfers from your paycheck for your main savings account or your Extra Savings account, making it easier to tuck money away and watch it grow.
Logix delivers an APY of 0.25% for its savings accounts, which is highly competitive.
CD Rates
Certificate accounts, or CDs, can offer higher dividends if you are willing to keep the money in the account for specific terms. Logix offers CDs with terms from 91 days to 60 months, with dividends earned daily and compounded monthly. There is a $1,000 minimum balance to open a CD. Logix will waive early termination fees if you decide to invest your CD funds into a qualifying annuity or mutual fund, making the CD a good vehicle to grow your money as you make other investment decisions. Logix certificates offer rates ranging from 0.15% to 1.15% APY, depending on terms and the amount you invest. You can also earn higher rates through the Relationship Rewards program.
Money Market Accounts
If you have a bit more to invest and want a more flexible savings vehicle, a Logix money market account allows you to begin with an initial investment of $2,500 and continue depositing money on an unlimited basis to earn more dividends. The dividend rate is currently 0.30% to 0.50%, which is competitive to CDs and higher than most savings accounts. To receive the highest APY, you'll need a balance of $100,000 or more.
Best Features of Logix Federal Credit Union
Here are the details on some of Logix's top features.
Mobile and Digital Experience
Logix has robust online and remote banking services that include mobile check deposits and interfacing with Apple Pay, Google Pay and Samsung Pay. You can even set up payment reminders and pay bills online or through the app. You can also transfer money to and from external accounts. One handy feature is the ability to add "travel notes," which can help keep your Logix account from being flagged for fraud if you show a lot of transactions in places where you don't normally live, work or shop.
Customer Service
Logix Federal Credit Union's commitment to customer service is exemplified by a robust presence on Twitter and Facebook that keeps the credit union connected to its members. Logix also offers a variety of other ways to reach out if you need assistance. You can call its Member Service Center at 800-328-5328. Assistance is available by phone Monday to Friday, 7 a.m. to 7 p.m. PT, and Saturday, 9 a.m. to 3 p.m. PT. You can also get in touch with a representative via the live chat feature on its website, use its online form for general questions, or send a secure message via the online banking platform.
Rewards
In addition to the debit card rewards program, Logix stands out with a Relationship Rewards program that delivers more to members based not just on account balances but also on loan balances. The more you bank with Logix, the more you'll receive.
Logix offers three Relationship Rewards tiers: Silver, for members with $20,000 or more in balances and loans; Gold, for members with $35,000 or more in balances or loans; and Platinum, for members with $100,000 in balances or loans. All amounts exclude money held in certificates.
Reward membership delivers discounts on loan fees and interest rates, additional points on purchases with your Platinum Rewards credit card, monthly service charge waivers on your checking account at the Gold and Platinum levels, and other features.
Breadth of Products
In addition to checking, savings and money market accounts and CDs, Logix offers a wide range of loan products, from mortgages to auto loans (and refinancing options for both). The organization also services student loans and personal loans. One of the attractions to writing your loan through Logix is that you can gain access to the Relationship Rewards program to save money on banking fees, earn extra perks, and even get a discounted rate on your loan.
Editor's Favorite

The Relationship Rewards program stands out as a rare offering from Logix Federal Credit Union. Combined with exemplary Logix Federal Credit Union reviews and its wide range of flexible products for consumers of nearly every age, Logix stands out from larger banks through personalized service.
Logix Federal Credit Union vs. Competitors
Here's a look at how Logix compares to other options.
Logix vs. Chase
Logix's basic checking account, Advantage Checking, has a lower monthly service fee of $5.95 ($3.95 with e-Statements) compared to $12 for Chase. Both financial service providers waive fees if you maintain minimum balances: $1,500 for Chase and $750 for Logix. Logix delivers a much higher APY on savings accounts at 0.25% compared to Chase's standard savings APY of 0.01%.
Logix vs. Kinecta Federal Credit Union
Logix stacks up favorably against top credit unions, as well. Its savings account offers an APY of 0.25%, while Kinecta's savings account only delivers 0.05% APY. On the other hand, Kinecta offers a College Saver certificate, which members under the age of 18 can open with a minimum opening deposit of $100. Logix doesn't offer a certificate option that is specifically designed to help its members save for higher-education costs.
Final Take
Logix has earned its reputation as a highly ranked credit union, garnering a spot on GOBankingRates' list of the Top 100 Banks for 2022. If you meet the requirements for fee-free checking, Logix is worth a look. Otherwise, other credit unions, such as Alliant, which offers fee-free checking and savings, may be a better option. Young adults just embarking on better money management may also like Logix, as it's easy to have the checking account fees waived and the Logix mobile banking app and online presence seem to be designed for the digital generation with robust features and easy navigation.
Logix Federal Credit Union FAQ
Here are the answers to some commonly asked questions about Logix Federal Credit Union.
What is the Logix Federal Credit Union MoneyMover?

Logix has a feature called MoneyMover, which allows you to transfer money to and from external accounts. Members can find the feature in the Logix mobile app under "Manage Transfer Accounts."

How can I get paid faster with Logix?

Logix processes direct deposits from employers as soon as they receive notification, which means that money could hit your account two days earlier than it would if you were waiting for a paper check.

How do I open a Logix account?

Logix makes it easy to open an account online, by phone, or by visiting one of the 18 branches in 15 cities across California.
This article was updated on Feb. 8, 2022, to clarify scoring based on writer's review.
Rates are subject to change; unless otherwise noted, rates are updated periodically. All other information on accounts is accurate as of Jan. 10, 2022.
Editorial Note: This content is not provided by Logix Federal Credit Union. Any opinions, analyses, reviews or recommendations expressed in this article are those of the author alone and have not been reviewed, approved or otherwise endorsed by Logix Federal Credit Union.
Take Advantage of our Best Offer(s)