MidFirst Bank Review: Plenty of Options With Waivable Fees
GOBankingRates Score
Quick Take: MidFirst offers a host of banking products and services, including a variety of checking accounts and the option to waive monthly service fees. The bank also prides itself on providing highly personalized customer service and well-trained staff to assist customers with their financial goals.
Checking Accounts
Savings Accounts
Products and Services Offered
Banking Experience
How did we calculate this?
Pros
Variety of checking account options

 

Waivable service fees

 

Free checking and savings options designated for children

 

Live customer service is available seven days per week
Cons
More competitive rates may be found elsewhere

Opening an account requires a deposit
MidFirst Bank Overview
MidFirst Bank, with over $33.1 billion in assets, ranks as the largest privately owned bank in the United States. Even though it can compete with larger banks when it comes to the range of products and services it offers, it strives to act as a community-oriented bank in the personalized way that it serves its customers. The bank serves 900,000 customers across the nation and has primary markets located in Oklahoma, Phoenix, Dallas and Denver.
MidFirst Bank made GOBankingRates' list of the Best Regional Banks of 2023.
Key Features
To help you decide if a banking institution is right for your financial needs, it can help to find out about its key features.
Checking Accounts
MidFirst Bank has five checking accounts, which makes it easier to find a checking solution that works well with your financial goals.
LiveFree Checking
LiveFree Checking is designed for depositors who want to be able to complete banking tasks online but aren't interested in earning interest or relationship discounts. The account requires a minimum deposit of $100 to open, and there's no monthly service charge as long as you opt for e-statements.
eChecking
MidFirst's eChecking account also requires a $100 minimum opening deposit, but this account allows you to earn an increased interest rate of APY on balances up to $20,000. To earn the increased rate, you'll need to complete at least 15 debit card transactions and one direct deposit or online bill payment each month. This account includes a $10 monthly service charge that can be waived with a $500 average daily balance or a $250 monthly recurring direct deposit.
M Account
If you're looking for a more traditional checking account, the M account is a non-interest-bearing account that requires a $100 minimum opening deposit. The $10 monthly service charge is waived if you have at least one of the following: a $250 monthly recurring direct deposit, a $1,000 average daily balance or $50,000 in combined deposit balances.
M+ Account
The M+ account is an interest-earning checking option that requires a minimum opening deposit of $100, and there is a $15 monthly service charge. But the bank will waive it if you have a $2,500 minimum average daily balance or $50,000 in combined deposits.
Go Checking
Students ages 17 to 24 can qualify to open a Go Checking account, which does not include a monthly service charge. The account requires just $25 to open. Individuals who are younger than 17 can open this account jointly with a parent or guardian.
Savings Accounts
MidFirst has a couple of savings options to choose from.
Performance Savings
The Performance Savings account requires a $100 minimum opening deposit, and interest is compounded daily and paid monthly. It also allows for six free withdrawals per monthly statement cycle; each withdrawal in excess during the same month will incur a fee of $8. You can avoid the $5 monthly service fee if your average daily balance is $250 or more.
iSave Savings Program
The iSave Savings Program is designed for children under 17 to help them establish good saving habits with a reward for their efforts. After 12 consecutive monthly deposits, MidFirst Bank will match 50% of the average of the highest single deposit each month for a total of up to $25 each year. The minimum opening deposit for this account is $25, and there's no monthly service charge. Interest is compounded daily and paid monthly. Upon account opening, your child will receive a handy custom deposit journal to track savings.
Products and Services Offered
MidFirst Bank offers more than deposit accounts, including auto loans and mortgage loans. MidFirst allows customers to get preapproved financing for auto loans, so you can negotiate the best deal, plus the bank will discount the loan's interest rate if you sign up for automatic payment debits. MidFirst Bank offers mortgage loan prequalification to help prospective homeowners find out how much home they can afford before they start shopping. And if you already have a mortgage loan but want a better rate, the bank also offers mortgage refinance loans.
For MidFirst customers who are interested in a credit card, the bank offers rewards credit cards and platinum credit cards with great benefits and competitive rates. Additionally, for customers who are working to build their credit, MidFirst offers a secured credit card.
MidFirst also offers investment services, with advisors who can put together a diversified portfolio and help you reach your financial goals.
Banking Experience
Now that you know more about the types of deposit accounts MidFirst Bank offers, here's information about what it's like to bank there.
MidFirst Bank takes pride in training its staff well and offers personalized customer service seven days per week. Although the bank's automated line is available 24/7, MidFirst Bank allows you to call in and speak to a personal banker seven days per week, which is a step above what some other banks offer. A banking representative is available at 888-643-3477 Monday-Friday from 7 a.m. to 9 p.m. CT, Saturday from 8 a.m. to 6 p.m. CT and Sunday from noon to 4 p.m. CT.
The bank also has mobile apps for both Android and iOS users, with ratings of 3.3 and 4.8, respectively. The app allows you to deposit checks, check your balance, transfer funds and freeze and unfreeze your debit card.
Comparable Banking Options
To understand whether MidFirst's offerings might align with your financial goals, it can be helpful to see how it measures up to its competitors.
Bank of Oklahoma
Bank of Oklahoma offers checking accounts with low minimum opening deposits of $50, while all but one of MidFirst's checking accounts require a minimum deposit of $100. That one Midfirst Bank account, however, is Go Checking, which is available for younger customers up to 24 years old. Bank of Oklahoma's student checking option is available only to those under 18.
Arvest Bank
Arvest Bank offers six checking options to MidFirst's five options but does not have a designated checking account option for students like Midfirst does. MidFirst also offers higher CD rates than Arvest.
Final Take
MidFirst Bank is a full-service bank with plenty of account options and waivable service fees. While the rates may not be as good as what some other banks offer, the bank is still worth considering if you live near one of its locations. Additionally, the bank offers live customer service seven days per week, which is not the standard among banks. Consider opening an account with MidFirst if you live in one of its service areas and believe it's the right bank for you.
MidFirst Bank FAQ
Here are the answers to some commonly asked questions about MidFirst Bank.
Does

 

MidFirst

 

accept Zelle payments?

Yes,

 

Mid

F

irst

 

allows you to send and receive money with Zelle.

 

What is

 

MidFirst

 

Bank's routing number?

 

MidFirst has three routing numbers, depending on your location.

The routing number for Oklahoma is 303087995.

The routing number for Arizona is 122187445.

And the routing number for Colorado is 102089929.

If you need to set up a wire transfer, you use the routing number for Oklahoma, no matter where you are located

.

Is MidFirst Bank FDIC insured

?

 

Yes, MidFirst Bank is FDIC insured

.

Does MidFirst Bank charge a dormancy fee?

Yes, after 12 months of inactivity on an account, MidFirst Bank will charge a dormancy fee of $5 per month.

 

Is MidFirst Bank a real bank?

Yes, MidFirst Bank is one of the largest privately owned banks in the U.S.

Does MidFirst Bank have monthly fees?

While the majority of MidFirst Bank's deposit accounts do have a monthly service fee, there are options to have service fees waived.

Is a minimum balance required at MidFirst Bank?

Yes, MidFirst Bank does have minimum balance requirements on many of its accounts to help account holders avoid service fees.

Which U.S. bank has the best reputation?
Rates are subject to change; unless otherwise noted, rates are updated periodically. All other information on accounts is accurate as of Jan. 4, 2023.
Editorial Note: This content is not provided by any entity covered in this article. Any opinions, analyses, reviews, ratings or recommendations expressed in this article are those of the author alone and have not been reviewed, approved or otherwise endorsed by any entity named in this article.
To discover the Best Regional Banks, GOBankingRates looked at the top regional institutions (excluding credit unions, online banks and neobanks) with under $100 billion in total assets. To determine rankings, GOBankingRates looked at the following factors: (1) checking product minimum deposit; (2) monthly checking fee ratio (percentage based on the minimum to avoid the fee compared to the monthly fee itself); (3) savings product minimum deposit; (4) savings product APY; (5) Bauer rating (out of 5 stars); (6) products/services offered (auto loans, mortgage loans, credit cards, investment services and insurance); and (7) the average mobile app rating between the Android and Apple app stores. All factors were then scored and combined, with the lowest score being best. Factors (1) and (3) were weighted 0.5 times, factor (4) was weighted 2.5 times, and factor (6) was weighted 1.5 times.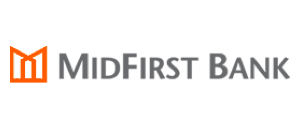 Take Advantage of our Best Offer(s)