Best Banks in Arizona 2022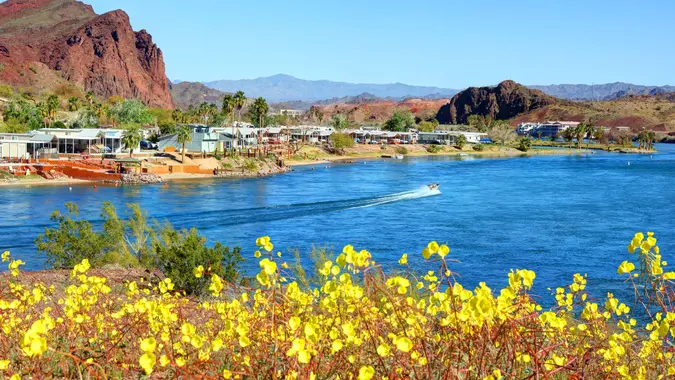 DenisTangneyJr / Getty Images/iStockphoto
According to the FDIC, there are 13 banks headquartered in Arizona. However, dozens of national banks also have a presence in the state. To help you make a choice from the best banks in Arizona, GOBankingRates produced a list of top institutions. The list of "best banks near me" has been narrowed down to eight banks.
Best Banks Near Me: How Banks In Arizona Made the List
GOBankingRates releases the annual Top 100 Banks report based on customer reviews, fees, market share, interest rates and more. The best banks in Arizona list consists of the top financial institutions with physical branches in the state.
8 Best Banks in Arizona
Here's more on the best banks in Arizona and what makes them noteworthy.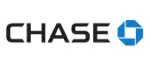 Chase Bank
Why it stands out
:
Chase Bank
manages over $3 billion in assets, making it the largest bank in the U.S. It's a one-stop-shop for banking services, ready to support your financial journey. The number of account options and financial services available are impressive. You'll find banking, loans, credit cards, retirement planning, business banking, investing and wealth management. If branch availability is important to you, you'll find over 200 Chase branches in 56 Arizona cities.
Pros
Mobile app with high customer ratings
Lucrative new account bonuses
Waivable monthly maintenance fees
Self-directed investing, robo-advisor services or investment advisors available
Cons
Low yields on savings and CDs
What to look for
: Take advantage of Chase Bank's full offerings including mortgage loans, checking and savings accounts to qualify for better relationship rates and waived monthly maintenance fees.
READ OUR FULL REVIEW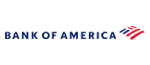 Bank of America
Why it stands out
:
Bank of America
keeps checking accounts simple by providing three tiers of one Advantage Checking account: Safe Balance, Plus and Relationship. In addition, the bank provides a full-featured mobile app for the times you'd prefer to skip the teller line. Bank of America has physical branches and ATMs in 44 Arizona cities. However, the
company website and mobile app
are good alternatives to visiting a branch, making it possible to handle most of your banking needs any time of the day. Pay bills, transfer funds and manage your Bank of America loans and accounts all in one place. A digital assistant named Erica is on standby to help you with tasks such as setting up notifications or regularly updating you on your spending.
Pros
Advantage checking is available in three tiers from basic checkless to premium
Fees on most accounts can be waived
Merrill Edge self-directed investing available
Preferred Rewards account holders have access to special rates and savings
Cons
Rate yields on your deposits are relatively low at

0.01%

to

0.04%

No money market account available
What to look for
: Bank of America understands you're likely to have evolving needs over time. Its checking product, Advantage checking, can toggle between three phases depending on your needs. Start with SafeBalance, the lowest-cost level of checkless banking with a $4.95 monthly maintenance fee. The fee can be waived if you're a student or enrolled in Preferred Rewards. You can always upgrade to the two other account levels featuring paper checks, overdraft protection and interest without having to close your existing account.
READ OUR FULL REVIEW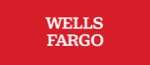 Wells Fargo
Why it stands out
: Wells Fargo has the
most branches in the U.S.
You'll find 173 banks in Arizona and 498 ATMs. And if you're comfortable with digital banking, the wide availability of ATMs and solid mobile app makes it possible to replace a human teller for nearly all your financial needs.
Pros
Highly-rated mobile banking app
Accounts available with low opening deposit minimums at $25 and waivable monthly maintenance fees
Customer service available 24/7
Order foreign currency for pickup
Cons
Low APY of

0.05%

on most accounts
What to look for
: While the low-entry-level bank accounts are a plus, watch out for the hidden charges, such as
overdraft fees
. Bank of America can charge you up to three $35 overdraft fees per day if your balance falls into the negative. Enabling overdraft protection for your checking account and debit card can help you
avoid pricey overdraft fees
.
READ OUR FULL REVIEW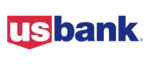 U.S. Bank
Why it stands out
:
U.S. Bank
makes opening an account in Arizona accessible. Small opening balance requirements and
waivable monthly maintenance fees
make it possible for nearly anyone to afford to open a checking account. U.S. Bank also offers higher-yield interest rates than many other banks. Account holders have access to rates of
0.05%
0.05% with Platinum checking. If you can hold your money in an account for an extended period of time, the bank's
certificates of deposit
have lucrative high APYs, particularly for the 59-month term.
Pros
Access to U.S. Bank and MoneyPass ATMs nationwide
Choose from 15 debit card designs for your checking account
Higher-yield interest rates
Accounts have minimal opening balance requirements of $25 to $100
Cons
Can charge up to four overdraft fees per day of $36 each
What to look for
: The Elite Money Market Account ranked as one of the
Best Money Market Accounts of 2022
. You can open one with just $100 and start earning interest right away. The $10 monthly maintenance fee can be waived with a $10,000 daily balance.
READ OUR FULL REVIEW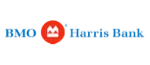 BMO Harris
Why it stands out
:
BMO Harris
offers higher-than-average interest rates and low-cost checking options to stretch your dollar further. A Premier money market account's base rate is
0.50%
APY. Higher balances can earn a bonus of 0.03% to 0.07% on the rate. CDs also have higher yields. BMO Harris has branches throughout the state, conveniently located in retailers and businesses such as gas stations, CVS pharmacies and Safeway markets.
Pros
Relationship banking available
Branches in over 100 Arizona towns and cities
CDs starting at $1,000 minimum; terms range from 3 to 30 months CD earns

0.05%

and higher for other terms
Checking available with no monthly maintenance fees
Cons
Can charge up to three overdraft fees per day of $36 each
What to look for
: The Smart Money or Smart Advantage checking accounts are both low-cost options. Smart Advantage has no monthly maintenance fees. Smart Money checking comes with a $5 monthly maintenance fee if you're 25 or older but doesn't have any overdraft fees.
READ OUR FULL REVIEW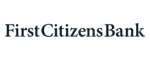 First Citizens
Why it stands out
:
First Citizens
is another bank in Arizona that's good for individuals just getting started with banking. First Citizens Bank has free checking and savings account options with low opening balance requirements. If you're ready to try your hand at more advanced banking such as a money market account, you'll find that First Citizens offers
unlimited transactions
for money market holders as long as the transfers and withdrawals are made at the Tucson, Scottsdale or Chandler branch.
Pros
Free checking with a $50 minimum to open
Better-than-average interest rates for savings, CDs and money market accounts
Unlimited transfers and withdrawals allowed at branches for money market account holders
User-friendly mobile banking app
Cons
Only three physical locations in Arizona
Minimal APY of

0.05%

on premium checking accounts
What to look for
: Besides the quality money market accounts, the Free checking account is a good way to get started with the bank. There are no monthly fees and overdraft protection is included, to help you avoid pricey non-sufficient funds charges. Start with $50 or more, without having to maintain a minimum balance.
READ OUR FULL REVIEW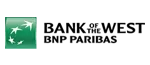 Bank of the West
Why it stands out
: Bank of the West is one of the best banks in Arizona and one of the
top regional banks
. Sustainability-minded individuals who care about the environment will appreciate the bank's efforts to support environmental causes and keep deposits from funding big tobacco, arctic drilling and more. There are 17 branches in the state when you need personalized help. For everyday banking activities, the mobile app and website have all the tools you need to manage your accounts.
Pros
Checking and savings accounts with no minimum balance requirements
Socially responsible banking
Open accounts online or at one of the 17 branches in the state
Choice money market savings earn

1.07%

to

1.07%

APY
Cons
Minimal

0.01%

APY on savings-account balances
What to look for
: Bank of the West's autosave feature can help you set aside $75 or more per month towards savings. It's a great way to grow an
emergency fund
. Interest is tiered based on your balance. Start with 0.02% to 0.03% until you reach $10,000. Earn interest at a higher rate for larger balances.
READ OUR FULL REVIEW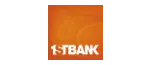 FirstBank
Why it stands out
: FirstBank has accounts individuals new to banking -- or on a budget -- will appreciate. Low to no minimum opening requirements and no monthly fees are just a couple of highlights. The Anywhere account is the bank's digital account. Paired with the mobile app, you can handle banking from anywhere. Plus, you can set up automatic savings transfers and round ups on debit card transactions to allocate the spare change to your savings account.
Pros
Highly-rated mobile banking app
15 branches in nine Arizona cities
Accounts with no minimum opening requirements available
Approximately 100 ATMs in addition to 15 branches
Cons
What to look for
: The Bloom package is another good starting option, providing interest-earning basic checking and savings. Although the accounts earn a low interest rate for balances less than 19,9999.99, there are no monthly maintenance fees to worry about or minimum opening requirements.
READ OUR FULL REVIEW
Takeaway
Arizona has many quality bank options ranging from large, national banks to smaller, community institutions. There is no wrong or right decision when you know what you'd like from a bank — and whether the financial institution can provide what you need. The best banks in Arizona on this list are among the best, but there are other options such as online banks.
Best Banks By Region
Rates are subject to change; unless otherwise noted, rates are updated periodically. All other information on accounts is accurate as of August 9, 2022. Rates may vary by region. To verify rates in your area, check the credit card issuer's website for details.
To discover the Top 100 Best Banks, GOBankingRates looked at all institutions with available published data (National, Regional, Local, and Online) from the 2022 Best Banks categories as well as all Credit Unions with over $1 billion in total assets and accessible to a wide audience. GOBankingRates looked at the following factors: (1) total assets as sourced from the FDIC and NCUA; (2) number of branch locations as sourced from the FDIC and NCUA; (3) checking account annual fee; (4) savings account APY rate; (5) 12-month CD APY rate; (6) customer service products offered (24/7 customer service and live chat with a human); (7) Bauer rating (out of 5 stars); (8) products/services offered (auto loans, mortgage loans, credit cards, investment services, and insurance); and (9) the average mobile app rating between the android and apple stores. All factors were then scored and combined, with the lowest score being best. Factors (1) and (4) were weighted 1.5 times in final scoring, factor (2) was weighted 2 times, factor (6) was weighted 0.5 times, and factor (8) was weighted 2.5 times. For all Savings and Checking Account data only the basic accounts/products offered at each institution was analyzed. Rates and fees subject to change.
GOBankingRates is a personal finance and consumer interest rate website owned by ConsumerTrack Inc., an online marketing company serving top-tier banks, credit unions and other financial services organizations. Some companies mentioned in this article might be clients of ConsumerTrack Inc., which serves more than 100 national, local and online financial institutions. Rankings and roundups are completely objective, and no institution, client or otherwise, paid for inclusion or specific placement. Any opinions, analyses, reviews or recommendations expressed in this article are those of the author alone and have not been reviewed, approved or otherwise endorsed by the companies included in the article. All fees and rates are subject to change at the issuers' discretion. Some interest rates might be short-term or promotional offers only, and it is possible additional terms and conditions must be met to obtain the interest rates listed. Rates and availability might vary by region. Verify terms and conditions before opening an account.
GOBankingRates bases its assessment of "best" and "top" products on the above-stated parameters to create a baseline for comparison. This assessment is an approximation of "best" and "top" designed to help consumers find products that might be appropriate for them. There could be other options available as well. Consumers should consider various options appropriate for their circumstances.