PeerStreet Review 2021: Investing in Real Estate Loans
GOBankingRates Score
Quick Take:
PeerStreet is a
real estate investing
platform that connects borrowers and investors, facilitating real estate crowdfunding. Since it has a high risk tolerance and low minimum requirements of just $1000, the platform attracts people of different ages and income levels. However, it trails behind its competitors, like
RealtyMogul
, because it's only available to accredited investors.
Deal Availibility
Ease of Use
Due Diligence
Customer Service
How did we calculate this?
Pros
Automated investing
Solid track record
Transparency in fee structure and loan portfolio
Low minimum
Cons
Only allows accredited investors
Illiquid investments
What Is PeerStreet?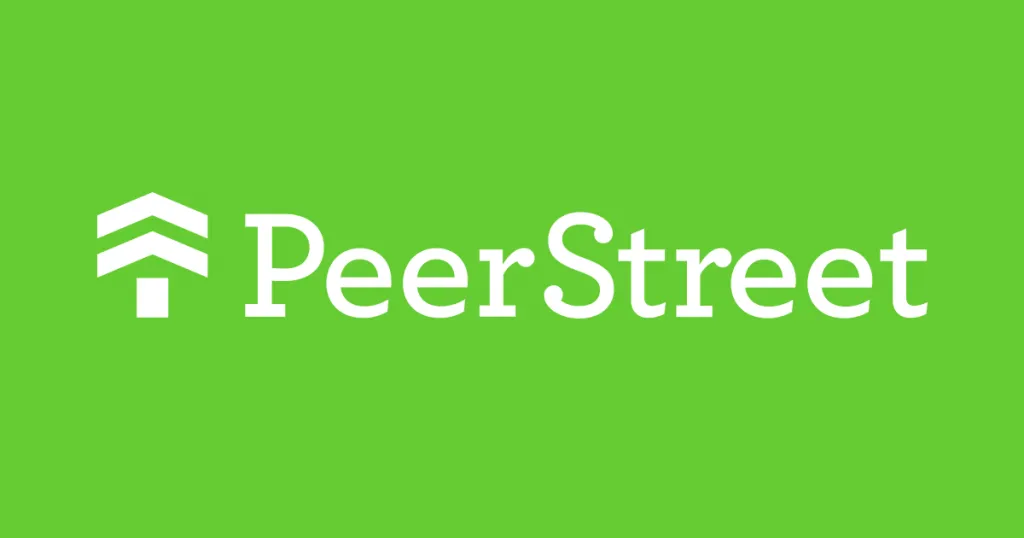 PeerStreet is an online real estate crowdfunding platform allowing accredited investors to invest in real estate loans. In simple terms, the marketplace facilitates peer-to-peer lending.
It is an excellent platform for people who want to earn a passive income without putting their principal amount at risk. Real estate assets back PeerStreet's loans so that your capital is protected.
Make Your Money Work For You
PeerStreet differs from real estate investment trusts, or REITs, as investors can choose the loans they want to invest in. This is contrary to REITs, in which an investor's share is the percentage interest in the real estate portfolio the trust holds.
Although PeerStreet has an impressive record, investors are even safer due to the loans being held by third parties. Even if the marketplace went out of business, the investors would get paid by the third-party trustee.
As for its performance, PeerStreet has transacted a total of $4 billion to date and has 44 states represented in its portfolio.
PeerStreet Features
PeerStreet makes real estate lending easier for investors with the following features:
What PeerStreet Offers:

Automated Investing: As an investor, you can set your criteria when you become a member. The platform will then automatically allocate the capital according to your preferences. You can decide to get out of any investment within 24 hours of the allocation. This feature is perfect for investors who are uncertain about their plans.
Expected Annual Returns: PeerStreet maintains a loan investment to earn an APR of 6% to 9% on average. As compared to mortgage companies and banks, these rates may be higher. Still, PeerStreet claims borrowers accept them because they want to get their capital more quickly.
Choice of Investment: On PeerStreet, you can choose the loan you want to invest in to build a portfolio of your liking.
Different Account Types: The regular taxable investment account is not the only option available on PeerStreet. Some alternative accounts include Roth IRA and traditional IRA.
Track Record: Up until now, PeerStreet has maintained a solid track record. The success rate on the platform is very high, often giving the investors an excellent return on their money.
Make Your Money Work For You
How Does It Work?
PeerStreet has a very streamlined working mechanism, which allows borrowers and investors to benefit mutually. Originators on the platform put the deals together and act as representatives of the principal parties in the deal.
Accredited investors on PeerStreet then fund the loans. Remember that the investment you make through the platform is on the real estate loan, not the real estate itself.
Loan Terms with PeerStreet
Typically, the loans have shorter terms of six to 24 months. PeerStreet offers its services across the country on different real estate projects, including single-family residences.
Real estate experts at PeerStreet underwrite the real estate loans using advanced algorithms, manual processes and big data analytics. In this way, they ensure the loans turn into high-yield investments.
Available To Experienced Lenders
More importantly, PeerStreet only allows experienced and seasoned private lenders on its website. The lender needs to show a promising track record. As for due diligence, originators and investors have to perform it themselves when selecting the loans they wish to invest in.
According to PeerStreet's website, the marketplace has an easy and quick three-step process:
Borrowers Get Loans: With your investment, the lenders get money to support real estate borrowers.
We Collect Payments: Then, PeerStreet collects payments from the borrowers as they pay monthly interest on the loans.
You Get Paid: Finally, PeerStreet gives you your share from that monthly payment.
Make Your Money Work For You
As an investor, you can review the investment yourself. If you are highly experienced, you can use manual tactics to diversify your portfolio. Otherwise, the platform also offers automatic methods, allowing you to find investments across many borrowers, LTV ratios, lenders, geographers, rates and asset classes.
Pocket: An Alternative to a Savings Account
PeerStreet also has Pocket, which is a lucrative alternative to savings accounts in banks that offer low yields. In Pocket, you can earn interest on the cash you have not invested on the platform. It has the following features:
Single-click deposit
No minimum balance
No maintenance fees
Market-leading interest rate
$1,000 minimum investment
Competitors
The major competitors of PeerStreet include Crowdstreet, Fundrise and Streitwise. Here is how they compare to PeerStreet.
Features
Fundrise
Crowdstreet
Streitwise
Minimum Investment
$500
$25,000
$5,000*
Private REIT
Yes
No
Yes
Account Fees
-0.15% advisory fees
-0.85% annual management fees
No investor fees
-3% up-front
-2% management fee per year
*current offering as of Oct. 14, 2021
As compared to its competitors, PeerStreet is a good option for accredited investors since the minimum investment requirement is low.
Make Your Money Work For You
However, unlike some of its competitors, PeerStreet does not have a supported app. It is not much of a problem, though, since the website is mobile-optimized.
Final Take
When peer-to-peer lending is in question, the risk is inevitable since nonpayment is a legitimate issue that arises from time to time. In certain instances, the borrowers cannot pay their loans back, putting a stop to the investors' interest payments.
However, PeerStreet eliminates this problem by backing each loan with a real estate asset. Therefore, even if the borrowers have trouble paying the loans back, the investor has some recourse.
As compared to many other platforms, PeerStreet has a high success rate, with most loans being paid off without any foreclosure needed. Due to this solid track record, PeerStreet is understandably a good investment marketplace for accredited investors who want to earn a passive income.
Our in-house research team and on-site financial experts work together to create content that's accurate, impartial, and up to date. We fact-check every single statistic, quote and fact using trusted primary resources to make sure the information we provide is correct. You can learn more about GOBankingRates' processes and standards in our editorial policy.
Make Your Money Work For You