Pennsylvania State Employees Credit Union Review: Online Credit Union With Cash-Back Rewards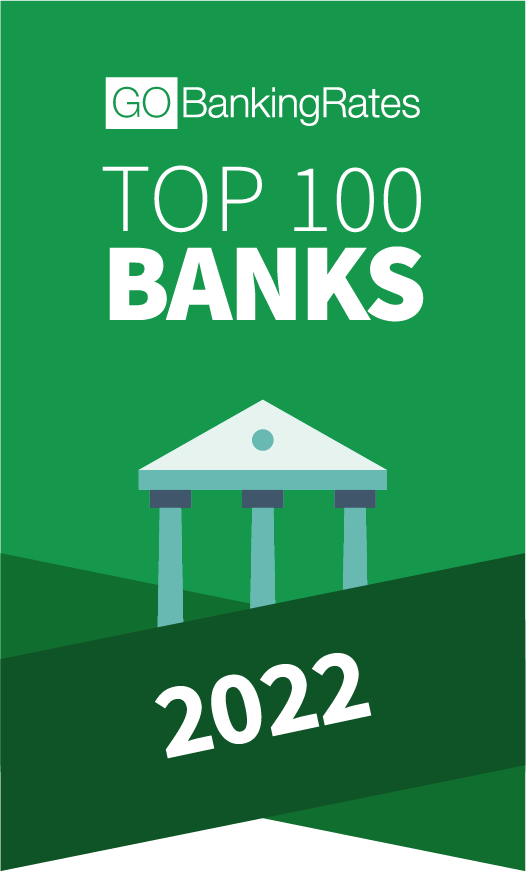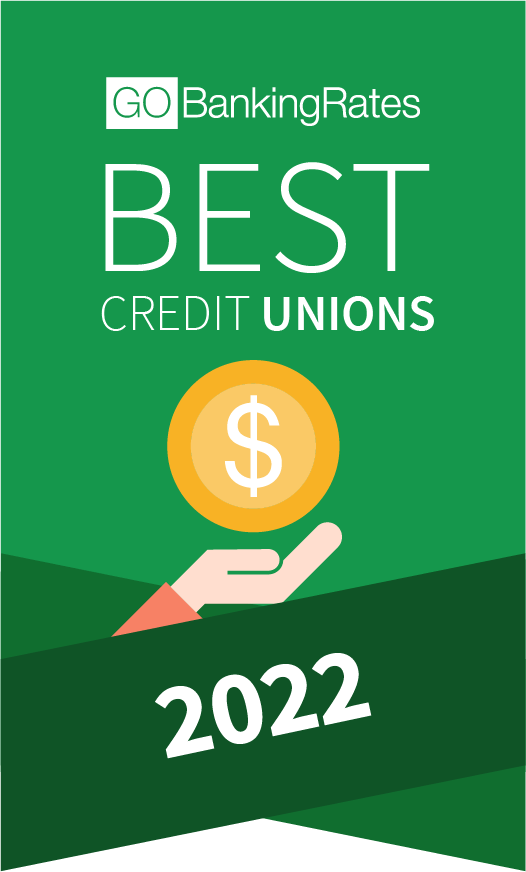 GOBankingRates Score
Quick Take:
With more than 800 employees and 500,000 members, PSECU is Pennsylvania's largest credit union. With straightforward, fee-free checking and savings products, low-interest rate loans and a dedication to communities across the state, PSECU meets the needs of Pennsylvania residents of all ages and income levels.
Rewards and Referrals
Rates
Accounts for Kids
Digital Experience
How did we calculate this?
Pros
Free checking with no minimum balance

 

Variety of loan products

 

Special savings rates for kids under 18

 

Rewards debit card

 
Cons
Other financial institutions offer higher yields on savings
About Pennsylvania State Employees Credit Union
Pennsylvania State Employees Credit Union (PSECU) was created in 1934 and now has more than 500,000 members and $8 billion in assets.
There's very little not to like about Pennsylvania State Employees Credit Union. Ranked among GOBankingRates' Best Credit Unions and Top 100 Banks for 2022, PSECU offers a dividend-earning checking account, low interest rates on loans for members and a wealth of services.
PSECU was originally founded to help low-income state workers obtain loans at fair interest rates and better manage their money to improve their quality of life. Today, PSECU remains true to that vision with a wide range of loan products for its members, including auto loans, personal loans, home equity loans, mortgages, student loans and debt consolidation loans.
Notably PSECU shows that it cares about the state and local communities, donating time and money to organizations across the state and providing free financial education. For cause-conscious Pennsylvania residents and college students, PSECU checks all the boxes for a great place to bank.  
Checking Account
PSECU has one checking product, which keeps things simple. The free checking account, with no minimum balance, offers a dividend payment of 0.10%. Not every credit union offers a dividend-earning checking account with overdraft protection and an optional Courtesy Pay feature, which covers ACH transactions and Bill Payer checks even if there isn't money in your account. You can opt out of the Courtesy Pay service if you would prefer not to pay overdraft fees.
PSECU gives members access to a network of 70,000 fee-free ATMs, free checks and a free overdraft protection transfer service. Through the organization's online banking service and digital banking app, members can get account alerts and a free credit score.
Savings Accounts
PSECU's savings account products are also simple and straightforward. The organization permits members to open as many as four savings accounts with a single $5 deposit to secure your membership in the credit union.
Multiple savings accounts, all with a dividend yield of 0.15% APY, make it easy to manage your money and save for events.
For instance, you can set up one account for emergency savings and work to accrue the recommended three to six months in emergency savings, set up another account for a family vacation and another for a down payment on a new car or home renovation. Seeing how your money is adding up in each account can help you determine where to allocate funds and inspire you to continue saving and see your money grow.
The PSECU Money Market account offers dividends of 0.25% on balances greater than $500. No minimum is required to open or maintain the account, making it the ideal long-term savings vehicle if you want to start small.
Children under 18 can open accounts and earn 1.00% APY on balances up to $500, 0.05% on balances over that.
Share Certificates
For short- and long-term savings, a share certificate may be your best option. As long as you're a member with $5 deposited in any PSECU savings account, you can take advantage of certificate savings at higher yields.
The credit union offers share certificates with terms ranging from three to 60 months, with a three-month certificate returning 0.50% APY and a 60-month certificate bringing in 1.55% APY.
A minimum deposit of $500 is required, and certificates are insured by the National Credit Union Administration — the credit union equivalent of the FDIC — for up to $250,000 across accounts.
Editor's Favorite

Of all the free services offered by PSECU, the Overdraft Protection Transfer Service may be one of the most convenient – and the hardest to find at bigger banks or other credit unions. If you set up the service, you won't be charged a fee if your checking account goes into overdraft and pulls money from your savings account, money market account or other share account. However, if you use your PSECU Visa card to cover the payment, it will be considered a cash advance and you will be charged the associated fees plus interest, if applicable.
Best Features
Rewards and Referrals
PSECU has two features you won't find with many other credit unions: a debit rewards card and a referral program for members. If you already have a PSECU account, you can earn $50 for each friend who joins the credit union, up to $500. Simply invite 10 friends (or more) via Facebook, Twitter or email. When they sign up, PSECU will drop $50 in your checking account.
As if that's not rewarding enough, PSECU also has a rewards debit card that can earn you $0.05 in cash rewards with every debit card purchase over $10. If you have a PSECU checking account with $500 per month in qualifying direct deposits, that reward doubles to $0.10 per transaction. It's worth noting that this is not per dollar, but per transaction, so you won't pay for college on the extra cash. But it's always nice to see free money in your account.
Rates
PSECU's interest checking and money market account offer higher returns than the national average. The checking account's 0.05% APY beats the national average of 0.03%, while the money market account (0.10%) is a couple ticks better than the national 0.08% mark.
The savings APY of 0.15% is close to the national average (0.06%).
Interest rates on loans generally remain lower than you can find through conventional banks or loan services. For instance, the Signature Loan, PSECU's personal loan offering, has interest rates as low as 7.99% and flexible terms from 11 to 76 months.
Accounts for Kids and Students
Parents today understand it's important to introduce their children to money management when they are young. PSECU offers a variety of products that make it easy, including a custodial account for children under 18, with a high 1.00% yield on savings account balances up to $500.
College students can open checking or savings accounts with free credit score monitoring, digital banking and easy, free online funds transfers between other PSECU members.  
Digital Experience
PSECU redesigned its online platform in 2021 to mirror its mobile apps. The update, based on customer feedback, was focused on improving navigation and making it easier to access products. The site includes such elements as transaction history and current finances, credit score, quick links to oft-used features and personalized money tips.
PSECU's iOS mobile app is highly regarded (4.8 out of 5 stars on the App Store), while the Android app is slightly less favored (4.3 rating on Google Play).
PSECU vs. Competitors
PSECU vs. 1st Ed Credit Union
Like PSECU, 1st Ed Credit Union is in Pennsylvania. But you'll need a $100 minimum to open a checking account and earn dividends, while PSECU has no minimum deposit for checking. 1EdCU also doesn't offer a generous rewards program, although it has a rewards debit card offering 1 point for every $4 in debit card transactions. The PSECU rewards debit card program is more straightforward, offering up to 10 cents back on each transaction over $10.  
PSECU vs. Wells Fargo
PSECU may fare well against other local credit unions, but how does it stack up against the bigger banks? Wells Fargo requires a $500 minimum balance to avoid fees and does not offer an interest-earning checking product. You also need a minimum of $25 to open a checking account at Wells Fargo. You might think a bigger bank would offer greater access to ATMs without fees, but there are just 12,000 ATMs in the Wells Fargo network, compared to 70,000 fee-free ATMs in PSECU's network.
Final Take
PSECU's commitment to community, generous referral rewards program and free checking stand out to make it a top credit union for Pennsylvania residents. High yields for kids, plus a minimum required balance of $5 for a PSECU savings account, also make the credit union stand out as a solid choice for Pennsylvania families.
PSECU FAQ
Here are the answers to some of the most frequently asked questions about Pennsylvania State Employees Credit Union.
Who is eligible for membership in PSECU?

PSECU has partnered with more than 1,000

Pennsylvania

employers

, enabling their workers and family members to join the credit union. Employees of Pennsylvania state or local governments, municipalities and school districts and their family members can also join. If you are a graduate, faculty or staff member, student or former student

at

one of many Pennsylvania colleges, you and your family members are also qualified to join. If you don't meet any of these criteria, you can become a member by joining the Pennsylvania Recreation and Park Society for a one-time fee of $20. PSECU will reimburse you $10 of that fee when you open your PSECU online account.

 

Where can I find a PSECU branch?

PSECU is a digital-first credit union. You can access all banking services online or through the PSECU mobile app. You also

can

withdraw, deposit or transfer funds, view statements and get account balances at any of 70,000 fee-free ATMs throughout the U.S. or at other ATMs and receive a statement credit of up to $20 for fees paid.

 

How can I take advantage of PSECU's referral program?

Members in good standing

who are 18 or older can visit 

refer.psecu.com

 and enter

their

email to generate

an

exclusive referral link.

They can s

hare that link

with

friends

and

receive $50 in

their

account

s

for each

friend

who

becomes a member.

Members can earn up to $500 via these referrals.

 
Rates are subject to change; unless otherwise noted, rates are updated periodically. All other information on accounts is accurate as of Jan. 18, 2022.
This article was updated on Feb. 17, 2022 to clarify the scoring evaluation.
This content is not provided by Pennsylvania State Employees Credit Union. Any opinions, analyses, reviews or recommendations expressed in this article are those of the author alone and have not been reviewed, approved or otherwise endorsed by Pennsylvania State Employees Credit Union.
Take Advantage of our Best Offer(s)