PrizeGrab Review 2023: What To Know Before Joining
GOBankingRates Score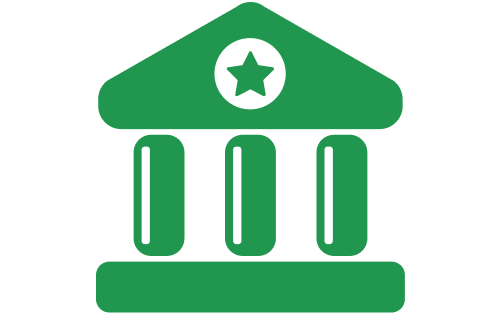 Quick Take:
PrizeGrab connects you to sweepstakes with payouts that include cash prizes and consumer goods. It's free to sign up, and winners are announced daily. Compared to other ways of
making money online
, it offers a high-risk, high-reward strategy. You may walk away with nothing. On the other hand, it's possible to earn up to $25,000 in prizes from a single sweepstake.
Earning Potential
Sign-Up Process
Ease of Use
Customer Service
How did we calculate this?
Pros
Sign-up and use are free
Prizes can be up to $25,000
Entry streak earns bonus points
No shipping fees on physical prizes
Cons
Emails can be misleading
The odds of winning are slim
PrizeGrab Overview 
PrizeGrab offers account holders access to a number of ongoing sweepstakes with prizes ranging from cash to gift cards and even consumer goods. Sweepstakes update frequently and residents of all 50 states, the District of Columbia and overseas U.S. territories can win. Sweepstakes update frequently, and PrizeGrab keeps you alert to new sweepstakes opportunities with daily emails.
Make Your Money Work For You
Key Features 
PrizeGrab offers a full slate of features that help it stand out from the competition.
Earning Potential
PrizeGrab offers a slew of prizes and all you have to do is pick your prize and enter the sweepstakes. While the odds of you winning will vary, you can enter multiple sweepstakes per day to boost your chances. In fact, when you enter at least 10 sweepstakes a day, you'll begin an entry streak. You will earn additional points each consecutive day you maintain the streak. Points are not redeemable for cash or other prizes. However, they can unlock bonus entry opportunities.
Sign-Up Process
The PrizeGrab sign-up process is very convenient. New users can make an account for free from their computer, tablet or phone. After providing your name, zip code and email, you will have access to the full offering of sweepstakes.
Ease of Use
Entering new sweepstakes on PrizeGrab is as simple as clicking "Enter Now." There are no other hoops to jump through or steps to take. Winners are announced daily and are notified via email. From there, PrizeGrab will deliver the prizes with the most appropriate method for the award — shipping physical prizes to the winner's home address for no additional charge and using email and snail mail for e-gift cards and cash. Physical prizes vary depending on the sweepstake but generally consist of consumer goods that range from large and small appliances to beauty products to electronics. 
Make Your Money Work For You
Customer Service
PrizeGrab offers multiple ways to get issues resolved or questions answered. They have a FAQ page on their website that answers a multitude of questions. If you need to notify the company of any issues, you can send an email to their support department or reach out on Twitter or Facebook.
How PrizeGrab Stands Out 
PrizeGrab stands out for its lack of fees and ease of use. Some of its competitor sweepstakes aggregator websites require that you go off the platform to enter into drawings. With PrizeGrab, you can apply for sweepstakes without ever leaving the website. You can enter a drawing with a single click of your mouse. 
Comparable Ways To Make Money Online
PrizeGrab isn't the only sweepstakes aggregator on the internet. Here is a look at two of its major competitors.
Sweepstakes Fanatics
Sweepstakes Fanatics aggregates free-to-enter drawings from around the internet. You don't need to pay a sign-up fee — in fact, you don't even need to make an account to use the website. Although, you can sign up for the Sweepstakes Fanatics email list to receive regular updates on new additions to the website. 
Make Your Money Work For You
Unlike PrizeGrab, Sweepstakes Fanatics does little beyond its core function as a third-party aggregator. There's no way to enter a drawing directly from the Sweepstakes Fanatics website. Instead, clicking a link will whisk you to the sweepstake website. 
Sweepstakes Advantage
Sweepstakes Advantage has been around since 1997, according to its website, and collects free-to-enter sweepstakes from around the web and links to them from one central location. You can access a limited number of the drawings and features for free, or you can create a paid account to access its full offerings. Subscriptions run from $10 monthly to a $60 annual plan.
The website includes a forum for users to chat with one another. You can also sign up for the Sweepstakes Advantage newsletter and submit your own sweepstakes for consideration. 
How To Apply 
Navigate to the right-hand side of the PrizeGrab homepage and sign in using your Facebook account, or make an account with your email address. If you create an account, you'll be asked to supply your full name, zip code and email address. Signing up is free and relatively quick.
Make Your Money Work For You
Who PrizeGrab Is Best For 
PrizeGrab is best for people who want to maximize their spare time throughout the day. Unlike other methods of making money online, PrizeGrab is not a guaranteed source of income. Many users report spending years on the website without winning prizes. If you enjoy the rush of entering sweepstakes and are realistic about your chances of winning, PrizeGrab might be for you.
Final Take 
PrizeGrab makes it easy for you to participate in many online sweepstakes without expending much effort. However, it's important to temper your expectations before you get started. Most users never win anything. Even if you keep up an entry streak, the points you win won't guarantee anything more than access to bonus opportunities. Ultimately, you should look at PrizeGrab as a source of recreation and not a second source of income.
FAQ
Here are the answers to some of the most frequently asked questions regarding PrizeGrab.
Is PrizeGrab a legitimate company?

PrizeGrab is a legitimate company. They hold an average of 4.5 out of 5 stars on Trustpilot with 818 reviews. According to the PrizeGrab website, it claims to have given away over $2 million in prizes to more than 10,000 winners. While not accredited by the Better Business Bureau, PrizeGrab is listed on its website with one 5-star review.

What sites are like PrizeGrab?

Some other sites like PrizeGrab include Sweepstakes Fanatics, Sweepstakes Advantage and Giveaway Frenzy.

Where is PrizeGrab located?

PrizeGrab is headquartered out of San Francisco, according to Crunchbase. While its trademark is registered to a San Francisco address for FunGrab, PrizeGrab's contact page lists a Miami address, as does the BBB profile.
Make Your Money Work For You
Editorial Note: This content is not provided by any entity covered in this article. Any opinions, analyses, reviews, ratings or recommendations expressed in this article are those of the author alone and have not been reviewed, approved or otherwise endorsed by any entity named in this article.