30 Smart Ways to Earn Money Online in 2019
You can earn money through reviews, teaching and more.
If you resolved to make more money in 2019, you aren't alone. After all, having even just a little extra cash can help you save more, ease your budget and finally pay off your debt. But landing a new high-paying job or launching a side business isn't always realistic, so you might need to get creative to meet your goals.
Luckily, there are ways to generate more money without working around the clock — or leaving the house at all. The internet offers a number of avenues for go-getters to grow their income, often from the comfort of their own couches. From taking surveys to teaching peers, you have many opportunities to earn money online and boost your savings.
1/30
monkeybusinessimages / iStock.com
Get Paid to Take Surveys
If you love sharing your opinions, consider getting paid for the feedback. Some companies will pay individuals to take surveys so they can gather valuable consumer and user data. You can find websites like Cashback Research that offer — you guessed it — cash for your opinions.
Sell Your Time and Talents
The website Fiverr promotes members' talents in multiple disciplines and connects them to people looking to pay for those skills. For example, if you're a digital photo-editing guru, you could find freelance projects to complete for compensation.
3/30
PeopleImages / iStock.com
Sign Up for Amazon Mechanical Turk
You probably won't get rich completing typical tasks on Amazon Mechanical Turk. However, you can make a good income over time if you're willing to perform simple tasks for clients. Common jobs include verifying details about restaurants, removing duplicate content from business listings and translating text into another language.
4/30
Maxxa Satori / iStock.com
Sell Your Original Instagram Photos
After sharing your social media photos on Instagram, you can also sell prints of your photos for a profit on Pixels and similar sites.
5/30
DragonImages / iStock.com
Share Your Knowledge
If you have in-depth expertise about a specific subject, you could create a website to sell your knowledge and skills to others. For example, you could offer music lessons over Skype for a fee or charge for video lessons on gardening.
List Household Items on Craigslist
Free to join and almost devoid of listing or selling fees, Craigslist lets users find both local and national buyers for their items — although the site encourages making only local sales to avoid scams. From kitchenware to baby furniture, you can list almost anything for sale on this massive site.
Try These: 28 Weirdest Ways to Make Money
7/30
mediaphotos / iStock.com
Become a Virtual Assistant
Freelance sites, such as the popular Upwork, often have jobs available for virtual assistants. Like with traditional assistant positions, virtual assistants get paid for helping executives with a wide array of tasks.
Self-Publish Digital Books
If you love to write and believe you can craft an entertaining fiction or nonfiction book, consider authoring and publishing a digital book through Amazon's Kindle Direct Publishing platform.
9/30
Alexey Boldin / iStock.com
Get Paid for Ad Views on YouTube
You don't need to invest in expensive video equipment to create YouTube videos. Simply learn how to use your smartphone's video recorder and upload entertaining or informative videos to the internet. You can then opt to run ads on your videos to get cash for views.
10/30
Todor Tsvetkov / iStock.com
Sell the Use of Your Photos, Videos and Other Media
Sites such as Adobe Stock allow you to contribute your prized photography in addition to other media, which can generate royalties from each sale.
11/30
hocus-focus / iStock.com
Sell Your Stuff on eBay
The internet is rife with online marketplaces where sellers can list items they no longer desire. Whether you want to sell your unwanted designer clothing or develop a high-volume online store, you can make extra money on sites such as eBay by unloading your wares.
Looking to Buy Cheap? The Best and Worst Things to Buy at a Garage Sale
12/30
Prykhodov / iStock.com
Become an Amazon Associate
This program allows you to earn money by including affiliate links to different products offered by Amazon. When a visitor views your blog or social media pages and clicks on the Amazon links, you will earn commissions from Amazon based on qualifying purchases made during that visitor's session.
13/30
vgajic / iStock.com
Become an Internet Life Coach
Life coaches help their clients achieve goals and improve their overall quality of life. You typically need to take courses to become a technical or executive coach, but you can become a successful life coach if you possess common sense and make a commitment to enjoy life every day and help others to do the same.
14/30
m-imagephotography / iStock.com
Engage on Social Media
Many retailers will compensate you for promoting their businesses on your website or social media pages. They might pay you in cash or gift cards. For example, some restaurants will give you a free item or discount if you check in on Yelp.
15/30
PeopleImages / iStock.com
Promote Businesses and Products via Affiliate Programs
If you have a website or blog, you can make money through multiple affiliations with other businesses and sites, which will pay you a percentage of the sales that you generate for them.
16/30
PeopleImages / iStock.com
Sell Handmade Items and Crafts
If you have an artistic side, consider selling handcrafted items on Etsy or another site to make money off your hobby. For best results, review a range of websites to find the best fit for your products.
17/30
shapecharge / iStock.com
Become a Freelance Writer
If you have a passion for writing, you might be able to make money writing content for blogs or websites. Many companies offer assignments to aspiring and experienced writers alike.
18/30
PeopleImages / iStock.com
Sell Customized Shirts Online
Selling graphic T-shirts is a big business. Customized shirts with clever messages or graphics are ideal for online sales, and sites such as Teespring allow you to design and sell these shirts for a profit. You can increase your profit margin through Teespring's pricing discount, which triggers as you sell more and more shirts.
19/30
killerbayer / iStock.com
Become a Third-Party Seller on Amazon
If you're a regular Amazon customer, you've likely seen products sold by third parties that are marked "ships from Amazon." These products come from sellers who send their wares to Amazon fulfillment facilities, which ship the item when a buyer is found.
Buy Local and Resell Online
Another way to make money is to find things in your area that are free or cheap and then sell them online for a profit. Many people hunt through local thrift stores for rare collectibles, vintage styles or cheap books or media to mark up and resell online.
21/30
elenaleonova / iStock.com
Promote Products With Original Content
You can find sites that offer bloggers cash for authoring and posting original copy about products or services to their sites. Just make sure to pay attention to Federal Communications Commission disclosure requirements when you're getting paid to promote.
22/30
Yuri_Arcurs / iStock.com
Buy Domain Names for Resale
Some people have made big bucks by owning desired domains and selling them to hungry buyers. For the minimal investment of buying domain names that you think will become popular — typically $2-$20 a year, according to GoDaddy — you might make a big profit down the line.
23/30
Franco Nadalin / Shutterstock.com
Rent Out Your Driveway or Parking Spot
Parking goes for a premium in most thriving cities, and renting an unused space in your driveway or deeded parking space can generate additional income. You can find apps such as JustPark that allow you to rent out your space when it's not in use.
24/30
Blulz60 / iStock.com
Sell Older Electronics
If you have a computer, laptop or cellphone that you no longer use, you might be able to sell it for cash. Although these tech items are built with older features, they often possess value to others.
25/30
Todor Tsvetkov / iStock.com
Create Niche Websites Featuring Google Ads
Niche sites exist to attract visitors seeking specialized information on various subjects. If you have a talent for website building, consider creating a site and using Google AdSense to monetize it.
Check Out: 9 Ways To Make Mailbox Money
26/30
baranq / iStock.com
Design Websites
If you have an interest in web development, take advantage of the demand for designers to build sites for businesses or organizations. Sites such as Upwork are a good place to start for finding clients and building your portfolio.
Need to sharpen up your skills? Here are 96 money-making skills you can learn in less than a year.
27/30
Izabela Habur / iStock.com
Teach an Online Course
Sites such as Udemy help aspiring teachers find paying students in their chosen disciplines. You can create online video courses and earn money when students pay to take them.
28/30
Petar Chernaev / iStock.com
Design Useful Apps for Mobile Devices
If you design a wildly popular app, you might be able to generate significant income. The iTunes and Android app stores give your creations wide exposure to prospective buyers. And income can be generated by charging for the app, displaying in-app ads or charging for in-app features and upgrades.
29/30
Eva Katalin Kondoros / iStock.com
Create a Winning Blog
If you're skilled with a pen, you might be able to generate cash by blogging. Some companies pay you to place affiliate links or ads on your blog, and others offer cash for writing about their products or services. You might even be requested for speaking engagements or other monetary opportunities if you're an expert in your field. Your blogging success will depend on your writing talent, what subject your blog covers and the popularity of the links you include.
30/30
andresr / iStock.com
Provide Online Tutoring
Sites such as Tutor.com by The Princeton Review will connect you with people looking to learn different subjects. You might be in particularly high demand if you're knowledgeable in math, science or a foreign language. You have to go through a screening process, but once you're approved, you can start getting paid.
Click through to read more about new and easy ways to make money from home.
More on Making Money
We make money easy. Get weekly email updates, including expert advice to help you Live Richer™.
Taylor Bell and Grace Lin contributed to the reporting for this article.
About the Author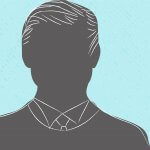 After a 30-year career as a successful banking executive, including two stints as CEO of small institutions, Bill became a full-time freelance writer in 2005. After earning his Bachelor's degree from Boston College, he received an M.B.A from Bryant University with concentrations in management and finance.