RBC Wealth Management Review
GOBankingRates Score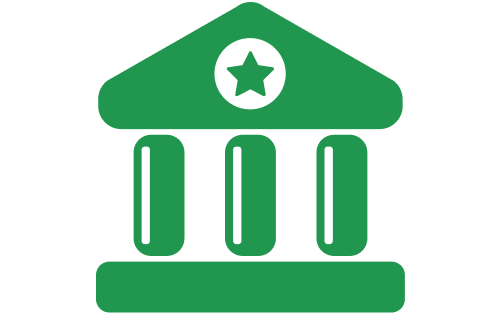 Quick Take: RBC Wealth Management is the investment arm of the Royal Bank of Canada. RBC Wealth Management operates in the U.S. as well as in Canada, through a network of advisors. RBC Wealth Management provides financial planning and investment services to high-net-worth individuals and businesses.
Minimum Initial Investment
Fees
Mutual Fund Commissions
Ease of Managing Accounts
How did we calculate this?
Pros
Personalized wealth management for high-net-worth individuals
Pre-made portfolios for investments as low as $2,500
Banking services available
Cons
In-person meetings may be inconvenient and time-consuming
Fees may be higher than do-it-yourself investing
RBC Wealth Management Overview
RBC Wealth Management came to be when investment management firm Dain Rauscher was acquired by Royal Bank of Canada in 2000, and eventually became known as RBC Wealth Management. The firm has $489 billion in assets under management, and 2,100 advisors in the U.S. Customers include individuals, particularly high-net-worth individuals; families; business owners; and corporations and institutions.
RBC Wealth Management takes a five-step approach to achieving customers' financial goals. These steps are:
Meet with an advisor to discuss your present situation and where you'd like to be.
Have a conversation with your advisor about your goals, whether they are to increase your wealth, preserve what you have, create a retirement plan or build a legacy for your children.
Make a plan to meet your short-term and long-term goals, and coordinate your investments and other financial matters.
Implement your plan by investing in the products and services recommended by your RBC Wealth Management advisor.
Have regular reviews and product updates to make sure you're on track, and to implement changes when circumstances require it.
Key Features
Here's a look at some key features you should consider to help you decide whether RBC Wealth Management is right for you.
Minimum Initial Investment
The minimum to open an account at RBC Wealth Management is as low as $2,500, depending on the type of account. Most RBC Wealth Management clients are considered high-net-worth individuals, with $1 million or more of investable assets.
Fees
The fees charged by advisors can vary depending on the advisor, the types of products and the amount of money the client has with the firm. Fees range from 50 basis points to 2% of assets under management. Some products have fixed fees. Fees are negotiated between the advisor and the client, so you may not know how much you'll be paying until you meet with someone.
Mutual Fund Commissions
The fees and expenses you incur on your mutual fund investments will depend on the funds you and your advisor choose. In RBC Wealth Management managed accounts, you do not pay commissions on mutual funds trades.
Ease of Managing Accounts
RBC Wealth Management uses a network of financial advisors to serve clients. New clients typically meet with an advisor in person to discuss the client's current situation, future goals, and how to get from one to the other. Several in-person meetings will likely be required to set up your overall plan, particularly if your assets are significant, and regular reviews will probably be recommended.
In between in-person meetings, you can access your account online or on the RBC mobile app.
How RBC Wealth Management Stands Out
RBC Wealth Management has all the financial products and services you are likely to need, so if you're looking to have all of your financial services in one place, RBC Wealth Management is certainly worth a look.
An RBC Wealth Management advisor can help you plan for college funding and for retirement; cash management; investing, including socially responsible investing, fixed income investing and more; trust and estate planning services; gifting and philanthropy; credit and lending services; and business services.
Comparable Wealth Management Options
When you are shopping for a financial advisor, you want to compare options to make sure you choose the best person and company for the job. Here are some other options to consider as you make your choice.
Morgan Stanley Wealth Management
Morgan Stanley Wealth Management offers a variety of services with different levels of involvement on the part of the wealth manager. Clients can invest on their own with E-Trade, an online brokerage. Morgan Stanley also offers automated portfolios, virtual advisors or a dedicated financial advisor. It does not offer banking services or estate planning services like trust administration.
Fidelity Wealth Management
Long known for self-service-type investing, Fidelity Investments now offers dedicated advisors who will work with clients to develop and implement a financial plan. Fidelity offers several ways to work with advisors, some of which tend to have lower fees than a full-fledged wealth management relationship, but your fees will depend on your specific situation.
How To Apply
Before opening an account with RBC Wealth Management, you'll need to identify and speak with an advisor. To find one, go to the RBC Wealth Management homepage and click on "Contact us."
Who RBC Wealth Management Is Best For
The target customer for RBC Wealth Management is a high-net-worth individual with investible assets of $1 million or more. You can certainly approach an advisor if you have a smaller portfolio, but you may not get the level of service you're looking for since this is the market it specializes in.
Final Take
RBC Wealth Management offers full-featured wealth management services for high-net-worth individuals. It's a solid choice if you're looking for a firm that can handle all of your financial services needs, with the personal service of a dedicated advisor.
FAQ
Is RBC a good wealth manager?

RBC is consistently rated among the top banks in North America and globally. The Wealth Management division is also highly regarded. When choosing a wealth manager, you want to research the reputation of that particular advisor as well as that of the firm.

How much money do you need for RBC Wealth Management?

You can open an account at RBC Wealth Management with as little as $2,500.

How do RBC Wealth Management advisors get paid?

RBC Wealth Management advisors get paid fees based on a percentage of the amount of money you have invested with them. This fee will usually range from 50 basis points to 2%, depending on the advisor, your account size and your relationship. As an example, for an account with $1,000,000 invested that pays a 1% fee, the advisor would get paid $10,000 per year. In some cases, certain investments may pay the advisor a flat fee.
Information is accurate as of May 30, 2023.
Editorial Note: This content is not provided by any entity covered in this article. Any opinions, analyses, reviews, ratings or recommendations expressed in this article are those of the author alone and have not been reviewed, approved or otherwise endorsed by any entity named in this article.