Regions Bank Review 2022: Account Options for Every Need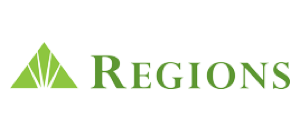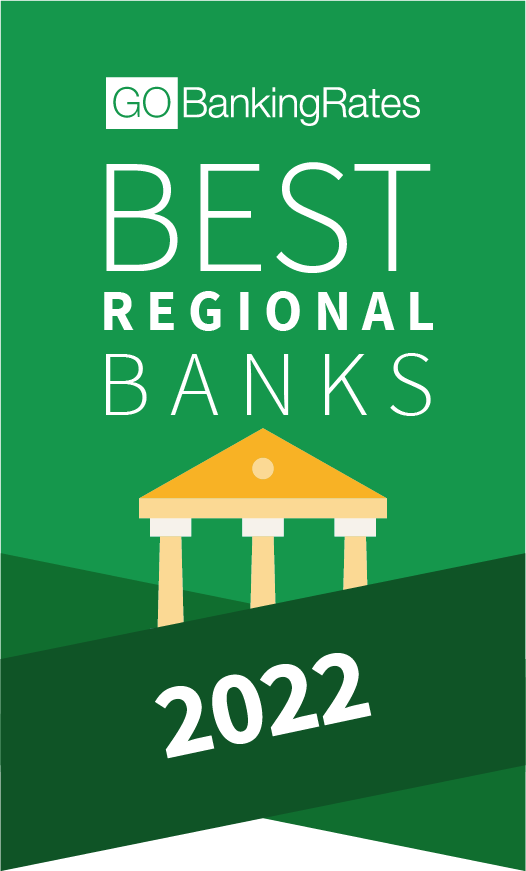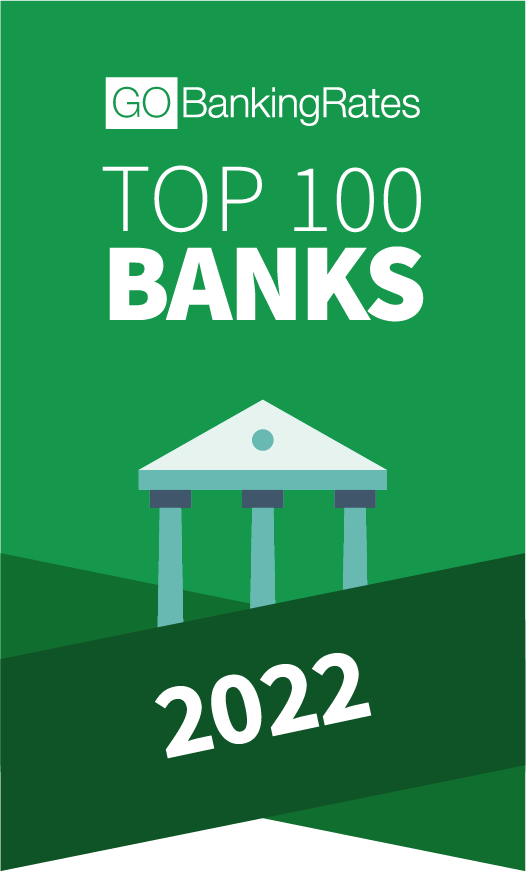 GOBankingRates Score
Quick Take: Regions Bank is a good option for people in the South and Midwest who are looking for a one-stop financial institution. It offers a full lineup of products and plentiful branch access to those in its service area, though it might not appeal to customers who seek low fees and high yields.
Fees
APYs
Breadth of Products
Accessibility
How did we calculate this?
Pros
Plentiful branch access across 15 states
Multiple account options
Student and seniors checking accounts available
Cons
Not many fee-free accounts
Low annual percentage yields
Overview of Regions Bank
Regions Bank is a full-service bank with more than 1,300 branches and over 2,000 ATMs across 15 states. It is owned by Regions Financial, a member of the S&P 500 that trades on the New York Stock Exchange and has about $147 billion in assets. The bank's wide range of accounts makes it appealing to people who value a full lineup of products. GOBankingRates ranked it as one of the Best Money Market Accounts of 2022, Best Regional Banks of 2022 as well as included in the Top 100 Banks in its annual survey.
Regions Bank Product Details
Here's more about the various account options and products that Regions Bank offers.
Regions Bank Checking Accounts
Regions Bank offers six checking account options, each designed to serve a specific need: LifeGreen Checking, LifeGreen Now Checking, LifeGreen Preferred Checking, LifeGreen eAccess, LifeGreen Checking Account for Students and LifeGreen 62+ Checking. 
LifeGreen Checking is the basic option that offers direct deposit and unlimited check writing. It carries an $8 monthly fee for online statements and an $11 fee for paper statements, but both are waivable with a $1,500 average monthly balance or qualifying ACH direct deposits. The LifeGreen Now Checking Account has a flat monthly fee of $5-$8 that cannot be waived.
The LifeGreen eAccess Account is for customers who primarily bank online. It carries an $8 fee that can be waived with 10 Regions CheckCard/credit card transactions per month. LifeGreen Preferred Checking gives you the option to earn interest and pays an APY of 0.01%, depending on your local area. An $18 monthly fee applies unless you either keep an average monthly balance of $5,000 in the account, a combined $25,000 in all Regions accounts or have certain qualifying mortgage accounts. 
The LifeGreen Checking Account for Students is available to customers 25 or younger and doesn't have a monthly fee. LifeGreen 62+ Checking includes bonus features for seniors. It has an $8-$11 monthly fee that can be waived with a $1,500 average monthly balance or qualifying ACH direct deposits.
Regions Bank Savings Accounts
Regions Bank has four savings accounts to meet various needs: LifeGreen Savings, Regions Savings, Now Savings and Savings for Minors. All carry a low APY of 0.01%. 
LifeGreen Savings has no monthly fee and a $50 minimum opening deposit, but no minimum balance requirement. It also offers an opportunity to earn an annual savings bonus. Regions Savings also has a minimum $50 opening deposit and charges a $5 monthly fee, waivable with a $300 minimum daily balance.
Regions Now Savings has no monthly fee and a $10 minimum balance, and you'll need a Regions Now Card to open this account.  Regions Savings for Minors has no monthly fee and a $5 minimum opening balance for account holders under 18 years old. 
Regions Bank Money Market Accounts
Regions Bank has two money market options: the Regions Money Market Account and the Premium Money Market Account. Both carry $100 minimum opening deposits. The only published APY on the bank's website is a low 0.01% for all balance tiers. 
The Regions Money Market Account has a monthly fee of $12 for balances under $2,500. The Premium account's $15 monthly fee can be waived with either a balance of $15,000 or higher or by pairing it with a LifeGreen Preferred Checking account. 
Regions Bank CD Accounts
Regions Bank offers both Regular CDs as well as CDs that feature promotional rates. For Regular CDs, terms range from seven days to six years. Terms for Promotional CDs vary, depending on when they are offered. APYs tend to be on the low side, ranging from 0.01% to 0.05% for both types of CDs, with higher rates going to higher balances. You might have to qualify to earn higher rates with Promotional CDs. 
Best Features of Regions Bank
Take a look at some of the top features of Regions Bank.
Fees
Most of the deposit accounts at Regions charge fees unless you meet minimum balance requirements or qualifying activities. In some cases the monthly fees are as high as $12 or $18. The bank also charges additional fees for various products and services such as paper statements and wire transfers.
APYs
You are not going to get very high yields at Regions Bank. As of Dec. 20, 2021, the website lists no APY higher than 0.05% for any account, and the listed APYs for savings and money market accounts are a rock-bottom 0.01%
Breadth of Products
Regions Bank has everything a customer could want out of a bank, including a full lineup of deposit accounts as well as loans, mortgages, credit cards, investing and retirement options, and business and commercial products and services.
Accessibility
Regions Bank has a pretty wide banking network with more than 1,300 branches and 2,000 ATMs in its service area. Customers also get a full suite of online and mobile banking services.
Editor's Favorite

The undeniable strength of Regions Bank is its broad and diverse product line. It offers a full suite of financial accounts and services, making it a potential one-stop shop for customers in its service area.
Regions Bank vs. Competitors
Regions might be a regional bank but it offers a product line that goes toe-to-toe with national competitors. Here's how Regions Bank stacks up against some of the most well-known names in American banking.
| Bank | Best For |
| --- | --- |
| Regions Bank | Regional one-stop shop |
| Bank of America | Investment arm, Merrill Lynch |
| Chase Bank | Credit card lineup, national branch access |
| Wells Fargo | Rewards program |
Regions Bank vs. Bank of America
Although Regions Bank offers access to financial advisors, Bank of America's Merrill Lynch subsidiary is one of the most well-known advisory firms in the world. You can choose to work with a professional advisor or manage your own account through the Merrill Edge program, which offers no-commission trading.
Regions Bank offers two types of money market accounts and six different checking accounts, which is a wider array than what Bank of America offers.
Regions Bank vs. Chase Bank
Chase Bank has the edge over Regions when it comes to the reach of its branch network, which includes more than 4,700 branches spread out throughout the country. Chase also offers a wide range of rewards credit cards with tie-ins to major partners like Southwest Airlines and Marriott.
Regions bank offers incentives like an annual savings bonus and checking account rewards, while Chase does not.
Regions Bank vs. Wells Fargo
Wells Fargo has slightly lower fees on its banking accounts and also offers a robust rewards program, but Regions Bank has a broader array of checking and savings accounts.
Final Take
Regions Bank doesn't offer high interest rates on any of its accounts, but it has a wide variety of products and a large branch network. If you live in one of the 15 states it operates in, Regions is a decent choice if you're looking or a full-service bank with robust online and in-branch services.
Regions Bank FAQ
Here are answers to some of Region Bank's more commonly asked questions.
Does Regions Bank do a credit check to open a checking account?

Only credit products, such as credit cards, require a credit check at Regions Bank.

How long does Regions direct deposit take?
When are funds available after I make a mobile deposit?

Most mobile deposits are available for processing the evening of the deposit. However, for a 1%-4% fee, with a minimum fee of $5, funds can be made available immediately.

Who Is Regions Bank owned by?

Regions Bank is a subsidiary of Regions Financial Corporation, one of the largest bank holding companies in the United States.
Vance Cariaga contributed to the reporting for this article.
Rates are subject to change. Information on accounts is accurate as of Jan. 5, 2022.
Editorial Note: This content is not provided by Regions Bank. Any opinions, analyses, reviews or recommendations expressed in this article are those of the author alone and have not been reviewed, approved or otherwise endorsed by Regions Bank.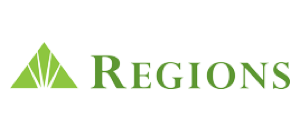 Take Advantage of our Best Offer(s)