Regions Bank Review 2021: Account Options for Every Need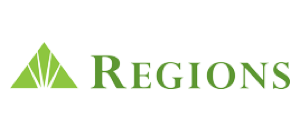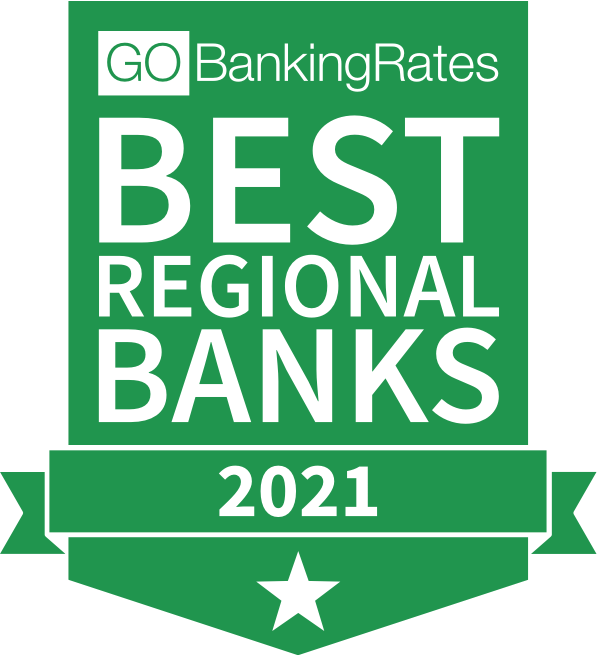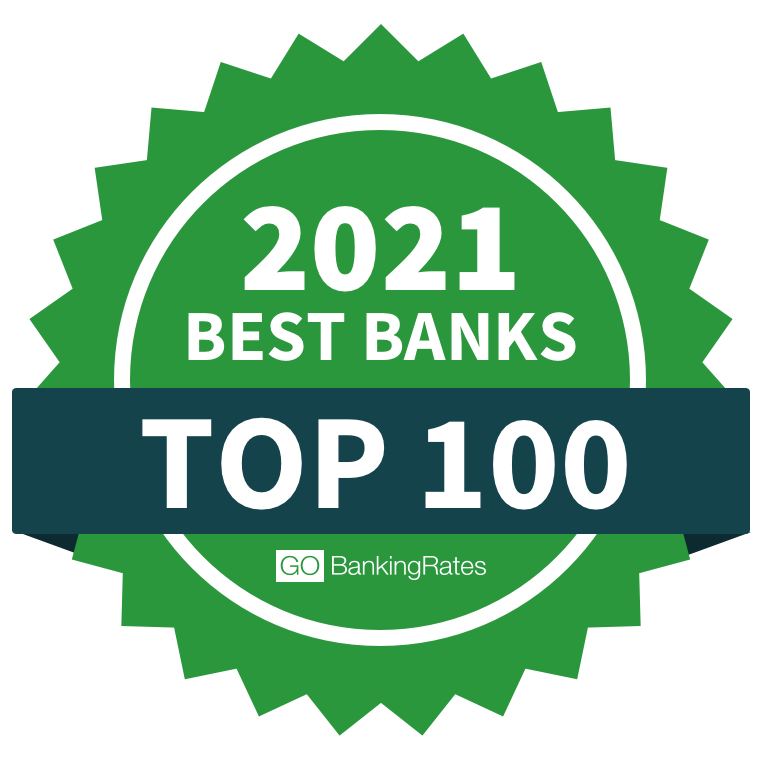 Our Take: Regions Bank is a good option for those in the Southeastern and Midwestern U.S. and Texas who are looking for a one-stop financial institution. In the 15 states it serves, it offers plentiful branch access. However, it's not the bank for those seeking low fees and high yields.
Fees
APYs
Breadth of Products
Account Minimums
How did we calculate this?
Pros
Plentiful branch access across 15 states
Multiple account options available
Certain deposits available on same day
Cons
Fee-based accounts
Less-than-competitive rates
About Regions Bank
Deciding where to bank is not a decision to make lightly. With 1,500 branches and 2,000 ATMs across 15 states, Regions Bank offers banking options throughout the Southeast and Midwest, including Texas, and it boasts $129 billion in assets. Plus, the bank's range of account offerings make it appealing to people who are looking for variety. Thanks to this, GOBankingRates has ranked it as one of the Best Regional Banks of 2021, as well as one of the Best Money Market Accounts of 2021.
Regions Bank Products
One of Regions Bank's primary strengths is the number of account options available. Here's a quick look at what the bank offers.
Product
Key Details

Checking Accounts

6 types of checking accounts available
Waivable fees on most accounts

Savings Account

4 savings account options
1% annual savings bonuses with two accounts

Money Market Account

Two money market account options
Low minimum opening deposits

CDs

Maturities up to 72 months
Promotional rates available

IRAs

Traditional and Roth IRAs

Investment Options

Full-service financial advisors available

Loans

Home, auto, personal and specialty loans

Credit Cards

5 credit card offerings, including rewards cards
Regions Bank Checking Accounts Review
Regions Bank offers six checking account options, each designed to serve a specific need.
Features
LifeGreen eAccess Account is for people who primarily bank online; the $8 fee can be waived with 10 Regions CheckCard/credit card transactions.
LifeGreen Checking Account for Students doesn't require a monthly fee.
LifeGreen 62+ Checking Account includes bonus features for seniors but has an $8-$11 monthly fee that can be waived with a $1,500 balance or qualifying ACH direct deposits.
LifeGreen Checking Account offers direct deposit and unlimited check writing, and an $8-$11 monthly fee, waivable with a $1,500 balance or qualifying ACH direct deposits.
LifeGreen Simple Checking Account includes a low, flat monthly fee of $5-$8 that cannot be waived.
LifeGreen Preferred Checking Account gives you the option to earn interest; an $18 monthly fee applies unless you hold $5,000 in the account, $25,000 in all Regions accounts combined or have certain qualifying mortgage accounts.
Pros
$50 minimum to open any checking account
Multiple options — from free accounts to interest-bearing, student and 62+ accounts
Interest-earning option available
Cons
Accounts have fees up to $18, although they are mostly waivable with qualifying activities.
No way to avoid the fees on the Simple Checking account.
Regions Bank Savings Accounts Review
With four savings accounts, you have options both for yourself and your children. Here's more.
Features
Regions LifeGreen Savings has a $0 monthly fee with a checking account; $50 minimum to open online and $5 minimum to open in a branch.
Regions Savings has a $5 monthly fee, waivable with a $300 minimum balance; $50 minimum opening balance.
Regions Savings for Minors has a $0 monthly fee and $5 minimum opening balance for account holders under 18.
Regions Now Savings has a $0 monthly fee and $10 minimum balance; Regions Now Card required.
Pros
1% annual savings bonus up to $100 per year with LifeGreen and Now Savings
Relationship Rewards program
Fees waivable with qualifying balances or activities
Cons
$3 fee for withdrawals in excess of 3 per month
Very low savings APY of

0.01%
Regions Bank Money Market Accounts Review
You can secure a better interest rate with a Regions Money Market account than you can with other accounts, and Regions has two money market options for you.
Features
Regions Money Market Account has a minimum opening balance of $100 and a monthly fee of $12 for balances under $2,500.
Regions Platinum Relationship Money Market Account requires a $100 opening balance; avoiding the $15 monthly fee requires keeping the balance at $15,000 or pairing it with a Regions checking account.
Pros
Tiered interest rates, benefiting larger account holders
Relationship Rewards program
Small opening balance requirement
Cons
High monthly fees of $12 and $15
Learn which banks offer the highest money market rates.
Regions Bank CD Accounts Review
Regions offers standard CD accounts and CD accounts offering its best promotional rates. Here's more.
Features
Maturities from 7 to 89 days for balances of at least $2,500
Maturities starting at 90 days for minimum balances of $500
Relationship rates available
Promotional CDs for balances of $10,000 or more
Pros
Promotional CD rates reach a 0.55% APY for 63 months
Wide range of available maturities
Cons
Rates on standard CDs are exceedingly low, ranging from

0.03%

to 0.05%.
Regions Bank Banking Experience
Although Regions Bank is technically a regional bank, it offers a broad array of services, branch access and mobile and digital technology.
Physical Branch Locations
Regions Bank offers approximately 1,500 branch locations and about 2,000 ATMs. Branches are available throughout the South, Midwest and Texas.
Mobile & Digital Experience
Regions Bank offers both online and mobile account access. Features available online include:
Account management
Funds transfer
The mobile app, available for Google Play and the App Store, includes the following functionality:
Password/username retrieval
Enrollment in online banking
Remote check deposit
Mobile payments
Alert management in the notification center
Person-to-person money transfer via Zelle
Bill pay
Money transfer
Check balances & transactions
Load funds onto Regions Now card
Reviews of the apps are varied. On the App Store, users assign the app 4.8 stars, while Google Play users only give the app 3.9 stars.
How To Open an Account
You can open Regions Bank checking and savings accounts online, in addition to the basic money market account. For other types of accounts, such as CDs, IRAs or the Premium Money Market, you'll have to visit a branch.
Key Information

Customer Service: 800-734-4667

Routing Number: See Routing Numbers by State

Promotions: See Newest Regions Bank Promos and Bonuses

Login: Regions Bank Login Help
Regions Bank Fees
Although Regions Bank has a handful of no-fee accounts, many of its banking accounts require minimum balances or qualifying activities to avoid monthly maintenance fees. Additional fees for various products and services include the following:
Non-Regions ATM use: $3
Overdraft fee: $36
Paper statement: $3
Stop payment: $36
Domestic wire transfers, inbound/outbound: $15/$30
International wire transfers, inbound/outbound: $18/$50
Overall, fee levels are fairly high at Regions Bank.
Regions Bank vs. Competitors
Regions Bank is regional but offers a product line that goes toe-to-toe with national competitors. Here's how Regions Bank stacks up against some of the most well-known names in American banking.
| Bank | Best For |
| --- | --- |
| Regions Bank | Regional one-stop shop |
| Bank of America | Investment arm, Merrill Lynch |
| Chase Bank | Credit card lineup, national branch access |
| Wells Fargo | Rewards program |
Regions Bank vs. Bank of America
Although Regions Bank offers access to financial advisors, Bank of America's Merrill Lynch subsidiary is one of the most well-known advisory firms in the world. You can choose to work with a professional advisor or manage your own account through the Merrill Edge program, which offers no-commission trading.
Regions Bank offers two types of money market accounts and six different checking accounts, which is a wider array than what Bank of America offers.
Regions Bank vs. Chase Bank
Chase Bank has the edge over Regions when it comes to the reach of its branch network, which includes 4,700 offices spread out throughout the country. The bank also offers a wide range of rewards credit cards with tie-ins with major partners like Southwest Airlines and Marriott.
Regions bank offers incentives like an annual savings bonus and checking account rewards, while Chase does not.
Regions Bank vs. Wells Fargo
Wells Fargo has slightly lower fees on its banking accounts and also offers a robust rewards program.
Regions Bank has a broader product array than what's available at Wells Fargo.
Final Take
While Regions offers a wide variety of products and accounts, it doesn't have competitive rates for all the products it offers. Its CD rates, for example, are below national average rates. Fees are also quite high, on average.
Regions is especially well-established in Alabama, Arkansas, Florida, Louisiana, Mississippi and Tennessee, where 80% of its deposits are held. If you live in one of these states and are looking for a full-service bank with robust online and in-branch services, consider Regions.
Editor's Favorite

The undeniable strength of Regions Bank is its broad and diverse product line. Regions Bank offers a full suite of financial accounts and services, making it a potential one-stop shop for customers in its service area.
Regions Bank FAQ
Here are answers to some of Region Bank's more commonly asked questions.
Does Regions Bank do a credit check to open a checking account?

Only credit products, such as credit cards, require a credit check at Regions Bank.

How long does Regions direct deposit take?
When are funds available after I make a mobile deposit?

Most mobile deposits are available for processing the evening of the deposit. However, for a 1%-4% fee, with a minimum fee of $5, funds can be made available immediately.

Does Regions Bank offer free money for signing up for an account?

Currently, if you obtain a Regions Bank mortgage and open an associated LifeGreen Checking account with $500 or more of qualifying ACH direct deposits, you can earn a $400 bonus.
Joel Anderson contributed to the reporting in this article.
Rates are subject to change; unless otherwise noted, rates are updated periodically. All other information on accounts is accurate as of Dec. 17, 2020.
This content is not provided by Regions Banks. Any opinions, analyses, reviews or recommendations expressed in this article are those of the author alone and have not been reviewed, approved or otherwise endorsed by Regions Bank.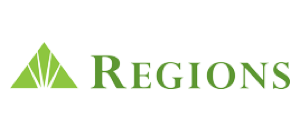 Take Advantage of our Best Offer(s)