Roofstock Review 2023: Everything You Need To Know
GOBankingRates Score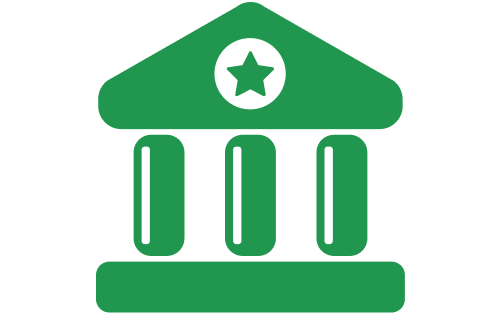 Quick Take: Roofstock is an online rental property marketplace where real estate investors can buy and sell properties on a global network. The platform removes the inconvenience of showing properties and disrupting tenants' lives throughout the selling, buying and closing processes. In addition to private investors, institutions and larger investors can buy, sell and manage rental properties on Roofstock. Whether an individual or corporation, Roofstock provides investors with a comprehensive real estate market solution on a single platform.
Customer Support
Listing/Selling Process
Fees
Buying Process
How did we calculate this?
Pros
No property showings to disrupt tenants
Network of global listings and investors
Low seller fees compared to traditional mortgage brokerage
No wait to earn rental income after closing
Cons
No mobile app
Third-party account -- New Direction Trust Company -- needed to invest through self-directed IRA
Not all U.S. states represented on the Roofstock marketplace
Must buy sight unseen in most cases
What Is Roofstock?
Roofstock is a real estate investment marketplace that aims to make the real estate investment process simple, cost-effective and accessible for investors. Roofstock helps investors worldwide reach their goals with innovative technology and three service platforms:
Roofstock Marketplace: An online marketplace for investment property and portfolio buyers and sellers.
Roofstock One: Investors own whole or fractional shares of fully-managed investment properties.
Roofstock Platform Services: A comprehensive solution for large investors to build or scale their real estate portfolios.
Single-Family Rental Market
Roofstock's marketing strategy rests in the single-family rental, or SFR, market, which has proven to produce strong, stable cash flows for investors over many economic cycles. Some benefits of investing in the SFR market with Roofstock include the following:
SFR properties have elements of appreciation potential and income potential.
SFR returns may be less volatile than the stock market.
Low/no minimum investment
Roofstock Features
Here are some key features of Roofstock:
Roofstock offers a 30-day money-back guarantee on eligible Roofstock-certified SFR properties for buyers and free property relisting for sellers.
Investors can buy and sell property, as well as bring their own property to the market.
Roofstock matches investors with property managers to oversee rental property.
Roofstock Strengths
Investors can live anywhere in the world and invest in Roofstock's marketplace.
Roofstock's property management services allow investors to have a hands-off approach while generating passive income.
No showing, disruption of tenants or out-of-pocket costs are necessary to list or sell.
Roofstock Weaknesses
Property must be certified before listing.
Roofstock platform and processes are designed for sight-unseen purchases.
How Legitimate Is Roofstock?

Roofstock has conducted over $5 billion in transactions and won a number of technology and best-employer awards from major business publications. However, the company is not accredited by the Better Business Bureau. The BBB gives it an A rating based on Roofstock's response to three complaints, two of which were filed within the last 12 months. Of those two, one was a tenant issue, and one was filed by a property owner over invoices for repairs made by Roofstock's property management company.
How Does Roofstock Work?
Roofstock walks you step by step through the rental property investment process, whether you are a buyer or seller.
Buying on Roofstock
Roofstock helps you find and buy the investment property that's right for you.
1. Obtain a Mortgage Preapproval
You'll need a mortgage preapproval from any lender you choose if you plan to finance your purchase. While not an offer to loan, a preapproval will help you verify that you qualify for financing — a vital step because Roofstock does not allow financing contingencies, so if you're turned down, you lose your initial fee and earnest-money deposit.
2. Determine Your Budget
If you're financing your purchase, your preapproval will help determine your spending budget. Regardless, consider the down payment and closing costs in your calculations.
3. Search Properties
Roofstock's custom filters allow you to tailor your property search by location, list price and desired return. You can even sign up for alerts that notify you when properties that match your criteria become available.
4. Analyze
You can review the details of the properties resulting from your search, including:
Options for local property management
Property photos, floor plans, 3D virtual tours, 3D models and exterior views
Neighborhood and local school ratings
Financial and diligence information
Current tenant payment history and lease details
Interactive return and cost estimate calculation tools
5. Make an Offer
It will cost you nothing to submit an offer on a property. However, if your offer is accepted, Roofstock charges a marketplace fee of $500 or 0.5% of the contract price, whichever is higher, to your credit card. You'll also pay an earnest-money deposit, which is credited toward your down payment or closing costs at closing.
6. Close
Roofstock's service and transaction team works with buyers throughout the entire process of escrow and closing. For cash purchases, you can expect to close within 15 days. If you're financing your purchase, it will take about 30 days.
Selling on Roofstock
Investors choose Roofstock to sell rental properties occupied by current tenants and earn continuous rental income through closing. The Roofstock marketplace is attractive to sellers because it saves them the cost of paying commission to the buyer's real estate agent like they typically would with a real estate brokerage.
You can follow this simple four-step process to sell your property on Roofstock.
1. Submit a Listing
Enter your property information, answer some questions about your property and upload some photos of your property. Based on the information you provide, you'll receive a price estimate for free.
2. Obtain a Roofstock Certification
Roofstock takes care of preparing your property for listing and sale. It arranges the property inspection and orders a preliminary title report and other applicable documents.
3. Launch Your Listing
Roofstock creates an appealing listing for your property, which includes all relevant documents. It publishes your listing to global investors on the Roofstock marketplace for maximum exposure.
4. Receive Offers and Close
All offers on your property are received on the Roofstock marketplace. Review your offers, accept a bid and Roofstock coordinates the closing process from beginning to end. Within 30 days of signing the purchase and sale agreement, your transaction should be complete.
Roofstock charges sellers $2,500 or 3% of the sale price, whichever is greater, for marketing the property and assisting with closing.
Who Should Invest With Roofstock?
Investors who are concerned about economic downturns and market volatility might be particularly interested in investing with Roofstock. The SFR market is an alternative to the stock market in the event of a recession. However, the platform is best suited to experienced investors.
Property Management Services
Roofstock investors can have the satisfaction of being property owners without the headaches that come with managing a rental property. Property managers save investors' time by handling the day-to-day property maintenance and repairs, and they communicate with tenants, ensuring that investment properties are safe and secure. The property management service is simple:
How the Service Works

Roofstock connects investors with its team of preferred property managers.
Investors select the property manager that suits them and their needs best.
Roofstock Buyer and Seller Fees
If you make an offer and it's accepted, Roofstock will charge a fee of $500 or 0.5% of the contract price, whichever is greater.
Roofstock doesn't charge a fee to list your property on the marketplace. However, if you list your property and it's sold, you will be charged $2,500 or 3% of the sale price, whichever is higher.
Minimum Required Investment
There's no minimum required investment with Roofstock besides the price you pay to purchase a property on Roofstock's marketplace. However, if buying shares of rentals, investors need to have at least $5,000.
Roofstock vs. Competitors
Roofstock offers similar services as other real estate marketplaces. Here's how two of the crowdfunding competitors compare with Roofstock.
| | Roofstock | Fundrise | Crowdstreet |
| --- | --- | --- | --- |
| Fees | $500 or 0.5% of purchase price | 0.15% advisory fee to manage account; 0.85% for managing real estate funds, plus waivable $125 fee for IRAs | Sponsor fees can range from 2%-5% |
| Investment Options | SFR | Electronic real estate investment trusts, IPOs | Single-sponsor real estate funds, managed portfolios |
| Minimum Investment | $0 — $5,000 for Roofstock One | $10 | $25,000 |
Roofstock Mobile Experience
Roofstock has a rather robust website that's loaded with information and topics of interest for rental property investors, buyers and sellers alike.
Although Roofstock doesn't have a mobile app yet, the marketplace offers access to Stessa, a free cloud-based platform investors can use to track rental income, expenses, leases and other property-associated information. Roofstock acquired Stessa in 2021. The app is accessible on the web and also on iOS and Android.
Risks of Investing With Roofstock
Non-accredited investors have no options for passive or automated investments.
Actual property investment may cost more than real estate investment trusts.
Roofstock is paid by sellers and works on sellers' behalf, which can put buyers at a disadvantage.
Buying sight unseen increases the risks to the buyer.
Final Take
If you're looking for a new way to invest in your future through real estate, then you might consider giving Roofstock a try. With Roofstock, you can buy and sell rental property anytime, anywhere. Roofstock provides a means to build wealth through real estate and to make it simple and convenient. However, it's often not possible to view properties in person before buying, so the platform is best for experienced investors.
Daria Uhlig contributed to the reporting for this article.
Editorial Note: This content is not provided by any entity covered in this article. Any opinions, analyses, reviews, ratings or recommendations expressed in this article are those of the author alone and have not been reviewed, approved or otherwise endorsed by any entity named in this article.
This article was updated on Feb. 17, 2023, with information on Roofstock's seller's fees. All other information is accurate as of Feb. 16, 2023.