Trust & Will Review: Is This Estate Planning Platform for You?
GOBankingRates Score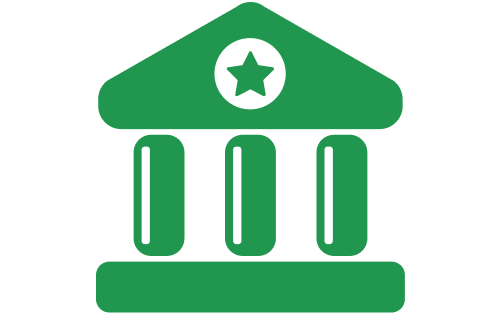 Quick Take: Trust & Will is an online service that allows you to create wills and trusts or start the probate process after a loved one has passed. The service guides you through the process so you will have the peace of mind that your loved ones will be cared for in the ways you expect after your death.
Benefits
Pricing
Available Plan Options
Customer Service
How did we calculate this?
Pros
Easy and affordable will and trust creation from home
Customer service available by phone
Upgrade to have an attorney answer questions
Multiple packages to fit various budgets
Installment payment plans available
Cons
Extra charges to speak to an attorney
Refunds only available within 30 days of purchase
Annual membership required to make updates
Trust & Will Overview
Trust & Will was designed to make estate planning accessible to virtually every individual and family in the U.S. With affordable packages starting as low as $159 for an individual will, the company also offers installment plans so you can make four payments without interest charges.
Make Your Money Work For You
Key Features
Here's a look at four features you should consider to help you decide whether Trust & Will is right for you.
Benefits
Having a will or trust gives you the peace of mind that your dependent children and any pets will be taken care of according to your wishes if you should die. Trust & Will makes it easy to complete this important task at an affordable price. The service offers cloud storage of your documents for a monthly fee. You can create your will or trust online, make changes easily, and even get help or guidance from an attorney if necessary.
Pricing
Trust & Will provides upfront and honest pricing on the website. An individual will costs just $159, while a will for couples costs $259. You will receive paper documents of your will one time for free. The first year of membership, which includes cloud storage and updates, is free. After that, membership costs $19 per year.
Trusts cost $599 for individuals and $699 for couples, with free first-time shipping of documents and one year of membership. Membership after the first year costs $39 annually.
Make Your Money Work For You
You can pay for a full year of attorney guidance for your will or trust for just $200, but this option isn't available in every state, according to the website.
Available Plan Options
Trust & Will offers wills, trusts and probate support. Estate planning services include a living will, power of attorney, HIPAA authorization and additional documentation your family will need when you die.
Customer Service
Trust & Will offers customer support via chat on the website or by phone from 7 a.m. to 5 p.m. PT Monday through Friday and on Saturday from 7 a.m. to 2 p.m.
The company earns 4.7 stars on the Trustpilot website, with only a handful of negative reviews. The only 1-star reviewer complained that the attorney canceled their consultation two weeks in a row. A representative from Trust & Will responded promptly to the complaint with sincere apologies.
Trust & Will fell short of earning 5 stars for customer service only because the company doesn't offer 24/7 customer support by phone.
How Trust & Will Stands Out
Trust & Will was designed to be easy to use, is affordable, and offers cloud storage for your documents with a low annual fee. It provides many of the documents you need for one flat rate, whereas some competitors charge additional fees for a living will or power of attorney.
Make Your Money Work For You
Comparable Options
If you need a will or trust, you have many options to choose from. Let's evaluate some of the top digital will and trust services online today.
LegalZoom
LegalZoom has been providing do-it-yourself legal services for business owners to launch an LLC or corporation, protect intellectual property, and more, since 2001.
The company makes estate planning easy with DIY wills and trusts. LegalZoom's prices may seem lower than Trust & Will on the surface, but its basic packages don't include as many documents and services as Trust & Will. If you purchase the Estate Plan Bundle, you can get assistance from an estate planning attorney for one year after purchase. The Comprehensive Last Will package gives you legal help for two weeks.  
Quicken WillMaker & Trust
Quicken, a top name in personal finance, bookkeeping and accounting software, has teamed up with bestselling legal guide publisher Nolo to offer WillMaker & Trust. With packages ranging from $99 to $209, WillMaker is affordable and comprehensive. It is not available in Louisiana, though. It also doesn't offer an option to speak with an attorney.
Make Your Money Work For You
How To Apply
If you decide that Trust & Will is the best option for you, click "Create your Will" or "Create your Trust" from the homepage. If you have the Rakuten plug-in installed on your browser, you will first be prompted to activate 5% cash back on your purchase. To use Trust & Will, you'll need to create an account with an email or password or use your Google login.
Who Trust & Will Is Best For
Trust & Will is best for anyone who wants to create a trust or will online for a reasonable price. It also offers cloud storage of your documents for a low annual fee.
Final Take
Anyone with assets or investments in their name, children or even pets should have a will to designate who will care for their dependents and receive their belongings, assets and property after their death. Trust & Will makes it easy to check this important to-do of adulthood off your list.
FAQ
What are the disadvantages of a trust vs. a will?

A trust is typically more expensive to create. If it is irrevocable, you cannot change it if your relationships with loved ones change and you want to bequeath assets to someone not named in the original living trust.
A trust may also come with attorney fees, title transfer fees, and compensation to the trustee, if applicable. You should not include cash assets, retirement savings, or vehicles in a trust, according to law experts.
If you die owing money, creditors can take funds from the trust to pay off the debt. If you have a will and your assets go to probate, creditors have a limited amount of time to make a claim for your assets to pay off debt.

What are the disadvantages of putting your house in a trust?

If you put your house in a trust, it might be difficult to refinance for a lower interest rate or to tap into the equity of your home with a cash-out refinance.

Is a trust or will better?

A will is a simple document to create and revise and costs less than a trust to draw up through an online service like Trust & Will or through a lawyer. However, assets in a trust do not need to go through probate, which could make money and assets available to your heirs faster than they would be with a will. Ultimately, the choice of a will or trust depends on your needs and the types and quantity of assets you hold.

What kind of trust does Suze Orman recommend?

Finance expert Suze Orman says that everyone should have a revocable trust so your loved ones can avoid probate after your death. You are free to manage your assets in the trust and change the terms of the trust anytime. 
Make Your Money Work For You
Information is accurate as of July 10, 2023.
Editorial Note: This content is not provided by any entity covered in this article. Any opinions, analyses, reviews, ratings or recommendations expressed in this article are those of the author alone and have not been reviewed, approved or otherwise endorsed by any entity named in this article.