How To Write a Will — And Why You Need One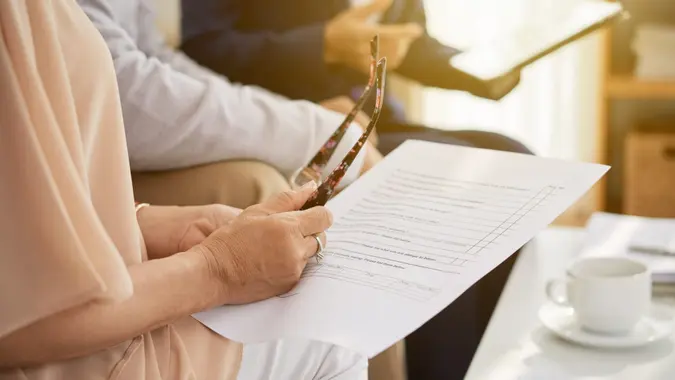 DragonImages / Getty Images/iStockphoto
No one wants to think about their own mortality, but if there are people who depend on you, it's important to give it at least a little thought. One of the critical things you can do is to write a will. It doesn't need to be complicated, and you can do it yourself. Here's what you need to know.
What Is a Will?
A will is the cornerstone of your estate plan. It is a legal document that states what will happen to your belongings after you die. If you have children, it will name a guardian who will be responsible for them if you die before they reach adulthood. It will also name someone who will be responsible for carrying out your wishes, called an executor.
What You Should Know

If you do not have a valid will when you die, the state will decide who gets your property.
If you are married, your property will go to your spouse.
If you have children but no spouse, your property will go to your children.
If you are single without children and your parents are still living, your property will go to them.
Make Your Money Work for You
It's best to have a will so you can make your wishes known.
The Decisions You Need To Make
Before you start writing your will, there are a few decisions you need to make.
Questions To Ask Yourself:

Who do I want to get my money and assets after I die? It can be more than one person, and you can specify who gets what.
If that person dies before I do, what do I want to happen?
Who do I want to care for my children if I die before they are adults?
Once you've made these decisions, you can start writing your will.
Writing Your Will
Here's a guide on what to consider when creating your will.
1. Title the Will.
Begin the process of writing your will by titling it "Last Will and Testament" followed by your name and address. In the first paragraph say that you are of sound mind and of legal age, that this will revokes all previously made wills, and that you are not making it under duress.
Make Your Money Work for You
2. Name an Executor.
In the second paragraph, name the executor, who will distribute your assets according to the will after you die. You can choose a friend or family member, or a professional such as a lawyer or financial advisor. To be safe, you can choose an alternate if the first named executor is not available at the time they are needed.
3. Name a Guardian for Minor Children.
If you have minor children, name a guardian who will be responsible for them until they turn 18. It should be someone who shares your values and philosophy around raising children, and, of course, someone that you trust. Since this is a big responsibility, you should ask their permission before appointing anyone as a guardian.
4. Choose Who Will Inherit Your Assets.
Name the people you want to inherit your assets. This can be as simple as naming your spouse as your sole beneficiary, or as detailed as who gets that mantel clock you inherited from your grandfather.
Be sure to specify who gets what if the first person you name dies before you do. For example, if you have three children, and you want your assets to be equally divided among them, indicate what should happen if one of them predeceases you. Your assets could be equally divided between the two living children, or the deceased child's share could go to their spouse or children.
Make Your Money Work for You
How To Make Your Will Legal
To make your will legal, sign and date it in the presence of two witnesses who are not beneficiaries. Have the two witnesses sign and date it as well. Most states do not require that a will be notarized.
Keep your will in a safe place, like a safe deposit box at the bank or a fireproof safe in your home. Be sure your executor knows where it is.
Review your will periodically, or whenever you have a life-changing event, like the birth of a child, a divorce or death. If you move, you may want to update your will if your new state of residence has different requirements. If you find your will no longer reflects your wishes, you can always write a new one, which will supersede the existing document.
You Can Use Will Templates
If the thought of writing your own will is daunting, there are templates available that will help. Look for free will templates for your state, and just fill in the information for your particular state. The templates don't really do anything you can't do yourself, but they're available if you need a little extra help.
Our in-house research team and on-site financial experts work together to create content that's accurate, impartial, and up to date. We fact-check every single statistic, quote and fact using trusted primary resources to make sure the information we provide is correct. You can learn more about GOBankingRates' processes and standards in our editorial policy.
Make Your Money Work for You