TurboTax Review 2022: Choosing Between Free or Paid
GOBankingRates Score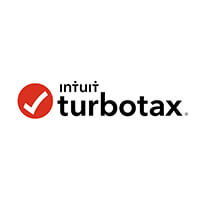 Quick Take:
TurboTax business and personal programs can streamline the process of filling out and submitting tax returns. Taxpayers can use TurboTax to file their tax returns electronically and reduce the risk of an audit. All returns filed using TurboTax, both online and via software, are backed by the Audit Support Guarantee, which gives users free one-on-one guidance from a trained tax professional.
Ease of Use
Product Selection
Support Options
Value
How did we calculate this?
Pros
Range of products for personal and small-business tax returns
Free version for simple returns
Interview-style format takes the guesswork out of preparing and filing tax returns
Free Live service for early filers
Can amend returns online for three years with paid versions
Guaranteed accuracy
Cons
State returns not included with most versions
No professional product support for free version
Make Your Money Work For You
How TurboTax Works
You'll use TurboTax to prepare your tax returns instead of completing the forms manually. You can use the online version, download the software to your computer or purchase the program on a CD.
TurboTax asks you a series of questions about your marital status, dependents, income and expenses, and it uses your answers to fill out the forms and determine the deductions to which you're entitled. TurboTax imports your income information from W-2s and other important tax documents. The software then does the math to calculate your returns, and it allows you to e-file your tax returns directly with the IRS and state department of revenue for speedy acceptance. Once you've filed your returns, you can track their status with the TurboTax mobile app.
TurboTax guarantees it'll maximize your refund, and it guarantees the accuracy of its products. Intuit will pay any IRS penalties or interest if there's a calculation error.
TurboTax Free vs. Paid Options
TurboTax offers free and paid options for completing your tax returns. You might find everything you need with a free option if yours is a simple return. Otherwise, you'll need to use a paid product. 
Make Your Money Work For You
TurboTax Free Edition
The free edition walks you through completing your simple federal and state tax returns. In addition to reporting your W-2 income, you can use TurboTax Free to report limited interest and dividend income. And this version covers not only the standard tax deduction, but also student loan interest deductions, the Earned Income Tax Credit and the child tax credit.
As with other versions, you can jumpstart work on your return by importing information from either your last year's TurboTax return or a PDF of last year's return you completed using other tax software.
TurboTax Paid Editions
TurboTax offers Deluxe, Premier and Self-Employed paid editions. The difference between versions is in the types of tax situations they can handle.
TurboTax Deluxe
TurboTax Deluxe includes Schedule A so you can itemize your deductions. This version searches over 350 different tax breaks, including those related to a home purchase, home sale and homeownership, to find the ones you qualify for, and then automatically enters them on the correct form if itemizing is more beneficial to you than taking the standard deduction. 
Make Your Money Work For You
Another perk is that you can make changes to your 2021 return online for up to three years after it has been filed and accepted by the IRS.
TurboTax Deluxe is $59 for one federal return plus $49 for each state return you complete and print or e-file.
TurboTax Premier
TurboTax Premier has all the same features as TurboTax Deluxe, plus additional functionality to cover investment income and expenses. You can import your transactions and tax information automatically for assets like stocks, bonds, cryptocurrency, robo-investments, rental property and employee stock purchase plans, for example, and TurboTax will search over 450 deductions and credits to find the ones you qualify for. 
TurboTax Premier is $89 for one federal return plus $49 for each state return you complete and print or e-file.
TurboTax Self-Employed
TurboTax Self-Employed has all the features included in TurboTax Premier, plus special guidance for independent contractors, freelancers and small business owners who use Schedule C (Form 1040) to report profit or loss from a business. This edition covers all types of self-employment income, including rideshare, online sales and personal and professional services, and it searches over 500 tax credits and deductions, including industry-specific deductions, to ensure you don't pay more tax than you need to. 
Make Your Money Work For You
TurboTax Self-Employed is $119 for one federal return plus $49 for each state you complete and print or e-file.
Expert Assistance
TurboTax offers two add-on services for getting expert guidance on tax questions. TurboTax Live connects you with tax pros for advice and a final review of a return you complete yourself. Live Full Service is a tax-preparation service that does your taxes for you. For the 2022 tax season, TurboTax is providing both services free to taxpayers who file by March 31. After March 31, these services revert to their usual pricing: $79 to $199 for Live, depending on which software version you use, and $199 to $389 for Live Full Service. With both Live options, state returns are extra for all except the Basic versions.
Good To Know

The TurboTax Mobile app lets you complete your returns using any device, including your phone. Additional apps estimate your refund and track charitable contributions.
Factors Influencing Score
TurboTax's score calculation was based on several factors.
Ease of Use
TurboTax earned a high score for ease of use because the interview format takes the guesswork out of filling out your tax returns. Just answer the questions, and TurboTax puts the information in the correct place, on the correct forms. It's also easy to import information from prior-year returns. 
Make Your Money Work For You
Product Selection
Whatever your income tax situation, TurboTax has a product to address it. Options range from a free version for simple returns that don't itemize deductions to Self-Employed for users with business income, expenses and deductions. The add-on products give you the option of getting expert assistance with the product of your choice or turning your return over to a pro to complete.
Support Options
TurboTax offers excellent product support options for paid versions, including an online community of TurboTax specialists and users you can turn to 24/7, and phone and on-screen support. And, of course, you can upgrade to Live for tax assistance.
The one factor keeping TurboTax from scoring a 5 for support is that users of the free version have no access to phone support in the event they run into a problem with the software. They can search or ask questions in the community forum, but there's no guarantee they'll get an answer.
Value
TurboTax is generally a good value under any circumstances. It costs less than having a professional tax preparer do your taxes for you, and it can pay for itself many times over if it helps you avoid errors you might make if you were to do your taxes manually. But with the freebies TurboTax threw in for early filers in the 2022 season, it's an outstanding value this year in particular.
Make Your Money Work For You
How TurboTax Compares to Other Tax-Preparation Programs
Here's a look at how TurboTax stacks up to competitors.
TurboTax vs. H&R Block
TurboTax and H&R Block have essentially the same functionality in that they both offer a free version in addition to a series of more sophisticated versions able to handle more complex tax situations. However, H&R Block doesn't offer the free services TurboTax offers early filers, and its website is less user-friendly than TurboTax's.
TurboTax vs. TaxAct
TaxAct gives TurboTax a run for its money, offering essentially the same versions and free expert tax advice for early filers, but for a lower price. As of May 6, TaxAct's paid versions were 21% to 32% less expensive than TurboTax. However, customer reviews suggest that TaxAct's interface is less user-friendly than TurboTax's.
Which Is Best for You?
It's not always immediately clear which version is the best one for you, especially if you have an unusual situation. But TurboTax lets you start a return for free, and you can upgrade the version — or add Live or Live Full Service — at any time before you print or e-file your return.
Many users report they enjoy the ease of use, expert guidance, support features and the high degree of accuracy TurboTax provides. These benefits and the range of versions make TurboTax an attractive choice, whether you prepare your own returns with or without the advice of a tax professional — or have a tax pro prepare them for you.
TurboTax FAQ
Here are answers to commonly asked questions about TurboTax free and paid versions:
Is Intuit TurboTax reliable?

Yes, TurboTax is guaranteed to be 100% accurate.

Is TurboTax Online different than TurboTax downloadable software?

The online and downloadable versions have essentially the same functionality with regard to the tax situations they handle and the interview-style format.

Is it better to download TurboTax or use it online?

It depends on your personal preference. The downloaded software allows you to file five federal returns, so you can share with family and friends. But the online version is available from any computer or mobile device, and your information is securely stored.

How do I know which version is best for me?

The TurboTax website lists the products and what tax situations they're appropriate for. If you select the wrong product initially, you can upgrade without losing the information you've already entered.

Do I need a credit card to purchase TurboTax?

Not necessarily. If you're entitled to a refund, you can pay a fee to have the cost of TurboTax paid from your refund.
Sabah Kamiri contributed to the reporting for this article.
Editorial Note: This content is not provided by TurboTax. Any opinions, analyses, reviews, ratings or recommendations expressed in this article are those of the author alone and have not been reviewed, approved or otherwise endorsed by TurboTax.
Our in-house research team and on-site financial experts work together to create content that's accurate, impartial, and up to date. We fact-check every single statistic, quote and fact using trusted primary resources to make sure the information we provide is correct. You can learn more about GOBankingRates' processes and standards in our editorial policy.
Make Your Money Work For You