UFB Direct Best Savings Account Review
GOBankingRates Score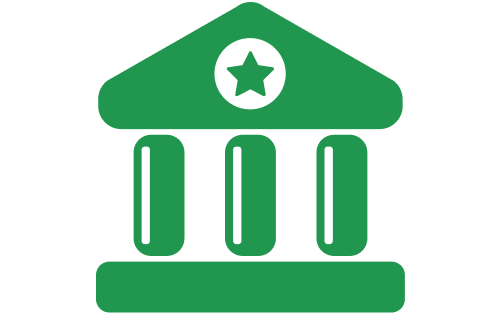 Quick Take: The UFB Direct Best Savings account offers a competitive APY. That alone might be enough of a reason to open one for some people, but it also has no maintenance fees and no minimum balance requirements. Plus you get access to a mobile app, online banking and SMS banking options.
APY
Fees
Perks
Ease of Use
How did we calculate this?
Pros
Very competitive APY
Mobile app
SMS banking
Cons
No companion checking account
UFB Direct Best Savings Account Overview
The UFB Direct Best Savings account pays APY on any balance, making it one of the highest-earning savings accounts available. There is no minimum balance requirement, and you pay no monthly maintenance fees. The account includes a full suite of digital banking features, including online banking, a mobile app and even SMS banking. Perhaps the only drawback is that UFB does not offer a checking account, so you will need to have another bank as well if you want access to checking account features.
Key Features
The UFB high-rate savings account is pretty straightforward. Here are some of the key features.
APY
The annual percentage yield, or APY, at UFB Direct is above average. The interest rate offered on the UFB Direct high-yield savings account is , on any balance. Not only is the rate one of the highest available today for savings accounts but with the lack of a minimum balance required, this account is a great option if you are looking for a place to park and grow your money.
Fees
Fees can add up quickly for bank accounts if you are not careful. Luckily UFB Direct doesn't have ones commonly found at other financial institutions. The UFB Best Savings account has no monthly maintenance fees. In addition, you don't need to maintain a minimum balance in the account to escape a fee.
Perks
Opening a savings account at UFB will get you a free ATM card, fraud protection, around-the-clock customer service and a variety of digital tools for accessing your account. Between the UFB mobile app, website and SMS banking, where you can check your balance and transfer funds via text, you can easily have access to your account anywhere in the world.
Ease of Use
This bank offers a high-rate savings account that is simple to understand and includes a full suite of user-friendly mobile banking tools, products and services. One downfall is that you will need to transfer money from other accounts since UFB does not offer a checking account.
How the UFB Direct Best Savings Account Stands Out
UFB Direct boasts a APY on its Best Savings account. While this is a stand-out feature to consider, the variety of digital banking tools is a big positive to keep in mind as well. Besides online and mobile banking, including mobile check deposits, UFB offers SMS banking, so you can check your balance and transfer funds via text message — even if you don't have access to Wi-Fi.
Comparable High-Yield Savings Account Options
When considering a high-yield savings account, you will want to compare options to be sure that you're choosing the right account for your specific needs. Here are some others to consider.
Salem 5 Direct eOne Savings
Salem 5 Direct offers eOne Savings, which pays APY on any balance, with no required minimum balance and no maintenance fees. They also offer a Savings/Checking Combo account if you want to do all your banking in one place.
SoFi High-Yield Savings Account
The SoFi High-Yield Savings account pays APY if you have a SoFi Checking and Savings account with direct deposit. You also get a cash bonus of up to $250 when you open an account and have direct deposit.
How To Apply
Opening a UFB Direct Best Savings account is easy. Just head to their website and click on "Open an Account." You'll need your Social Security number, a driver's license or another federal or state ID, phone number, street address and email address. You must be a U.S. citizen or a resident alien in order to open an account.
Who Is the UFB Direct Best Savings Account Best For?
The UFB Best Savings account is a solid choice for those who are looking for a high-yield interest rate and those who don't mind having their checking and savings accounts at separate banks. It's also an account for those who are technically savvy and want to use the available digital banking options.
Other perks of this high-yield savings account, on top of the current offer of APY and lack of any required minimum deposit, is that it also offers free transfers between direct deposit accounts and gives you the ability to access account information and features through SMS messaging.
Good To Know

With the current banking market feeling somewhat volatile, it is always best to make sure the bank or account you choose best serves your needs. Here are some things to consider before you open your UFB savings account:
Final Take
If the interest rate is your primary criterion for a savings account, the UFB Direct Best Savings account should be your choice. With no fees or minimums to eat into your earnings and digital banking tools for easy access, this account is one to consider.
Compare To Other Institutions
FAQ
Here are the answers to some of the most frequently asked questions regarding the UFB Direct Best Savings Account.
Is the UFB Direct Savings account legitimate?

Yes, UFB Direct offers banking products and services through Axos Bank, which is FDIC insured, so your deposits are safe.

What bank has the highest interest rate on savings accounts?

Interest rates change all the time, but one of the highest rates currently can be found at UFB Direct on its high-yielding, Best Savings account.

What is UFB Elite Savings?

UFB Elite Savings is the former name of the UFB Direct Best Savings account.

Which bank gives 7.00% interest on savings accounts?

Interest rates in the 7.00% range are not currently offered in the U.S.

Where is UFB Bank located?

UFB is a branchless bank so is only located online and has many digital banking services.

What does UFB Bank stand for?

UFB stands for Union Federal Bank.

Is UFB and Axos the same?

Though not technically the same, UFB is a branchless bank and division of Axos Bank. Therefore, UFB accounts are FDIC-insured through Axos Bank.
Caitlyn Moorhead contributed to the reporting for this article.
Rates are subject to change; unless otherwise noted, rates are updated periodically. All other information on accounts is accurate as of April 5, 2023. 
Editorial Note: This content is not provided by any entity covered in this article. Any opinions, analyses, reviews, ratings or recommendations expressed in this article are those of the author alone and have not been reviewed, approved or otherwise endorsed by any entity named in this article.