US Bank Review: In-Branch to Google Home Banking Options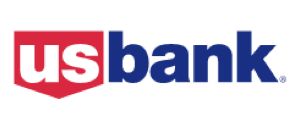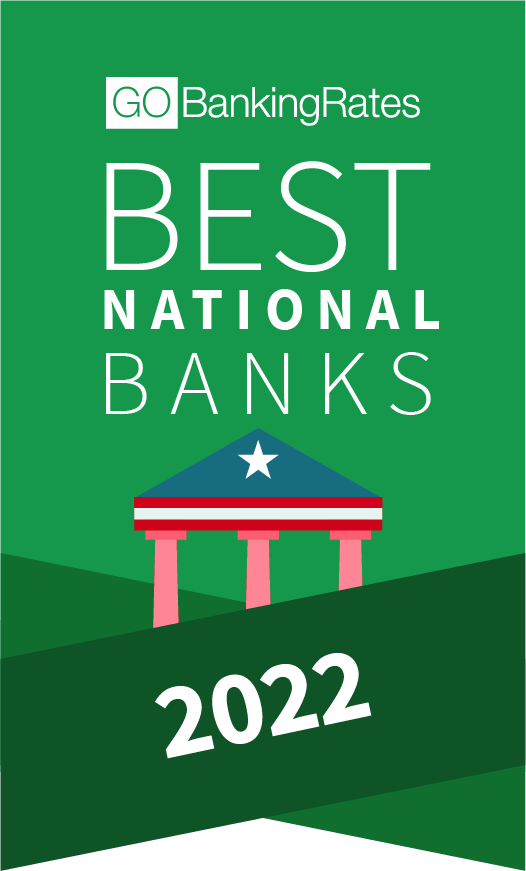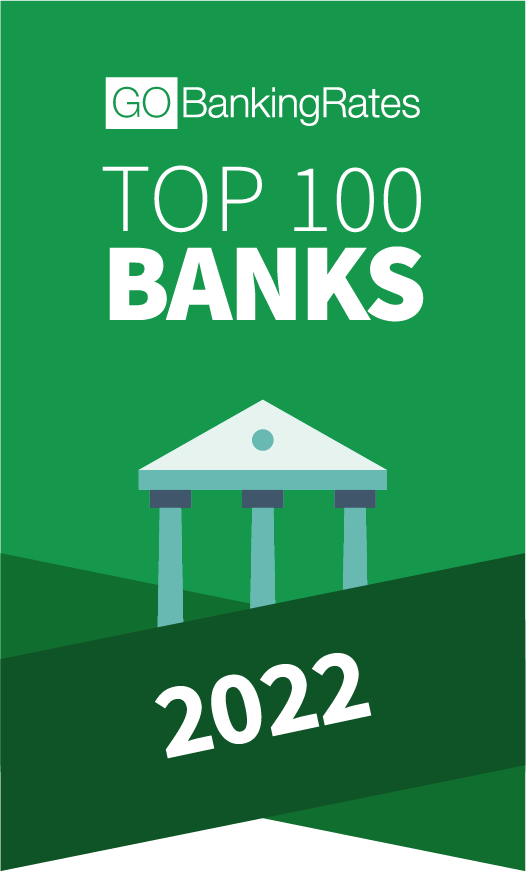 GOBankingRates Score
Quick Take: U.S. Bank is a good option if you're looking for an all-in-one banking experience. It offers multiple options for most account types, but it lags many other banks when it comes to annual percentage yields.
Customer Service
Mobile App/Digital Experience
Breadth of Products
Locations
How did we calculate this?
Pros
Variety of checking and money market accounts
Four CD types
Large branch network
Cons
Low APY on most accounts
Most checking and savings accounts carry monthly fees, though these can be waived
Overview of US Bank
U.S. Bank is part of U.S. Bancorp and ranks as the fifth-largest bank in the United States, with more than 2,000 branches in 26 states. It offers a number of products and services to meet the banking needs of personal and business customers, including everything from checking and savings accounts to wealth management services. In addition to its large branch network, U.S. Bank also has a comprehensive digital banking platform.
If you're looking for a one-stop-shop for all your money management needs, U.S. Bank is worth considering. GOBankingRates named it the Best National Bank of 2022 in its annual Best Banks rankings, and also named the bank as having one of the Best Money Market Accounts and one of the Top 100 Banks of 2022.
US Bank Checking Accounts
U.S. Bank has five checking account options designed to suit different needs: Easy Checking, Gold Checking, Platinum Checking, Student Checking and Safe Debit Account. All but Student Checking carry monthly service charges, though most of those can be waived by meeting minimum balance requirements. All checking accounts have a $25 minimum deposit. 
With U.S. Bank checking accounts you have access to online and mobile banking and a U.S. Bank Visa Debit Card. You also get mobile check deposit with no fees, and no surcharges at MoneyPass Network ATMs. The Safe Debit Account is a checkless account with no overdraft fees but a monthly service charge of $4.95 that cannot be waived. 
Easy Checking is a good option for everyday banking needs. It has a $6.95 monthly service fee unless you do one of the following: keep an average account balance of $1,500, have combined monthly direct deposits totaling $1,000 or more, or are 65 or older. Gold Checking is designed for credit card or loan customers who want extra benefits. Its $14.95 monthly fee is waived for customers who have an open U.S. Bank personal loan, line of credit or credit card. 
Platinum Checking, the only interest-bearing checking account, is ideal for investment, mortgage or loan customers who want top-tier perks. It has a hefty $24.95 monthly service charge that can only be waived if you have $25,000 in combined deposits or balances at U.S. Bancorp, or if you have a personal trust relationship with U.S. Bank Wealth Management.
US Bank Savings Account
U.S. Bank offers a single standard savings account that you can open with a $25 minimum deposit. The $4 monthly service fee can be waived with a $300 minimum daily ledger balance or a $1,000 average monthly collected balance. The fee does not apply to account holders under age 18. The APY for this account is a low 0.01%.
US Bank Money Market Accounts
U.S. Bank offers several money market account options, including the Elite Money Market Account, which GOBankingRates has ranked as one of the Best Money Market Accounts of 2022. The others are Platinum Select Money Market Savings, Package Money Market Savings and Retirement Money Market. 
Although U.S. Bank offers plenty of variety with its money market accounts, you're not going to get a lot of bang for your bucks: The APY across all accounts and all balance tiers is only 0.01%. 
The Elite Money Market account is the only one with a monthly service fee of $10, and it can be waived by keeping a $10,000 minimum daily ledger balance. This account also has a $100 minimum opening deposit. 
The Platinum Select and Package Money Market accounts both have minimum opening deposits of $25. Platinum Select is an exclusive account for Platinum Checking customers, while Package Money Market is only for Gold Checking Package customers.  The Retirement Money Market Account provides tax advantages and requires a $100 minimum opening deposit or $25 automatic monthly deposits. 
US Bank CD Accounts
If you're looking for a better return on your money, then check out U.S. Bank's certificates of deposit. It offers four versions: Regular CDs, Step Up CDs, Trade Up CDs, and CD Specials. Depending on which one you choose, and for how long, you could earn an APY as high as 0.75%. The minimum deposit for the Regular CD is $500, while the minimum for the others is $1,000. 
Regular CDs come in terms of one month to five years. APYs range from 0.05% to 0.25%, with the higher balances earning the better rate. With the Step Up CD, the interest rate rises every seven months during the 28-month term. The APY is 0.05% for the first seven months, 0.25% for the next seven, 0.45% for the seven months after that, and 0.65% for the final seven months.
The Trade Up CD lets you lock in a higher rate once during your initial term. The APY for the Trade Up CD ranges from 0.10% to 0.40% on balances of $1,000 to $250,000, depending on the term. The CD Special carries an APY of 0.15% for 17 months, 0.30% for 37 months, 0.50% for 47 months and 0.75% for 59 months. 
How US Bank Earned Its Scores
Customer Service
One of U.S. Bank's strengths is in its customer service. You can reach the bank 24/7 at 800-872-2657. You can also email it at mobile@usbank.com.
Mobile App and Digital Experience
Another strength of U.S. Bank is its cutting-edge banking technology. In addition to advanced facial and fingerprint authentication on its mobile apps, U.S. Bank offers voice banking via Alexa, Siri and Google Home. The bank's iOS and Android apps are popular, receiving a 4.8 rating on the App Store and 4.6 stars on Google Play. U.S. Bank also offers online and mobile banking options that let you make mobile deposits, send money through Zelle, pay bills and transfer money.
Breadth of Products
U.S. Bank has a robust lineup of deposit accounts options – including checking, savings and money market accounts and CDs – as well as IRAs, managed portfolios, self-directed trading, credit cards and a wide variety of loans.
Locations
With more than 2,000 branches and 4,000 ATMs, U.S. Bank is easily accessible to those in its service area. It primarily operates in the Midwest and West, so it is not the best fit for customers outside of its region.
Editor's Favorite

U.S. Bank's breadth of services and 24/7 customer service make it a good choice for those who prefer traditional banking.
US Bank vs. Competitors
When you're shopping for a bank, it's helpful to evaluate several to see how their products and services compare. Here's a look at how U.S. Bank measures up to three of its competitors.
| Bank | Best For |
| --- | --- |
| U.S. Bank | 24/7 customer service, breadth of accounts |
| Chase | Credit card lineup, branch access |
| Bank of America | National branch network |
| Wells Fargo | Slightly lower checking account fees |
US Bank vs. Chase
Chase has more ATMs and branches than U.S. Bank, with over 4,700 locations. U.S. Bank has slightly higher CD yields and offers many of the same services as Chase.
US Bank vs. Bank of America
Bank of America has a much wider service area than U.S. Bank, with branches available across the country. U.S. Bank gets the edge with 24/7 customer service by phone, which Bank of America does not offer.
US Bank vs. Wells Fargo
Wells Fargo has slightly lower checking account fees than U.S. Bank and more ways to avoid them. U.S. Bank has lower minimums for some accounts, such as its line of CDs. 
Final Take
Like most national banks, U.S. Bank has a host of monthly maintenance and service fees, but most of those can be avoided.  U.S. Bank's strength is the breadth and quality of its products and services which are first-rate. However, customers who want a completely fee-free experience with high APYs might be happier with an online bank.
US Bank FAQ
Here are the answers to some commonly asked questions about U.S. Bank.
Is U.S. Bank the same as U.S. Bancorp?

U.S. Bancorp is the parent company of U.S. Bank.

Does U.S. Bank have 24-hour customer service?

Yes, you can reach U.S. Bank customer service 24/7 at 800-872-2657.

What does the "U.S." stand for in U.S. Bank?

The "U.S." in U.S. Bank comes from an early incarnation of the bank, the United States National Bank of Portland, which was chartered in 1891.

How do I check my balance with U.S. Bank?

You can check your U.S. Bank balance on the website, via the mobile app or by phone.
John Csiszar contributed to the reporting for this article.
Rates are subject to change; unless otherwise noted, rates are updated periodically. All other information on accounts is accurate as of Jan. 6, 2022.
Editorial Note: This content is not provided by U.S. Bank. Any opinions, analyses, reviews or recommendations expressed in this article are those of the author alone and have not been reviewed, approved or otherwise endorsed by U.S. Bank.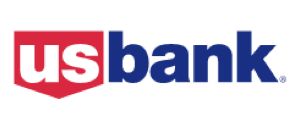 Take Advantage of our Best Offer(s)