Zions Bank Review: Regional Locations With Online Accessibility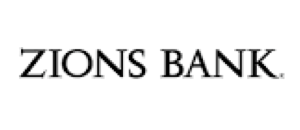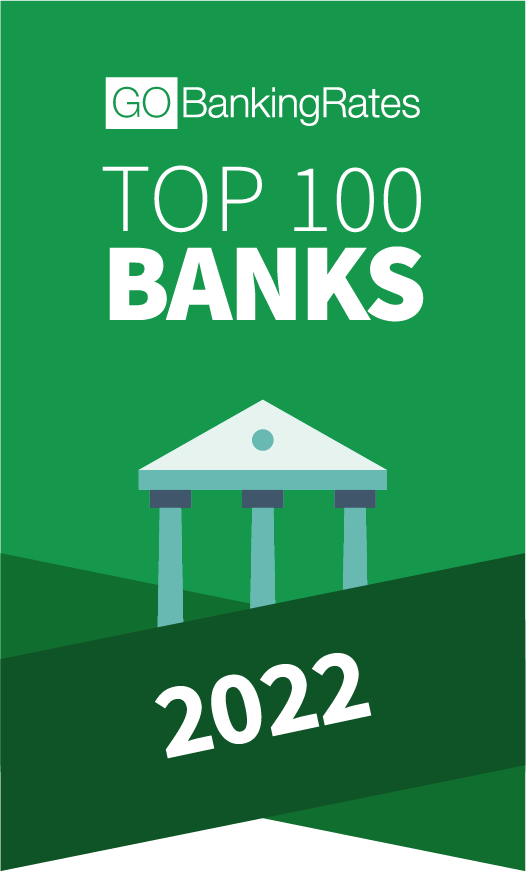 GOBankingRates Score
Quick Take: Zions Bank offers a wide range of products and services, including checking and savings accounts, money market accounts, certificates of deposit, credit cards, home loans and investments. The bank has just 122 branches located in Utah, Idaho and Wyoming, but provides robust online banking services, including an online money market account with a higher interest rate. This Zions Bank review will weigh whether switching to a smaller, regional bank is worth it.
Digital experience
Breadth of Products
Accessibility
Rates
How did we calculate this?
Pros
Several checking and savings options
Online comparison tool to find the best account for you
Middle to high school students receive $1 per "A" earned in school for their account
Robust mobile app can pay multiple recipients at once
New no-overdraft-fee account
Cons
Savings account interest rates are comparatively low
Few branches for local customers who prefer to bank in person
About Zions Bank
Zions Bank was founded in 1873 by Brigham Young and is headquartered in Salt Lake City, Utah. It services residents of Utah, Idaho and Wyoming through an online platform, mobile banking app and 122 local branches.
Zions Bank offers personal and business banking, insurance, and investment products to customers both in person and online.  Zions Bank is a subsidiary of Zions Bancorporation (NASDAQ: ZION) and is among the Top 100 Banks in GOBankingRates' annual rankings.
Zions Bank Products
Take a closer look at Zions Bank's deposit accounts.
Checking Accounts
Zions Bank offers a selection of checking accounts, including one specifically for military customers. All accounts include a Visa debit card, digital banking with mobile check deposit, overdraft services, and more. The website includes a handy comparison tool so customers can compare the features of up to three checking accounts to determine the best one for their needs.
The minimum opening deposit for a Zions Bank checking account is $50.  The Anytime Checking Account has no monthly maintenance fee. The fee for Anytime Interest Checking and Premium Interest Checking can be waived with a qualifying minimum daily balance or a combined deposit and consumer loan balance. Anytime Interest earns 0.01% on all balances while Premium bumps up to 0.03% for balances of $25,000 or more.
The latest addition, OnBudget Banking, has lower fees and requirements. They include a $25 opening balance and no overdraft fees. However, the $5 monthly fee cannot be waived. Checks and online bill pay aren't available so you'll need to make transfers or use Zelle to pay others.
Savings Accounts
Zions Bank offers a standard savings account and a Young Savers account. The standard account has a yield of 0.03% and a minimum opening deposit of $50. Keep in mind that you'll need to maintain at least $200 in the account or receive at least $25 from a Zions checking account. Otherwise, you'll be charged a $3 monthly maintenance fee. 
The Young Savers Account teaches good financial habits with no monthly maintenance fees and interest paid on the first dollar. It includes online banking and bill pay, and you can make automatic transfers from your Zions Bank checking account to help your savings grow.
Money Market Accounts
Zions Bank has a traditional money market account and an online money market account available, both with opening balance requirements of $500 and no monthly service fees.
The online account has a yield of 0.20% APY on balances of over $1,000 compared to the regular money market's tiered rates of 0.02% to 0.04%. If you plan on holding a higher balance, stick with the traditional money market to get better relationship rates. 
While you may write checks for easy access to funds with Zions Bank's money markets, the accounts are limited to just six transactions per month. Fortunately, ATM withdrawals aren't included so you can withdraw as much cash as you need.
Certificates of Deposit
CDs are a good way to lock in an interest rate for a certain period of time. Zions Bank offers CDs with no monthly fees in terms ranging from one month to 60 months.
You'll need to fund a CD with at least $1,000. However, the best rates are reserved for those who commit to at least 18 months (0.28% APY) or who have an opening deposit of $100,000 or more (0.03% to 0.53% APY). 
Best Features
GOBankingRates puts four of the bank's features above the rest. The breadth of products and the availability of online banking paired with the mobile banking app experience are the top-rated features. In addition, Zions Bank's wide reach in the states of Idaho, Utah and Wyoming, and the competitive interest rates on all its accounts are worth noting. 
Editor's Favorite

If you do most of your banking online, you don't have to go to a big, nationwide bank. Zions Bank offers robust online banking tools, and its online-specific accounts offer much better interest rates than their basic accounts. The online comparison tool that helps you choose the right savings or checking account for you is helpful too.
Banking Experience
Zions Bank is a regional, brick-and-mortar bank that wants to compete with online-only banks.
Customer Service
Besides visiting a local branch, customer service is available Monday through Saturday from 7:00 a.m. to 8:00 p.m. MT at 1-888-307-3411.
Accessibility
There are 122 branches throughout Utah, Idaho and Wyoming. However, it's entirely possible to handle most of your needs using the online platform or mobile app and a Zions Bank ATM. The machines accept cash deposits and handle other banking needs.
ATM users should be aware that Zions Bank charges $2.00 when you make a transaction at a non-Zions Bank network ATM. The daily withdrawal limit on a Zions Bank Visa debit card is $500, and only $300 can be withdrawn in a single transaction.
Mobile App & Digital Experience
Zions Bank offers online banking and a mobile app. Online banking includes 24-hour access to your balance and transaction history, including loans and credit card balances. You can pay your bills online, and transfer money to others with Zelle. 
The mobile banking app lets you manage your accounts anywhere at any time, and you can deposit checks quickly and easily. You can also get your account statements and tax documents online, saving paper and helping the environment.
Download the app from Google Play, where it received a 4.7 out of 5 stars. The iOS version earned a 4.8 rating out of 5.
How to Open an Account
To open an account at Zions Bank, select the type of account you want on its website. 
Make sure you have your personal information, an email address, Social Security number, driver's license or other government ID and your employer's name and address to apply. You can also open an account at a Zions branch.
Zions Bank Fees
Look out for the following fees when banking with Zions Bank.
| Type | Amount |
| --- | --- |
| Overdraft | $32 (without overdraft protection) |
| Continuing overdraft fee | $5 per day if overdrawn for 7 days |
| Cashier's check (at a branch) | $6 |
| Outgoing wire transfer | $25 |
| Stop payment | $25 |
Zions Bank Vs. Competitor Banks
When seeking out a new bank, it's best to look at all your options. Here's how Zions Bank stacks up to the competition.
| Bank | Best For |
| --- | --- |
| | |
| Zions Bank | Online accessibility |
| Wells Fargo | Convenient locations |
| Chase | Variety of products |
| Bank of America | Nationwide branches and ATMs |
Zions Bank vs. Wells Fargo
Wells Fargo serves one in three households in the U.S., making it one of the most popular banks in the country. But Zions Bank offers higher interest rates and more personalized service.
Zions Bank vs. Chase Bank
Chase Bank has a product assortment that puts most regional banks to shame, and often offers a new account opening bonus. But if you'd rather get a higher rate of interest all the time, take a good look at Zions Bank.
Zions Bank vs. Bank of America
Bank of America has 4,300 branches and 17,000 ATMs nationwide, so there's almost always one nearby. If you prefer to do your banking online, and would prefer higher interest rates, Zions Bank is the choice for you.
Final Take
Zions Bank is a regional bank with a limited brick-and-mortar footprint, but has the digital banking tools to make up the difference. By offering significantly higher interest rates for online-only money market accounts, Zions Bank is clearly catering to the customer who wants to do all their banking online so the bank's physical locations don't matter.
FAQ
Some questions that may not have been covered in this Zions Bank review include:
Who owns Zions Bank?

Zions Bank is a division of Zions Bancorporation, N.A., (NASDAQ:Zions), a publicly-traded company.

How many branches does Zions Bank have?

Zions Bank has 122 branches in Utah, Idaho and Wyoming.

Does Zions Bank have mobile deposit?

With the Zions Bank mobile app, you can deposit checks, as well as transfer funds, check balances and more.

What services does Zions Bank offer?

Zions Bank offers checking accounts; savings accounts, including money market accounts and CDs; credit cards; personal, auto, student and home loans; private banking and wealth planning; and business banking.

Who is the CEO of Zions Bank?

Scott Anderson is president and CEO of Zions Bank.
Karen Doyle contributed to the reporting for this article.
Rates are subject to change. Information on accounts is accurate as of Jan. 13, 2022.
Editorial Note: This content is not provided by Zions Banks. Any opinions, analyses, reviews or recommendations expressed in this article are those of the author alone and have not been reviewed, approved or otherwise endorsed by Zions.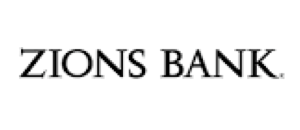 Take Advantage of our Best Offer(s)