22 Countries With the Most and Least Expensive Flights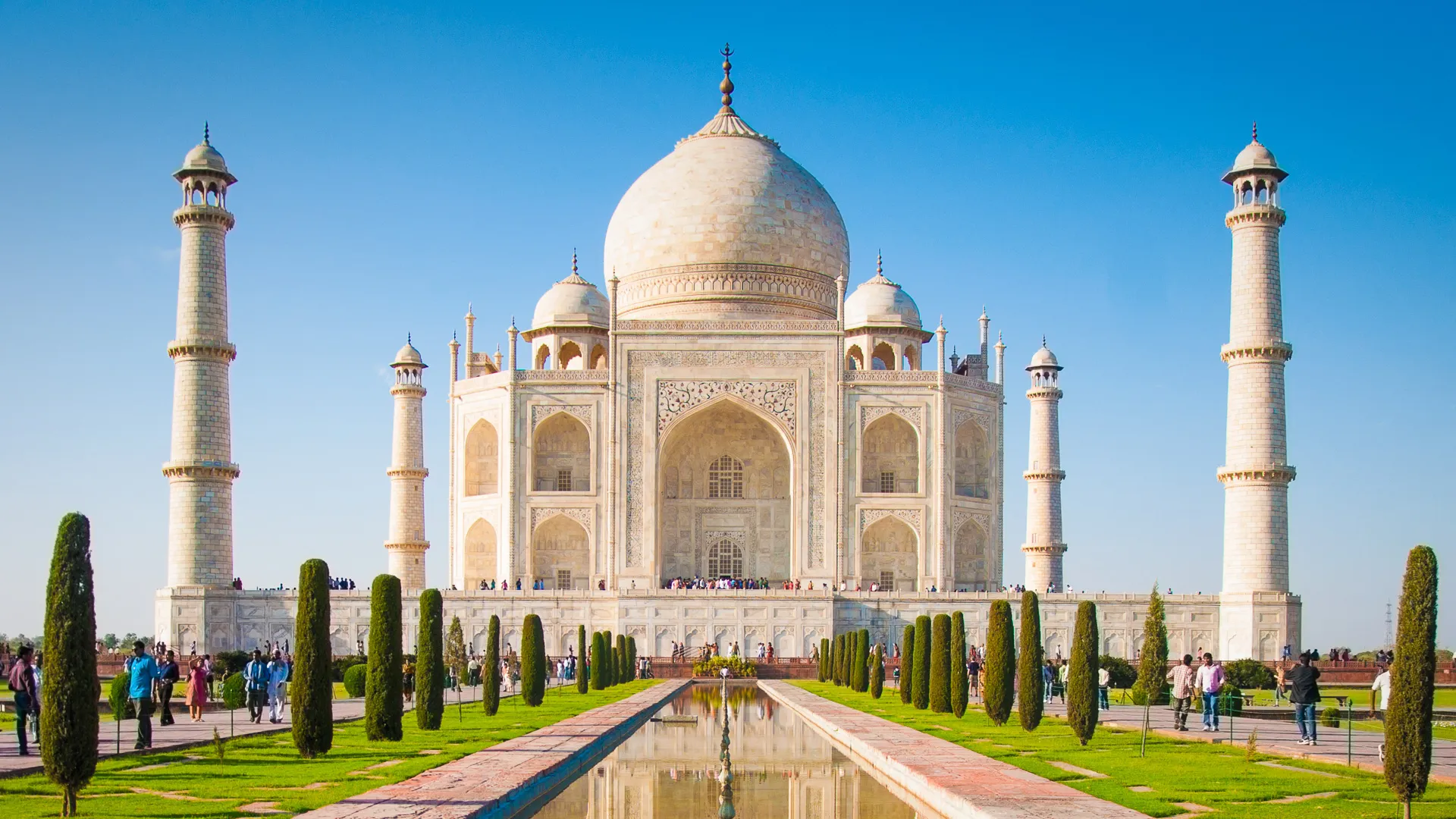 Airfares can change by the day or even the hour and are driven by movements in everything from fuel prices to currency conversion rates. So it's no surprise that the average cost of outbound air travel can vary significantly from country to country.
To help travelers navigate the complex world of fluctuating fares, GOBankingRates consulted Kiwi.com's 2017 Flight Price Index. The flight search engine company analyzed more than 1 million flights to find the average price of outbound air travel in 80 countries. All flight searches took into account high and low seasons, and prices were checked for the same travel dates.
Read on to find out which countries have the most and least expensive flights.
Countries With the Most Expensive Flights
Middle Eastern countries dominated the upper end of the list, with nations in that region occupying four of the top 11 spots on the Flight Price Index. But two neighbors in northwestern Europe took first and second on the list, with an average cost per 100 kilometers that topped $54, as of April 25, 2017.
11. Morocco
The average cost per 100 km: $32.23
Flight prices have risen significantly in Morocco, where the average cost per 100 kilometers came in at $20.11 on Kiwi.com's Flight Price Index released in August 2016. And that trend could continue as Morocco's desert landscapes, beaches and bazaars attract more visitors. The country hosted a record 10.4 million tourists in 2016.
Going there in the winter or early spring could help you cut costs if Morocco tops your travel bucket list. Hotels in the country's capital city of Rabat averaged a weekend room rate of $127 in late October, according to Kayak, but vacationers who visit during the low season in March can expect to save 19 percent on accommodations.
Make Your Money Work for You
10. Oman
The average cost per 100 km: $33.54
Although its mix of mountains, beaches and beautiful sites such as the Sultan Qaboos Grand Mosque help to draw an increasing number of tourists to Oman, it's not a particularly affordable place for many travelers. In addition to its hefty average air travel cost, hotels in the capital city of Muscat averaged $114 per night for weekends in late October, according to Kayak.
9. Lebanon
The average cost per 100 km: $36.92
Not only is travel in this Middle Eastern country relatively expensive, it can also be dangerous. The U.S. Department of State has issued a warning for Lebanon that urges American citizens not to travel there because of threats of terrorism, kidnapping, armed clashes and other violent outbreaks, particularly near the country's borders with Syria and Israel. The travel warning specifically discourages U.S. citizens from taking commercial flights over Syria because of continued conflict there.
8. Austria
The average cost per 100 km: $37.06
Austria is known for its architecture and alpine scenery. It's also an art and music mecca, with world-class museums and attractions such as the Vienna State Opera. But, like average airfares, accommodations don't come cheap. Available room rates for a weekend night averaged $168 in the country's capital city of Vienna, when surveyed over a three-day period in late October, according to Kayak.
Smart spenders might consider adding Austria to an itinerary that also includes Italy or the Czech Republic. Both neighboring countries boasted less expensive flight prices, with Italy's average cost per 100 kilometers coming in at $9.72, and the Czech Republic averaging $11.51, according to the Kiwi.com Flight Price Index.
Make Your Money Work for You
7. Serbia
The average cost per 100 km: $41.15
Airfare is expensive in this eastern European country, but hotels are a relatively reasonable. According to Kayak, the room rate for a weekend night in the capital city of Belgrade averaged $93 over three days in late October, and the site offered some three-star hotels for as little as $19 to $33 per night.
Visitors might also be able to score cheap airline tickets in and out of neighboring countries, including Bulgaria and Romania, both of which offer comparatively affordable airfares. Romania also borders Djerdap National Park, which is one of Serbia's top tourism draws thanks to abundant archaeological and natural attractions.
6. Solomon Islands
The average cost per 100 km: $43.14
Not many tourists make their way to this remote island chain in the South Pacific, according to Travel+Leisure, and those who do have to fly in from Fiji or Brisbane, Australia. So it's no wonder cheap flights are few and far between — if they exist at all.
Kayak doesn't offer an average nightly room rate for the isolated archipelago, although it indicated accommodations are typically least expensive in May and most expensive in November. Adventurous vacationers who do visit will find fascinating World War II artifacts, including sunken American and Japanese warships, first-class diving and tropical trails that lead hikers past lush jungle flora and fauna.
5. United Arab Emirates
The average cost per 100 km: $44.42
This country, which is made up of seven separate emirates, is known for its over-the-top architecture and megamalls. For instance, the emirate of Dubai is home to the Burj Khalifa building, the world's tallest skyscraper. And the Dubai Mall has an aquarium and underwater zoo, and more than 1,200 retail outlets. The Mall of the Emirates boasts its own ski slope and more than 233,000 square meters of retail space.
But visitors can expect expensive flights to cut into the shopping spree budget. Elevated airfares put the UAE at the top end of Kiwi.com's index last year.
4. Chile
The average cost per 100 km: $53.53
Chile is sandwiched between the Andes to the east and the Atacama Desert to the north, and its varied landscape offers everything from lakes and volcanos to geysers and beaches. The country is also known for its wineries and wildlife, so it has something to offer just about any traveler's tastes.
Affordable attractions help offset relatively expensive airfares. For instance, general admission to the world-class Chilean Museum of Pre-Columbian Art is 4,500 Chilean pesos, or around $7.
Make Your Money Work for You
3. Qatar
The average cost per 100 km: $53.94
Qatar is home to traditional marketplaces, or souqs, and modern malls alike. Its capital city of Doha is growing fast, so hotels and restaurants abound. A three-course meal for two at a mid-range restaurant in Qatar is around $47.75, not far off the U.S. national average of $50, according to Numbeo.
The average room rate for a weekend night was $110 in late October, according to Kayak. But it's worth noting rates skyrocket in September ― almost by double ― so travelers might want to time their trip to cut costs.
2. Netherlands
The average cost per 100 km: $54.51
The Netherlands' canals, coffee shops and culture are a perennial draw for tourists. Outbound flights are among the most expensive in the world. However, the small nation boasts a robust public transportation system that could help visitors trim travel costs once they get there, plus make day trips to cities such as Delft and Rotterdam easy.
1. Belgium
The average cost per 100 km: $54.63
With its museums, castles and cathedrals ― not to mention fabulous fries, chocolate and waffles ― Belgium boasts plenty of attractions for travelers. But its expensive outbound airfares might prompt cost-conscious tourists to combine a visit with a trip to neighboring France or Germany, which have an average cost per 100 kilometers of $11.68 and $16.66, respectively.
Countries With the Least Expensive Flights
Many of the countries that topped Kiwi.com's list for cheapest outbound airfares also offer rock-bottom rates at restaurants and hotels. What's more, several of these countries offer attractive exchange rates, making them bucket-list bargains for travelers looking to get the most bang for their buck.
Make Your Money Work for You
11. South Africa
The average cost per 100 km: $7.25
South Africa boasts beautiful beaches and mountain vistas, and its diverse attractions include everything from safaris to winery tours. Many of its top attractions are also affordable ― or free. For instance, hiking up Cape Town's Table Mountain is free, and a round-trip cable car ride up and down the mountain starts at 275 South African rand for adults, or around $19.75.
As a whole, costs in the country seem relatively affordable. A three-course meal for two at a mid-range restaurant averages around $32, according to Numbeo.
10. Spain
The average cost per 100 km: $7.08
Spain counts Pablo Picasso, Joan Miró and many other iconic artists as native sons, so it's no surprise the nation boasts a number of notable museums — many of which you can visit for free. Spain is also known for its diverse cultures and cuisine, and it continues to draw crowds to the beach resorts on its southern coast.
In fact, a record number of tourists have been sampling Spain's tapas and other offerings recently. It drew 12 percent more tourists in the first half of 2017 than during the same period a year ago, despite drawing a record 75.3 million visitors for all of 2016.
9. Sweden
The average cost per 100 km: $6.96
Sweden is known for its crystal-clear lakes and expansive forests, but the Scandinavian country also offers beautiful beaches that are often uncrowded, considering its population barely tops 9 million. Sweden also boasts a number of ferry-accessible islands ideal for hiking or an invigorating dip during warmer weather.
Considering the country's mild climate, it's no surprise hotel prices spike when temperatures do. So visitors should plan on spending some of the cash they saved at the airport on accommodations if they visit during the summer.
8. Thailand
The average cost per 100 km: $6.74
Although it doesn't offer the bargain-basement prices it once did, Thailand can still be a cost-savvy traveler's dream, especially for those willing to live like locals. Shophouse and street food is still incredibly affordable, for instance.
The average room rate for a weekend night in Phuket City was $39 in late October, according to Kayak, which also offered at least one 3-star hotel option for just $12. That's a steal considering the island of Phuket is known for its white sand beaches, among many other attractions.
Make Your Money Work for You
7. Portugal
The average cost per 100 km: $6.50
The dollar is making a strong showing against the euro right now, which, along with cheap flights, makes this already affordable nation an even bigger bargain. And budget travelers will get a lot of mileage out of their money. The country's capital city of Lisbon is known for nightlife that, in fact, sometimes lasts past dawn. You can find many free activities in Lisbon, including the Cemetery of Pleasures.
Visitors can explore cafes and intricate cobblestone streets by day. In Porto, they'll find charming courtyards and cafes and enjoy fabulously fresh seafood at scenic riverside restaurants for the cost of a meal at a chain eatery in the United States. That should leave more than enough in the dining budget to enjoy a glass or two of tawny port.
6. Indonesia
The average cost per 100 km: $6.49
Indonesia is both exotic and affordable. It offers experiences as diverse as wilderness trekking, when you might catch a glimpse of an orangutan, to megamall shopping at spots including the Grand Indonesia, which encompasses a total of 263,226 square meters.
In addition to its cheap flights, Indonesia offers smart shoppers some high-end accommodation options. For example, Bambu Indah, an eco-friendly resort in Bali, offered a house large enough for two for $135 per weekend night in late October. Another plus ― room rates include breakfast and afternoon tea.
5. Romania
The average cost per 100 km: $6.46
Perhaps best known for medieval towns and castles where the Dracula legend was born, Romania also offers culture and clubbing, cafes and cobbled walkways to explore. Then there are outdoor adventures that range from hiking to boating, fishing, birdwatching and even beach bathing, depending on the season.
A dollar goes a long way in Romania, which hasn't adopted the euro yet. Until 2022, it plans to stick to the Romanian leu. A dollar will get travelers nearly four lei, the plural for leu, under current exchange rates. Better yet, a domestic draft beer will set visitors back only about 7 lei, about $1.75.
Make Your Money Work for You
4. Turkey
The average cost per 100 km: $6.28
Although air travel is affordable here, continued threats of terrorism led the State Department to issue a travel warning for Turkey. It urges American citizens to "carefully consider the need to travel to Turkey at this time" and avoid southeast Turkey altogether.
The warning said terrorist groups have specifically targeted U.S. citizens and other foreigners in kidnapping and assassination attempts. Popular tourist sites, transportation hubs and other areas likely to draw international visitors have been frequent targets for terrorist violence.
3. India
The average cost per 100 km: $4.96
India is dotted with ancient forts, palaces, temples and tombs. The Taj Mahal alone attracts 7 million to 8 million visitors annually. Constructed by Emperor Shah Jahan as a memorial to his wife who died in childbirth, many consider it to be the most beautiful building in the world.
The UNESCO World Heritage Site also includes expansive gardens. Visitors can stay as long as they want during operating hours, so the foreign tourist entry fee of 1,000 rupees, or around $15, seems well worth it. You can also time your trip to attend the Holi Festival for a life-changing experience.
2. Bulgaria
The average cost per 100 km: $4.65
Bulgaria offers monasteries, monuments and museums with artifacts that date back 6,000 years. The Thracian settlement near the town of Isperih also features a three-chamber burial tomb that boasts well-preserved reliefs, artwork and burial gifts from about 300 B.C., which tourists can view for an entry fee of about $6.
The country's capital, Sofia, ranks as the most affordable on the 2017 Europe Backpacker Index compiled by the travel site Price of Travel. So history lessons come cheap even in Bulgaria's larger cities.
1. Malaysia
The average cost per 100 km: $4.18
If you're seeking street food and shopping options, visit Kuala Lumpur's Central Market. For nature lovers, Malaysia offers beautiful beaches, lush jungles and an expansive national park that is home to a number of endangered species. So cheap flight tickets are far from the only reason to visit this Southeast Asian nation. Plus, accommodations are a bargain, with Kayak listing the average room rate for a weekend night in late October at $53.
Methodology: Kiwi.com reviewed both short- and long-haul flights on low-cost and full-service airlines. Domestic flight prices were calculated by finding an average airfare from the country's capital to up to five major cities within the country, or to a major city in a neighboring country when domestic flights weren't offered. International travel costs were calculated based on flights from all international airports within the country to several international hubs in other countries.