Here's How Much You Need To Budget for Child Care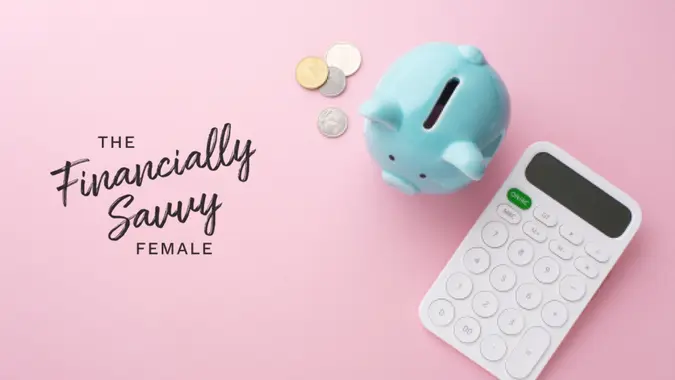 everydayplus / iStock.com
Having children is a magical and rewarding experience. However, parenthood is not all rainbows and sunshine — it comes with significant financial responsibilities.
One of the biggest expenses parents have to budget for is child care, which includes daycare, nannies and babysitters. Knowing how much to budget for these costs can help make parenting easier on your wallet. 
Why Is Child Care Becoming More Expensive?
According to a recent survey by Care.com, 63% of parents report child care has become more expensive over the past year.
Here's one of the main reasons: When the pandemic hit, businesses closed — including daycare and other children's centers. A 2022 survey by ChildCare Aware revealed that approximately 9,000 daycares closed in 37 states between late 2019 and early 2021. With fewer child-care centers available, demand became greater than supply, which drove up the prices. 
On top of that, COVID-19 safety protocols forced providers to increase sanitation and cleaning efforts. These extra sanitation costs were then passed on to parents in the form of heftier price tags. 
Make Your Money Work for You
How Much To Budget for Child-Care Expenses
According to the National Database of Child Care Prices, child-care costs range from 8% to 19% of a median family's income per child — $5,357 to $17,171 when adjusted for inflation.
Of course, there is no one-size-fits-all approach here, and your budget will depend on where you live and the type of child care you choose. However, the numbers above could give you a general idea of how much you may need to allocate toward child care each year. 
Ways To Save Money On Child-Care Costs
Despite rising child-care costs, there are still ways to save money without compromising what's best for your children. Here are some of them. 
Comparison Shop
One of the best ways to save money on child care is by performing your due diligence and comparison shopping. Start by compiling a list of licensed child-care providers in your area. Once you have a good amount of options, investigate the costs and weigh which one offers the most value. 
Make Your Money Work for You
If you're unsure where to start, World Population View offers an interactive map where you can compare child-care costs by state — this way, you can gain insight into what other families are paying in your state and across the U.S. 
Set Aside Pre-Tax Dollars
Many employers offer Dependent Care Flexible Spending Accounts (FSAs) that allow employees to save on taxes for dependent care expenses. With a Dependent Care FSA, you can save up to $5,000 in pre-tax dollars that can be used toward dependent care expenses — daycare costs, school programs, summer camps and more. Talk to your workplace's HR department to see whether this option is available to you. 
Take Advantage of Tax Breaks
A tax break that many working parents could qualify for is the Child and Dependent Care Tax Credit. By itemizing care-related expenses on your tax return, you can claim 20% to 35% of your care expenses, up to a maximum of $3,000 if you have one child ($6,000 if you have two or more kids).
Not sure if you're eligible for this tax credit? Use the Interactive Tax Assistant tool to find out. 
Another tax credit to take advantage of is the Child Tax Credit. As a parent, you're eligible for the Child Tax Credit of up to $2,000 for every child under the age of 17. Though some income limitations apply, nearly all families with children will qualify. 
Make Your Money Work for You
Every Family's Budget Is Different
When it comes to budgeting for child-care expenses, there is no uniform approach because every family's situation is different. However, by considering the potential costs associated with child care and understanding your options, you can make an informed decision on how much money you need to set aside each month.
More From GOBankingRates