15 Best Grocery-Delivery Services That Are Worth the Money
Save time and money with online grocery and meal deliveries.
You might dislike going to the grocery store for multiple reasons: It's crowded, the lines are long, what you need might be out of stock, and you'd probably rather be doing something else. Grocery stores are also full of temptations like magazines, candy bars and other items not on your shopping list that might make you spend more than you mean to. With all these drawbacks, it's not surprising that grocery delivery services are becoming more and more popular.
Grocery and meal delivery options can help you save time, cut costs and ditch your weekly trip to the store. Here are the best grocery delivery services to help you save time and save money on grocery shopping.
1/16
SpeedKingz / Shutterstock.com
1. Instacart
For those who need their groceries immediately, Instacart is the best option. Currently servicing 26 states and the District of Columbia, Instacart can deliver items in as little as one hour.
Unlike other grocery delivery services, Instacart doesn't ship your food from giant warehouses. Instead, it connects you with freelance personal shoppers who bring you groceries from whichever you think the best supermarket is — stores like Whole Foods, Costco and Petco.
You can also sign up for Instacart Express to save even more money if you use the service regularly. An Instacart Express membership costs $149 per year, which breaks down to about $12.50 per month. This fee is well worth it if you order grocery delivery at least three times a month. With Instacart Express, delivery is free for one-hour, two-hour and scheduled grocery deliveries over $35.
How much does Instacart cost? For one-hour services, the Instacart delivery fee is $5.99 for orders over $35. For non-rush orders above $35, the fee is just $3.99. The minimum order is $10.
Is Instacart worth it? Instacart's fee is the lowest of all the grocery delivery services profiled, and it enables you to get your groceries within an hour.
Groceries of the Future: Whole Foods Is the Latest Retailer to Be 'Amazoned'
2/16
a_namenko / iStock.com
2. AmazonFresh
AmazonFresh offers free delivery on all orders over $40, but there's a catch: members must pay a monthly fee in addition to their annual Amazon Prime charge to use the service.
AmazonFresh is currently available in the Seattle, Northern California, Southern California, New York City and Philadelphia areas. Though membership for this service is pricey, the items themselves tend to be priced competitively, with great supermarket deals.
How much does AmazonFresh cost? Amazon Prime members pay a monthly fee of $14.99 in addition to their annual $99 Prime membership fee. All deliveries over $40 are free — not including tips — with membership, but orders under $40 are charged a delivery fee of $9.99.
Is AmazonFresh worth it? Some people might be deterred by the extra charge, but this price is actually a decrease from the previous $299 annual cost of Amazon Prime and AmazonFresh. If you subscribe to Amazon Prime and plan to use the service regularly, this could be the service for you.
3/16
Atstock Productions / Shutterstock.com
3. Peapod
One of America's leading online grocers, Peapod is an online supermarket that offers more than 12,000 different products, including organic grocery delivery, deli items, prepared foods and seasonal items. Peapod currently services 13 states and the District of Columbia.
One downside of Peapod is its use of plastic bags, but the company does offer to recycle the bags if customers give them back to their drivers.
How much does Peapod cost? For orders greater than $100, the delivery fee is $6.95. Orders under $100 have a fee of $9.95. The minimum order allowed is $60.
Is Peapod worth it? The fee is minimal if you use the service only when you're spending more than $100.
4/16
Andrea Raia / Shutterstock.com
4. Vons
The early bird really does get the worm with Vons grocery delivery service. Vons, whose parent company is Safeway, offers same-day grocery delivery if you order before 8:30 a.m.
One of the biggest benefits of the Vons service is its "Shop by History" feature. Using a registered Club Card when you shop saves your purchases in your own personal online store. This makes shopping with Vons one of the best online grocery shopping experiences because it's easier and faster than many similar services from other grocery delivery companies.
Vons and Safeway deliver groceries and alcohol in many major U.S. cities and suburbs.
How much does Vons delivery cost? For purchases of $150 or more, Vons charges a $9.95 delivery fee in most areas. For purchases less than $150, the fee rises to $12.95. The minimum order amount is $49, and new customers get free delivery on their first online order.
Is Vons delivery worth it? Vons delivery is worth it for those who are extremely busy. It isn't among the cheapest grocery delivery services — in fact, its fee is one of the highest — but because users can shop by history, the time spent placing orders online is minimal.
Learn: What Average Americans Spend on Groceries — See How You Stack Up
5/16
saschanti17 / Shutterstock.com
5. Blue Apron
Blue Apron is a cooking delivery service that supplies both fresh ingredients and recipes on a weekly basis. Available nationwide, Blue Apron delivers pre-portioned ingredients for meals, to your door, on a day that is convenient for you. Although the service is pricey, it simplifies both the shopping and meal-planning processes for customers.
How much does Blue Apron cost? Blue Apron prices allow you to choose between a two-person plan and the family plan. For the two-person plan, users receive three nights' worth of meals for $59.94. Two meals per week with the family plan will cost you $69.92, and four meals will run you $139.84. Shipping is free, and you can skip any week you choose.
Is Blue Apron worth it? Blue Apron meal delivery is best for those who want to learn to cook gourmet meals. Many Blue Apron reviews rave about the service. At roughly $8 to $10 per person per meal, you can decide if the meal is worth it.
6/16
fcafotodigital / iStock.com
6. FreshDirect
FreshDirect customers can find high-quality fresh foods along with their favorite brand-name items, and purchase them with the click of a button. New users of FreshDirect's convenient grocery delivery service receive two months of deliveries for just one penny with the DeliveryPass.
FreshDirect currently offers its services in Washington, D.C. and parts of New York, New Jersey, Connecticut, Pennsylvania and Delaware, with delivery on the Jersey Shore and in the Hamptons available in the summer only.
How much does FreshDirect cost? After your 60-day trial ends, you'll be charged $79 for six months of delivery service or $129 for a year if you keep DeliveryPass.
Is FreshDirect worth it? It's worth it if you use this service regularly. The longer you keep your subscription, the more savings you will enjoy.
7/16
Timolina / Shutterstock.com
7. Purple Carrot
Purple Carrot is like Blue Apron, but the food is all plant-based — every meal is completely vegan. This cooking delivery service supplies both fresh ingredients and recipes on a weekly basis.
Purple Carrot delivers pre-portioned meal ingredients to 36 states — all throughout the Northeast, Mid-Atlantic and West Coast regions of the U.S. — and the District of Columbia.
How much does Purple Carrot cost? Purple Carrot offers a one- to two-person plan that costs $68 per week and provides you with three recipes along with the food needed to prepare the meals. It also has a three- to four-person plan that costs $74 per week and provides two recipes.
Is Purple Carrot worth it? This is a great option for those who are dairy-free, vegan, or vegetarian. It even offers some gluten-free options. Purple Carrot doesn't charge tax or additional shipping costs, nor does it have any hidden fees.
Splurge on These: Superfoods That Are Worth the Extra Dough
8/16
hlphoto / Shutterstock.com
8. HelloFresh
HelloFresh is another meal delivery service that sends you recipes and fresh, affordable and nutritionally balanced ingredients to help you prepare quick and easy meals without having to step foot into a grocery store — unless you want to, in which case you can also find HelloFresh at nearly 600 locations.
HelloFresh delivers to the District of Columbia and all states except Alaska and Hawaii.
How much does HelloFresh cost? You can choose from three meal plans:

The Classic Plan: Choose three to five meals, which serve two or four people, for $60 to $120.
The Veggie Plan: Strictly vegetarian, this plan allows you to choose three meals, which serve two or four people, for $60 to $120.
The Family Plan: You can choose two to three meals, which serve four people, for $70 to $105.
The average price of a meal per person ranges from about $9 to $10, depending on the plan you choose.
Is HelloFresh worth it? HelloFresh offers delivery to more states than any other service listed here, so it's a great option for states that aren't serviced by the other companies. It also offers meal plans for vegetarians, making this a good choice for those who are vegetarian or want to try a plant-based diet.
How to: Save Big on Groceries Without Clipping a Single Coupon
9. Google Express
Google Express, originally called Google Shopping Express, doesn't just deliver groceries. You can get everything from flowers to shoes to pet supplies delivered as well, sometimes on the same day.
The Google Express delivery area is large, but how long it takes to get to you depends on the locations of the stores you're are ordering from. You'll see estimated delivery times at checkout.
How much does Google Express cost? A Google Express membership is $10 per month, or $95 a year if you pay up front. The membership lets you get fast and free delivery on eligible orders or pay a $3 small-order fee. Non-members pay a delivery fee of $4.99 per store.
Is Google Express worth it? One of the perks of Google Express is that you can get items delivered from Costco, Target and Fry's Electronics, which most other delivery services do not offer. Same-day delivery is also available, allowing you to get items from many stores quickly.
10/16
Xsandra / iStock.com
10. Costco
Wholesale giant Costco launched a delivery service in the Tampa, Fla., area in March 2017, with plans to expand to 50 markets by the end of 2017.
How much does Costco delivery cost? Costco uses Shipt for deliveries. A Shipt membership costs $99 per year for unlimited Costco deliveries — slightly cheaper than using Google Express, and significantly cheaper than Instacart Express. Or you can opt for a monthly membership, which costs $14 per month.
Is Costco grocery delivery worth it? No minimum order is required for delivery, but you'll pay a $7 fee for orders under $35. Shipt also partners with other grocers, including Whole Foods and regional chains H-E-B, Harris Teeter, and Meijer, to provide local grocery delivery services, so it could be easy to meet that $35 minimum to get the delivery fee waived. Delivery is available seven days a week, excluding some holidays, and Shipt doesn't charge surge or busy pricing.
Costco Now Delivers: See How It Stacks Up to Amazon and Other Grocery Delivery Services
11/16
Photographee.eu / Shutterstock.com
11. Yummy.com
Yummy.com is a neighborhood market and online grocer. You can schedule a grocery delivery for any 30-minute window you wish — including 30 minutes from the time you order.
Yummy.com operates in six locations in Los Angeles: Century City, Hollywood, Mid-City, Playa Vista, Santa Monica and Silver Lake.
How much does Yummy.com cost? You can get free delivery if you order $100 or more. Otherwise, you will be charged a $5.99 delivery fee. The minimum order is $14.99.
Is Yummy.com worth it? Yummy.com can typically deliver groceries to you in 30 minutes, making it one of the fastest grocery delivery services available; if you're crunched for time in Los Angeles, this quick delivery option could be well worth it.
12/16
Marcus Nilsson / Martha & Marley Spoon
12. Martha & Marley Spoon
Domestic goddess Martha Stewart now offers a meal delivery service called Martha & Marley Spoon, in which shoppers can select their favorite Martha recipes online, pick their delivery dates, and receive fresh, pre-measured ingredients.
How much does Martha & Marley Spoon cost? The cost is based on how many people you indicate you'll be cooking for — options are for two people or three to four people — and how many meals you'd like per week. For example, three meals per week for two people cost $61.50 per week — $10.25 per person per meal — and three meals per week for three to four people are $108.60 ($8.90 per person per meal.)
Is Martha & Marley Spoon worth it? Although pricey, Martha & Marley Spoon delivery offers a real chance to stretch your culinary skills and save the effort required to shop for and prepare ingredients.
13/16
stockcreations / Shutterstock.com
13. Plated
Plated might appeal to you if you tend to be overwhelmed by choices but want to whip up your own restaurant-quality meals, Plated offers twenty recipes per week to choose from, cutting down on time spent trying to decide what to make. Plated delivers high-quality, pre-chopped ingredients on any delivery date you choose. The service lets you change your delivery date and the number of people you're cooking for any time you like, and it'll even let you put your subscription on hold any week you choose.
How much does Plated cost? Plated plans vary based on how many people you will be cooking for and how many nights you will be cooking. Meals three nights per week for two people are $71.70 per week, for example, and four meals per night three nights a week are $119.40 per week.
Is Plated worth it? Those whose schedules are variable and who require flexibility might find Plated one of the most customizable meal delivery options out there.
14/16
VICUSCHKA / Shutterstock.com
14. Terra's Kitchen
The emphasis with Terra's Kitchen meal delivery service is on the Mediterranean diet and eco-responsibility. Shoppers pick from pre-made meals, smoothies, salads and more, with Paleo, gluten-free, low-calorie, vegetarian and vegan options. Delivery is in a specially engineered vessel that is returned and reused up to one hundred times.
How much does Terra's Kitchen cost? Meals are priced individually — dinner choices range from $9.99 to $17.99 per meal — and although they are on the expensive end of meal delivery in general, they are in line with other health-conscious meal prices. Delivery on your first weekly order is free, and orders of $100 or more qualify for ongoing free delivery. Delivery is only $4.95 for orders under $100.
Is Terra's Kitchen worth it? Terra's Kitchen is an excellent option if you're concerned about where your food comes from and how it will affect your body and the planet. The service is more economical if you qualify for free delivery by spending more than $100 per order.
15/16
Volodymyr Goinyk / Shutterstock.com
15. Chef'd
For serious foodies, Chef'd offers meal delivery kits created in partnership with top chefs from around the world, including Wolfgang Puck. Shoppers can filter by culinary preference or dietary restriction, and all the ingredients will be delivered to their door.
How much does Chef'd cost? Chef'd is not subscription-based, so all meals are priced individually. Prices are high, but lower than you would pay in a restaurant for comparable quality. For example, red snapper with tomatoes and olives is $41, and beef bourguignon for four is $44. Delivery is free on orders of at least $40.
Is Chef'd worth it? If you want to take your cooking game up to a new level but don't want to spend all your time chasing down hard-to-find ingredients, Chef'd is a great meal delivery option.
16/16
Andrey_Popov / Shutterstock.com
Are Grocery Delivery Services Worth It?
To determine if grocery delivery service is worth the cost, examine your life and schedule. If you feel like you're constantly running from one task to the next, a grocery delivery could be a significant time-saver.
Take advantage of first-time-customer discounts to reduce the cost of giving these services a shot this month to see if you like them. You can always cancel and return to the normal way of shopping for food if you find grocery delivery isn't for you.
Up Next: The Most Popular Late-Night Takeout Orders Around the Country
About the Author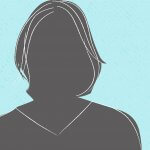 Elizabeth Magill holds an MBA and is a freelance writer and editor specializing in personal finance, career, travel, and health. Her work has appeared in many online publications, including Motley Fool, Intuit Small Business Blog, Big Interview, American News Report, Intuit Health, Travels.com, IFX Medical, and Healthline.