Aldi Can Save You $20 on Your Holiday Barbecue — Here's How To Double That Savings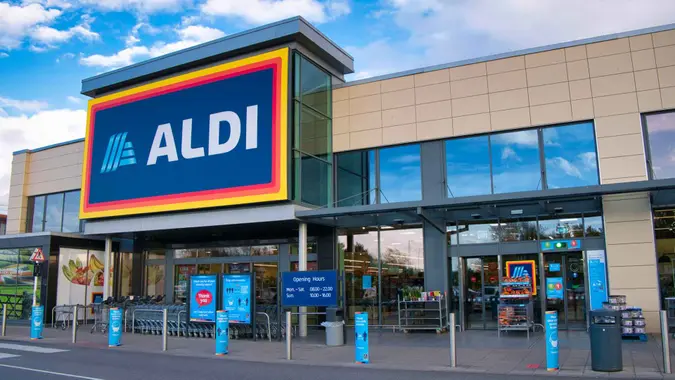 Alan Morris / Getty Images
Living up to its discount-friendly reputation, rising retail star Aldi is aiming to save grocery shoppers money in the days leading up to the Fourth of July. 
Aldi announced in a press release that as part of its "Cookout Kickback" initiative, customers can get their summer cookout essentials from Aldi for $46.86, which the chain claims is $20.87 less than the national average of $67.73 for 10 people. 
The retailer is touting a 30.8% discount on the following summer grilling essentials, including, but not limited to: 
Ground beef
Pork Chops
Potato Chips
Lemonade 
"Summer is meant to be spent with friends and family around the grill, and we don't want shoppers to miss out on any of the fun," said Scott Patton, vice president of National Buying, in the press release. "At Aldi, our fresh meat selection embodies quality and affordability, saving customers from getting burned at checkout so they can host this Fourth of July without any stress on their budget."
Shoppers can potentially double their $20.87 savings by entering Aldi's Cookout Kickback Sweepstakes, which runs from June 27 to July 11. One thousand folks will be randomly selected to receive a Cookout Kickback gift card, valued at $20.87. The gift card can be used to stock up on all summer grilling classics, including new products like Aldi grass fed patties, sweet Italian brats, BBQ bacon wrapped pork tenderloin and cheddar brats.
Enter Aldi's Cookout Kickback Sweepstakes here.
More From GOBankingRates
Make Your Money Work for You